15 best photos of malta and gozo
malta's most captivating photos
These are the 15 best photos of Malta. There are plenty of awesome photo opportunities in Malta both for memories and also to post on social media. These islands are full of beautiful and historical landmarks, spectacular beaches, historical villages, stunning architecture, temples and crystal-clear blue sea.
Disclaimer: On our website, you will find affiliate links from which we receive a small commission.
A View Of Valletta's Skyline
A good vantage point for taking photos of Valletta's skyline is on Manoel Island or at Sliema Ferries. Other possibilities include catching the boat from Sliema to Valletta or sailing out of port for a trip to Gozo and Comino.

Related: Other Beaches On The Island Of Malta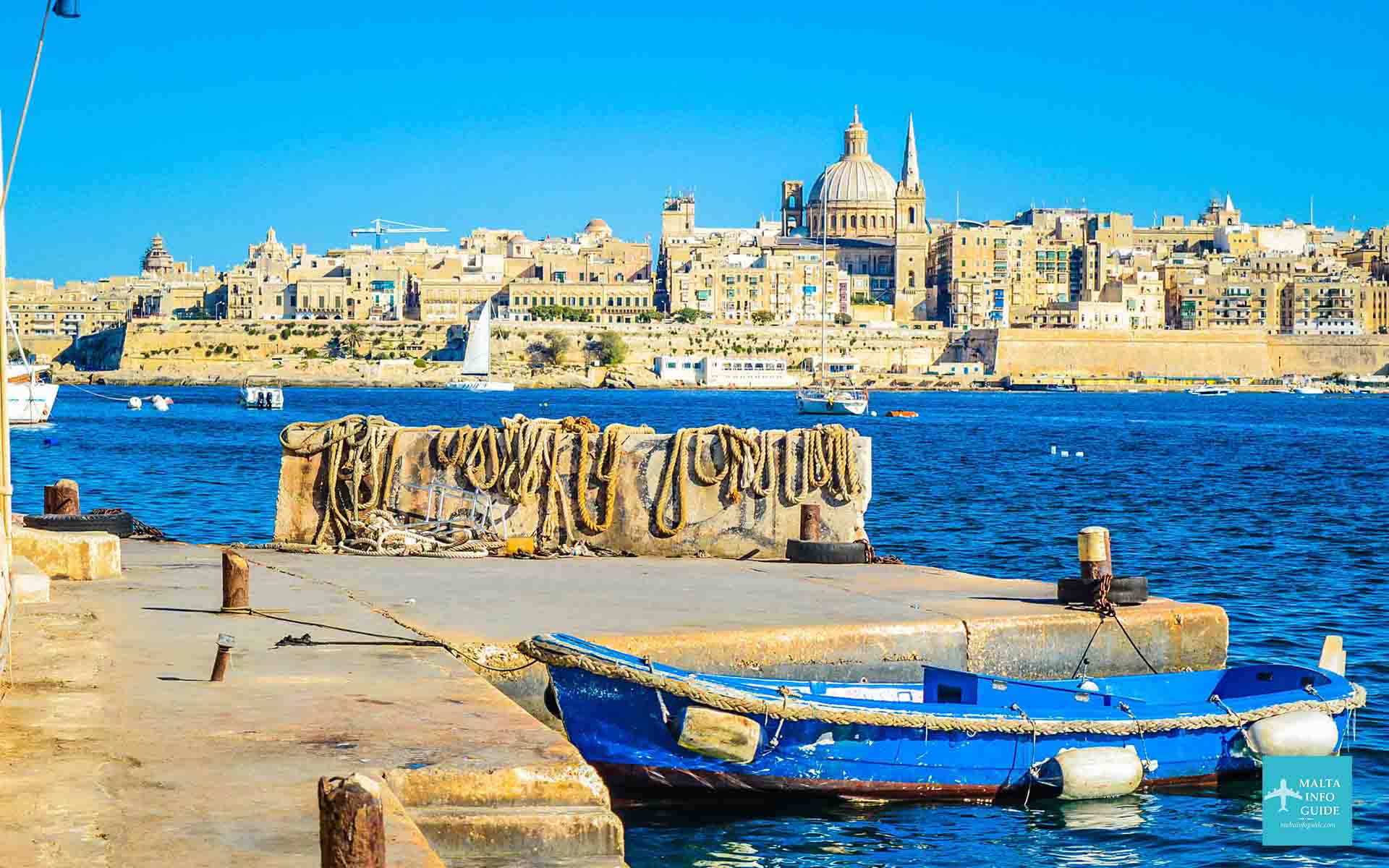 View of Valletta Capital City
Luzzu Boats At Marsaxlokk
The Luzzu boat is one of the island's most iconic symbols, and we can find it all around the island, mainly in the fishing village of Marsaxlokk. These boats line the promenade in the village. The Luzzu style is painted yellow and blue, with two eyes, which are often referred to as the Eye of Osiris, placed on the sides of the boat.

Related: Photos Of Ramla Bay Beach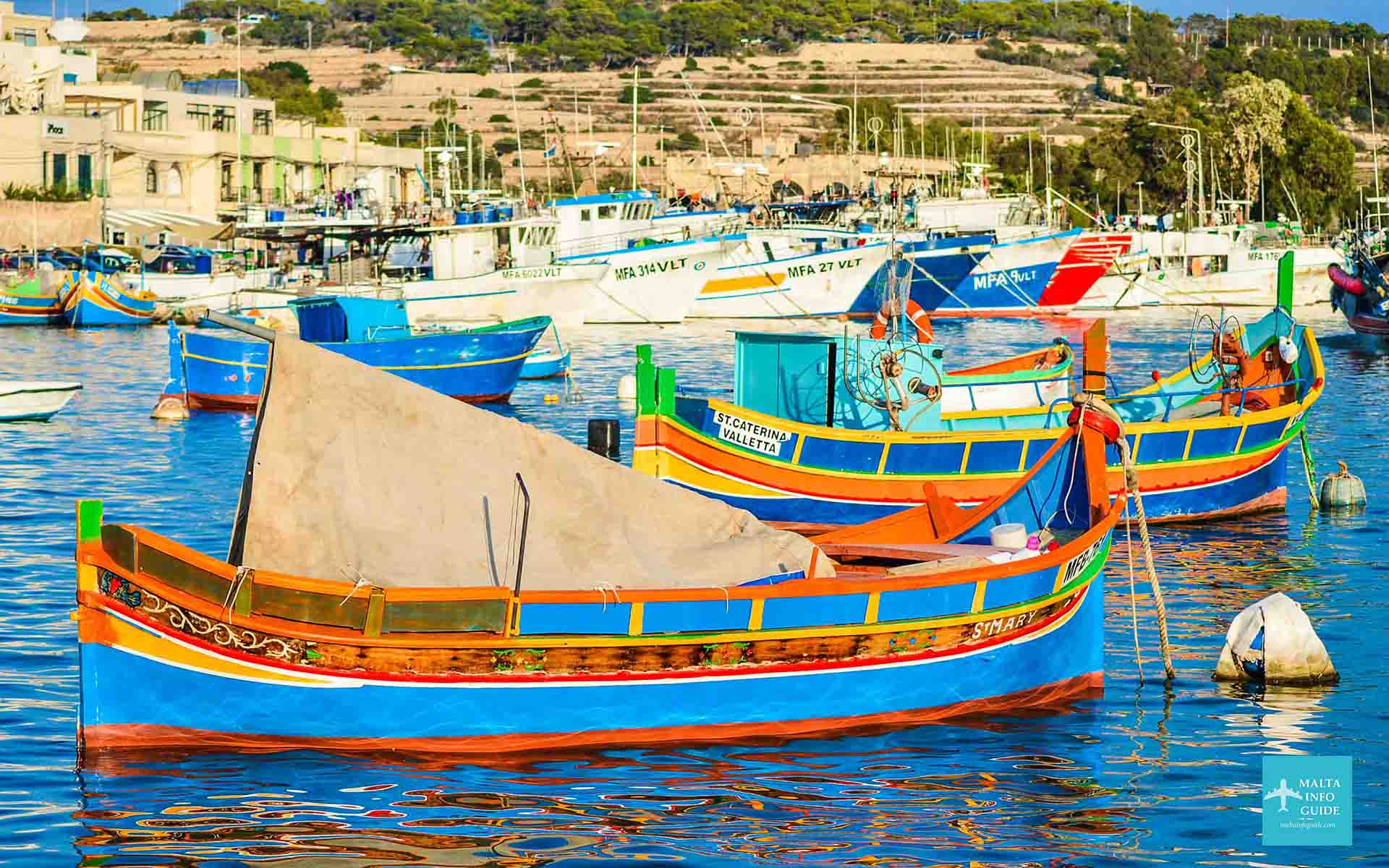 Luzzu Boats at Marsaxlokk Malta
The Entrance Gate To Mdina
When Grand Master Vilhena enlarged the Vilhena Palace, he had to relocate the main gate laterally to accommodate the extra room. Even now, the original door location may be seen. It has always been the most prominent of the three gates that exist.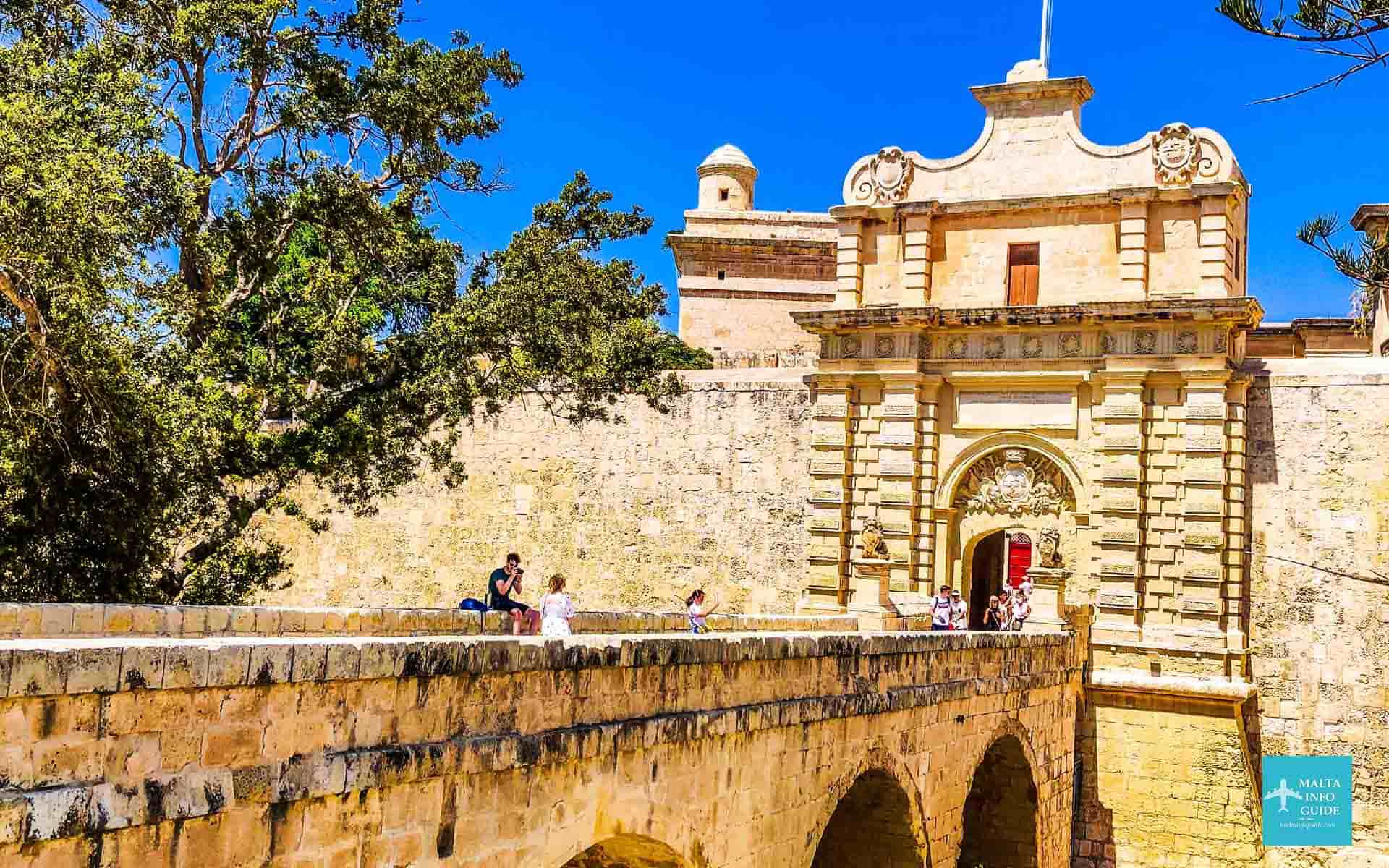 Mdina in Malta Gate
Gorgeous Countryside Of Malta
The natural sandy beaches at Ghajn Tuffieha Bay and, in the background, Gnejna Bay are adjacent. The two are very popular for swimming during the summer months. Walking along the pathways and crossing one bay to another while admiring the view of the coast is a treat in winter.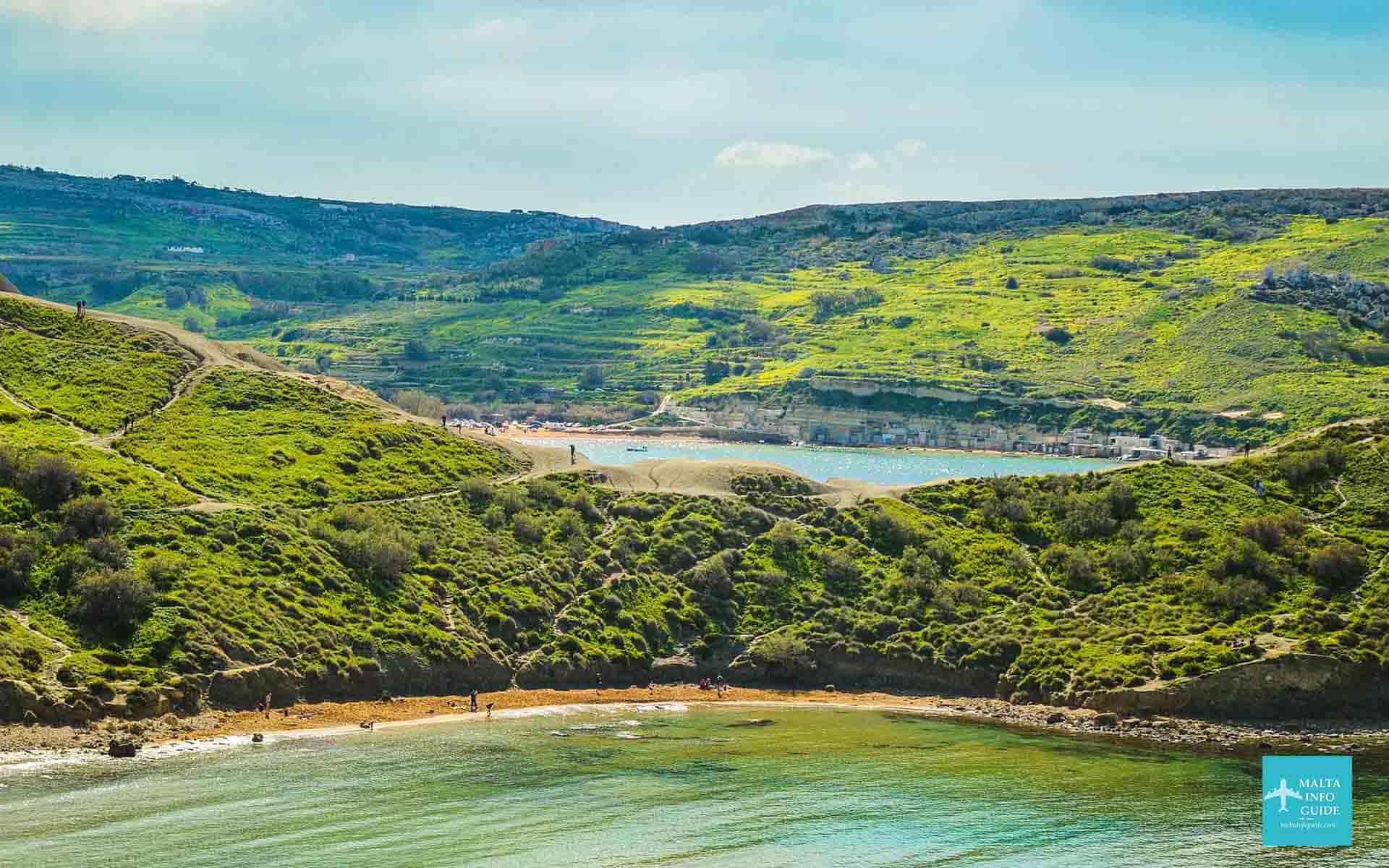 The Gorgeous Countryside in Malta
Mgarr Gozo
Mgarr Harbour is obviously quite busy today. It is the hub of all marine activities. The harbour area is still very attractive to look at.
From the sea, you get a sense of Gozo's beauty as you see the cliffs and valleys overlooking the port, the splendor of ancient and modern structures, and the gothic church dedicated to Our Lady of Lourdes in the middle of the panoramic view.

Other Related Page: St. Julian's Day Photos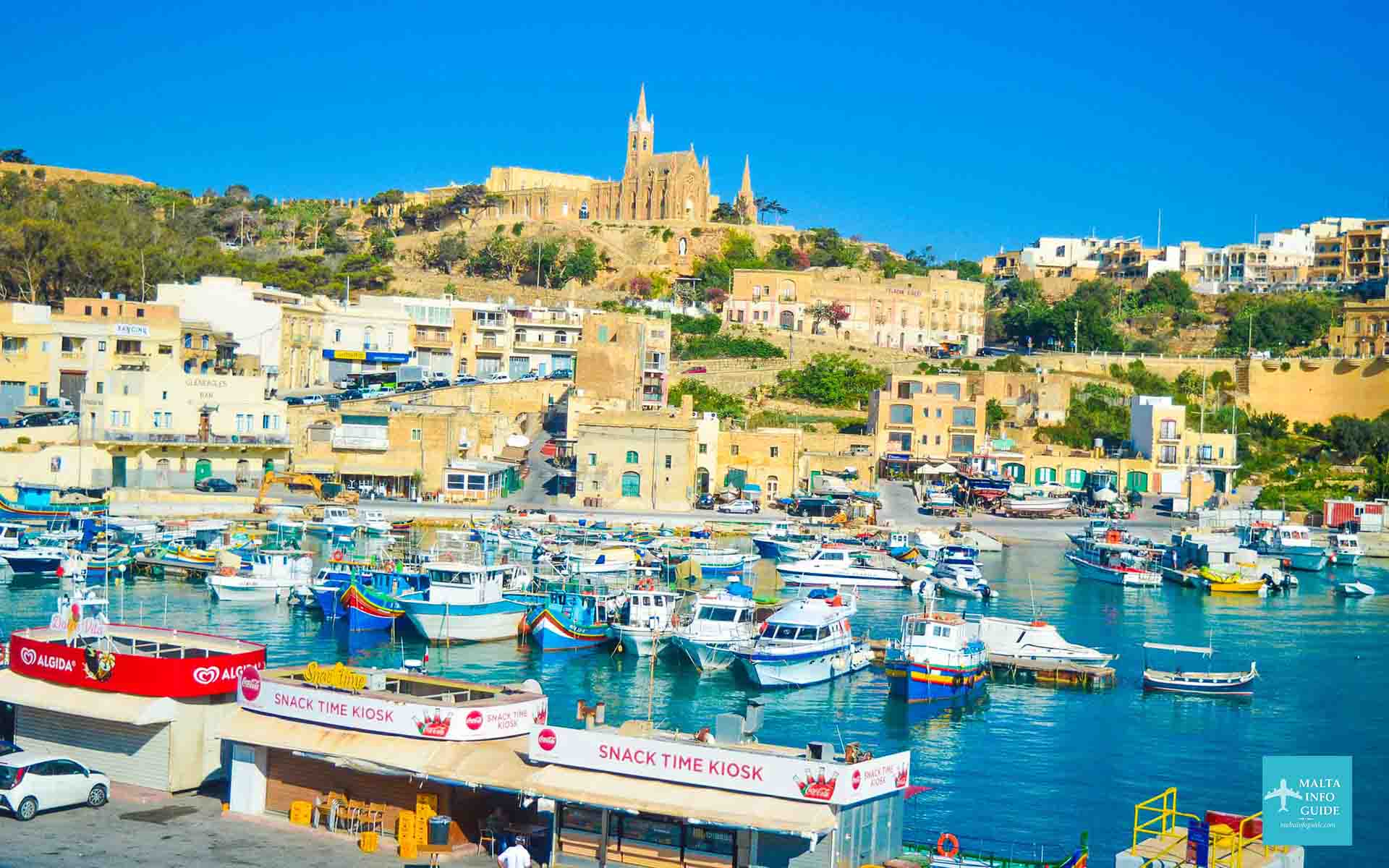 Mgarr Island of Gozo
The Island Of Paradise
Comino is positioned between the two main islands of the Maltese archipelago, making it a great destination for hiking, diving, snorkeling, and swimming. The island of Comino offers so much more than its gorgeous blue lagoon and azure seas. Comino offers a variety of beaches and a trip around the island, which includes St. Mary's Tower.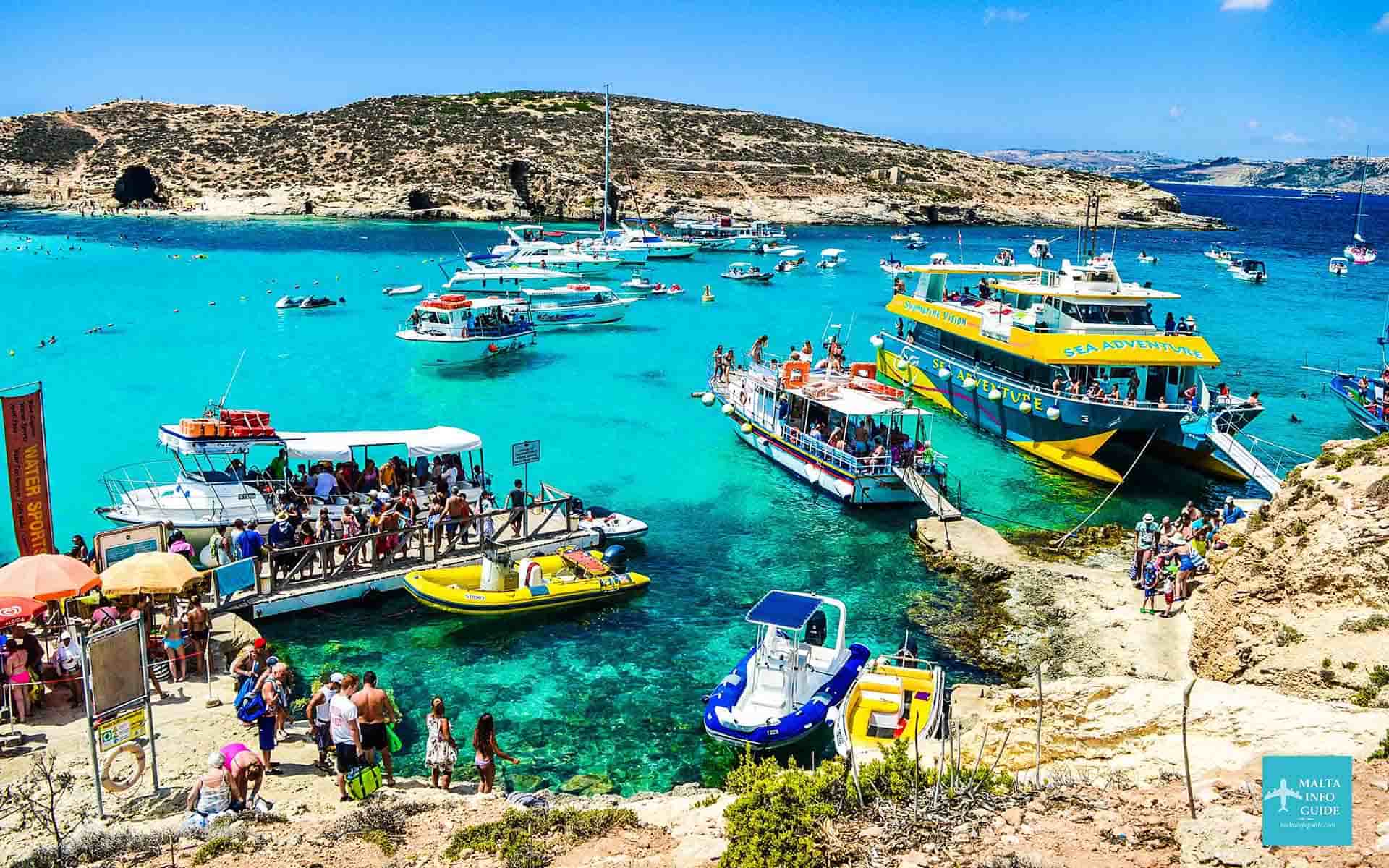 The Blue Lagoon Malta Comino
The Valletta Streets One Must Visit
The grid-like layout of Valletta makes it easy to navigate. Valletta is an excellent location for walking because practically everything is within walking distance. It is impressive how straight these streets are; some are tiny and even more narrow, while others are wide and very long.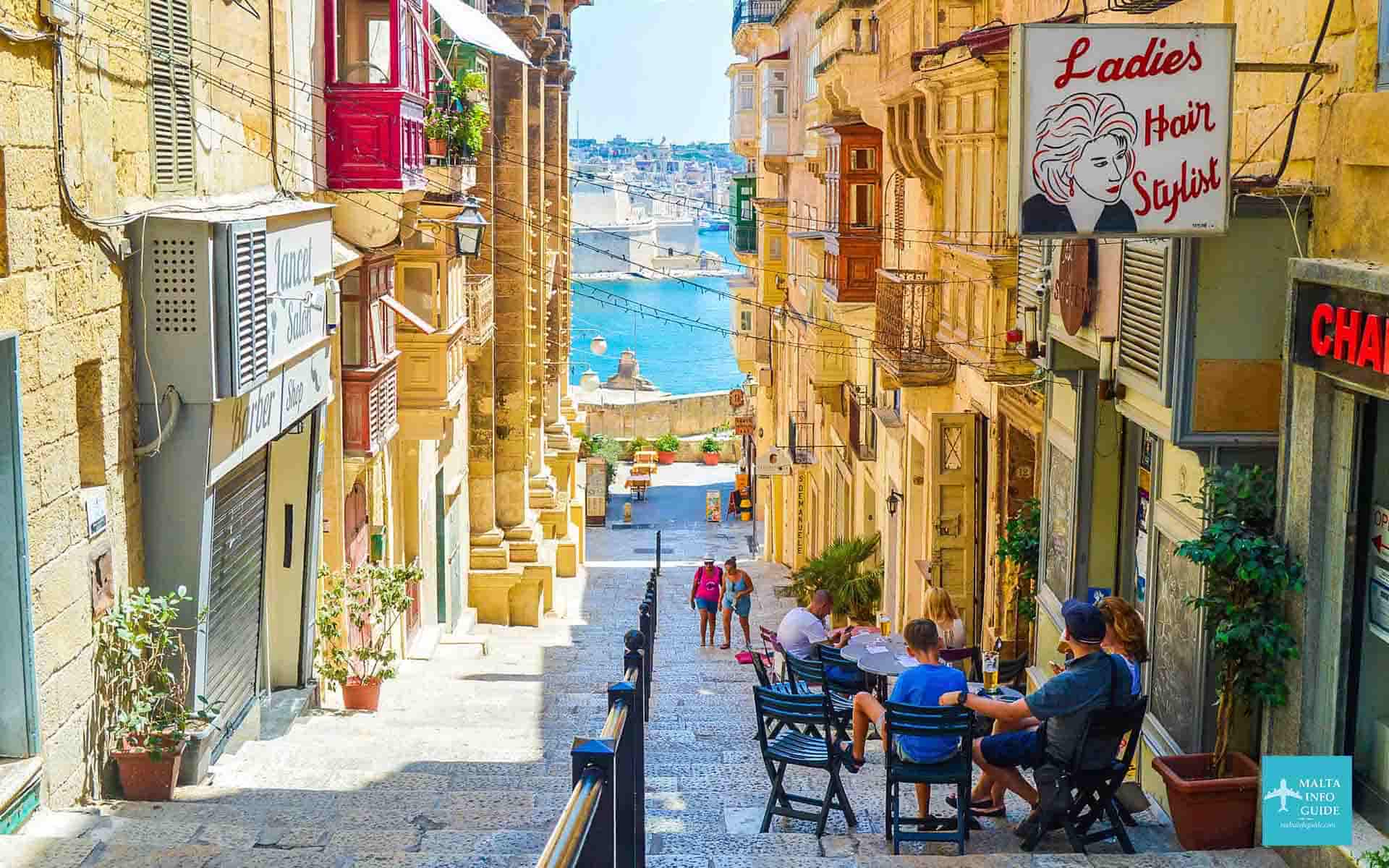 Stunning Narrow Streets in Valletta
The Stunning Ta' Pinu Sanctuary
The Ta' Pinu Sanctuary is a national shrine dedicated to the Blessed Virgin of Ta' Pinu. They built this church between 1920 and 1931, and in 1931 Pope Pius XI elevated it to the level of a basilica. It is one of the most marvelous architectural marvels for those who wish to observe the interiors or to pray.
It was visited by Pope Francis during his April 2022 visit to Malta.
Related: Visit Citadel Gozo Malta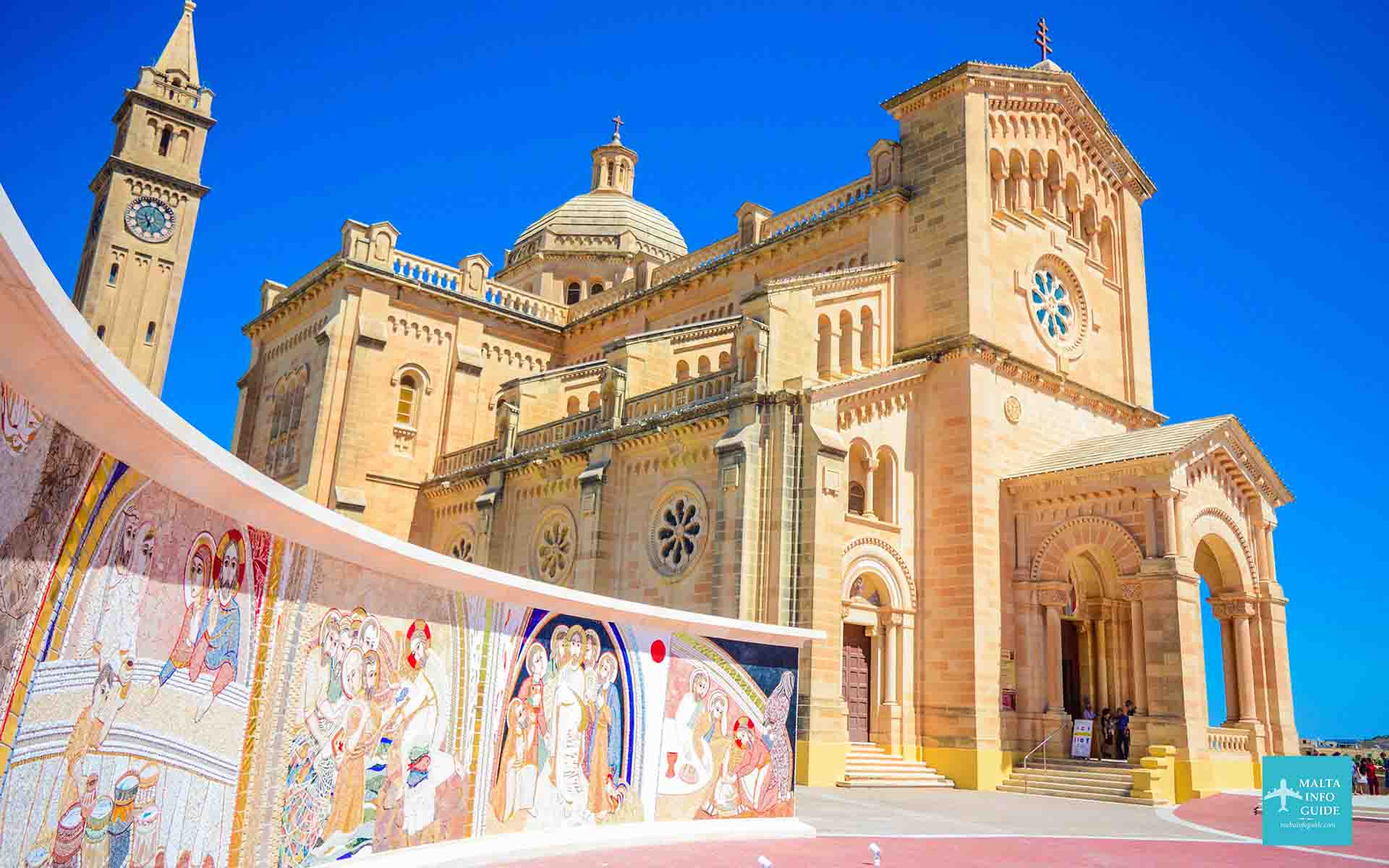 Ta' Pinu Sanctuary Island of Gozo
Fortifications Of Valletta Malta
It is possible to walk all around the bastion walls that surround the city. From either side, you can see the picturesque natural ports. Take the harbour cruise to see all of this magnificence from a different perspective.
During the Knights of Saint John's time in Malta, the fortifications were a complex of defensive walls and other fortresses surrounding Valletta.

According to an 1878 book, Valletta was considered one of the best defended cities in the world. - See Source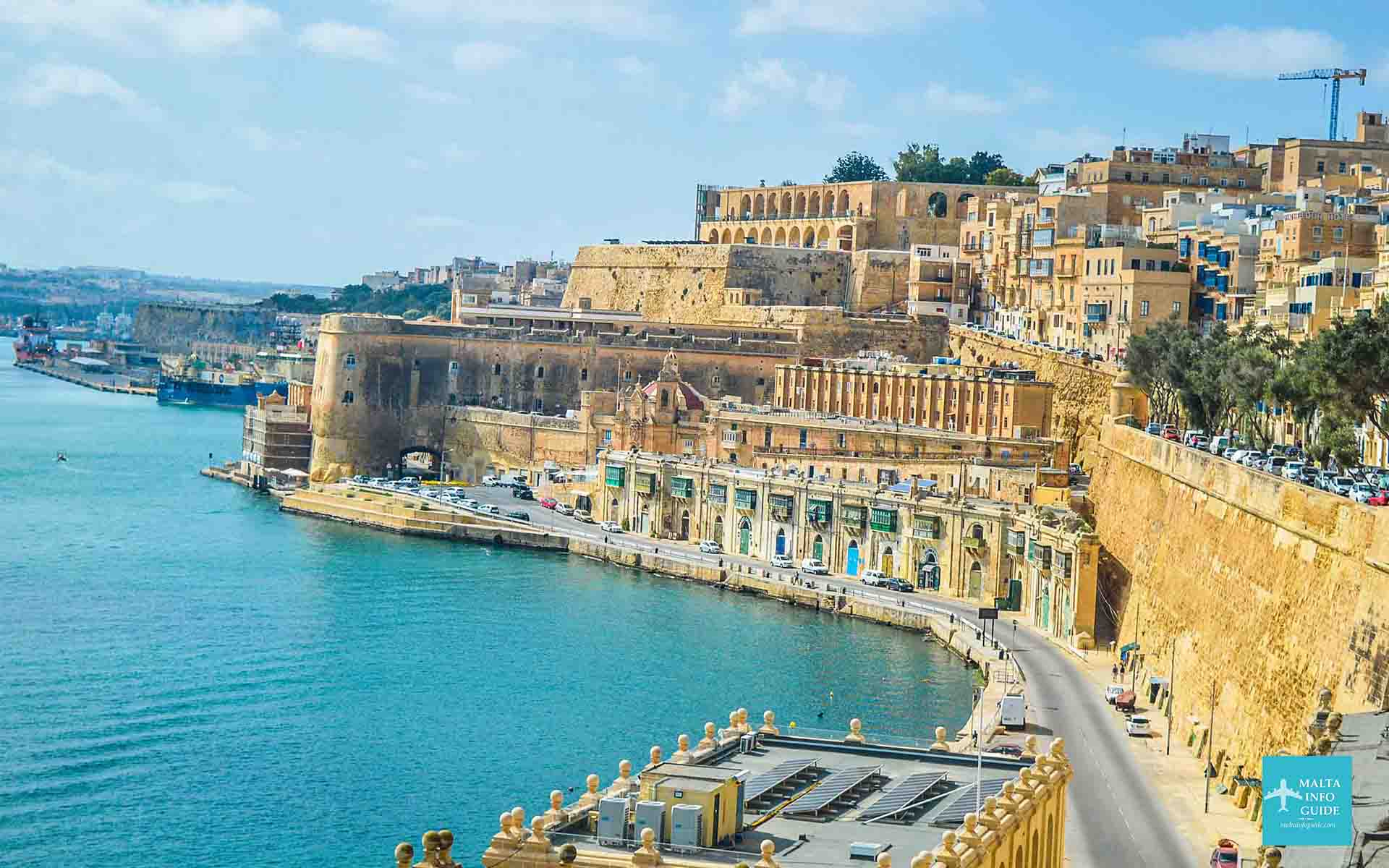 Valletta Malta Fortifications
Balluta Bay Beach
The lovely Balluta bay beach is located just under the promenade that connects Sliema with St. Julian's and is a favorite spot for a leisurely stroll all year. This area, which includes the Neptunes water polo pitch, is popular for swimming, sunbathing, diving, and water polo.
There are various cafés, pubs, and restaurants around the Balluta square and its surroundings, making it a popular meeting spot.
Related: See The Feasts During Summer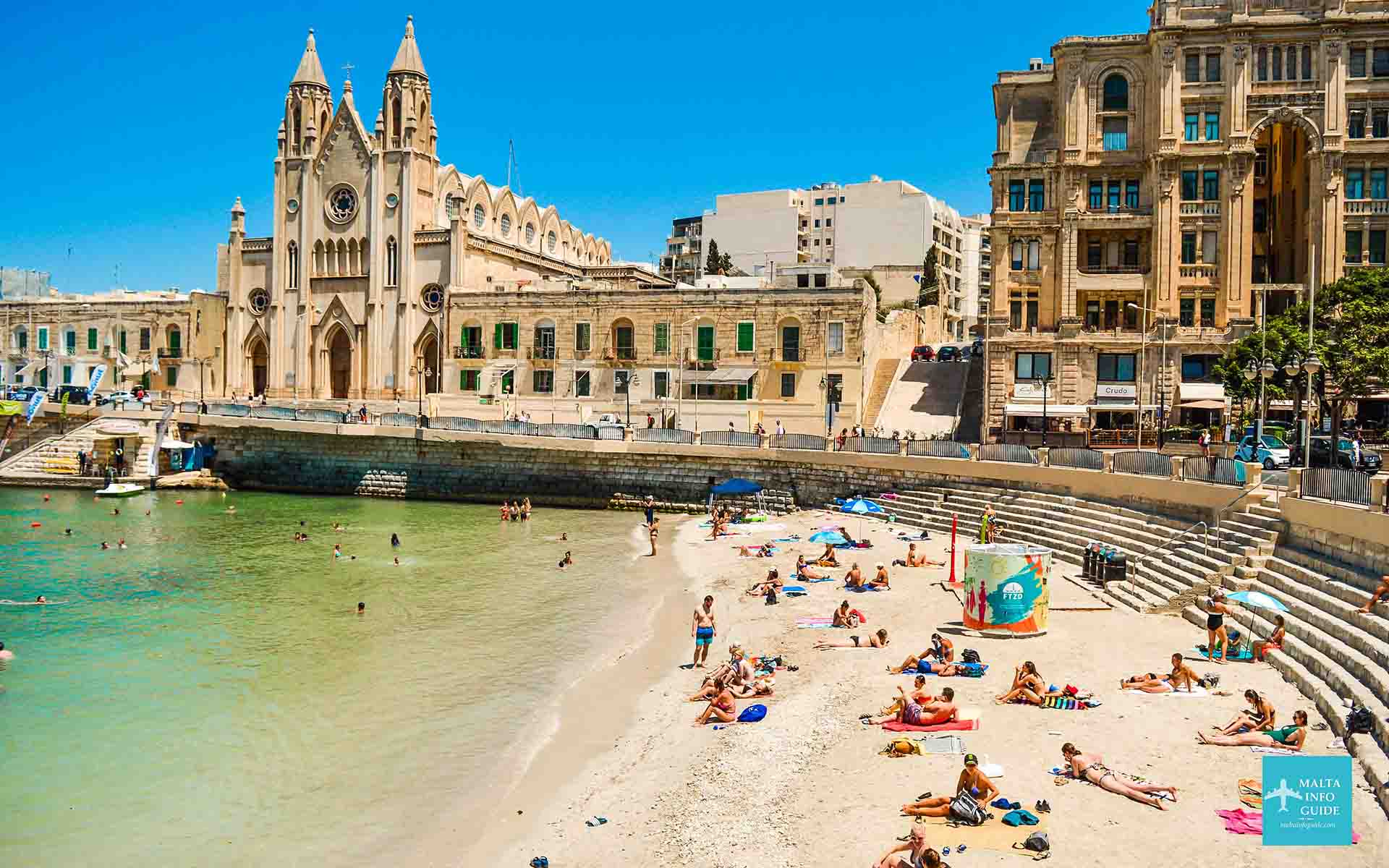 Balluta Bay Beach
Narrow Streets in Birgu
It is an excellent place to visit because it is located in the Grand Harbour. Tourists often overlook it since Mdina and Valletta are more popular. Birgu's fortifications, ancient structures, and surrounds allow visitors to step back in time.
The Knights of St. John named Birgu Città Vittoriosa ("Victorious City") for its vital part in the Great Siege of Malta against the Turkish army in 1565.

Related: See The Feasts During Summer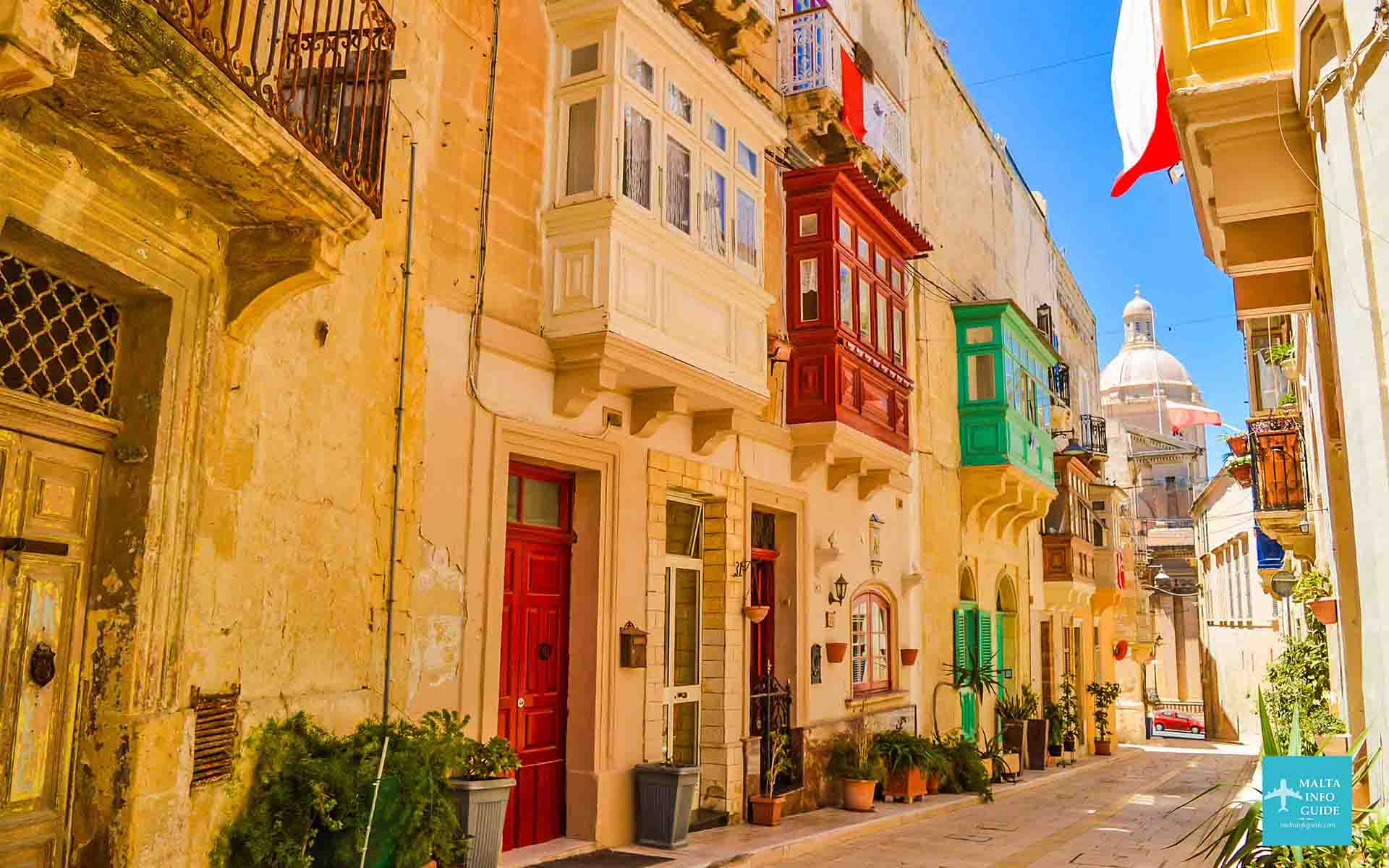 A Narrow Street in Birgu
Mdina In Malta Instagram Hotspots
In Mdina, there is a home that is a popular Instagram hotspot for visitors to pose in front of.
It is a magical town where the modern world seems a long way away. Apart from the many people who visit daily, it is popular with tourists for day tours. As evening approaches, things quieten down, and still people visit for the restaurants and view over the bastion walls.
Related: See The Feasts During Summer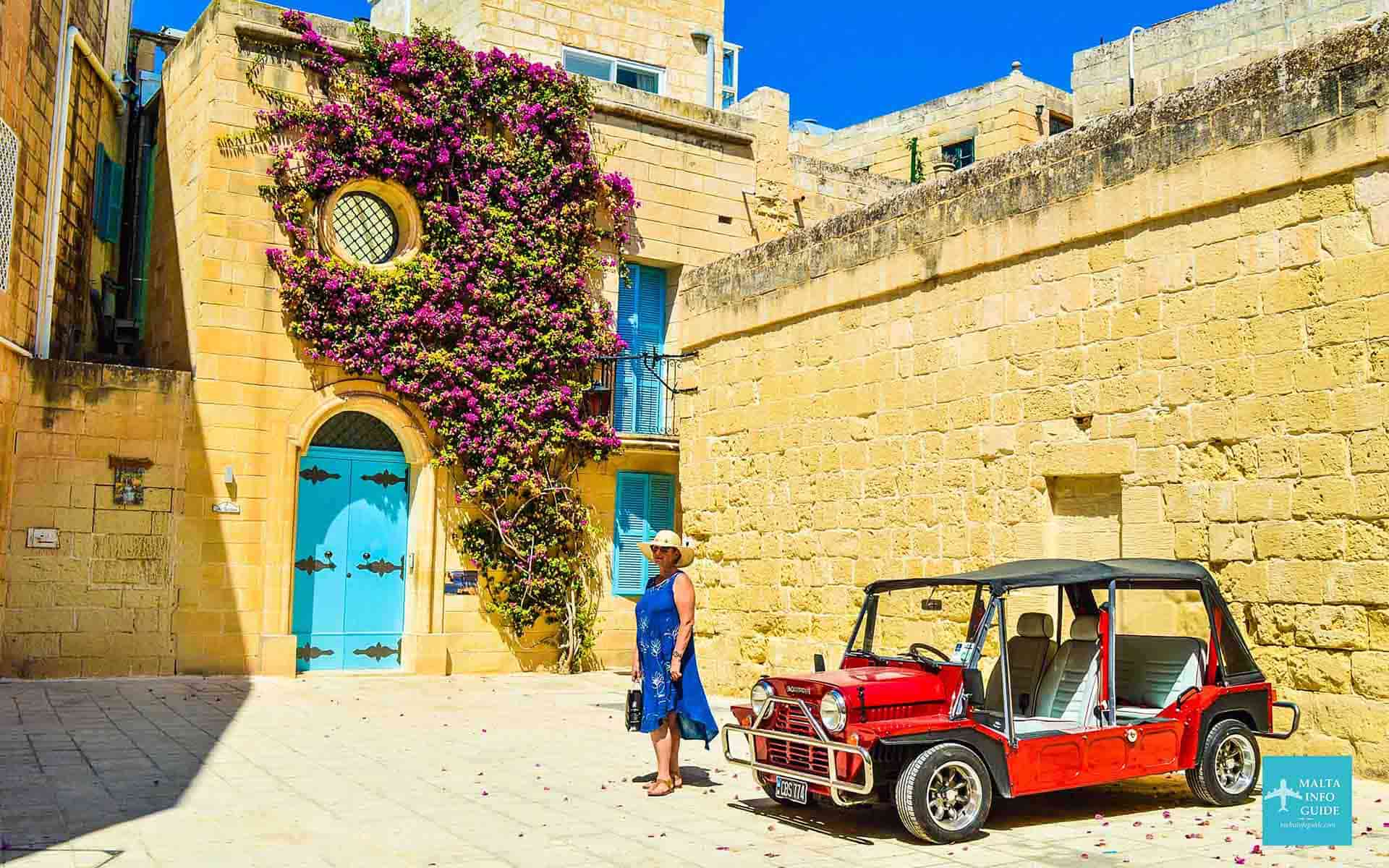 An Instagram Hotspot In Mdina
St. Julian's Promenade Malta
St Julian's is a popular tourist destination on the north coast of Malta. With its historic fishing village and modern tourist attractions, this town has the right combination of charm and modernity.
There are numerous 5-star hotels, promenade walks, restaurants, as well as Paceville's nightlife entertainment that makes it extremely popular with tourists and locals. Because of its versatility, it is an ideal nice location for living and enjoying vacations.
Related: See The Feasts During Summer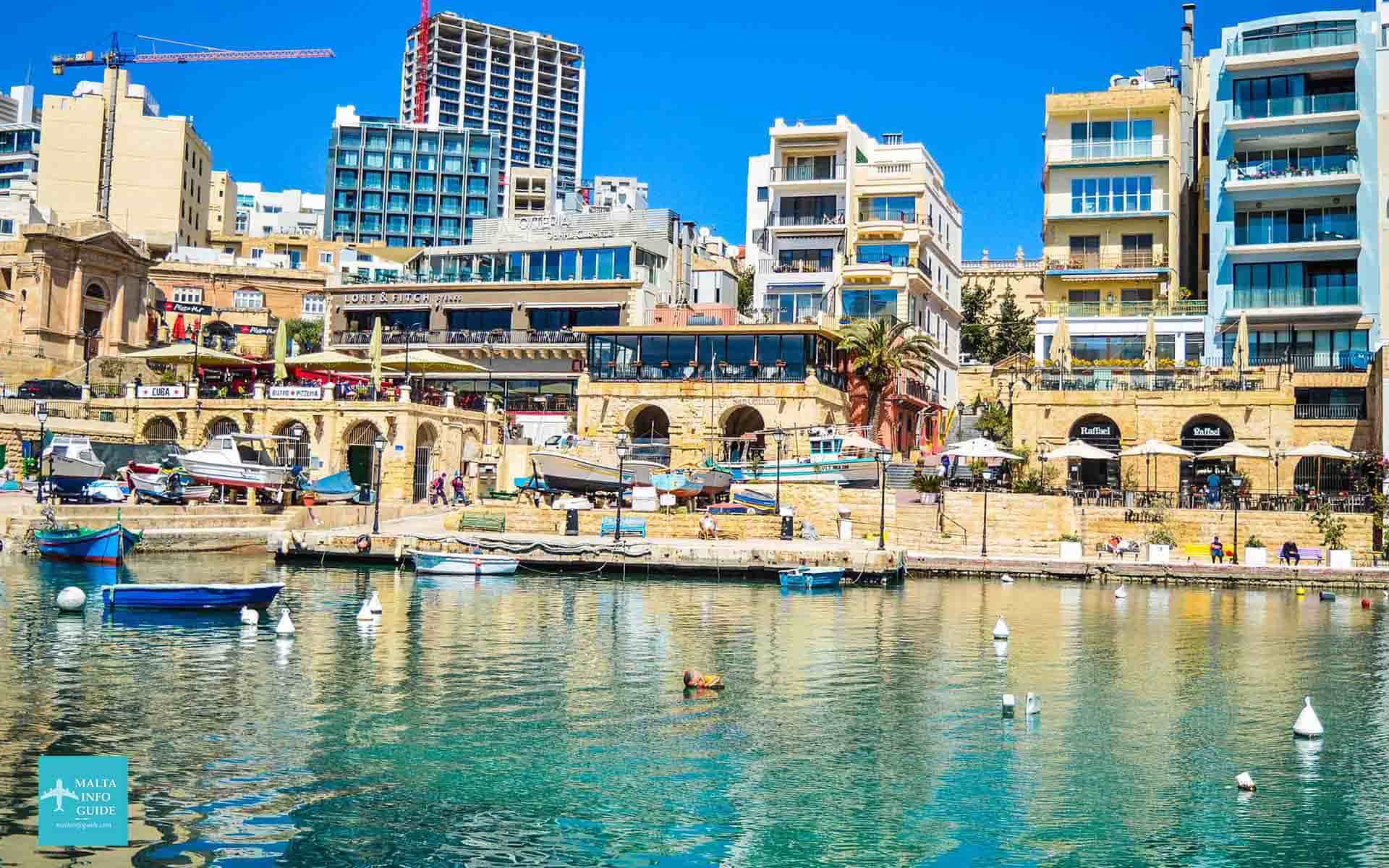 St. Julian's in Malta
Golden Bay Beach Malta
Maltese and tourists alike enjoy Golden Bay on the Maltese Islands. Located in Malta's North West, the bay is very close to Ghajn Tuffieha Bay.
As evening approaches, many families and groups of friends gather by the sea for a summer evening barbecue and enjoy the view of the sunset.
In addition to locals, the Radisson Blu Resort & Spa, Malta Golden Sands attracts many leisure travelers.
Related: See The Feasts During Summer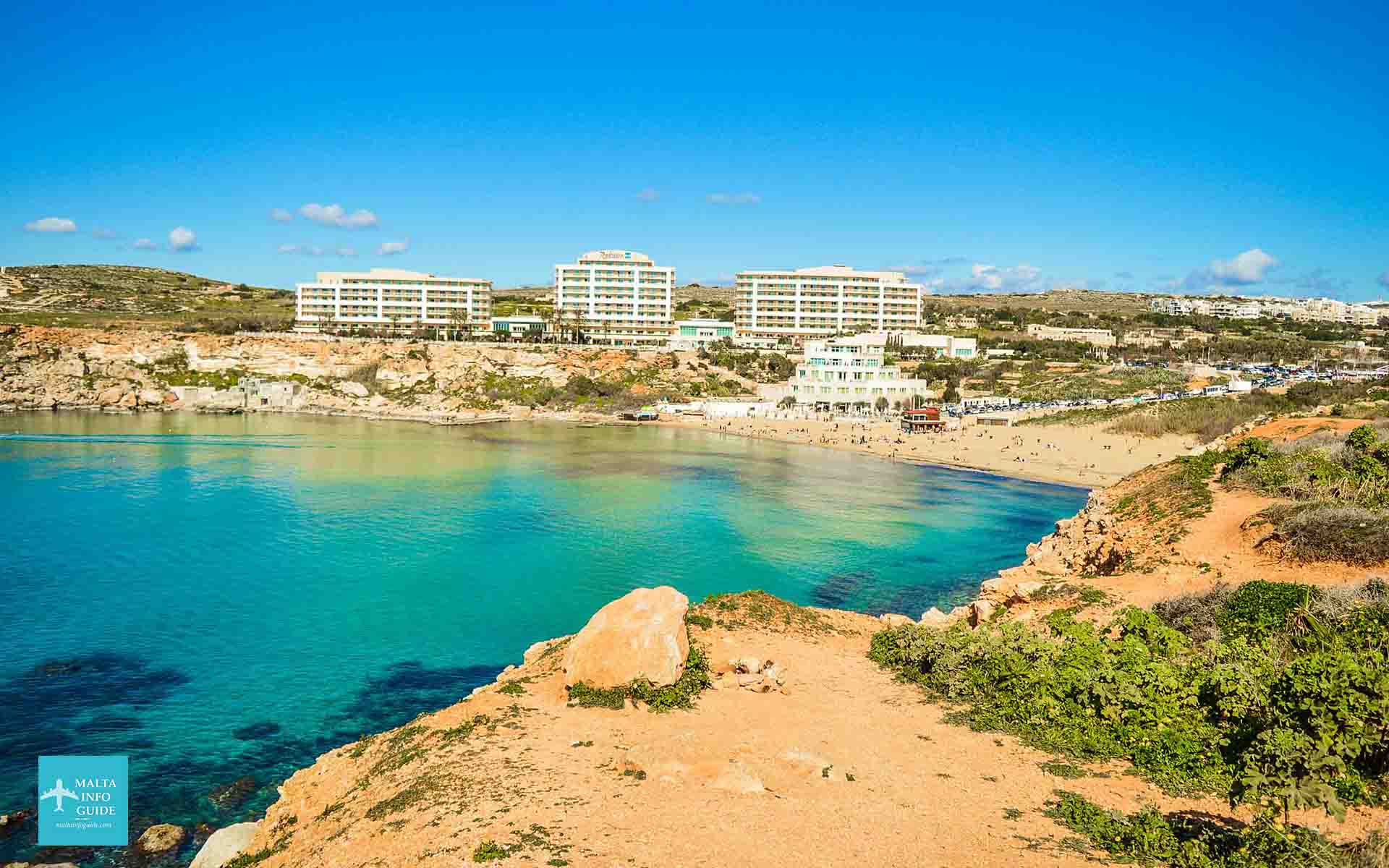 Golden Bay Beach and Radisson Blu Resort & Spa, Malta Golden Sands
Tours Across The Maltese Islands
Visit Malta, surrounded by the Mediterranean Sea, where you can discover real Maltese charm. Many excursions offer trips to Comino, round-trip Malta cruises, Gozo tours, and beach tours, but Blue Lagoon cruises are the most popular.

On your sailing trip you will probably see some of the major sights of Malta, like the Grand Harbour and the surrounding cliffs, as well as the capital city of Valletta.
Related: See The Feasts During Summer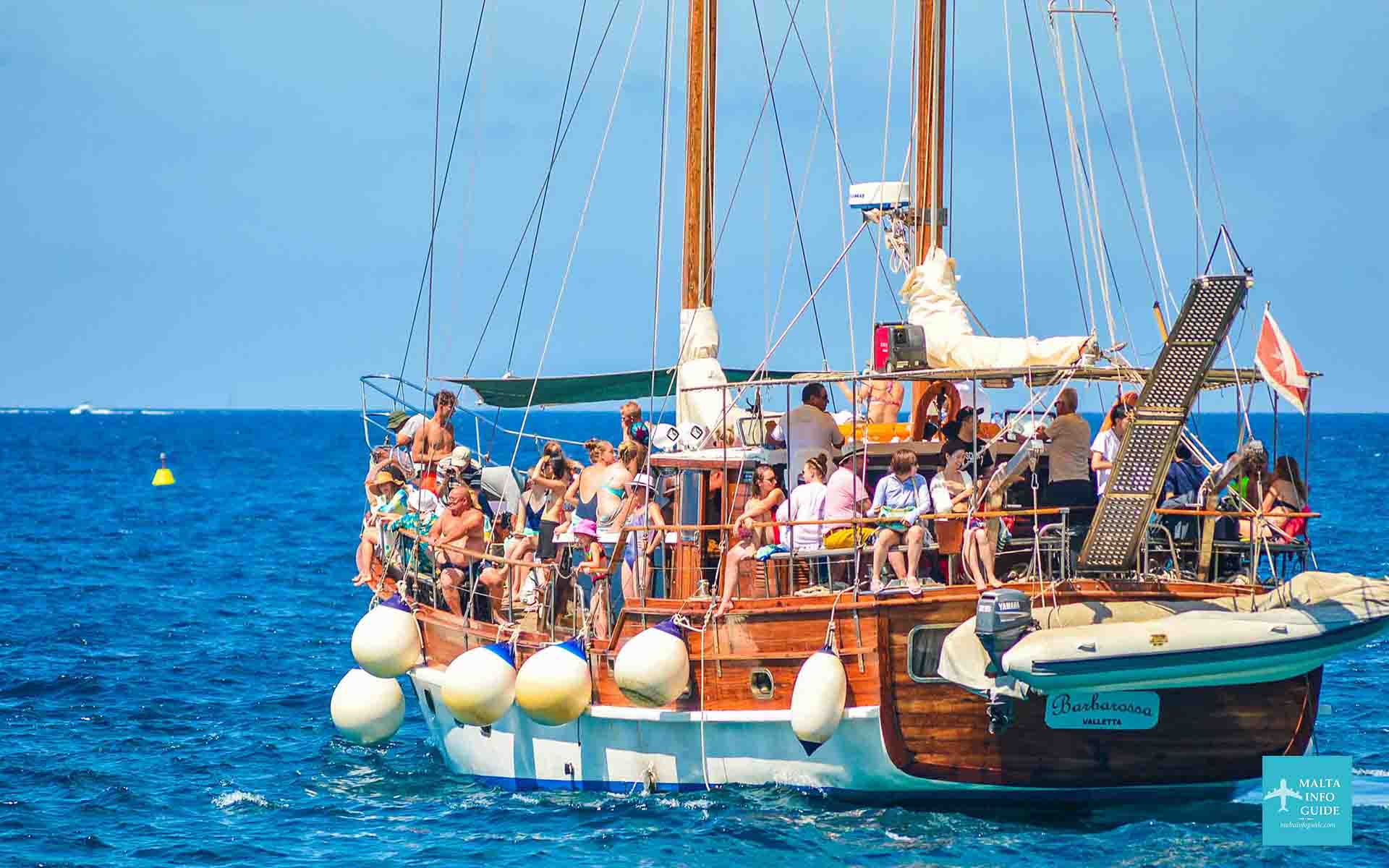 Fernandes Tour To Comino Island Malta
best photos of malta sources
Pembroke Fetridge, William (1874). The American Travellers' Guides: Hand-books for Travellers in Europe and the East, Being a Guide Through Great Britain and Ireland, France, Belgium, Holland, Germany, Austria, Italy, Egypt, Syria, Turkey, Greece, Switzerland, Tyrol, Denmark, Norway, Sweden, Russia, Spain, and Portugal. Fetridge & Company. p. 517.
want to rent a car in malta?
We have used Discover Cars every time we rented a car. We highly recommend them due to their good service and good prices.
Get The Best Rates On Your Car Rental Now!
need to book a hotel for your malta visit?
Using Booking.com, enter your travel dates and number of occupants then rates will be available for hotels and apartments during your visit to Malta 
Book Your Hotel In Malta on Booking.com for the Best Rates!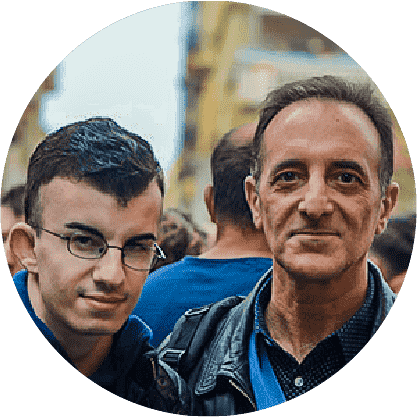 By Albert and Benjamin Magro