Marsaxlokk Malta
An Old Maltese Fishing Village,
'Luzzu' a Traditional Fishing Boats With the Eye of Osiris
Marsaxlokk Malta is a small fishing village with a population of around 4,000 located on the south-eastern coast of Malta located at the shoreline of the second largest port in Malta.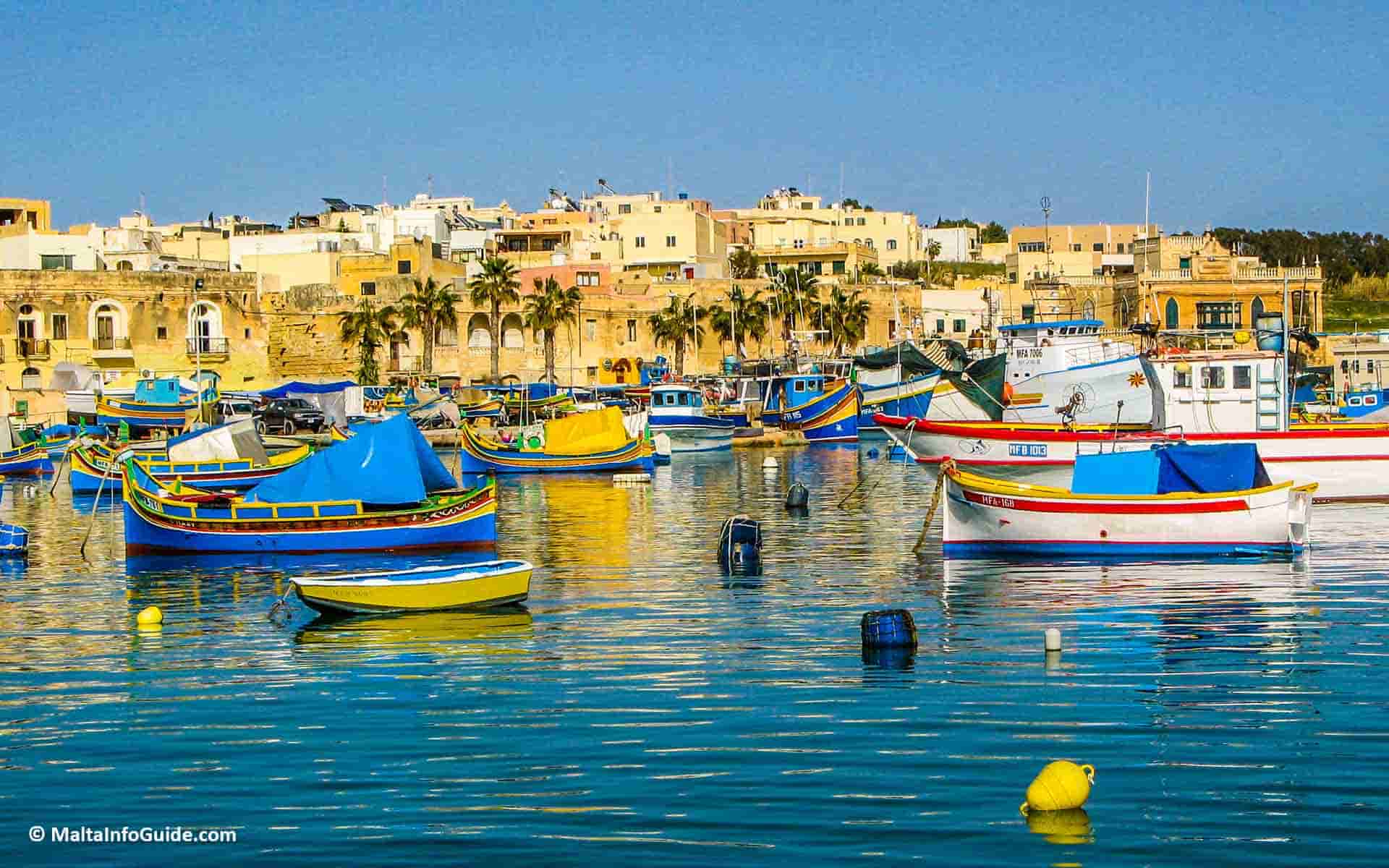 You will find this fishing village on all Malta guide books. Surrounded by green vegetation, this port is very sheltered and has deep waters. For this reason it has served many purposes over the centuries.
The nearby village of Birzebbugia also forms part of this port however it offers a very different character. At present this important fishing village has the largest population of active fishermen with many traditional fishing boats of all sizes anchored in the port.
Traditional Fishing Boats
Traditional Fishing Boats
A local characteristic of these wooden boats is that they create a particular scenic effect, painted in bright red, green, yellow and blue. This fishing boat is called 'luzzu' in Maltese and in themselves are an attraction to many tourists who visit this location all year round.
The colours reflect beautifully in the blue sea of the bay. The fishing boat design is said to date back to 800 BC when the Phoenicians came to Malta. They have the traditional eye of osiris on both sides of the front bow of the boats.
Marsaxlokk & Hop On Hop Off Tours
It is a very quiet village compared to others, with few cars passing through. But at the same time it has become a very touristic location with many fish restaurants and cafes lined along the promenade.

If you are lucky enough you might see the fishermen tending to their nets before they go out to sea for their next catch. It is indeed a village where you can relax and gently stroll around.
Marsaxlokk Malta Fish Market and Stalls
Marsaxlokk Malta Fish Market and Stalls
Street hawkers set up their daily stalls here selling souvenirs, clothing and all kinds of things. You will also notice there are stalls selling fresh fish.

Marsaxlokk Malta is busiest on Sunday when many people flock to the Sunday market.

Many locals come on this day to buy their weekly supply of fish and vegetables.
You will still see the usual souvenir stalls and the Maltese lace table-cloths with crochet finishing many of them depicting the cross of the Knights of Malta.
For those with a sweet tooth, one will find many locally baked sweets to savour and purchase.

The most popular fish in Malta are the Swordfish and blue fin tuna. During spring and autumn dophin fish or Dorado, known locally as 'lampuki' is caught in abandance and is very popular with the locals.
Where is Marsaxlokk Malta? | Map of Marsaxlokk
Where is Marsaxlokk Malta? | Map of Marsaxlokk
Marsaxlokk is located on the south-eastern coast of Malta. 
Marsaxlokk Bay Malta Beach
There are no beach facilities in the area. It is therefore advisable that one takes along the essentials.

By Car: If driving your own rented car, take the road leading to Zejtun. Follow the signs on the main road until you find the signs which will take you to the centre of the village which is adjacent to the sea shore. When you arrive you can then park your car along the promenade and on the left side of the bay there is a large parking area
Villages close by are Birzebbugia, Zejtun and Marsascala.

By Malta Public Transport Bus:
- Going from Sliema to Marsaxlokk: First go to Valletta Bus Terminus using one of the following routes 13, 13A, 14, 15, 16, 21 and N13 then take the Marsaxlokk bus.
- Going from Valletta Bus Terminus to Marsaxlokk: 81 every 30 minutes and 85 every 60 minutes
- From Birzebbugia: 210 every 60 minutes
- From Airport: 119 every 60 minutes

By Sightseeing Bus: The CitySightseeing Malta hop-on hop-off service, passes from Marsaxlokk too. First departure from Valletta Waterfront at 9.15 am to 16.10 pm every 30 minutes. You have to get on the South Malta red line. Marsaxlokk is stop number 4. For further details click here

There is a public rest room in the centre of the bay adjacent to the sea shore in front of the main church square.

Malta hotels in the vicinity of the beach: There are no hotels but there are a few apartments for rent. Very close by there is Birzebbugia and on the other flank Marsascala, a very touristic location. In these two locations you will find a very good selection of 2 & 3 star hotels and apartments for rent.
Guesthouses
- Port View Guesthouse
- Fisherman's Cove Guesthouse
- South Wind Guesthouse
Holiday Apartments
- St. Peter's Pool Holiday Apartment
- Anchors Away
- The Waves Holiday Apartment
All restaurants offer a particular experience in fresh locally caught fish and sea food. Most fish restaurants are open for lunch and dinner and are sought after by all types of persons, not least by foreigners who live or work in Malta.

Boat trips from Marsaxlokk Malta
St. Peter's Pool, Harbour tour

We suggest that here is a good choice for meals, not only for the fresh fish on offer but also for its' quiet and picturesque location. For those who come to our islands in search of a relaxing holiday, this is the place where this can be achieved.
Despite its importance in the history of Malta over the years and its reputation as the most picturesque seaside locality in Malta, remains a simple fishing village.

Despite having become very commercialized, the beauty is in its old houses laden with character.

The typical Maltese church with the large square at the front, and the laid back village atmosphere that enable it to retain its character.
Various historic buildings can be still seen in the harbour, while the fishing nets are still spread on the quay to dry in the sun.

The Parish Church which is located in front of the promenade, was built in 1897 and is dedicated to our Lady of Pompei.
Tas-Silg historical site
The Tas-Silg historical sites are a living memory of generations of culture that have settled on this island over centuries. It is worth viewing a feature describing its' importance.
St. Lucian Tower
It has been used for many centuries by inhabitants and invaders alike. In fact the Knights of St. John had constructed a large fortification which is called St. Lucian. It is located at the centre of the port on a peninsula. It's main purpose had been to protect this harbour from invaders to which often fell prey.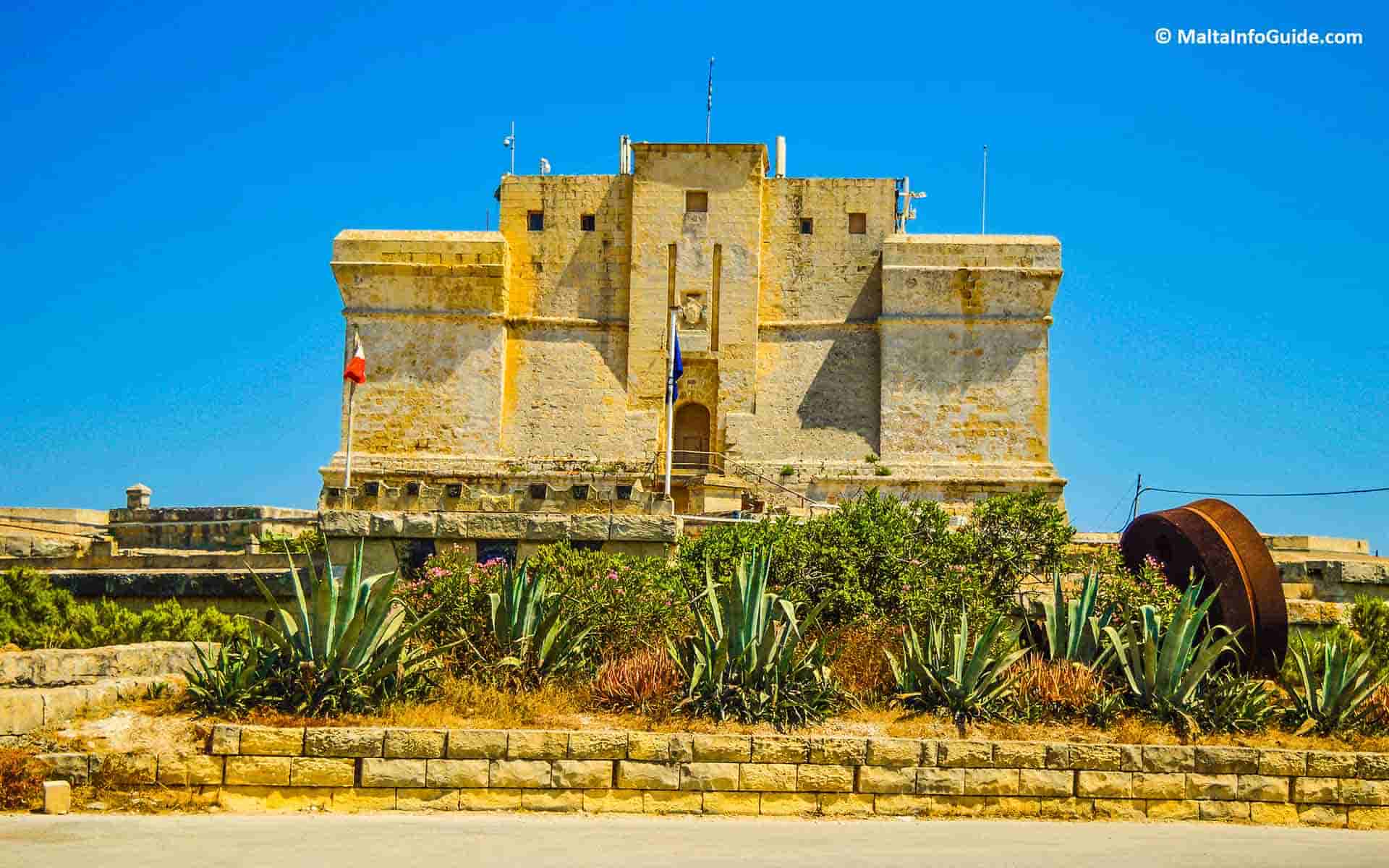 Fort Delimara
It was built by the British Forces during their presence in Malta in the period 1880. Its principal scope was to protect Marsaxlokk Bay. Located at the mouth of the bay, it was built almost underground so as to camoflage it from unwanted invaders.
Marsaxlokk bay is the location mentioned on all Malta guide books.
Modern Developments Within the Ports
Modern Developments Within the Ports
Being a large port, it has seen two national major investments. The Freeport Terminal was launched in 1988 and was the first one in the Mediterranean sea at the time. 

Now it is the third largest with a turnover of 2.54 million in 2012.

Due to increased development the Maltese government decided to build a new power station with a generating capacity of 304 MW to complement the one at Marsa.

Although these two large projects have had an impact on the bay and its surrounding environment, however Marsaxlokk has managed to retain it's natural beauty.
Marsaxlokk Malta remains one of the most attractive places to visit.