grab a Taxi in malta
an easy ride around the island of malta
Taxi Malta is available from various local companies for an excellent service by all providers. It is a very competitive market and the service is very good. The big companies offer a wide range of transport facilities.
Disclaimer: On our website, you will find affiliate links from which we receive a small commission.
taxi to and from malta airport
We recommend you pre-book your taxi so that after your flight you will find the driver at the arrivals lounge waiting for you. If you forget, you can also book a taxi service from the airport in Malta as soon as you come out of the arrivals lounge from the office.

We mention several companies in this page that operate in Malta. You can also book a pick-up taxi service through one of the companies mentioned here. They will collect you as per your instructions. This will be convenient if you are a big group or a family with substantial luggage.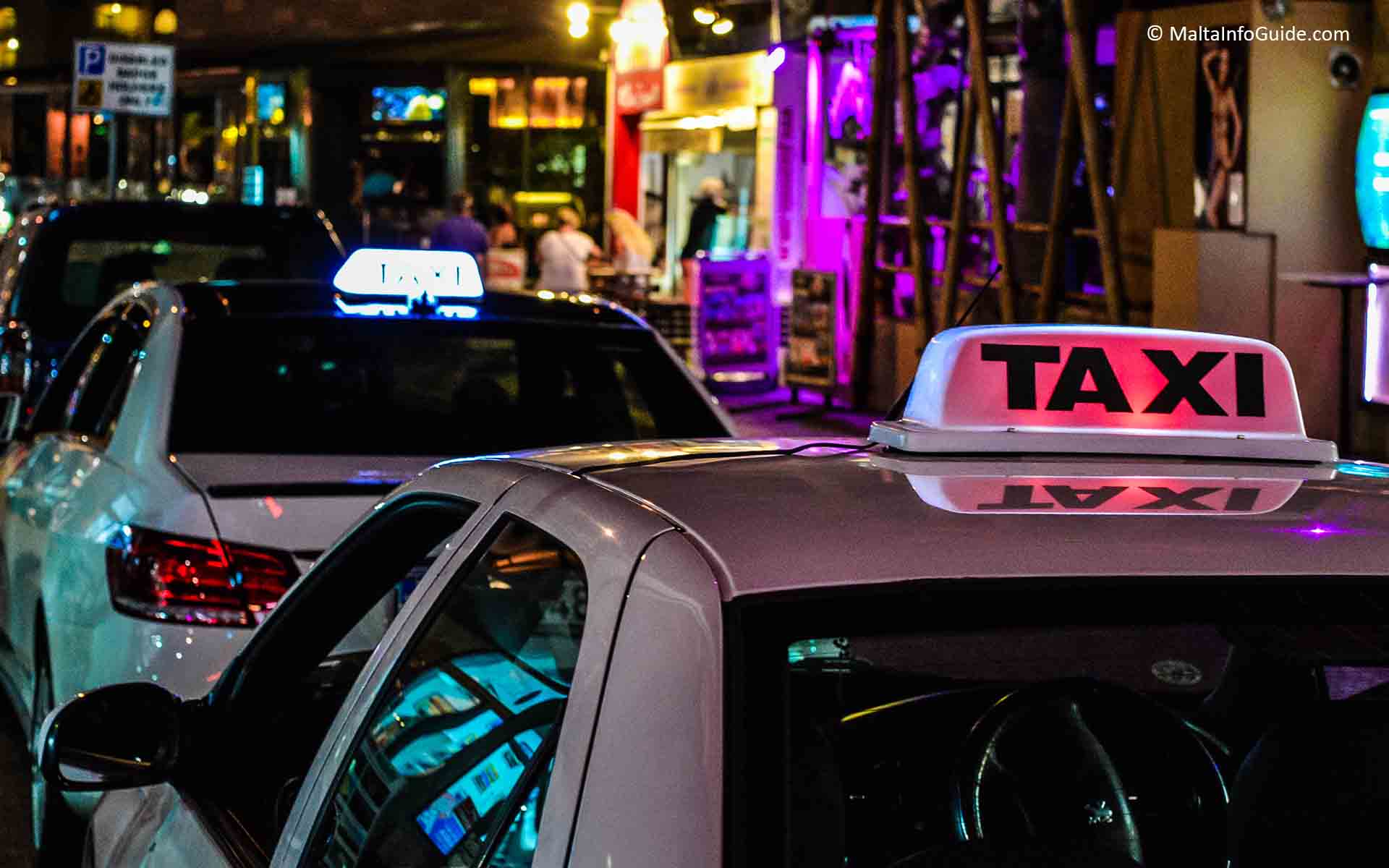 Taxi's parked in front of Baystreet
taxi rates in malta
Taxi rates depends on the distance you intend to travel, the type of vehicle you need and the number of people. However the difference in price can pay off the hassle of having to carry heavy luggage.

While this is a more expensive service than taking the bus, the convenience, speed and comfort makes this worth considering.
If you want to save money you can always use public transport which has a very good organised service.
what service do we use?
As a family we have used the eCabs service many times. This operates an excellent private transfer service to and from the Malta International Airport. They also operate various other transport services all over the islands.
It is the quality of service that really matters. It is the eCabs policy to ensure that their service is impeccable. We take pride to choose carefully the travel service for you as we believe that you deserve the best.
Rest assured that once you walk through the arrivals lounge, you will find the eCabs driver waiting for you with a sign in his hand with your name written on it for your attention.
First impressions are the most important and this is the policy of eCabs and their drivers. Any delays in your flight or flights are followed and they will be there for you on time while you are flying to Malta for your holiday or business trip.
At the same time we cannot guarantee that every person will always have a positive experience as it is impossible.
If you want a personalized pickup and delivery service, this is a high end transport service, using a fleet of modern saloons, mini vans, people carriers and 4x4s.

is uber in malta
No, Uber does not operate in Malta. There are many other companies that operate their taxi services.
Taxi To Gozo and Renting a Car
mayjo car hire
Telephone Number: +356 21 55 6678 & +356 21 55 1772
Mobile Number: +356 99 89 0600 & +356 99 80 2505
Email: 

info@mayjoca

rhire.com

 or 

mayjocarhire@gmail.com
To book your cab online click here.
To book a taxi from Malta International Airport to Gozo click here.
Several Taxi Companies In Malta
Keep a couple of handy number for the companies we have suggested or others to use when required. Car hire in Gozo is also available. If you require the service plan before your day in Gozo to fully appreciate your Gozo stay to the full.
Taxi services in Malta are available all over the island. From many locations especially tourist areas, like Paceville, Sliema, Gzira, St. Julians, Bugibba, Qawra.

eCabs Malta

Call Centre: +356 2138 3838
Email: info@ecabs.com.mt
Website: www.ecabs.com.mt
To book your cab online click here
You can also book a cab by downloading the app on your mobile phone from Google Play Store or Apple Store.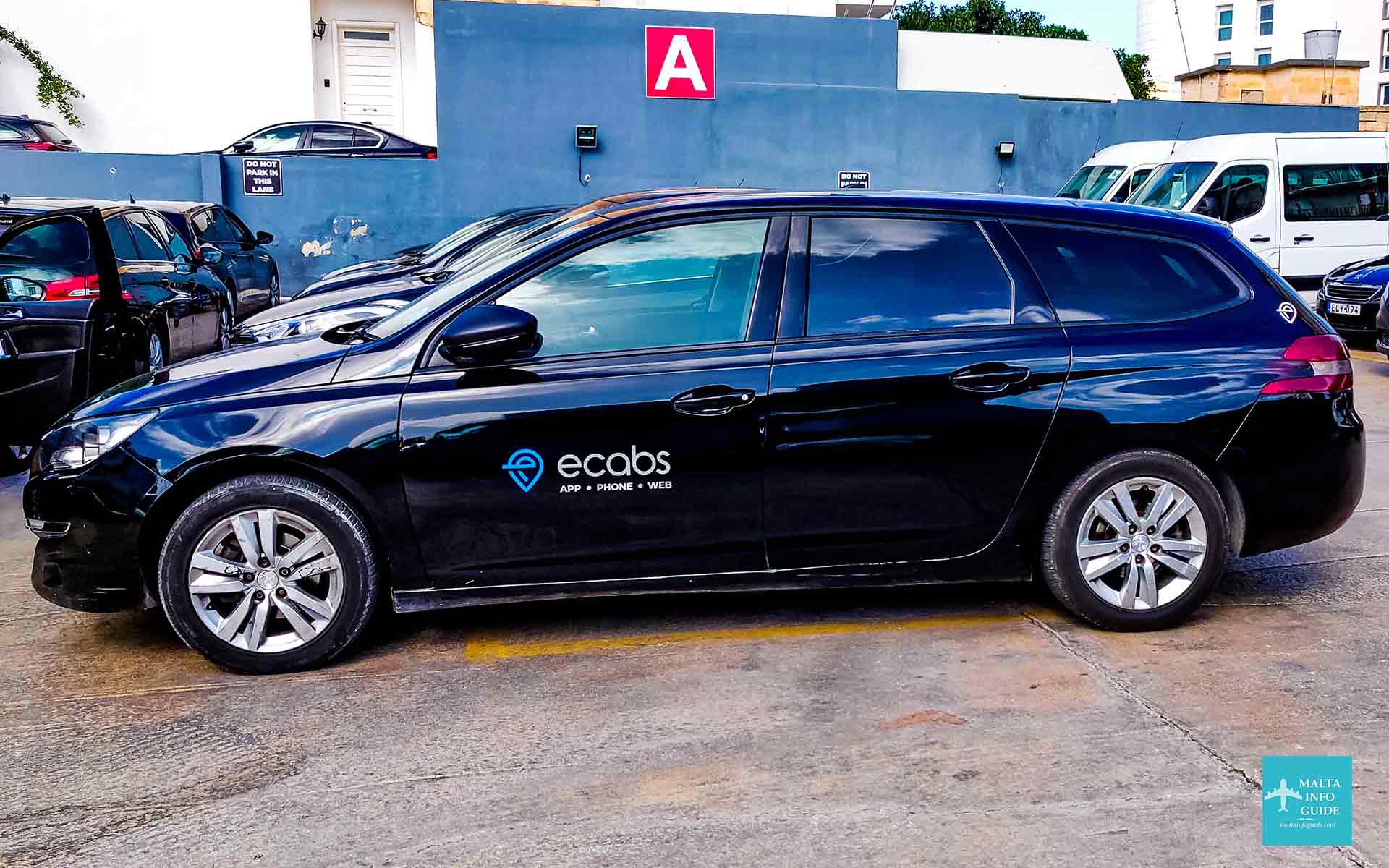 Ecabs Taxi Car
any.cab

This company offers taxi service and transfers to and from Malta International Airport.
Email: info@any.cab
Website: www.any.cab
Bolt (formely Taxify)

Email: malta@bolt.eu
Click here for Android App
Click here for IOS App
Website: bolt.eu/mt/cities/malta
hicabs Malta

Email: info@igo.mt
To book a cab: booking@igo.mt
Tel: +356 2165 2165
Mobile: +356 7965 2165
IGO Cab Service

Email: info@igo.mt
To book a cab: booking@igo.mt
Tel: +356 2165 2165
Mobile: +356 7965 2165
Prestige Cabs Malta

Email: prestige@axhotelsmalta.com
Mobile: +356 7999 9616
Other Modes Of Transport In Malta
If a taxi is not your best way of transport, you can opt to rent a car or even use the public transport. Generally always using a taxi can get quite expensive and it will be best to opt for another transport. The cheapest is always the public transport, but if you want to be more relaxed it is best renting a car.
want to rent a car in malta?
We have used Discover Cars every time we rented a car. We highly recommend them due to their good service and good prices.
Get The Best Rates On Your Car Rental Now!
need to book a hotel for your malta visit?
Using Booking.com, enter your travel dates and number of occupants then rates will be available for hotels and apartments during your visit to Malta 
Book Your Hotel In Malta on Booking.com for the Best Rates!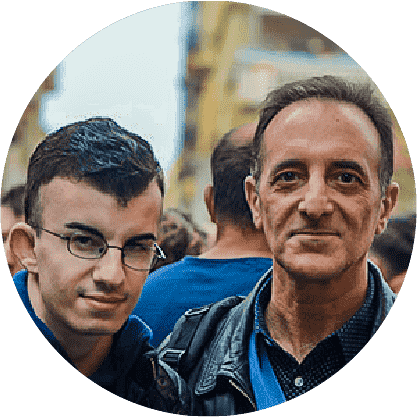 By Albert and Benjamin Magro