Dwejra Tower gozo
A Watchtower Over 350 Years Old
The Dwejra Tower was built during the reign of Grand Master Lascaris in 1652. It was funded by the Gozo Municipality who also provided it with guns and ammunition.
Disclaimer: On our website, you will find affiliate links from which we receive a small commission.
Located not far off from the narrow road leading to the inland sea. It was built at high grounds overlooking the surrounding area to guard this strategic location very prone to pirate landings many hundred years ago.
The watch tower although small but built on a vintage high point could communicate with other towers and fortifications with fire during the night and smoke during the day.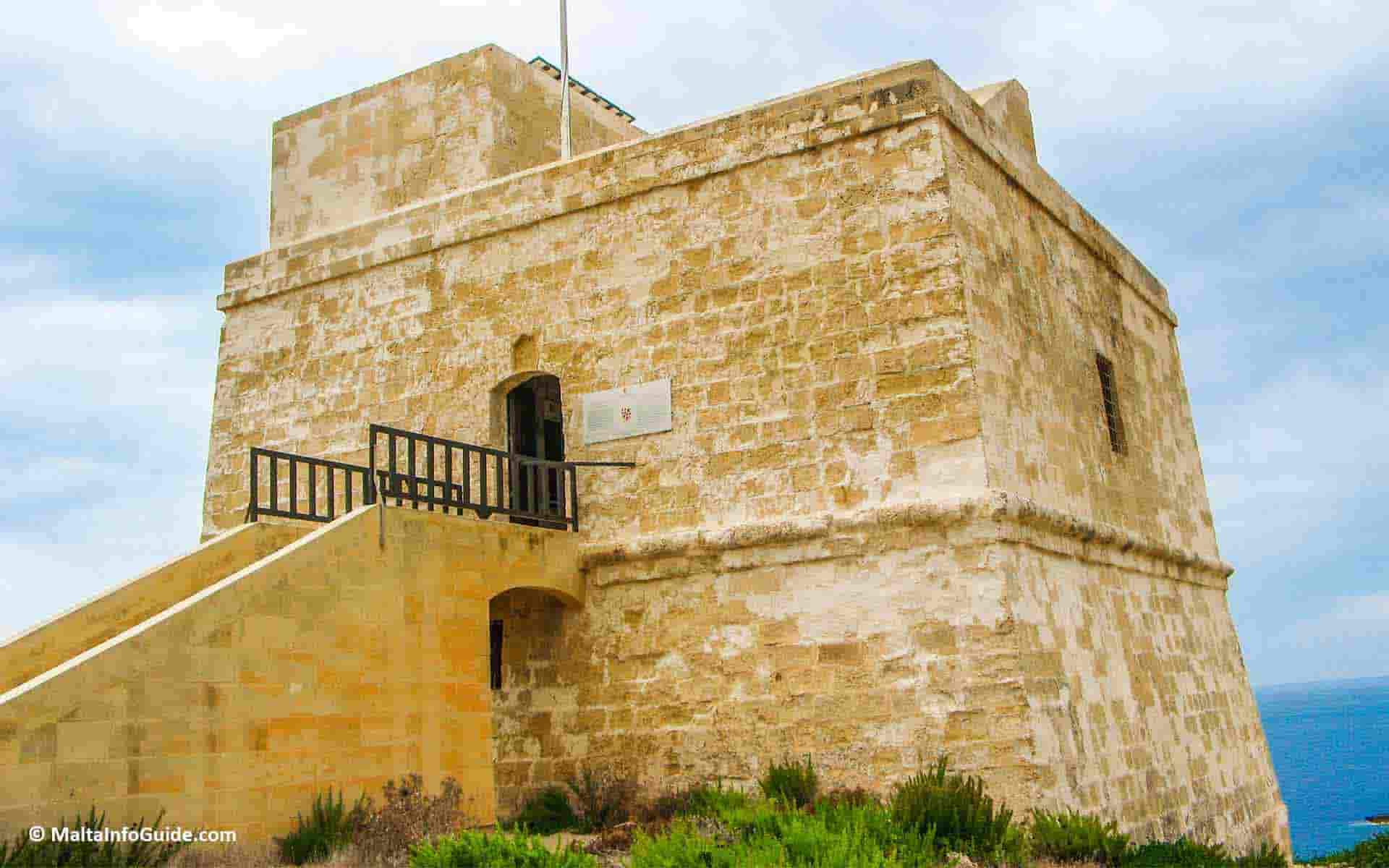 Should you visit dwejra tower
This tower is worth a visit as it offers a spectacular view of the surrounding. A short film has been created about the underwater life in Dwejra which can be seen in the basement of the tower. When visiting this tower there are other things you can do while at Dwejra.
Visiting the Dwejra watchtower isn't advisable if you have mobility issues. The walk up from the road is fairly steep and there are also several steep steps to get into the tower itself as well as to climb up to the roof.

dwejra tower storyline
The Dwejra tower was completed in 1652 during the reign of Grand Master Jean Paul Lascaris Castellar to secure the bay and also to prevent unauthorized access to Fungus Rock.
After 1746, the tower was used to guard the Fungus Rock and it had or supposed to have medicinal fungus that grew on it to cure the sick.

Between 1839 and 1873 soldiers from the Royal Malta Fencible Artillery were assigned to the Dwejra watch tower which was equipped with three 6-pounder cannons and two swivel guns. Little is known of what happened afterwards.
In the year 1914, during World War l, Maltese troops from the King's Own Malta Regiment and the Royal Malta Artillery were allocated to guard the coastline.
During the Second World War, the tower was used as an observation post, and its occupants, Captain Frank Debono and Carmelo Zahra, rescued an RAF pilot after he crash-landed his Mark Vb Spitfire on the cliffs of the bay on 27 March 1943.
It has recently been restored by the Maltese Heritage Trust and is open daily except Saturdays. Look for the flag flying when it is open.
how to get there
Getting to Dwejra is quite easy. The Dwejra Tower is only 2 minutes away on foot from the bus stop and car parks.
If you are getting there by car then parking is definitively not a problem. There are three parking areas where to leave your car.
By public transport you stop at 'Dwejra' Bus Stop with the 311 route from Victoria. It is a 25 minute bus ride.
Other way of how to get to Dwejra by using other transport are here.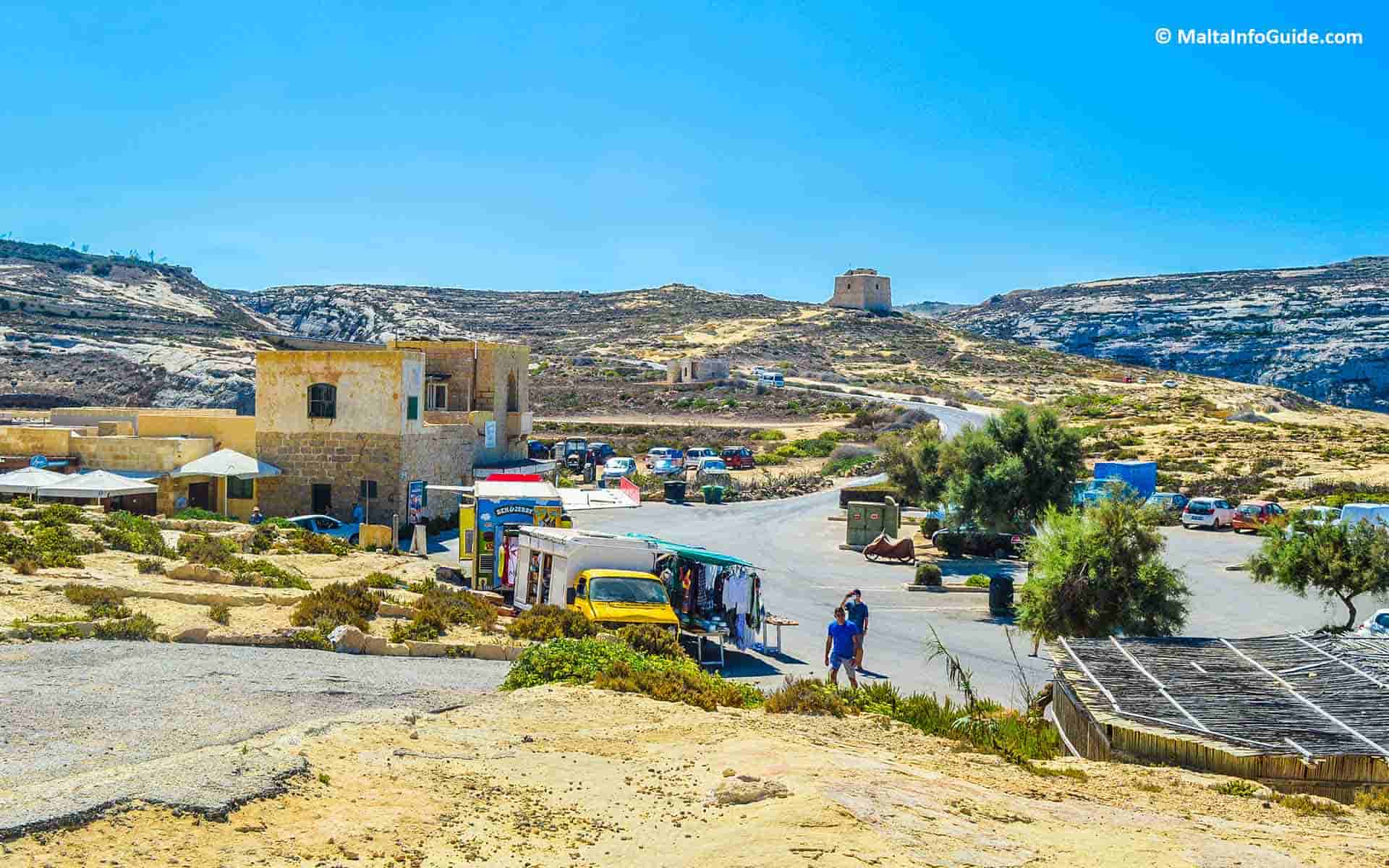 things to do close by
Dwejra bay is a small beach 5 minutes away on foot.
Visit the site were the Azure Window once was as it collapsed in March 2017.
The Blue hole is a hidden gem where people go and swim at.
There is a restaurant close by where you can have lunch.
Recent times
The tower was in complete decay. It was handed over to Din l-Art Helwa a Maltese voluntary organisation purposely established to safeguard the historic, artistic and natural heritage of Malta. It was completely restored and now it is open to the general public for free. It is a must to see. From the roof there are splendid views of the Fungus rock, and all the surrounding areas.
At one time external steps were added leading up to the first floor entrance which was the guard room and living area with a well. On the roof there is a small gun powder store.

The Dwejra tower remains as a landmark which merits a visit. 
For constant updates click here.
Want To Share This Page On Pinterest? Pin It Here!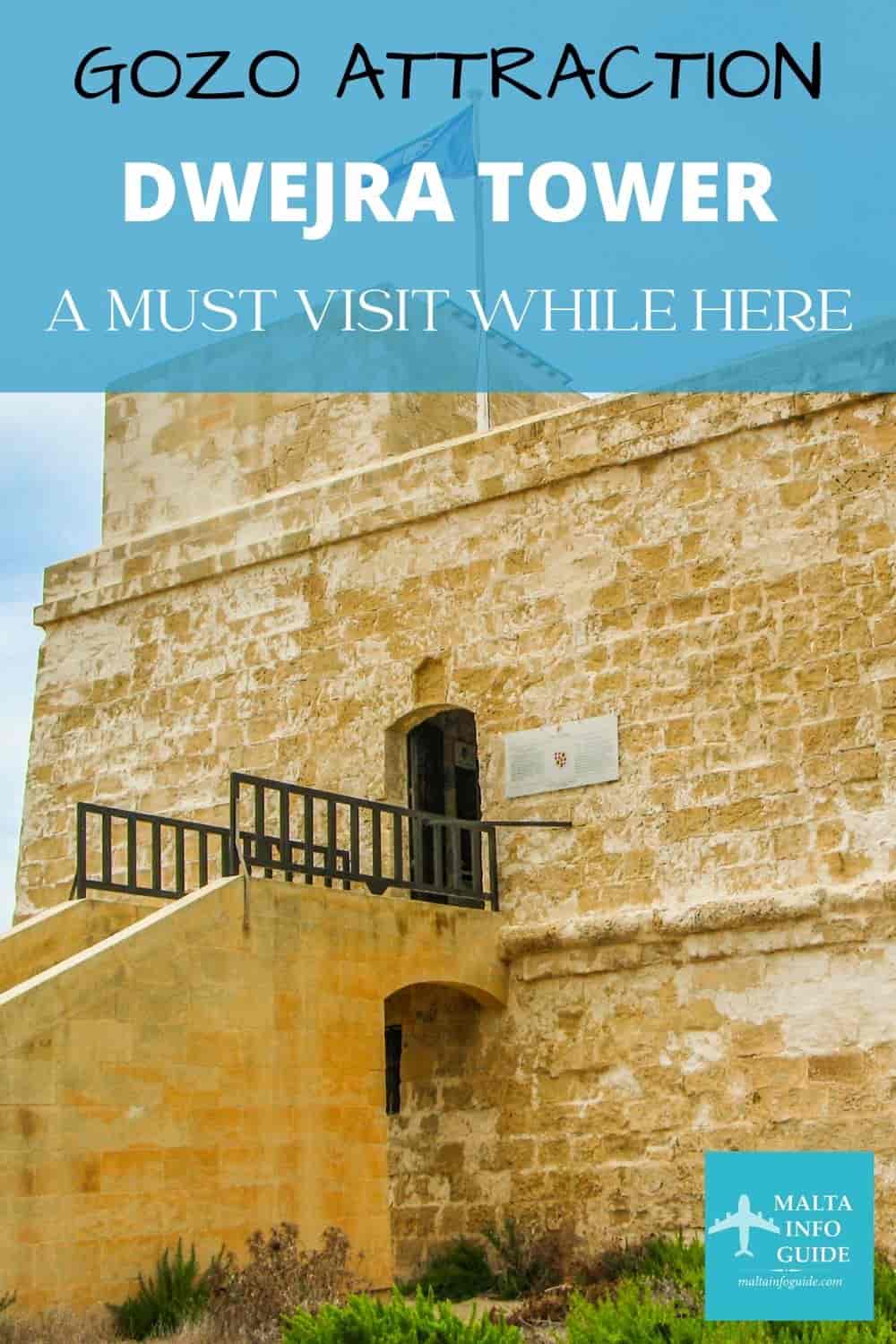 want to rent a car in malta?
We have used Discover Cars every time we rented a car. We highly recommend them due to their good service and good prices.
Get The Best Rates On Your Car Rental Now!
need to book a hotel for your malta visit?
Using Booking.com, enter your travel dates and number of occupants then rates will be available for hotels and apartments during your visit to Malta 
Book Your Hotel In Malta on Booking.com for the Best Rates!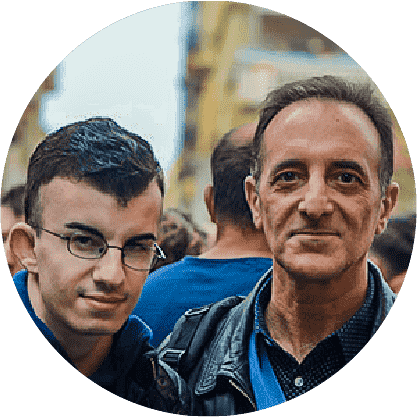 By Albert and Benjamin Magro