St. Julian's Malta Photos
Imagine What Pictures You Can Photograph During Your Holiday
If you are coming on holiday to Malta this summer, you're in for a wonderful time. If you're staying in the central area of St Julian's you might be wondering what sort of things there are on offer for you to do. Rest assured you will find more than enough to keep you entertained.
promenade of st. julian's
You can take a long walk on the promenade that stretches from St. Julian's all the way to Sliema, Gzira, Ta' Xbiex and Msida, and enjoy breath taking views of the sea, Marsamxett harbour and Valletta. There are plenty of cafes, restaurants and bars along the way.

Related: St. Julian's Night Photos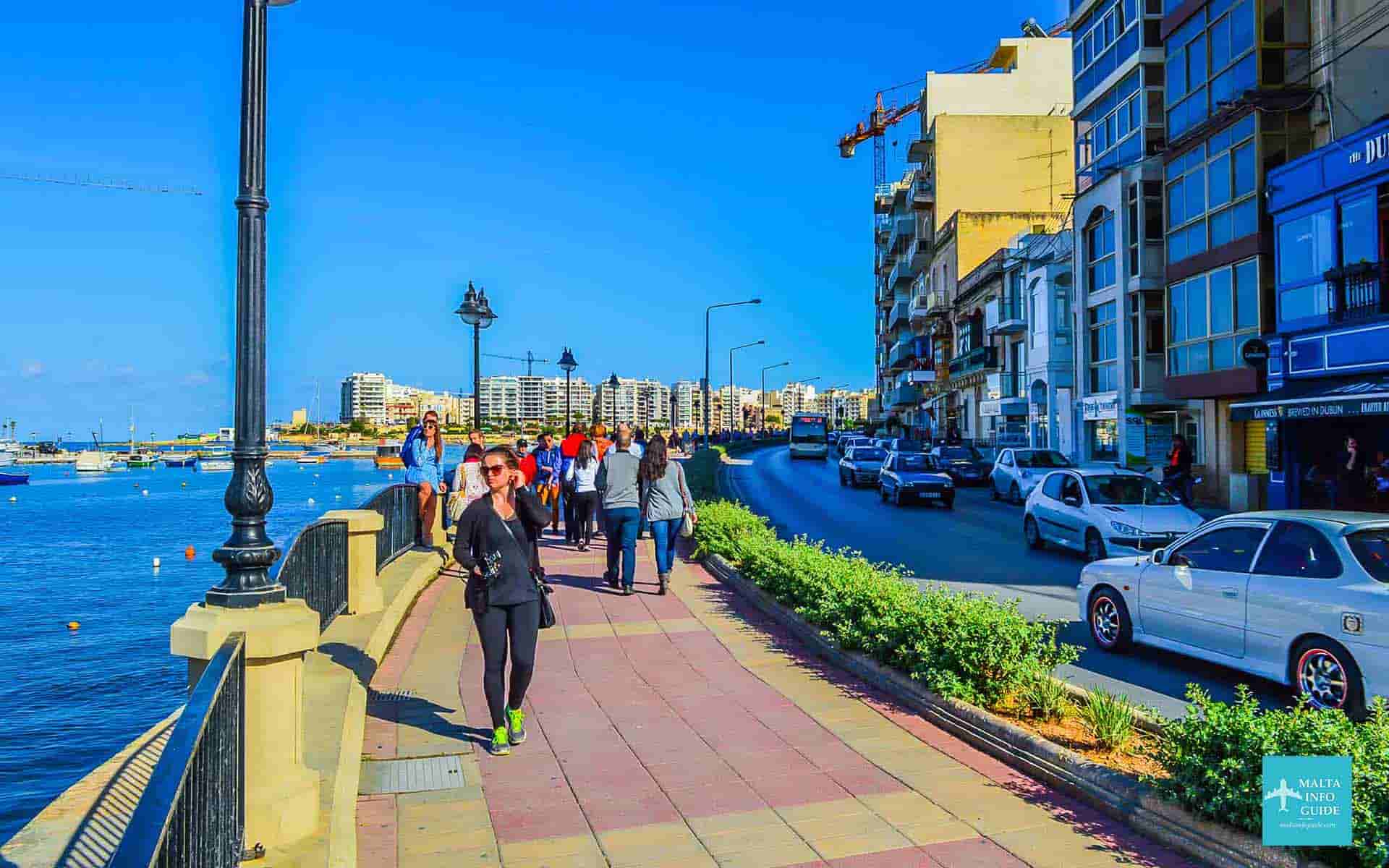 restaurants & bars
View of the Dolce Vita restaurant in the background surrounded with bars and fast food outlets. It is the most busy area of the locality as all transport buses pass from here.
a location full of accommodation
St. Julian's is a highly populated village with accommodation at all corners. A mix of 5 star hotels and apartments. If you love the hustle and bustle of the city this is where you should stay on your next holiday. All accommodation is very close to entertainment establishments and to beaches around.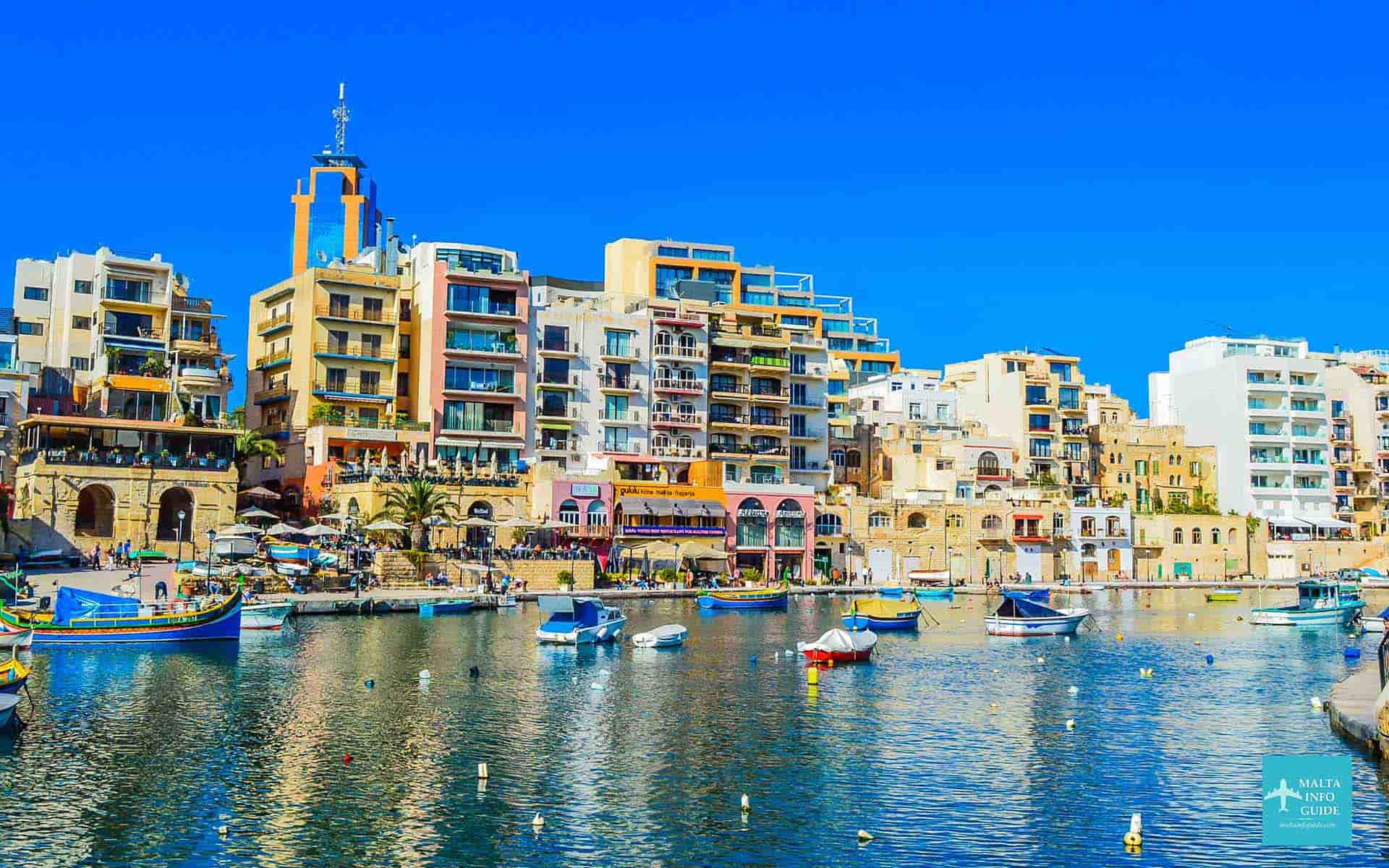 a view of sliema from st. julian's
View of the Sliema front from Spinola bay. All along the area the beach is rocky but there are many locations along the promenade where you can sunbathe and swim with convenient ladders to go into the sea. Many locals have swam here since their childhood but now with the many foreigners live in this area you can see them everywhere. It is the nice location where you can relax.

Related: Gozo Beaches Photos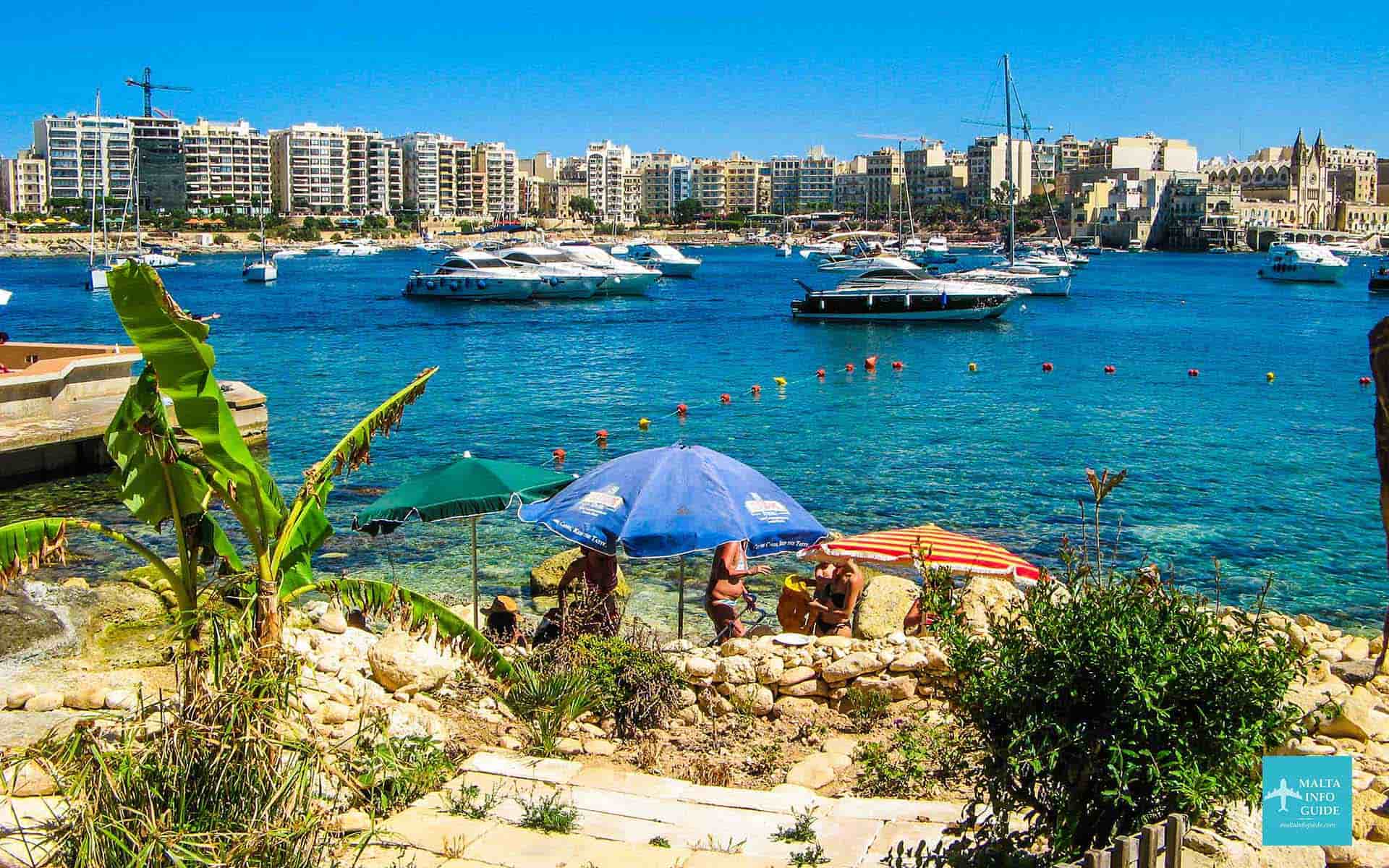 shopping mall near paceville
Bay Street Complex at the heart of the main entertainment area of Paceville open seven days a week up to late evening. You can spend hours here shopping at the various clothes shops, boutiques, various entertainment and the variety of food offered at the restaurants at various levels overlooking the central square.

Nearby Shopping City: Valletta Malta Photos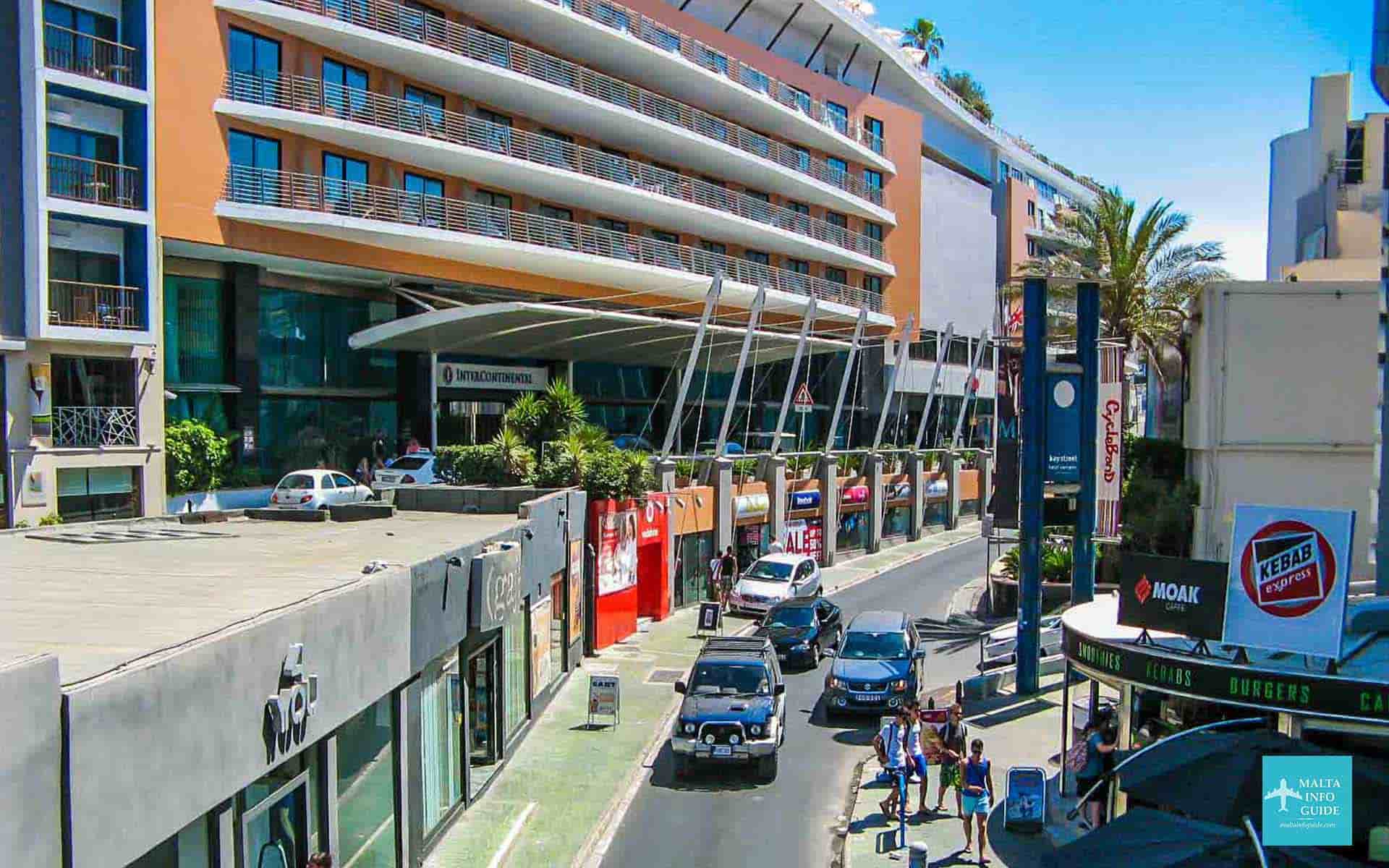 balluta bay beach
A beautiful tiny beach between St. Julian's and Sliema. Located in the middle of the village very accessible to shops and accommodation. It is very popular to many people that go swimming for a few hours.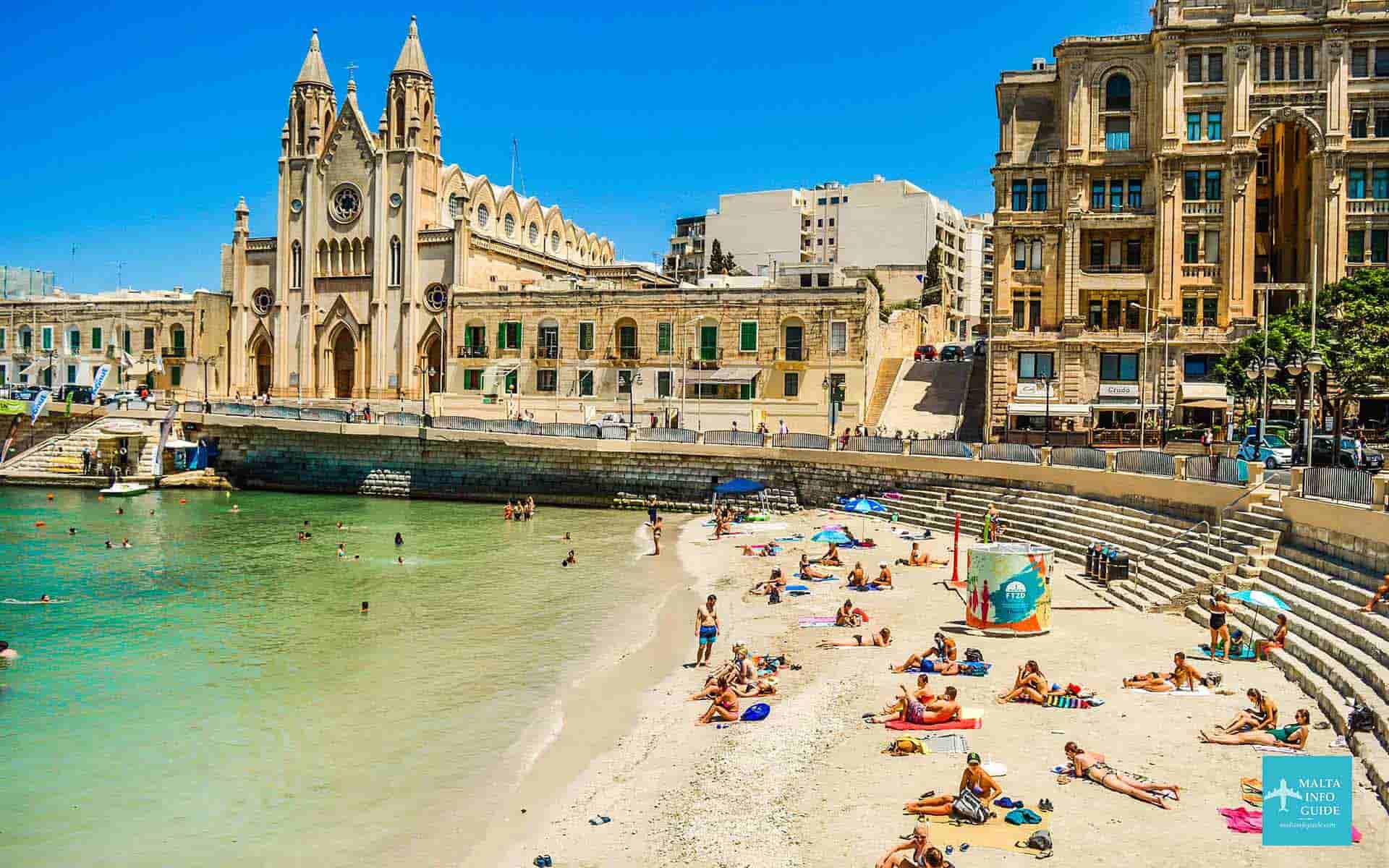 st. george's bay beach
Another popular much bigger beach is the St. George's bay. This bay is located near the Paceville and Baystreet, a very popular entertainment area in Malta. The beach is typically packed on a normal summer day. During the evening people also sit on the sand after a night at Paceville.
Related: Malta Beaches Photos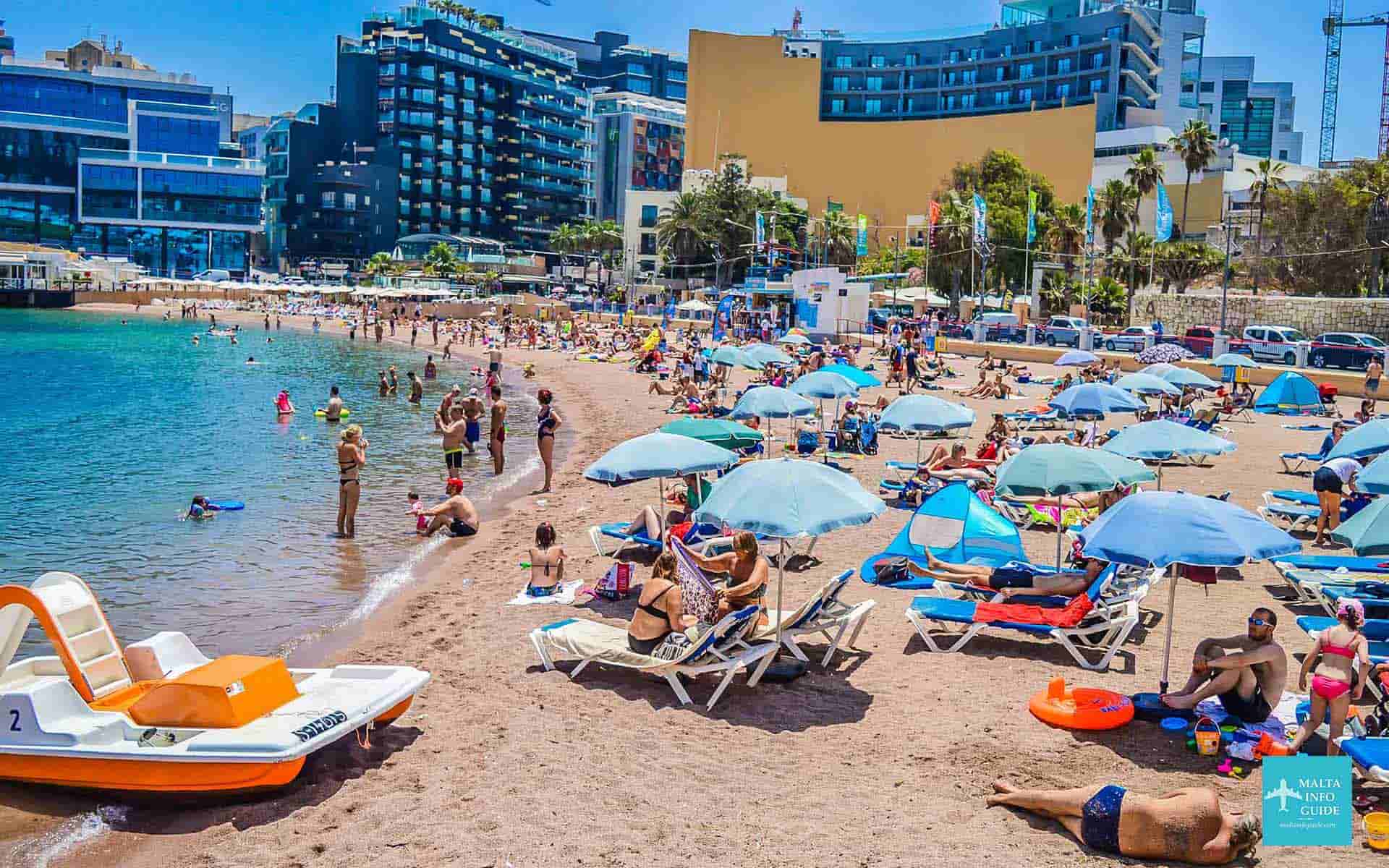 have lunch at st. julian's
If eating is your thing, than eat at one of many restaurants in the St. Julian's and Spinola area. You ca have lunch or dinner by the sea or with a view of Sliema from across your table.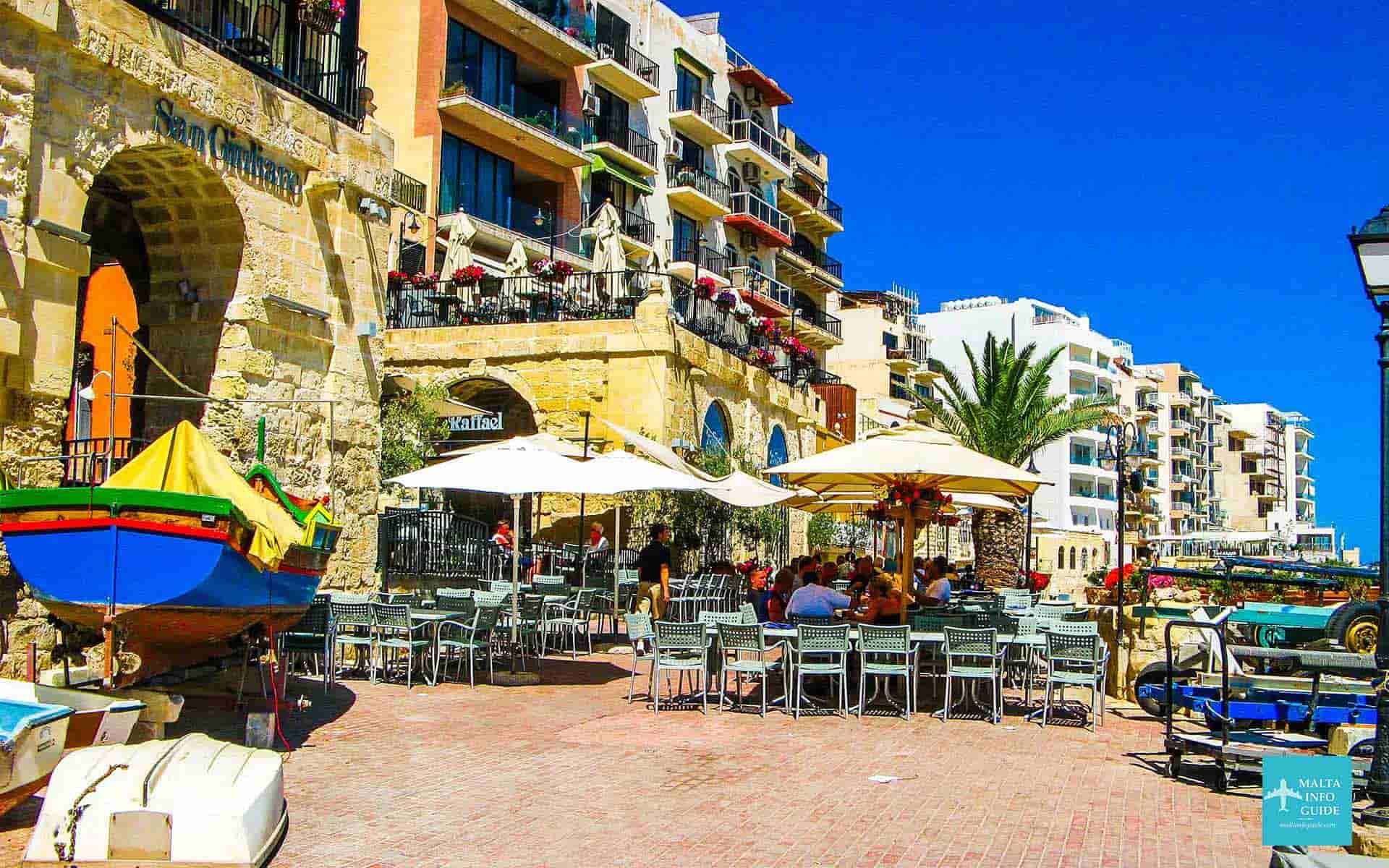 walk along the village
The village is not that big, but there is plenty of space to stretch your legs. You can walk all around the village and also take the opportunity to walk along the promenade to Sliema. It is around a 30 minute walk depending how fast you walk.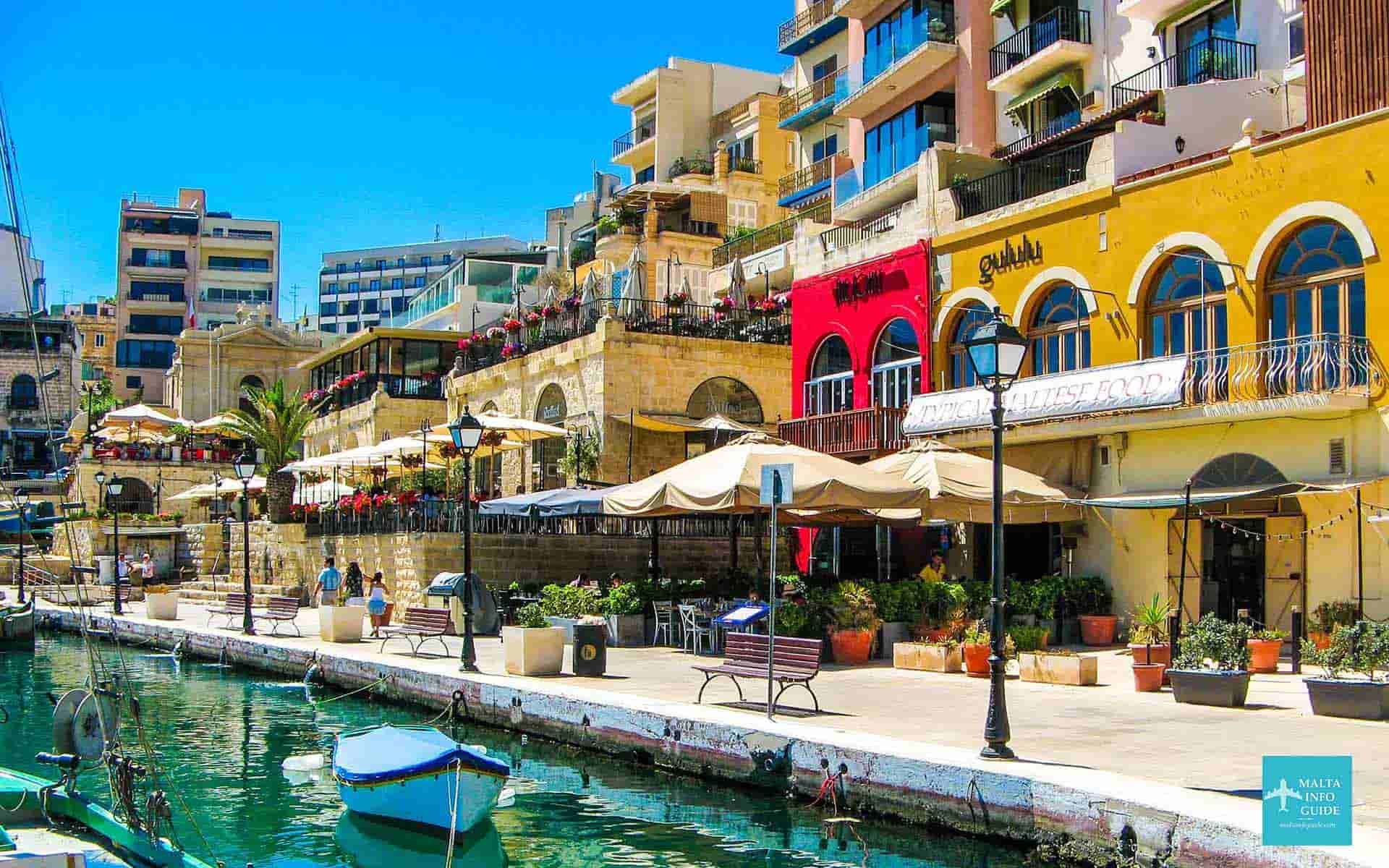 want to rent a car in malta?
We have used Discover Cars every time we rented a car. We highly recommend them due to their good service and good prices.
Get The Best Rates On Your Car Rental Now!
need to book a hotel for your malta visit?
Using Booking.com, enter your travel dates and number of occupants then rates will be available for hotels and apartments during your visit to Malta 
Book Your Hotel In Malta on Booking.com for the Best Rates!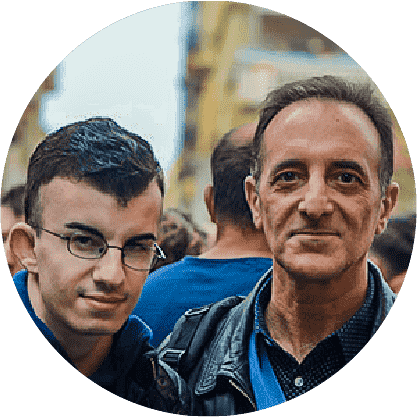 By Albert and Benjamin Magro