photos of Malta Valletta
Photos From Our Capital City Of Valletta
We share several photos of Malta Valletta to discover a glimpse of the beauty within.
You can snap many photos of Valletta with unique aspects both for its heritage and surrounding areas and views across both harbours of Marsamxett and the Grand Harbour.
Photos Of Malta Valletta
Auberge De Castille

Auberge de Castille in Valletta houses the Office of the Prime Minister. The Knights of St. John built it as the Auberge for the Langue of Castile, Leon and Portugal. It is one of the finest architectural works in Malta.
It is pleasant in the evening to see how beautiful it is all lit up. One minute away from this historical place is the famous Upper Barakka Gardens. One of Malta's beautiful gardens overlooking the Grand Harbour and the south of Malta.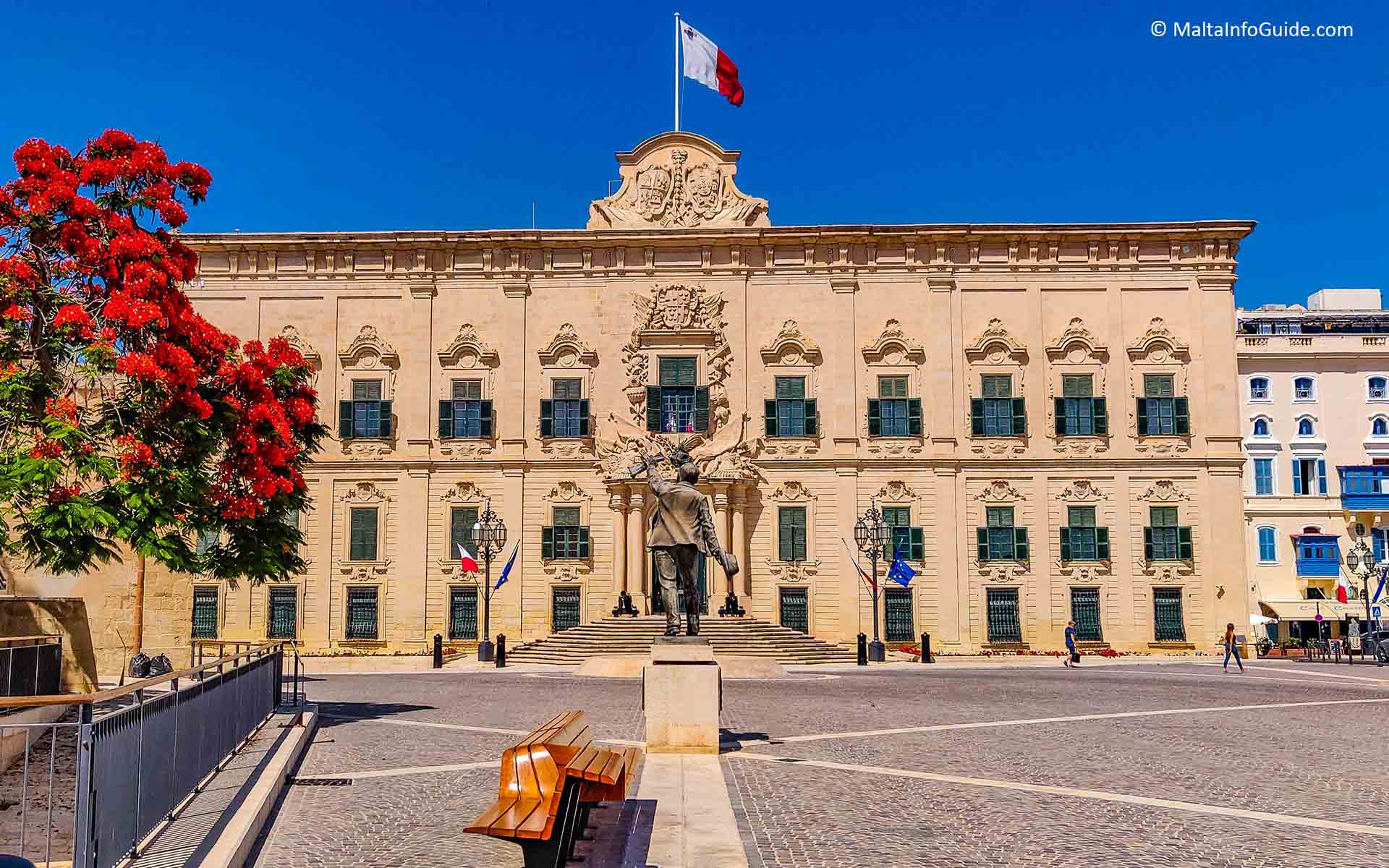 Auberge de Castille
a popular photographic valletta street
This is St. John's street, a very popular photographic pathway on Instagram. Travelers enjoying coming here to snap the best shots of this magnificent street. After snapping several photos, they post them to their social media accounts. Come see our Instagram for more photos of Valletta and other areas of our Island.
st. lucy's street
Apart from the street above, there is another gorgeous street just one road down from the one above. St. Lucy's street is very similar like other streets in Valletta but it comes to life when the restaurants open and they are full of people.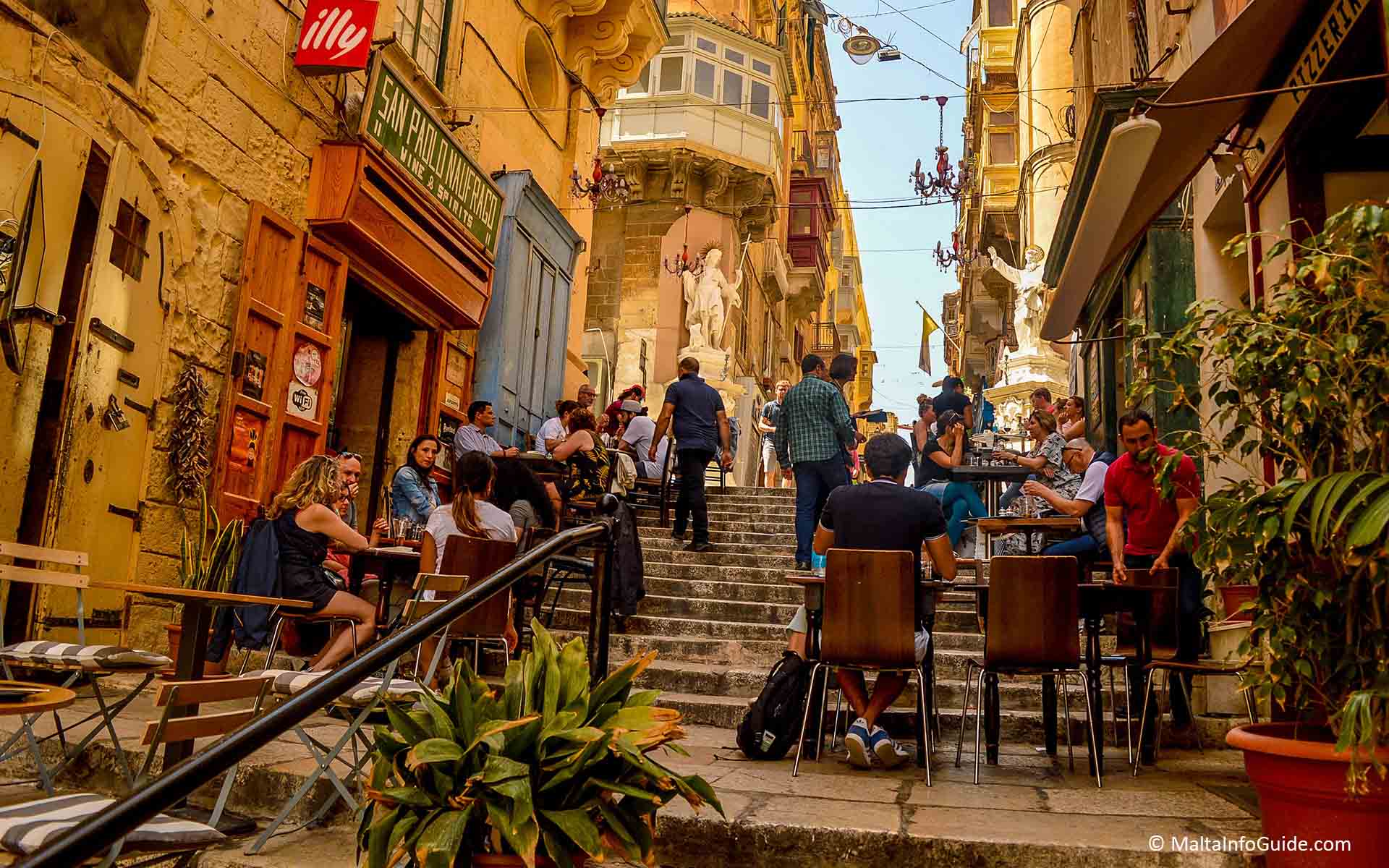 St. Lucy's Street attracts many tourists for its charming character
strait street night life
An evening of music entertainment at the crossroad with Strait Street. It is a narrow road, close and parallel to Republic Street. It was once the hub for American and British military men who were stationed in Malta. Now the old bars and restaurants are being renovated where many locals are finding it attractive to entertain themselves during the evening.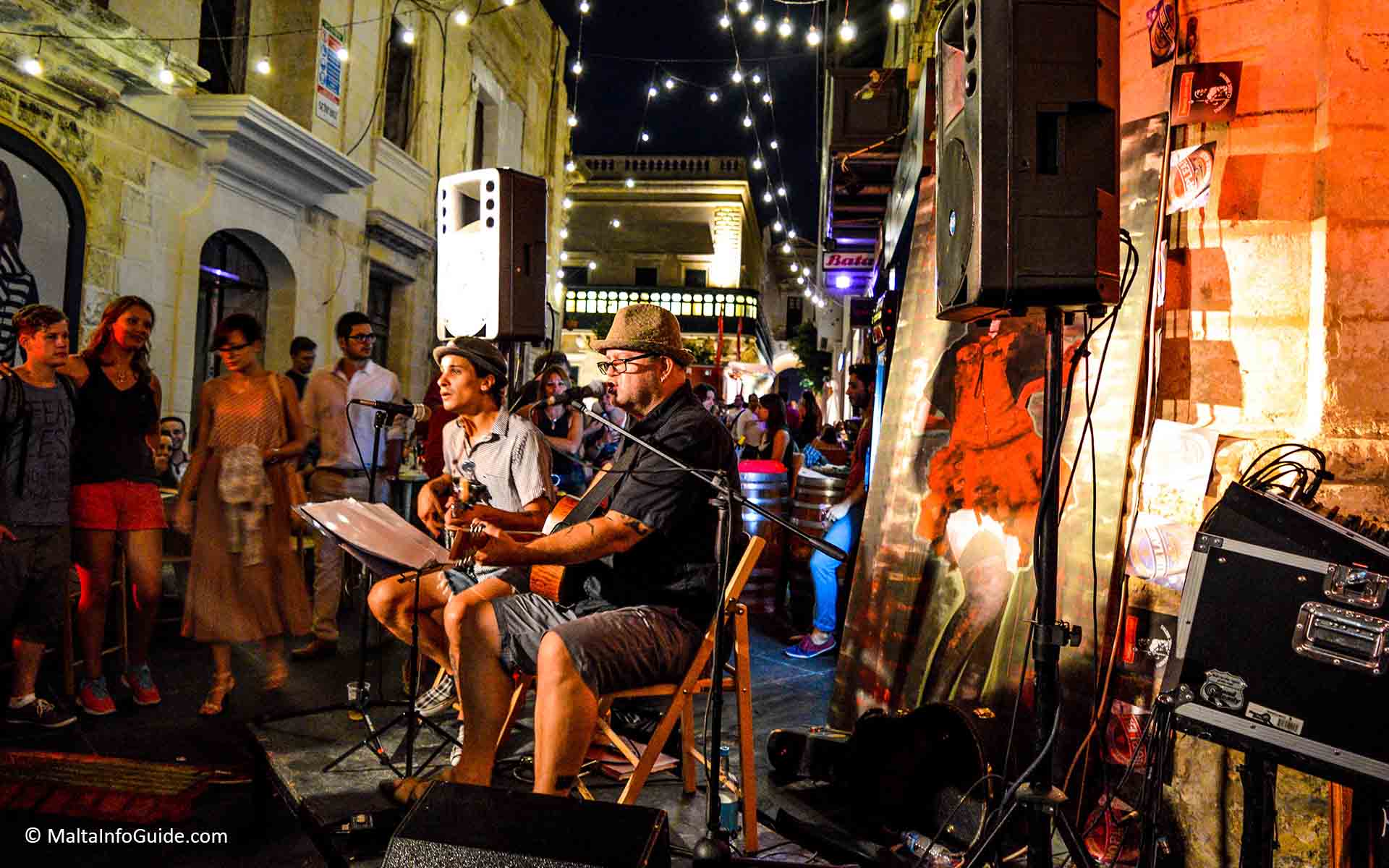 Live music at Strait Street close to St. George's Square
merchant street valletta
Merchant Street is the second most popular street in the capital city. It is parallel to Republic Street. Most of it is a pedestrian area where it houses many shops, cafes, restaurants and offices apart from residential homes.
Related: Visit The Old Capital Mdina By Day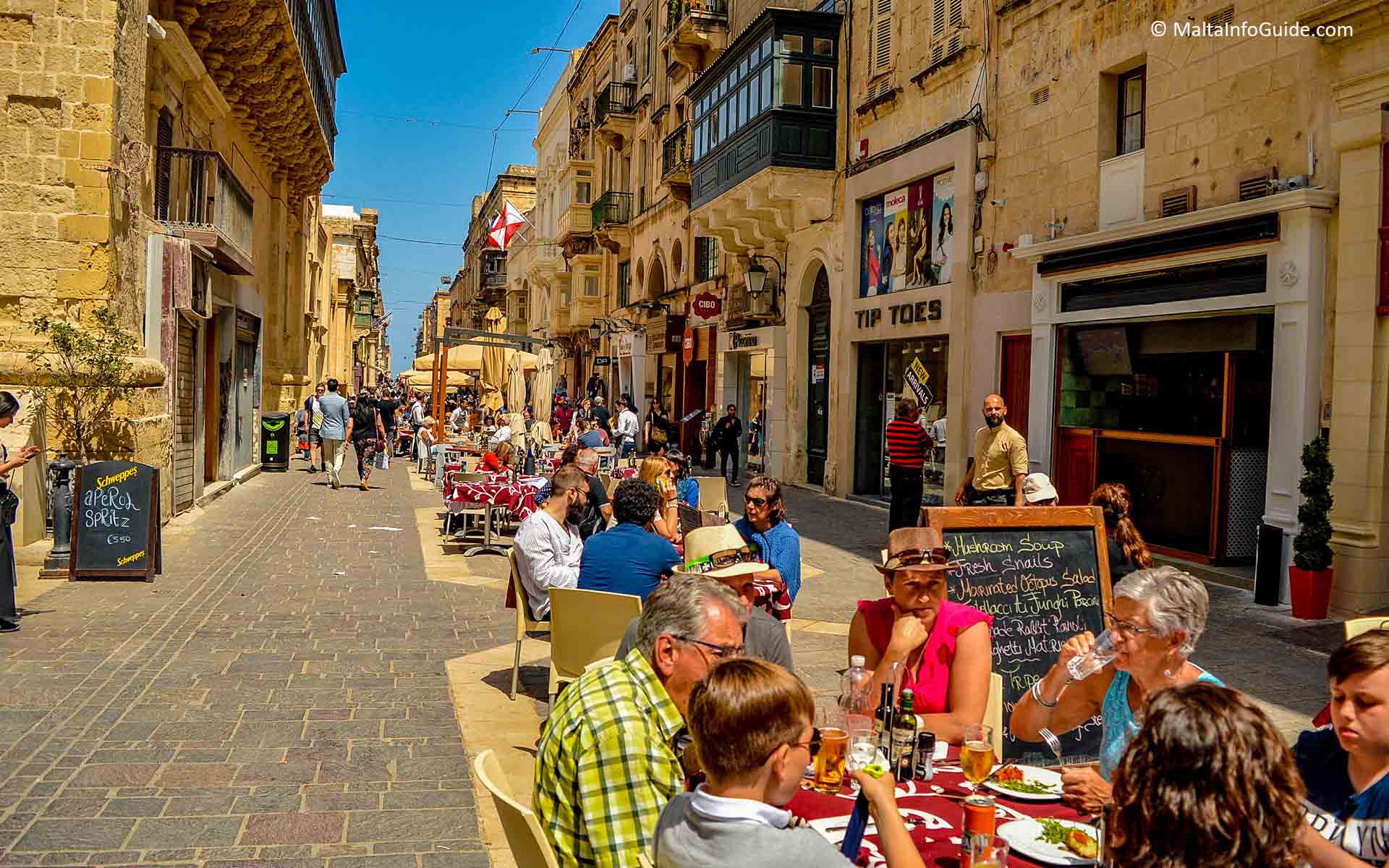 Merchant Street busy with tourists and locals
christmas in malta valletta
This is the entrance to the magnificent city of Valletta. On entrance, you walk through a big square with several shops and the Parliament house. This is Republic street, where it crosses to St. Elmo. Maltese people take Christmas decorations to another level. A seven meter high glass Christmas tree at the entrance of Valletta. Skilled glass blowers at Mdina Glass factory at Ta' Qali create the lovely Christmas tree.
Related: Other Photos Of Christmas In Malta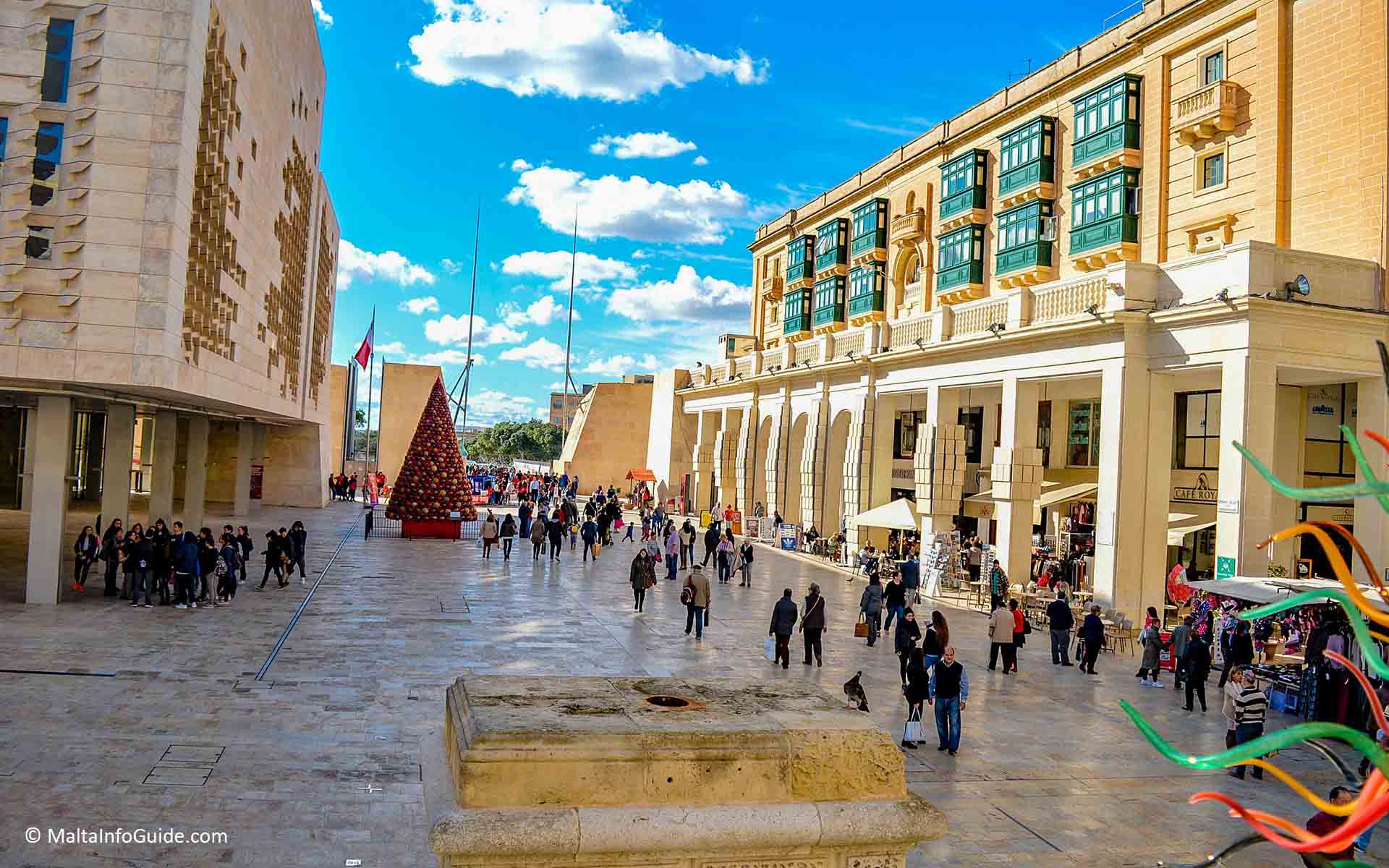 The Valletta entrance besides the new Parliament House
photos of malta valletta church
There are 26 churches in Valletta. The one below St. Catherine's church, constructed in 1576 by the Knights of St. John.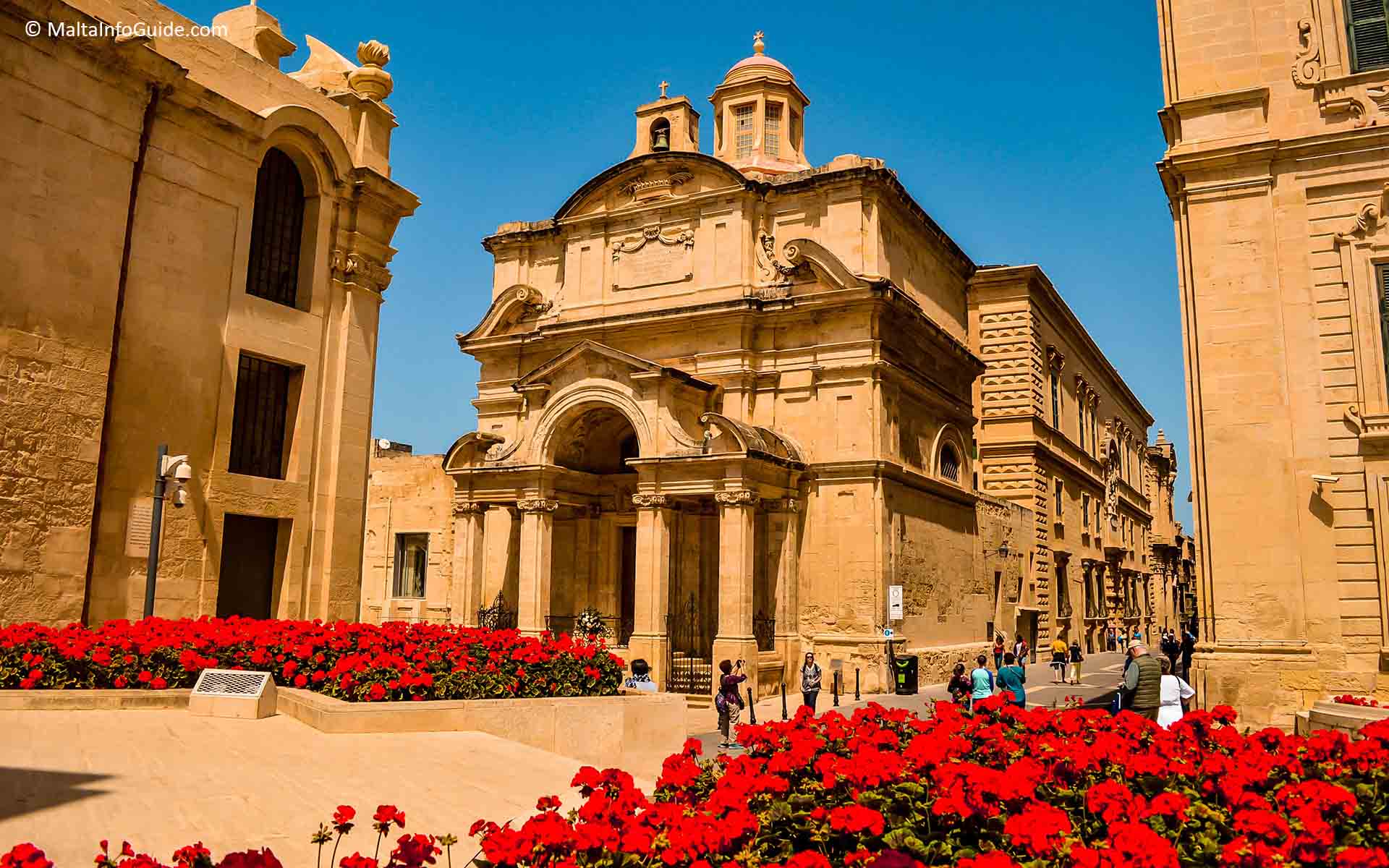 In front St. Catherine's church and on the left Our Lady of Victory church
a popular filming spot in valletta
You might have seen this place in several films filmed in Malta. It is at the lower part of Fort St. Elmo in Valletta. Some famous films and series like Queen of the South for the premier episode (Season 3, 2018), World War Z (2011), Midnight Express (1978) and much more filmed here.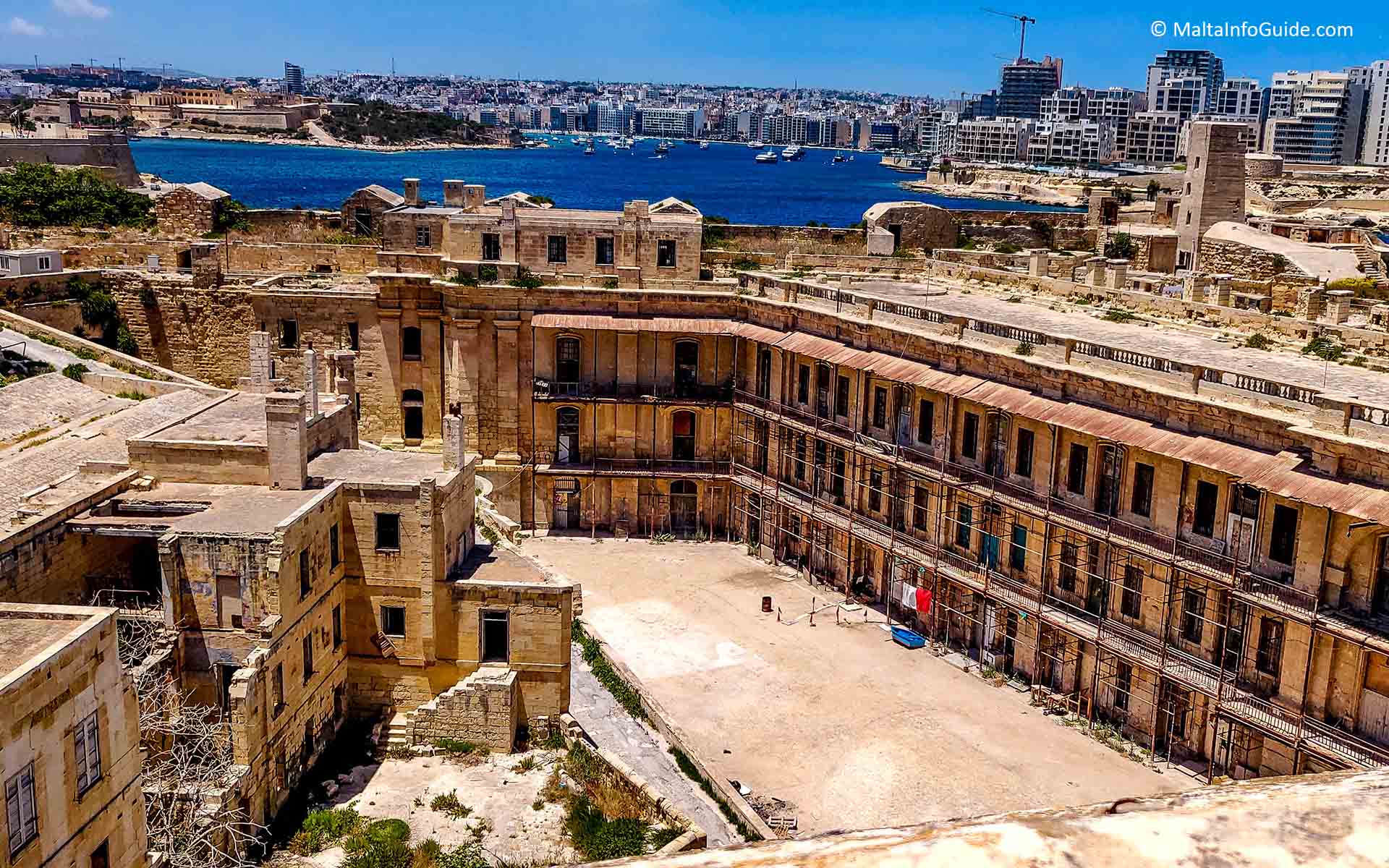 The lower part of Fort St. Elmo
architecture in valletta
The Knights of St. John introduced baroque architecture during the 17th and 18th century by an engineer from Bologna, Italy called Bontadino de Bontadini. It became popular during the mid-17th century. Then it reached its peak during the 18th century, when the Auberge de Castille was being constructed. It is one of the most beautiful buildings at the capital.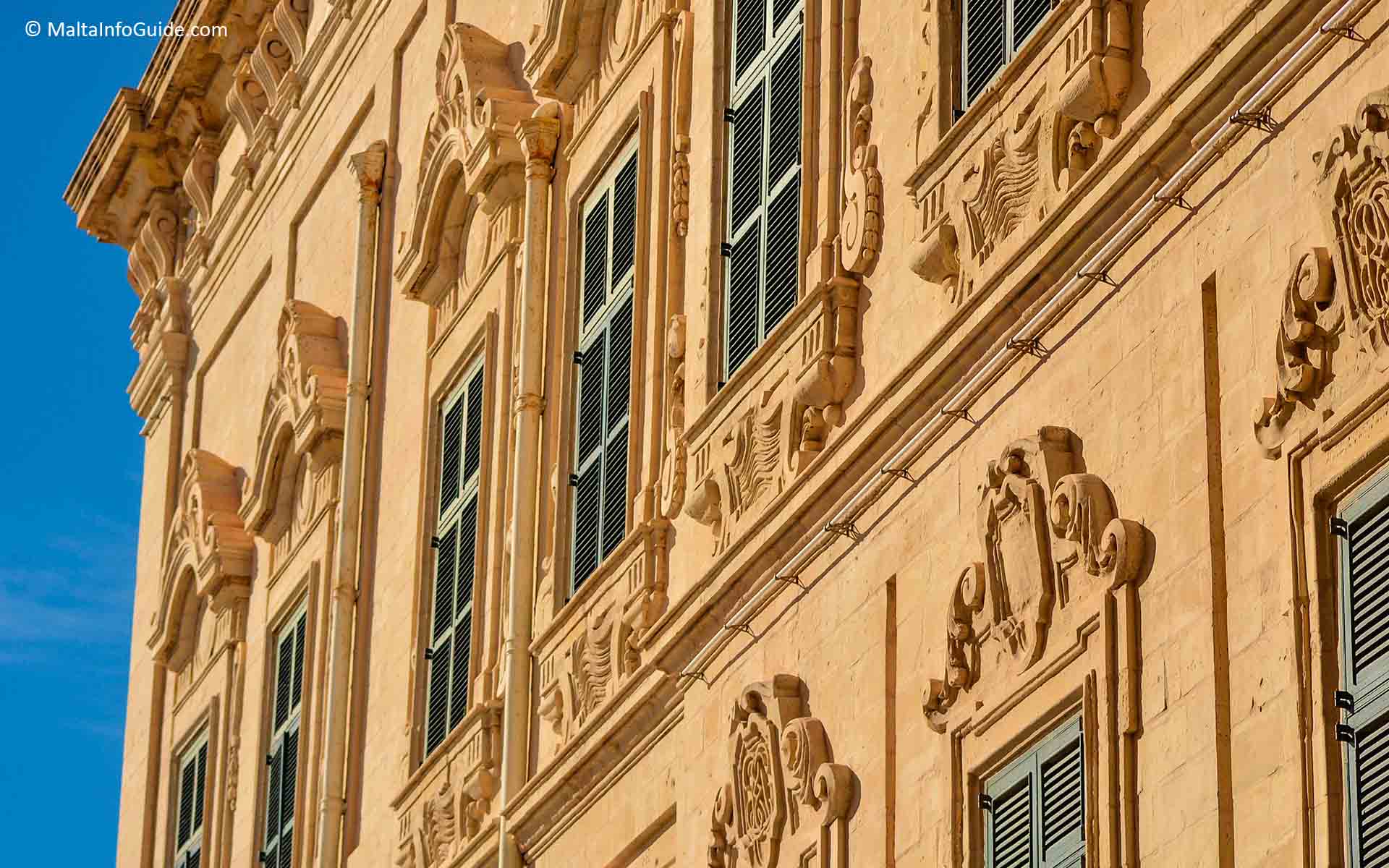 Architectural details in limestone on the facades of the Auberge de Castille
A spectacular, colourful festival
The Green Festival held around the months of April and May in one of the large squares of Valletta in front of the President's Palace. The infiorata, which is also an Italian word for the flower festival. Every year they plan an original design with over 100,000 plants.
Related: Village Feasts Photos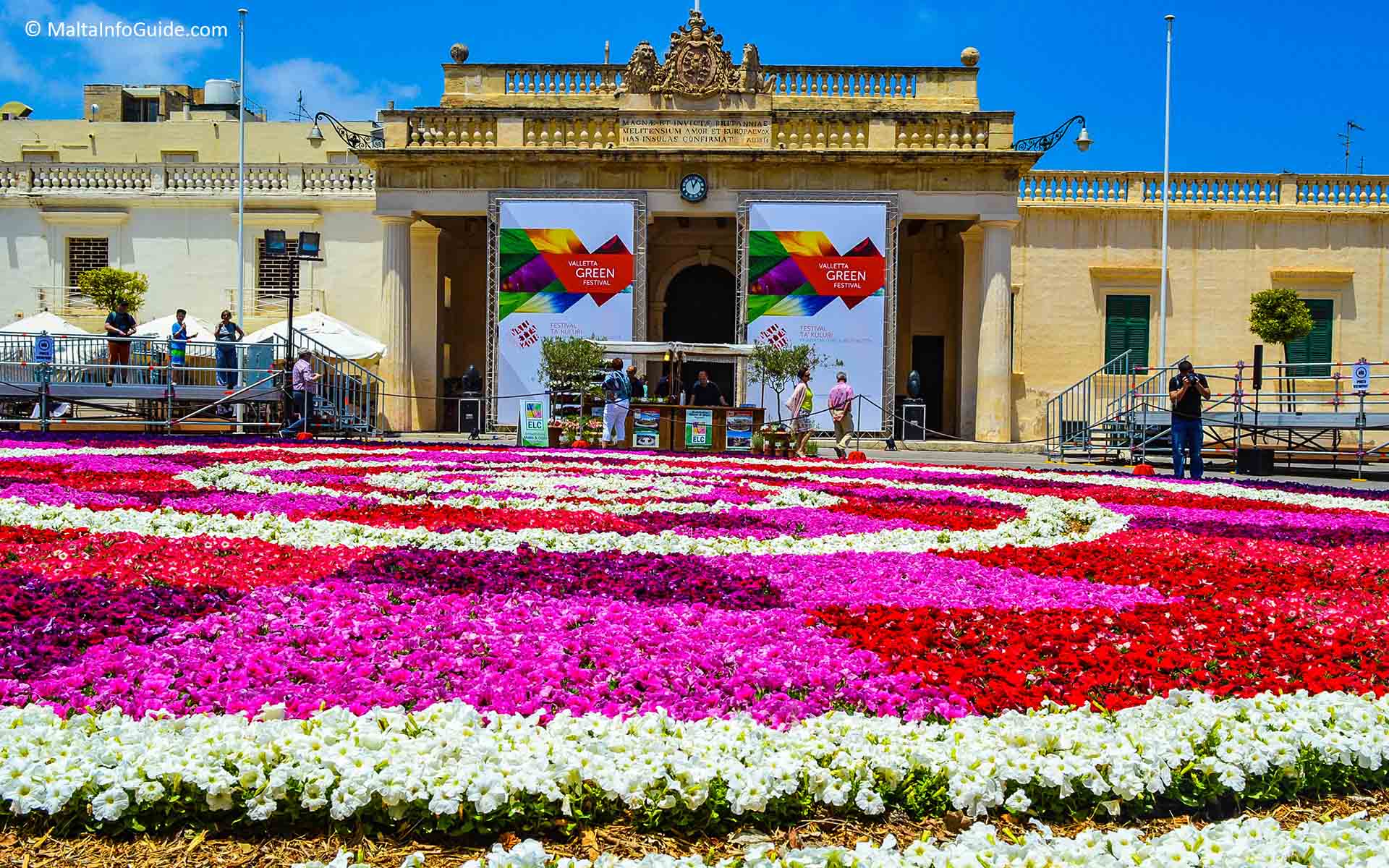 The yearly Green Festival hosted at St. George's Square
want to rent a car in malta?
We have used Discover Cars every time we rented a car. We highly recommend them due to their good service and good prices.
Get The Best Rates On Your Car Rental Now!
need to book a hotel for your malta visit?
Using Booking.com, enter your travel dates and number of occupants then rates will be available for hotels and apartments during your visit to Malta 
Book Your Hotel In Malta on Booking.com for the Best Rates!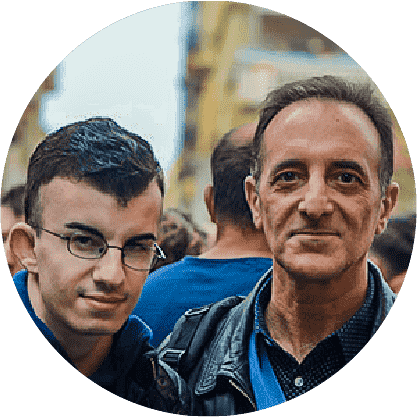 By Albert and Benjamin Magro