driving in malta
Getting Yourself Round The Island The Fun Way
Driving in Malta is dedicated to those persons coming for a holiday and intend on renting a car. It is important to learn some tips about driving. It is one of several ways of how to get around Malta.
As Malta is a small island, traffic is very heavy especially during rush hours which are usually early morning and late afternoon. One advantage Malta has that distances are short compared to other European countries. So driving in Malta should be enjoyed and will have ample time to do many activities.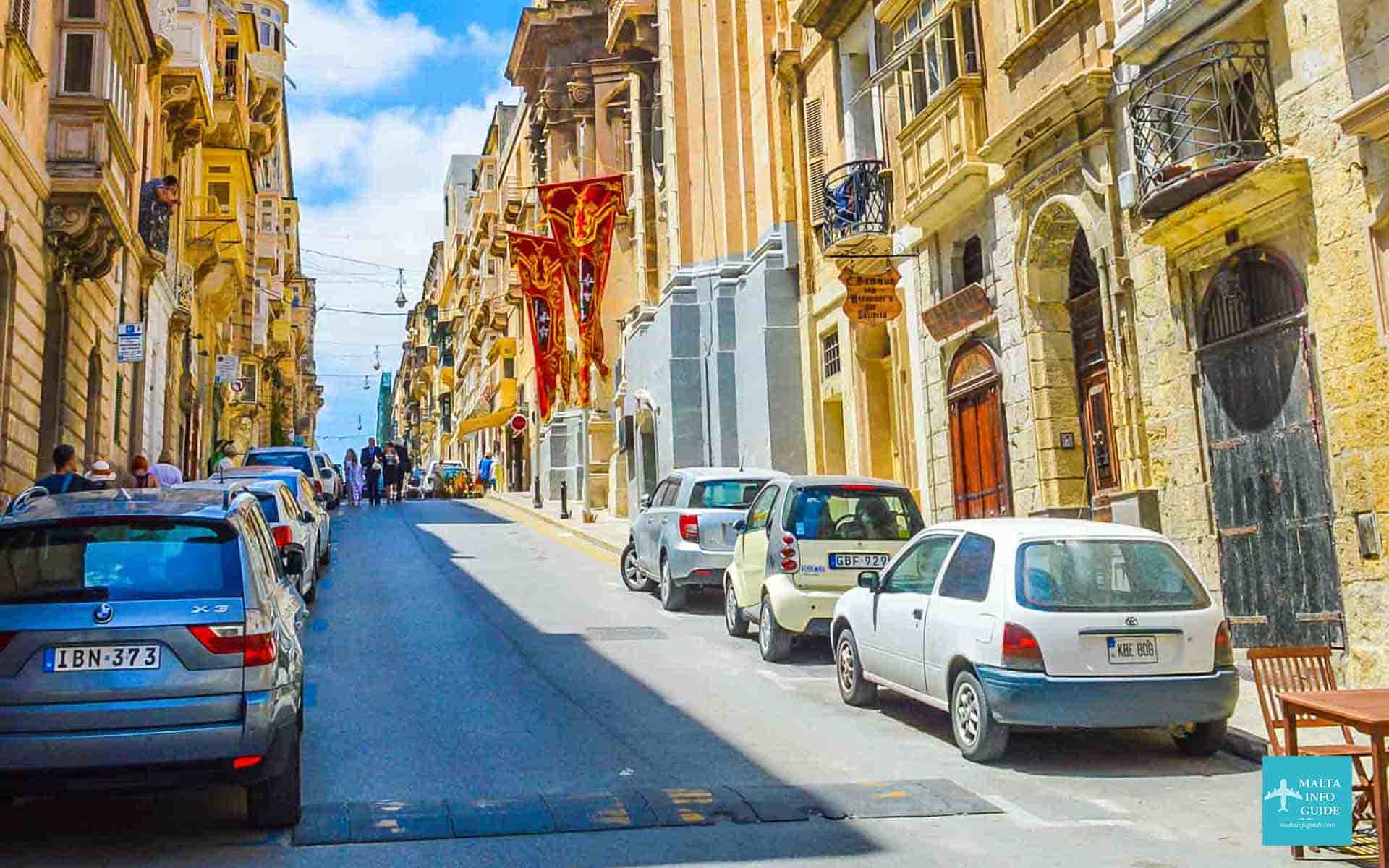 Disclaimer: On our website, you will find affiliate links from which we receive a small commission.
The quality of the road network has improved a lot during these last 25 years. In recent years EU funds have also been utilised to improve the main arterial road networks to a higher standard.

Malta Driving Rules
In the case of an emergency you must dial 112.
The minimum Malta driving age is eighteen (18) years old.
You must have a valid license to drive on the road. It must not be expired.
Your car must have insurance and a valid road license before it hits the road.
You must never drive a car that is not insured on you.
You must obey the signs on the road.
Never park on double yellow lines.
At roundabouts give way to traffic approaching from the right.
Never drink and drive. You must not drive with a breath alcohol level higher than 35 µg/100ml or a blood alcohol level of more than 80mg/100ml (meaning limit of 80mg of alcohol per 100ml of blood).
Using you mobile phone while driving is against the law.
All passengers in the car must be wearing a seatbelt.
Do not excess the speed limit.
malta Speed Limits

In built-up areas the speed limit is of 50 Km/h or 31 mph.
On the main roads it is between 60km/h to 80km/h (37 mph to 50mph)
what parking spots can i park in

White Parking Spots: General parking for the public (available all over the islands)
Yellow Paint: Strictly no parking - They are generally double yellow lines. You find these where there are garages and near the ends of the streets
Green parking Bays: For residents and are available 24 hours (these apply to Valletta residents).
Blue parking bays are available from 08:00 to 18:00.
parking in valletta
For the green and blue parking bays, you will recieve a fine if you park on them due to the fact that they are for limited people only. They are controlled by the Valletta Control Vehicular Access System (CVA).
The Control Vehicular Access system (CVA), used in Valletta, makes use of dedicated cameras that are installed at various points around Valletta to monitor the cars that are coming in and out. According to the time parked in Valletta the car driver pays a small fee depending on the number of hours parked.
Monday to Friday (08:00 to 18:00)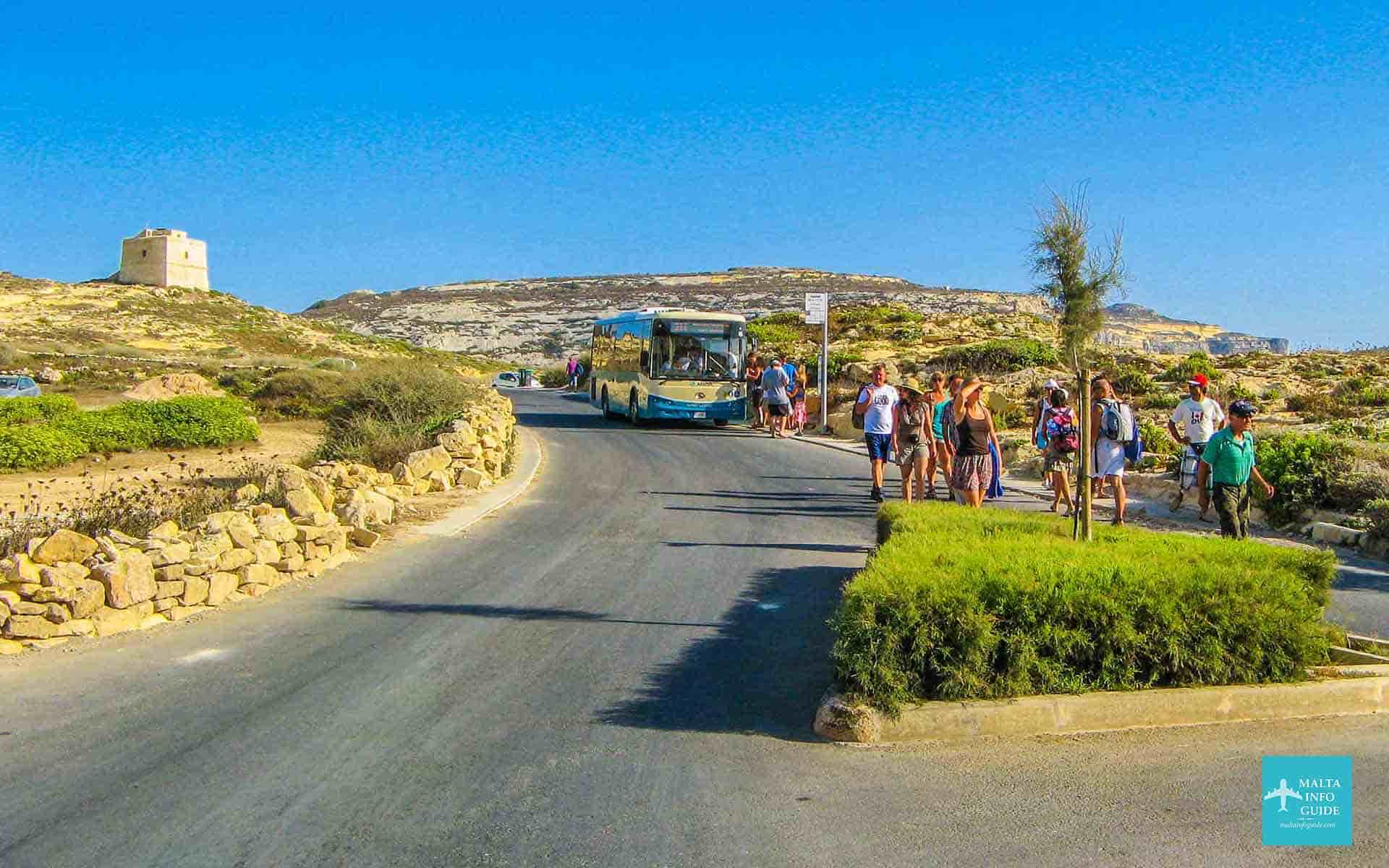 What Do We Think About Driving In Malta
Should you consider this type of transport
Driving can sometimes be very nerve racking due to the amount of traffic there is. Apart from that parking has now become more difficult than ever. But still, driving is what we do everyday and we go everywhere with our vehicle.

Being that Malta is very small, distances are short and you find lots of cars on the road, I would still recommend renting a car if your intentions are to visit many places that are difficult to reach by public transport or if you want to visit as much of Malta as possible in a short period of time.
we recommend and use discover cars

When we rent a car, we always use Discover Cars. They offer exceptionally low prices and offer a variety of vehicles for rent. For a small amount of €7 per day you can opt for a full coverage insurance. Book Now
Facts You Should Know About Driving In Malta

Here in Malta you will not find any motorways or highways. Main roads are the highways of Malta. They are dual carriageway (2 lanes on either side).
Toll roads do not exist anywhere on the island.
In high traffic jams you will find wardens directing traffic (dark green uniforms).
Malta drives on the left hand-side of the road as in the United Kingdom and other few countries. Do overtake from the right side. Here in Malta we use right-hand drive cars and we drive on the left hand side of the road. You will have to get used to it unless you are from the UK.
You can recognise rental cars by seeing their number plate as they will have a K or a Z or they will have an the company emblem on the car.
There is a penalty point system with a maximum of 12 point. When reached your license will be suspended.
Traffic wardens can be found in many areas,  they are very vigilant for minor infringement like parking on yellow lines, over speeding, use of mobile phones while driving. The fine for this infringement is hefty.
It is illegal to use a hand held or a hands free mobile phone devices whilst driving.
Parking in some of the main towns and cities can be limited, so it is advisable to use the park and ride services.
Getting around Malta is not difficult as there are many road signs to help you navigate your way around the islands. You have to be careful and follow the traffic until you get familiar. At the same time we have tried to give you basic details as we believe that life is precious.
During your holiday, you will have plenty of locations you will want to visit hence a car is more adequate to take you from one place to another.
You will be able to visit locations in Malta not reachable by public transport.
Even though public transport is cheap and relevant to visit 
Using a car will save you a lot of time when travelling, unless you are stuck in traffic.
Distances are very short so driving from one place to another shouldn't take you long.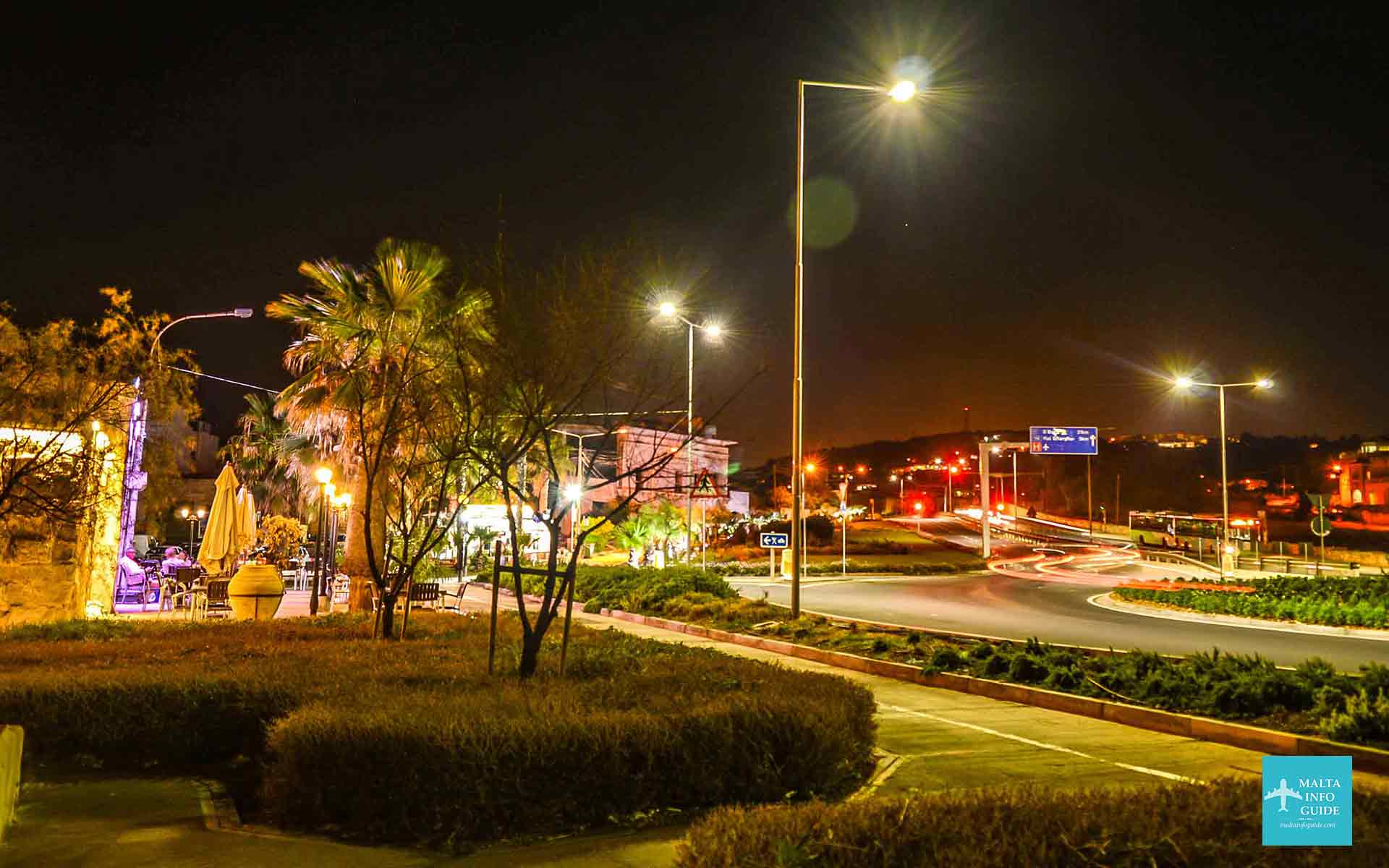 Tips For Safe Driving Around Malta
Getting lost
It is very easy to get lost here, even more if you do not know our island. If you get lost don't panic just find a safe spot where you can park and re-calibrate where you are. Do not cause chaos and stop in the middle of the road if you are driving and suddenly end up off course.
Make sure you carry with you a map, or download Google Maps on your mobile phone.
There are many road signs that are user-friendly and these will help you get around the island.
maltese drivers
Most of the drivers in Malta are Maltese. This increases on a daily basis where the majority of the population (over 18 years) have a vehicle.
Unfortunately you find many Maltese who drive recklessly, so be on the lookout.
Indicators are something that many Maltese don't use, but they must be used so use them.
Malta has many roundabouts so be on the lookout as many drivers don't give way and also use indicators to advise drivers where you are going.
petrol stations in malta
Even though we are small, you find lots of petrol stations (in fact too many). They are all available 24/7 where during the day you find attendants who will fill up your tank.
traffic
With the insane amount of cars increasing daily on the Maltese roads, traffic has come one of Malta's biggest challenges. Today rush hours do not really exist any more as traffic technically starts from around 06:00 till around 20:00. There will be gaps between those times where the traffic will die down.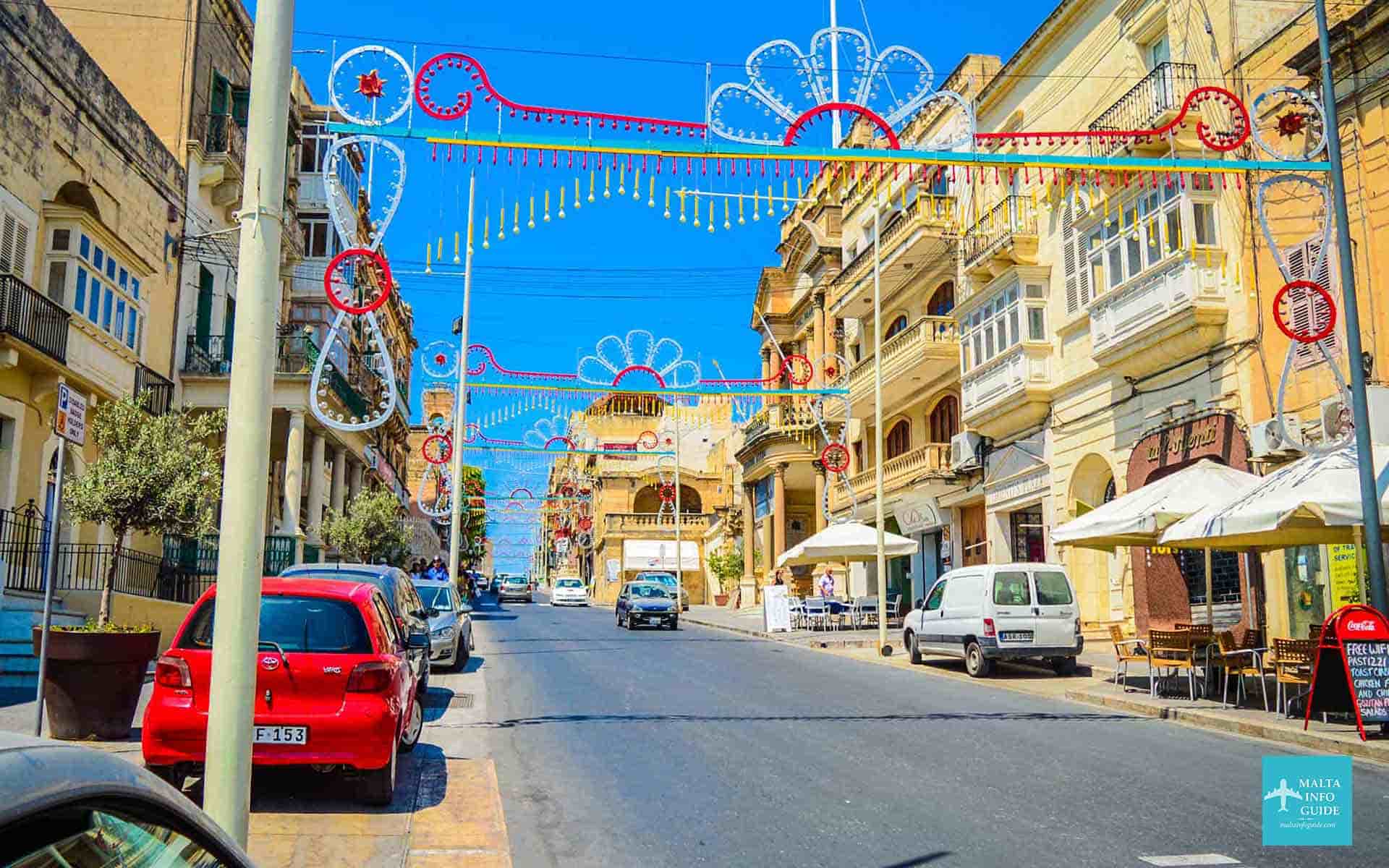 parking in malta
With so many cars, parking has also become a challenge. But if you have patience you will definitely find.

Speed Cameras in malta

Around the island you will find various speed cameras with different speed limits. Watch out for signs which will warn you about them.

what is it like driving around malta?
Many people drive from Malta to Gozo on a daily basis. In this video, a local person drives from Valletta to Gozo. This video will give you a very good indication of the Maltese drivers and also of the type of roads on the island.
Video is by Marko Ignjatovic
Other Modes of Transport Apart From Driving
If driving in Malta is not very essential for you, there are other ways how to travel around in island.
1. Public Transport: The only public transport system in Malta is the bus. The public transport is fairly easy to use.
2. Hop-On-Hop-Off: This service is very adequate if you want to go round the island and visit Malta's and Gozo's main sights.
Sightseeing North Blue: This is one of the routes that goes to the North and central area of the island.

Sightseeing South Red: This route goes from the central part of Malta to the south.
Tour by Night: This route gives you an opportunity to see Malta during the night. This tour only goes to the central and most touristic part of the island.
Gozo Island Tours: This route goes round is island of Gozo.
want to rent a car in malta?
We have used Discover Cars every time we rented a car. We highly recommend them due to their good service and good prices.
Get The Best Rates On Your Car Rental Now!
need to book a hotel for your malta visit?
Using Booking.com, enter your travel dates and number of occupants then rates will be available for hotels and apartments during your visit to Malta 
Book Your Hotel In Malta on Booking.com for the Best Rates!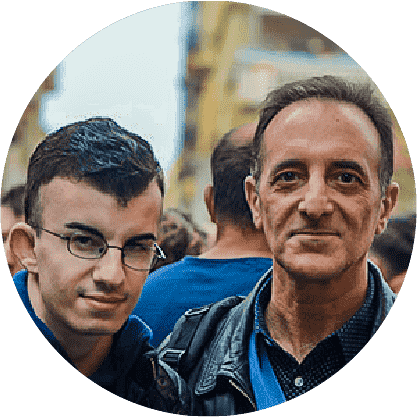 By Albert and Benjamin Magro