Malta Public Transport
the cheapest way of travelling here
The Malta public transport is a very well organised system for both the islands of Malta and Gozo that runs on fixed routes.
There are bus departures and arrivals to all the villages and towns. Most buses converge to a central Valletta terminus bring the main hub from where you can change to any bus going to other locations.
All main historical locations and beaches have their connections too, making it easy for everyone to reach them.
As from Saturday 1st October 2022, the Malta Public Transport will be free for all people residing in Malta, with the exception of having a Tallinja card. The Tallinja card will be used to scan on the bus once boarding. No card top up will be needed.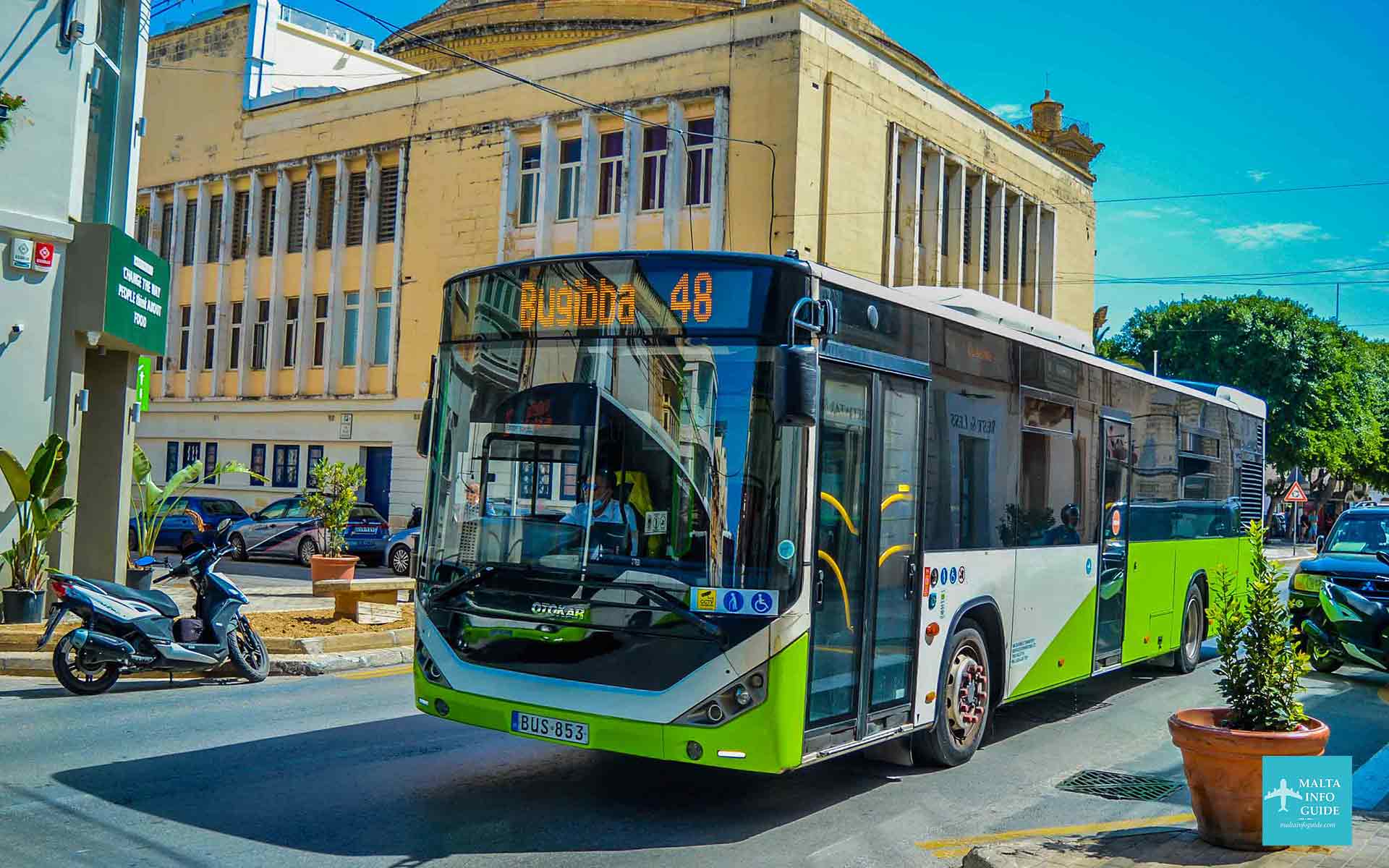 Malta Public Transport Bus
Disclaimer: On our website you will find affiliate links from which we make a small commission.
is our public Transport worth using?

The Malta public transport is relatively efficient but it is not unusual that buses delay from arriving at bus stops due to traffic. There are times when they do not come at all.
We have used the public transport a lot where we had our good and bad times. But overall it was quite good.
are bus tickets in malta expensive?
Bus tickets are not that much expensive much cheaper than those in other European countries.
tallinja cards/tickets
The bus Tallinja cards are convenient and economical to use which you can buy for a fixed time frame purposely thought for tourists and locals. A weekly card gets you everywhere you want to go.

tallinja application
You can download the public transport in Malta tallinja app (Android / Apple) which gives you the following features:
You can see which of the buses are on each bus stop so you can determine at what time a particular bus will arrive on a bus stop from where you which to catch it. This will help you plan your journey and do not stay too much on the bus stop.
Places of interest are marked on the map.
You can save your favourite bus stops for quick reference.
You can top up your balance of the card directly from this application.
Check your remaining balance.
Service updates with latest changes to routes etc.
Log into your tallinja account to see your transaction history.
You can go into the journey planner and check how long it will take you to arrive from one location to another.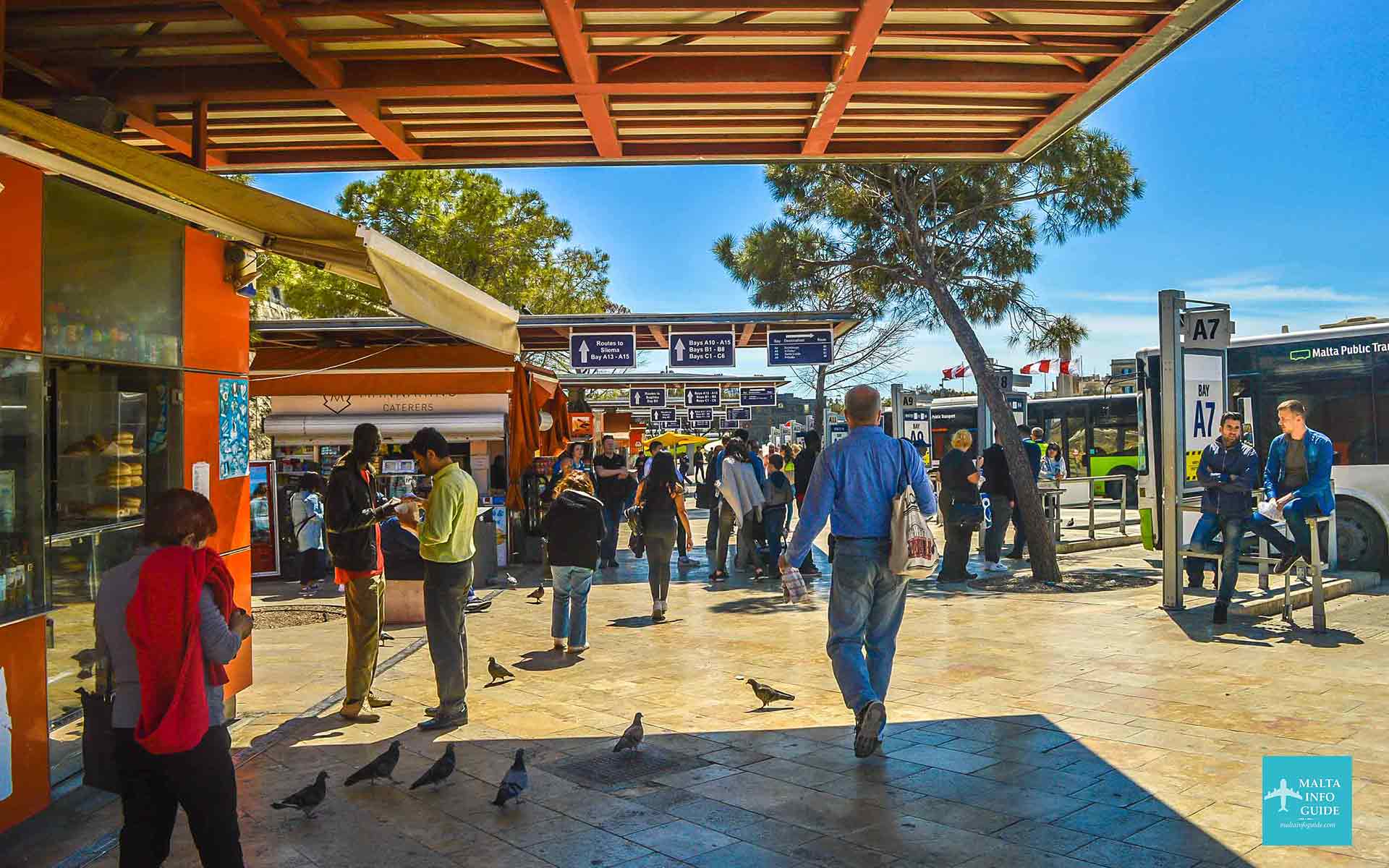 Valletta Bus Terminus
getting to your accommodation by bus
We have created an easy guide to help you get to your hotel easy from Malta International Airport.
If you will be staying in populated areas where there are many tourist accommodations like Valletta, Floriana, St Julian's, Paceville, St. George's Bay, Sliema, Gzira, Swieqi, Qawra, Bugibba, St. Paul's Bay and Mellieha, there are so many buses passing from these locations that you might be happy enough to use the public transport.
You can go to your accommodation from and to Malta International Airport with a public transport bus. There are special routes that pass in front or very close to hotels. You can view them here.
malta bus terminus
There are various bus terminus around the islands:

special occasions
The only two times that the buses do not work is on Christmas Day and New Year's Day between 12:00 to 15:00. This has been done in order to give the workers in this sector to meet with their families for lunch.

For special occasions such as Joseph Calleja Concert, Isle of MTV, Tomorrowland, Notte Biance for which there are additional routes to accommodate people in late hours.
The day bus schedules start from as early as 05:30 till between 21:30 and 23:00 depending on the locality.
There is a night service which operates from 23:00 to 05:30 on limited routes. To see all night routes click here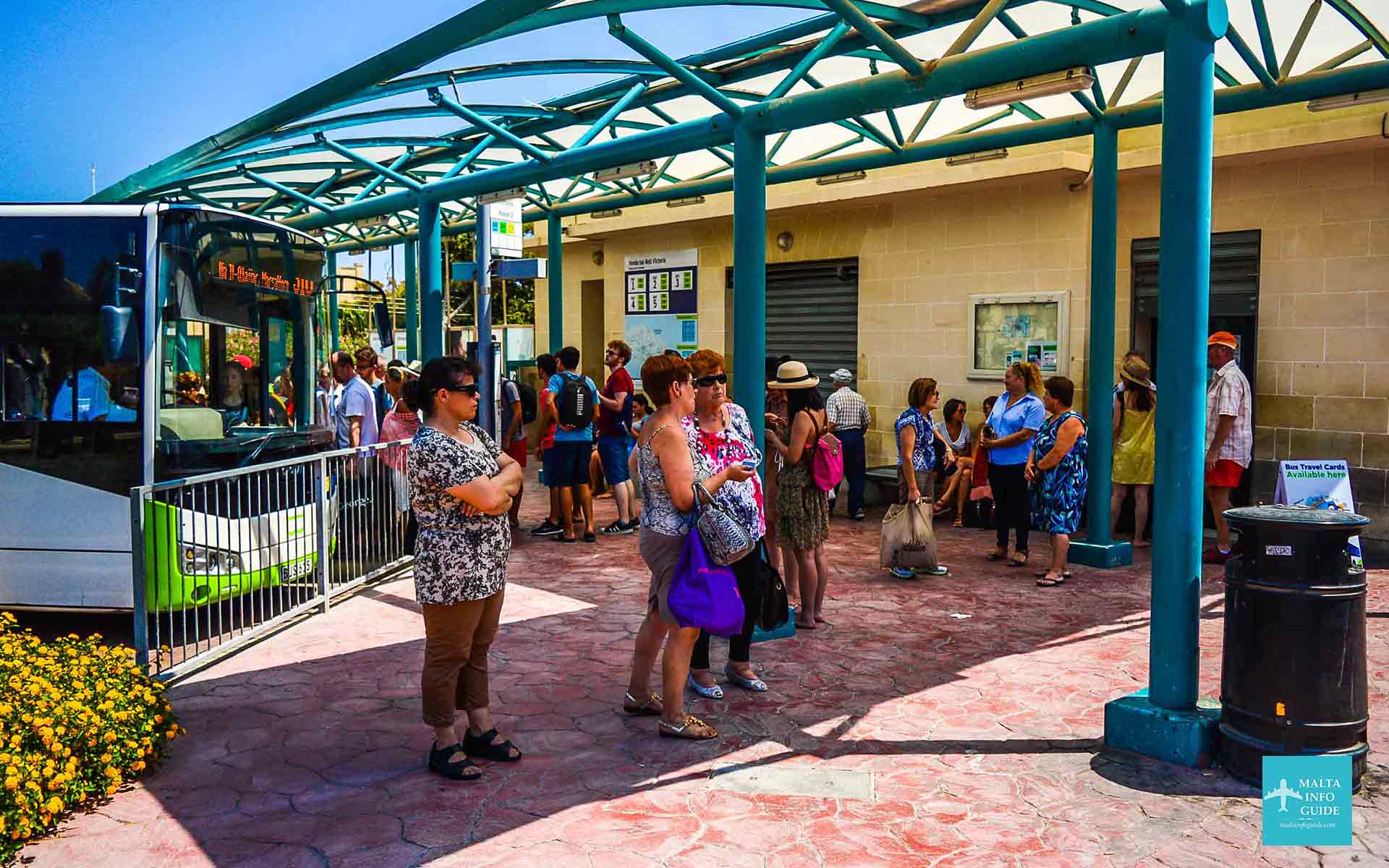 Gozo Bus Terminus
Malta Public Transport Disadvantages

There are peak times both in the morning and afternoon that due to lots of people going to work and school, buses will be full and roads will be congested and cause delays in the public transport. 
Most bus routes end at 23:00 although there are a few night routes but with these you have to plan a lot and you will be limited where to go, although you can always use a taxi.
There are certain places and accommodation that is hard to reach by public transport.
If your are staying at the Radisson Blu Resort & Spa Golden Bay or Ramla Bay resort, where it is inhabited then you will require to rent a car if you want to be free or arrive at your accommodation late at night since the last bus is at 21:00.
Practical Suggestions from us locals

It is best if you come over for your holiday and for a day or two you get the feel of the situation around you.

Hop-On Hop-Off Sightseeing Tours

You can also catch the hop-on hop-off and get the feel of the islands, road, habited areas, rural and historical locations. We suggest you stay on the bus for the complete trip which takes around 3 hours depending on the time of the day due to traffic from Monday to Friday. During the weekends it is less busy but Saturday mornings, traffic is more dense in a central areas.
This will give you a good feel if you wish to rent a car. You must always think that by public transport trips are much longer and substantial time is lost, depending on how many things you wish to see and do during your holiday. Though the sightseeing buses takes you to all major important attractions to see.
Visiting Mdina

If you are visiting Mdina you will not need to use a car since driving inside the city is only limited to residents and parking is difficult around the area therefore we recommend you use public transport.

Visiting Valletta

If you are visiting Valletta you can drive through part of the roads in the city as there are several roads which are pedestrian, but parking is practically impossible since there is a lot of residential parking slots, many government departments, offices and shops which absorb the few parking spaces left in early morning. Outside Valletta bastions you find the terminus were all towns and village buses converge.

Driving in Malta

Regarding driving in Malta there are various opinions from different people depending on everyone's character. Some say that the Maltese are crazy on the roads, others say that they drive regularly and have never had any problems although they admit that some of the driving is a bit strange but speeds are quite low and if you take care there shouldn't be anything to worry.

want to rent a car in malta?
We have used Discover Cars every time we rented a car. We highly recommend them due to their good service and good prices.
need to book a hotel for your malta visit?
Using Booking.com, enter your travel dates and number of occupants then rates will be available for hotels and apartment during your visit in Malta 
See Malta Hotels on Booking.com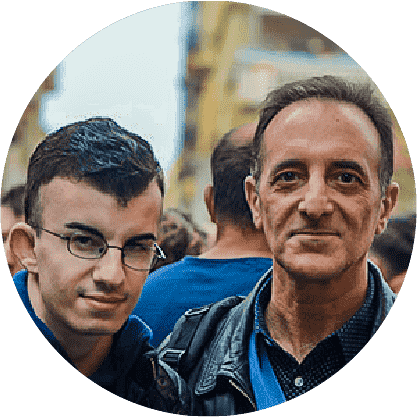 By Albert and Benjamin Magro