discover Car Hire Malta
Book You Car With Us!
If you are visiting the island of Malta and thinking of renting a car, here is a guide of what to expect when renting. By using Discover Car Hire Malta you will get the best car with the best price. 
Disclaimer: We have affiliate links on this website where we receive a small commission at no extra cost to you.

To facilitate your car hire experience is successful we have organized an index from where you can choose any topic about car hire Malta. For further reading on driving in Malta on other pages on this site where you find links.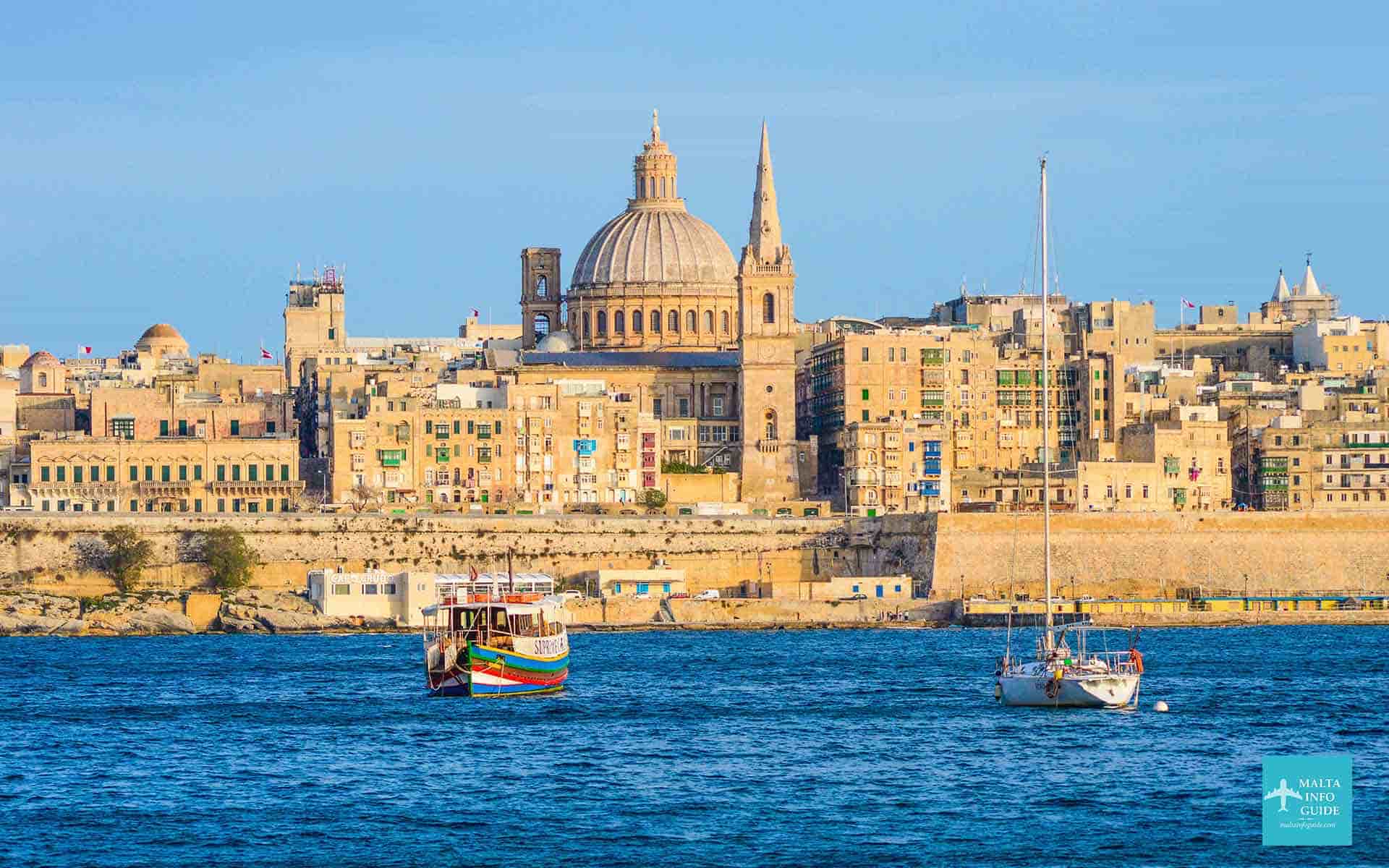 Capital City Valletta From Sliema
discover car hire malta index
We provide basic information to help you understand the basics of car hire Malta.

what car we recommend you hire

We recommend you get a 5 door hatchback that can seat a maximum of 5 people to have enough space. If you will be more than 5 people, then rent a van or two hatchbacks.
Since we drive a lot on the island, we have used both manual and automatic. With the amount of traffic in Malta, we recommend you get an automatic as it will be easier to drive.
You will not be driving at high speeds (Max 80 km/h or 50 mph) so you will not need a car with lots of power, but also do not rent a car that lacks power.
We drive petrol cars but renting a diesel will be cheaper since the fuel is much cheaper than unleaded.
Definitely get a car that has air conditioning especially during the summer months as you will not bare the heat in the car.
Check the reviews of the car before renting it.
Save Up To 70% Off
Secure Payments Guaranteed
Free cancellation on your booking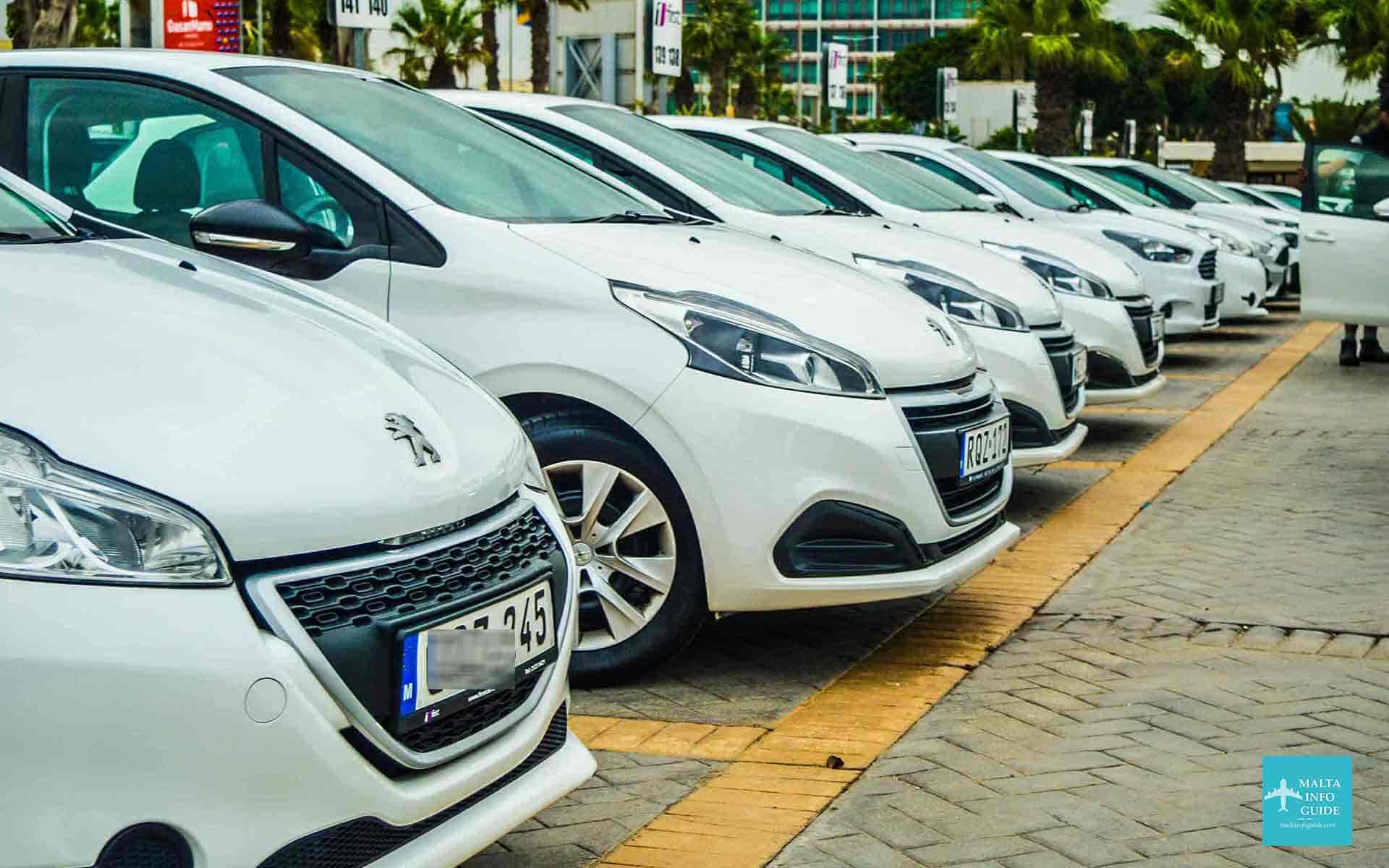 Airport Rental Car Park
things to know before renting

You have to dedicate time to look into specific details to ensure you rent the best car that suits your needs. You have to ask yourself some questions:

Your budget for the rental car. Don't forget that you must pay an excess when renting a car. That varies from car to car.
You should take the insurance coverage to be extra safe.
As mentioned before, an excess amount of money will be frozen on your card in case of any theft or damages. They will be unfrozen after returning the car.
Be sure to know where you will be picking up and returning the car.
Check the fuel policy to avoid any charges.
How many people you will be and number of luggage and their size?
How many people will be driving the car?
Do you need any extras such as a baby seat, roof rack, satellite navigation?
All extras must be booked while booking the car so that they can be reserved.
What Is Included With Your Car Rental

The following are the conditions that are automatically included 'as free' with your rental car daily charge. On the website they are called as free. They are always the same for any car you will be renting for Malta and Gozo.
Theft Protection - Due to theft the driver's liability (responsibility) will be deducted from the excess.
Third Party Liability - Contributes to a coverage in the eventuality of an accident causing body injury or material goods to someone else not being the lease holder of the car and passengers 
Free Cancellation - To cancel your booking you must go into 'My Booking' section then cancel your booking.
Unlimited Mileage - There is no restriction on how many kilometres or miles you can travel.
Modifications - You can modify your reservation until a few hours before you collect the car without being charged any other fee.
Collision Damage Waiver - Is coverage that limits the driver's liability to the amount of the deductible/excess in case of car damage.
Airport Surcharge - An additional charge is charged by Malta International Airport for the collection and returning the car at the airport.
Road Tax - The local government tax that is paid yearly for the use of public roads.
VAT (Value Added Tax) - The Value added tax is the local government tax charged on all transactions.
Roadside Assistance - Assistance will be provided if your rental car breaks down.
Discover Car Hire Malta Policies
Insurance / Break-down Cover

When renting a car you have the basic insurance included already in the initial cost.
The Basic Insurance usually covers the following:

Collision damage waiver
Theft protection
Third party liability
Be sure to check what basic insurance is covered as it changed from car to car.
For the full cover it is an additional cost. We highly recommend that you take the extra insurance as it is very cheap. It is better you pay a bit extra and be extra safe.

The additional insurance will also include the basic insurance inclusions. They are as follows:

Deductible/excess charge for damage or theft
Repair costs, including windows, mirrors, wheels
Breakdown/taxi expenses
Lost keys or lockout fees
Administrative charges
The full coverage is valid from when you pick up the car until the last day and time stipulated in your contract, not least until you return the car to the rental depot.
Be sure to check and read carefully the information we provide and on the website discovercars.com as many times as necessary until you are sure you have understand all details.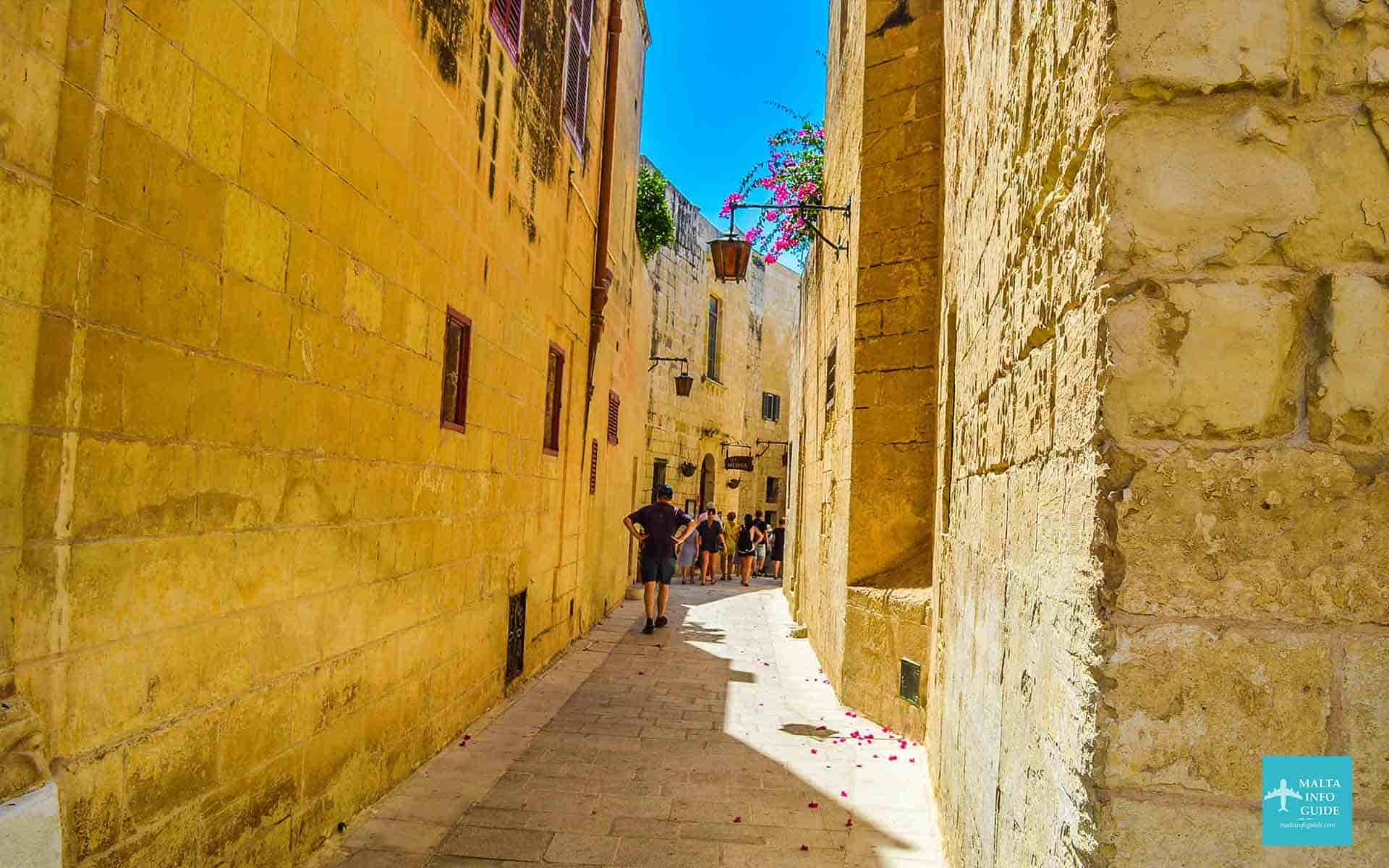 The narrow streets of Mdina
Fuel Policy For Rental Cars

Each company has a different fuel policy but at the same time they are similar. When you choose your preferred car always read the details pertaining to the rental company regarding that particular car.
If you rent a car 'Full to Empty' or 'Half to Empty' you must pay for the fuel before taking the car. When you return the car you will not be refunded if you have extra fuel left.
If you do not obey the policy you will be required to pay a fee.
Full to Full means that when you collect the car the tank will be full so when you return it, the tank must be full.
Same to Same means you must return the car with the fuel tank at the same level as it has been given to you.
Full to Empty means you will get the car full of fuel and you will return it as empty as possible.
Half to Empty means that the car will be half full of fuel and thta you must return it as empty as possible.
You can find all the local petrol stations here.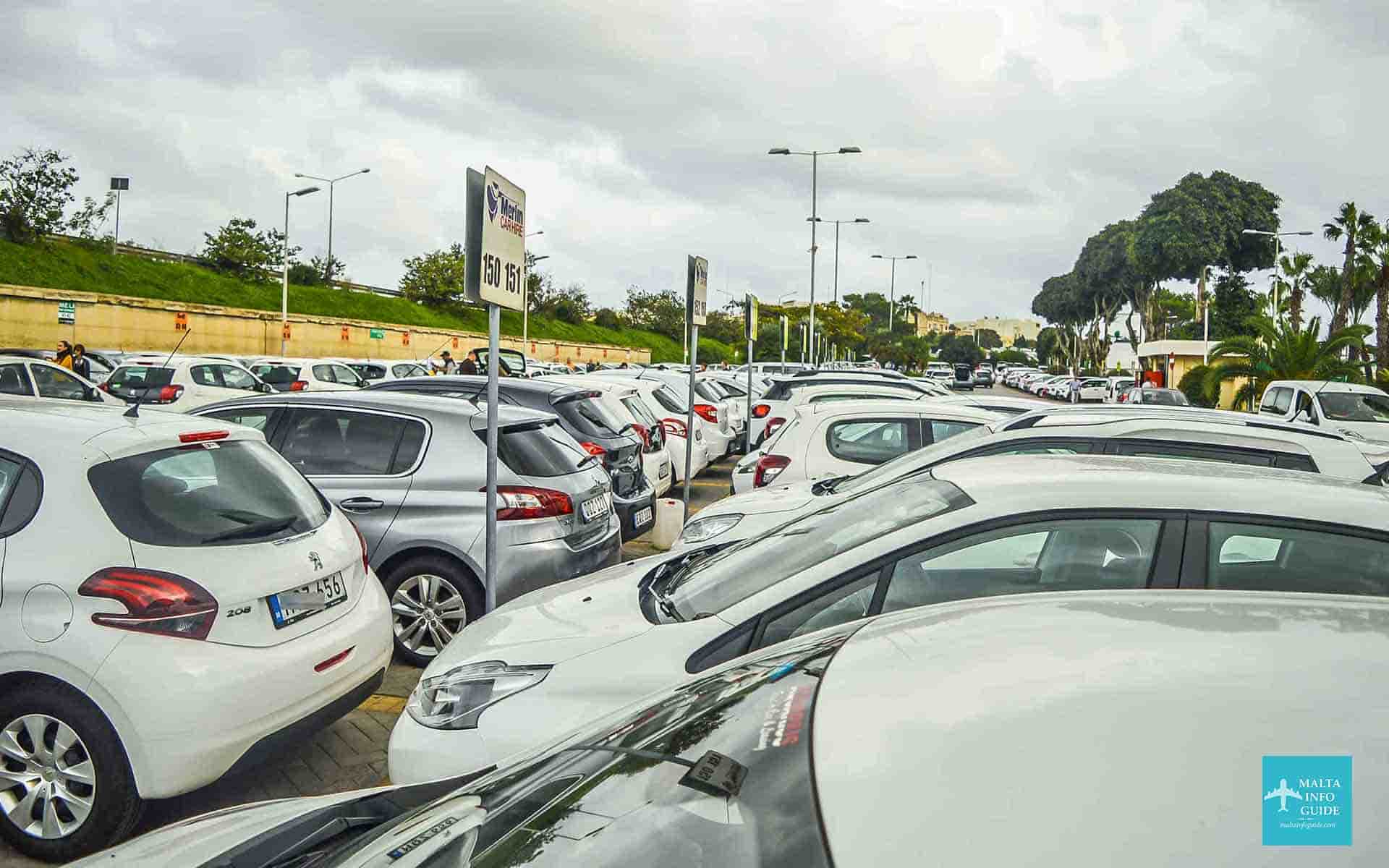 Selection of Cars Parked At The Airport For Rental
Form Of Payment – Credit Cards

You will book your rented car by credit card as it is the safest, quickest and most secure way of paying.
Payments by cheque or cash are not accepted not even when you visit them at their offices either at airports or around the island.
The most important is that the credit card has to be in the driver's name who will be driving the car.
The name and surname on the credit card, your identity card and passport should be the same and valid up until at least the end of the holiday.
Depending on the car you have booked, you will have an amount of money on your credit card sealed due to damages. This amount can be seen in the rental conditions of the car.

You can make your payments with VISA, Revolut Card (VISA), Master Card, Amex, Maestro or through your PayPal account.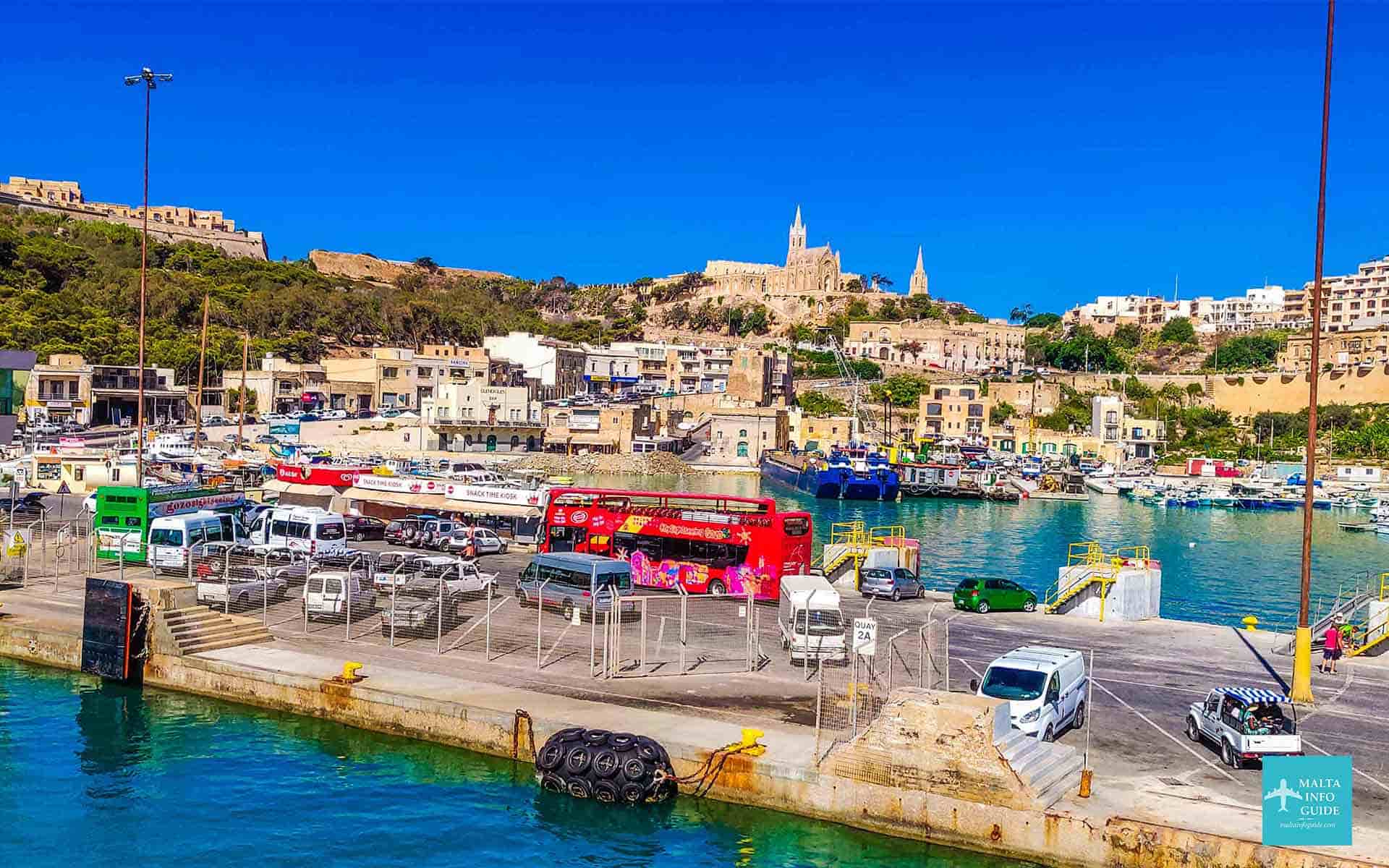 Mgarr Gozo
Driving In Malta And Google 3D Map

We already have a page about driving in Malta. As already suggested if you decide to drive locally do read this page and get familiar with the local conditions.
Visit Google Map where all important areas and roads have been mapped in 3D and you will get a good idea of the roads especially if you will be arriving in the evening so you will feel confident on the roads.
From Google Maps you can see Malta's live traffic updates, where it indicates the intensity of traffic with colours. Green free flowing, Yellow mild traffic and Red being the most congested.
You can rent a satellite navigation device through the booking car rental website. When we had rented one, it was quite tricky to use and we ended up using Google Maps which was easier.

why should you book your car here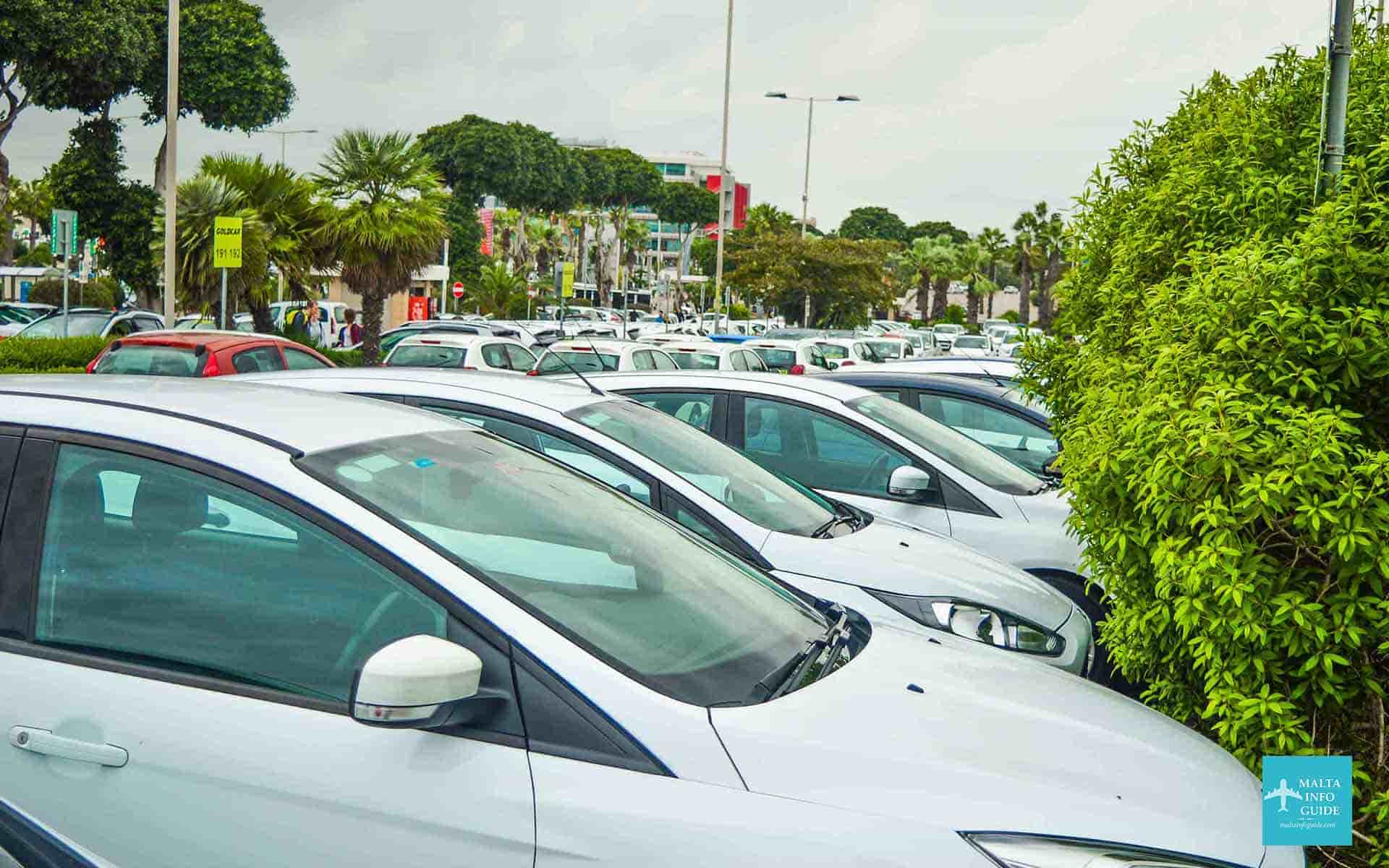 Car Pickup At Malta Airport
You will save around 70% as while you do your search, it will give you the best prices from several companies.
Booking your car from home is cheaper and more comfortable.
You will have time to read the various policies to ensure you do not miss anything.
When you arrive in Malta, you will only need to pick up your key and get on with your holiday.
It is a great convenience to use a comparative site as for you to gain the best booking possible.

Save Up To 70% Off
Secure Payments Guaranteed
Free cancellation on your booking
want to rent a car in malta?
We have used Discover Cars every time we rented a car. We highly recommend them due to their good service and good prices.
Get The Best Rates On Your Car Rental Now!
need to book a hotel for your malta visit?
Using Booking.com, enter your travel dates and number of occupants then rates will be available for hotels and apartments during your visit to Malta 
Book Your Hotel In Malta on Booking.com for the Best Rates!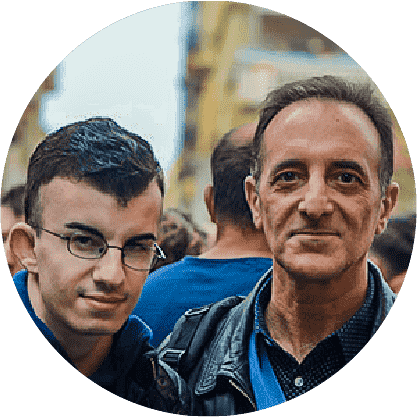 By Albert and Benjamin Magro