currency in malta
What Is The Currency Used In Malta?
Last Updated: 14th February 2022

The currency in Malta is Euro and was adopted as the official currency since 1st January 2008. Euro is the only currency used in Malta.
Euro Coins and Paper Money Used

We have seven banknotes which are €5 | €10 | €20 | €50 | €100 | €200 | €500 and eight coins which are 1c | 2c | 5c | 10c | 20c | 50c | €1 | €2.
There are different sizes for both coins and banknotes. They vary according to value.
The Maltese banknotes have the same design as all the other countries using them. On one of the sides of the coins there is the value and on the other side there is an emblem of that particular country. For Malta you will find , the temples and the eight pointed cross.
The most commonly used banknotes in Malta are the €5, €10, €20 and €50. All the coins are used very frequently.
The Institution of the European Union uses the Euro (€) (code EUR) as its official currency.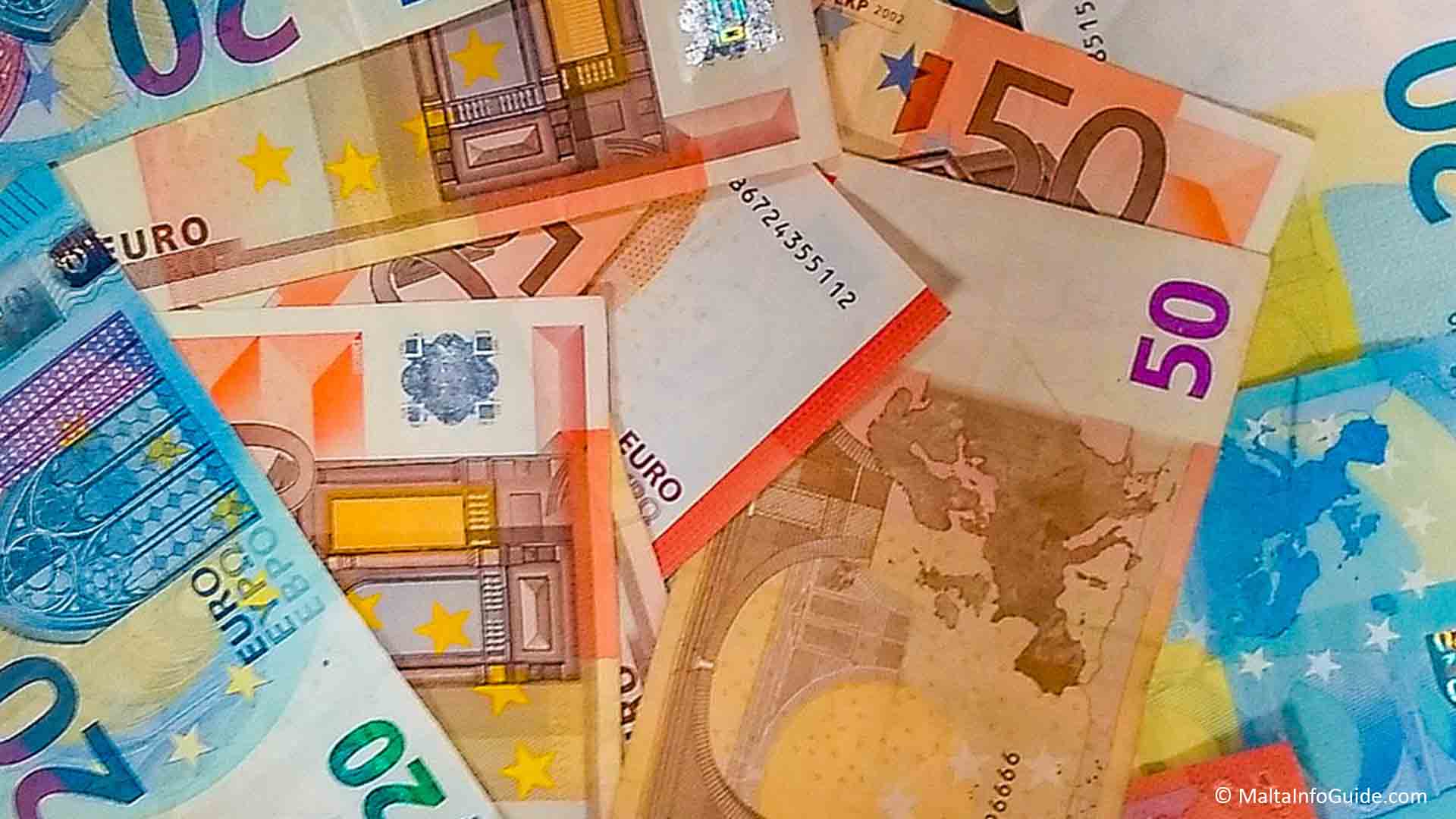 European Counties Using Euro Currency
There are 28 countries in the European Union. Until now nineteen countries of the European Union's Member States share the single currency to form the Euro area.
They are 19 countries forming the Eurozone members out of the 28 European Union members namely: Austria, Belgium, Cyprus, Estonia, Finland, France, Germany, Greece, Ireland, Italy, Latvia, Lithuania, Luxembourg, Malta, The Netherlands, Portugal, Slovakia, Slovenia and Spain.
Why Having A Single Currency Is Good
Sharing a single currency makes travelling for everyone much easier.
Increases efficiency to the single currency market.
The removal of additional expenses for currency exchange rates.
Improves international trade knowing that it is of a stable and known currency.
It helps to generate a very good economy and political sense.
A single currency helps people to think on the same lines when comparing product prices between countries.
A single currency between the Euro members, strengthens the European Union monetary policy within the financial world.
Finally the Euro helps the citizens of all countries to feel part of a large community.
Euro Money Convertor to Other Currencies
Here is a widget to help you change your conversions to Euro.
How do I use the currency convertor?
First choose your currency by selecting the drop down menu under "I have:" and choose your currency of choice (by default the USD currency is selected)
Enter the amount you want to convert
The amount of euros will then be converted automatically
Standard Conversion rates from Euro to other currencies. The rates change very frequently so the following are an average.
currency in malta exchange
Malta currency to USD: €1 = $1.11
Euro to British pounds: €1 = £0.90
Euro to Australian dollars: €1 = $1.67
Euro to Japanese Yen: €1 = ¥119.58
Euro to Russian Ruble: €1 = ₽78.23
Malta currency to BDT: €1 = 

৳

94.09
Maltese Lira - Malta Currency Before Euro
During 1972 a decimal system was introduced replacing the British currency that had been used since 1825 since Malta was under the British until 21st September 1964. It was the pound which had 20 shillings, and each shilling had 12 pence each.
The currency was the Lira and abbreviated to LM, although the traditional £ sign was often used locally.
During the LM currency we had 4 banknotes and 7 coins.
The decimal system had 100 cents and each cent has 10 mils each. This currency was used until 31st December 2007.
Maltese Lira currency conversion to Euro – 0.4293
Other Payments Accepted in Malta
Nowadays most establishments, hotels and shops now accept cards. The type of cards accepted in Malta are:
VISA credit and debit cards
American Express credit cards
Diner's Club credit cards
Maestro debit cards
Mastercard credit cards
Here in Malta you can withdraw money from all the ATM's. The banks in Malta are HSBC, BOV, BNF, APS, Lombard Bank. Click here to find more information about the banks.
The Malta Currency Museum
At the museum you will see a variety of coins that Malta used through the times. The museum is located in Valletta just beside the Central Bank of Malta. If you re a coin enthusiast you will enjoy this museum.
For more information about the museum click here.
Although the islands are small, the adoption of the Malta currency has helped to increase and consolidate the Maltese business approach which has resulted in attracting many international companies to establish business here.
Currency in Malta Questions and Answers
What currency can I use in Malta?

Euro is the only currency that you can use to purchase anything while on the island.

What was the currency used in Malta before Euro?

Maltese Lira was used before Euro from 1972 untill 31st December 2007.

Can I change money when I arrive in Malta?

Yes you can change money at an Exchange bureaux at the airport on arrival on the island. They are open 24 hours a day, 7 days a week.

Since when has Malta been using Euro?

Malta started using Euro as its currency since 1st January 2008.

want to rent a car in malta?
We have used Discover Cars every time we rented a car. We highly recommend them due to their good service and good prices.
Get The Best Rates On Your Car Rental Now!
need to book a hotel for your malta visit?
Using Booking.com, enter your travel dates and number of occupants then rates will be available for hotels and apartments during your visit to Malta 
Book Your Hotel In Malta on Booking.com for the Best Rates!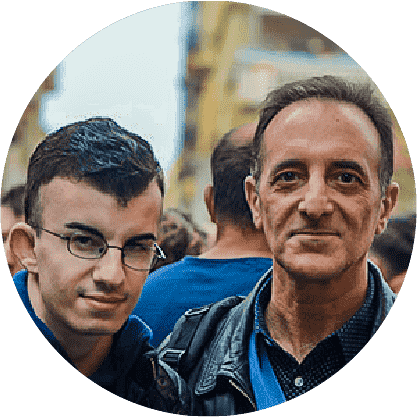 By Albert and Benjamin Magro