Where is Malta?
Ever Wondered Where Malta is Located?
Many Answers to Questions People Ask
Date Last Updated: 15th November 2019

Where is Malta located? This is a question asked by many as it is a known fact that Malta is still a relatively well kept secret!
It is our wish to provide you with the most informative and interesting features about this archipelago by way of introducing you to our country.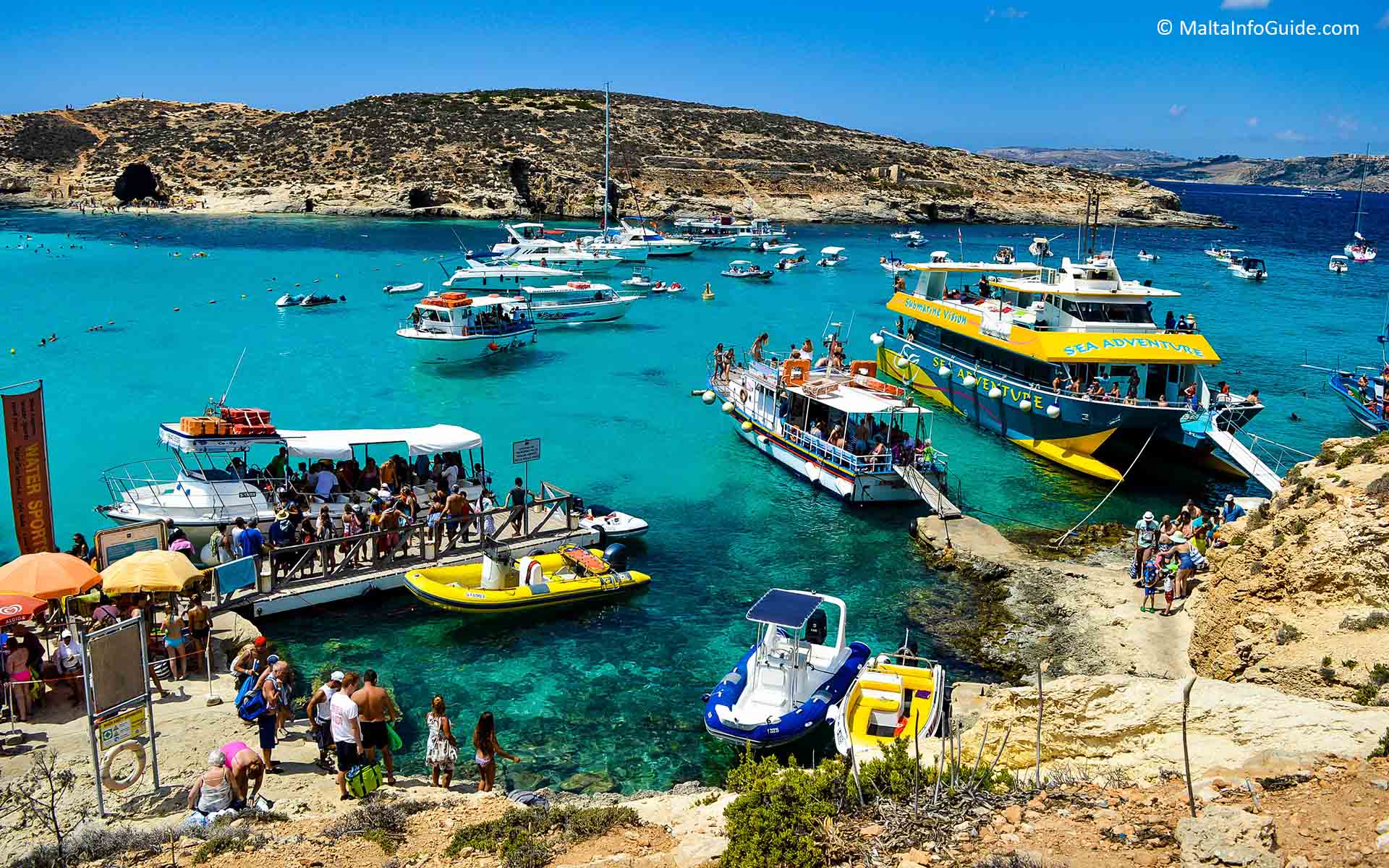 How can I find Malta on the world Map?
How can I find Malta on the world Map?
Our island is located in the center of the Mediterranean Sea and is the southernmost European country. We are halfway between Gibraltar and Alexandria and between Sicily and North Africa. The islands are closer to Europe than Africa. It is a member of the European Union.
Geographical Location with Coordinates:
Coordinates for Malta:
- Latitude: 35.917973
- Longitude: 14.409943
Coordinates for Gozo:
- Latitude: 36.044300
- Longitude: 14.251222
Dimensions of the Islands
Dimensions of the Islands
- The length of the whole archipelago is 45 kilometers (27 miles)
- The distance from the North West to South West is about 28 kilometers (17 miles)
- The width in an east-west direction is 14.5 kilometers (9 miles)
- Gozo is 14.5 kilometers (9 miles) long and Comino 2.5 kilometers (2 miles).
- The total shoreline for Malta is 196.8 kilometers (122 miles) and Gozo 56 kilometers (35 miles).
Surface Area of the Islands
Surface Area of the Islands
The total land area is 316 square kilometers.  It is one of Europe's smallest and most densely populated countries.
- Malta is the largest island of the archipelago with a total area of 245.7 square kilometers, barely visible on the Mediterranean map.
- Gozo covers 67.1 square kilometers with a resident population of approximately 31,000.
- Comino has an area of 2.8 square kilometers and is inhabited by one family made up of four members.
- St. Paul's Islands have an area of 0.101 square kilometers.
- Cominotto 0.1 square kilometers.
- Filfla 0.02 square kilometers.
- Fungus Rock in Gozo 0.007 square kilometers.

Distance from Neighboring Countries
Distance from Neighboring Countries
- 93 kilometers (57 miles) south of Sicily.
- 320 kilometers (198 miles) north of the Libyan coast.
- 290 kilometers (180 miles) north of Libya.
- Gibraltar in the far-western Mediterranean is 1,826 kilometers (1,134 miles) away.
- Port Said in Egypt is 1,510 kilometers (1,926 miles) to the east.
Names of Surrounding Islands
Names of Surrounding Islands
The archipelago is made up of seven islands. The largest three being Malta, Gozo (Għawdex) and Comino (Kemmuna) are inhabited by a population totaling 493,559 by the end of 2018 by NSO.
The uninhabited islands are:

- St. Paul's Islands,  Il-Gzejjer ta' San Pawl
- Cominotto, Comino
- Filfla, Wied Iż-Żurrieq
- Fungus Rock, Il-Ġebla tal-Ġeneral, Gozo
- Halfa Rock, Il-Ġebla tal-Ħalfa, Gozo
- Old Battery's Rock, Ġebla Ta' taħt il-Batterija, Comino
- Lantern Point Rock, Ġebla tal-Ponta Rqieqa, Comino
- Large Blue Lagoon Rock, Comino
- Small Blue Lagoon Rock, Comino
- Devil's End Rock, Ġebla tax-Xifer l-Infern, Delimara
- Ghallis Rocks, Maghtab
- Taċ-Ċawl Rock, Il-Ġebla taċ-Ċawla, Gozo

- Cheirolophus Rock, Ħaġra tas-Sajjetta, Żurrieq
- Barbaġanni Rock, Gozo
- Crocodile Rock and Bear Rocks, Il-Ġebla tal-Baqra u l-Gebla tal-Orsijiet, Gozo
- Qawra Point, Ras il-Qawra
- Comino Cliff Face Rock, Ta' Taħt il-Mazz Rock, Comino
- Xorb L-Għaġin Rock, It-Taqtiegħa
- Fessej Rock, Il-Ġebla tal-Fessej, Gozo
- Ghemieri Rocks, L-Iskolli tal-Għemieri, Comino
- Hnejja Rocks, Ġebel tal-Ħnejja, Gozo
- White Rock/Blue Islets, Ġebla tal-Għar Qawqla, Gozo
Credits:Topography and Flora of the Satellite islets around the Maltese Archipelago. The Central Mediterranean Naturalist. Nature Trust Malta publications, researched by J & A Sciberras (2010) 

Cominotto is adjacent to Comino and forms part of the Blue Lagoon, famous for its crystal clear waters.

St.Paul's Islands are re known as the place where St. Paul's ship struck when he was sailing on his way to Rome in the year 40AD. History books say that the ship got caught in a tempest and was shipwrecked on these islands, which heralded the start of Christianity on these islands.

Fungus Rock is a mass of limestone rock rising 60 meters above sea level. This rock creates an impressive effect on the surrounding bay and is home to protected flora.
Filfla island, as it is known in Maltese, is located just beyond the southwestern cliffs 8 km out at sea. Today it is regarded as a natural reserve. It is the home of the only known colony in the world of a large dark green and red spotted lizard. The Mediterranean Storm Petrel breeds on the island.

What is Malta's Geology made of?
If we look at it from the geological side it is made up entirely of composed sedimentary rocks. These are sediments which have been formed about 30 to 5 million years ago.  This means that there were continuous deposits of materials within the Mediterranean Sea.
How big is the island of Gozo?
It is called Ghawdex in the Maltese language. It is just 8 kilometres to the north-west of Malta with a surface area of about 67.1 square kilometres.
It is as big as New York City's Manhattan island. It is 14.5 kilometres or 9.0miles long and 7.2 kilometres or 4.47 miles wide. Coastline 56.01 kilometres or 34.80 miles long.
It is good to mention Comino the third smallest island with 3.5 square kilometres or 1.4 square miles.
What importance had Malta been in the past?
Throughout the centuries the Maltese island were always importantly positioned for the domination of the Mediterranean. Malta has been inhabited since people arrived here from Sicily around 5200 BC. The islands were always a location for great strategic importance as a naval base for shipping. It is so that it was conquered by a continuation of powers namely by the Phoenicians, Carthaginians, the Romans, Byzantines, the Moors, the Arabs, Normans, the Aragonese, Spanish, the Knights of St. John, the French and the British Empire.
Our island is a country identified with its own government, constitution and parliament house which governs the country independently.
Where did the Maltese people come from?
The local people are a mixture of cultures that came and left the island at different times during all these hundreds of years. Above we already mentioned many cultures that formed and evolved the population as it is today.
Is Malta a member of the Commonwealth?
Malta is one of the only three Commonwealth members in Europe apart from England and Cyprus. Malta joined in 1964. It is an association of 53 countries united together through their former ties with the British. The aim is to create on-going prosperity in these countries by remaining united in another form. The Commonwealth members are those countries that used to be part of the British Empire.
Is Malta in the United Kingdom or part of British rule?
In 1806 Malta became part of the British rule until it acquired independence. Although it can be said that in 1849 the Maltese people acquired an elected party legislative council. Then much later on in 1921 it became a fully elected bicameral parliament. This was a big step forward for Malta to have a degree of rule still being part of the British Empire.
How big is Malta compared to other islands?
Malta's size compares to Antigua and Barbuda, 281 and 431 respectively. The Maldives islands area 298, Sri Lanka 314 and U.S. Virgin Islands 346. All numbers are square kilometres.
The name Malta is not just the name of an island but has other meanings like Maltese, so... It is good to know the meanings.
Malta is like a beer that has not been fermented. It is similar in colour to stout which is dark brown but is very sweet, generally described as tasting like molasses. Most Malta is brewed in the Caribbean. It is also popular in the Caribbean coastal areas such as Dominican Republic, Cuba, Venezuela, Curaçao, Haiti, panama, Colombia and Puerto Rico.
The Maltese dog has a lovely white coat. It is gentle and lively and is loved by its spirit and obedience. He is a therapy and a competitive dog. Loves to be within a family as it is also very gentle and a companion dog. It is taught that the Maltese breed has been evolved on the island of Malta from Spitz or Spaniel type dogs.
Malta Info Guide is here to provide you with helpful information about our archipelago.