travelling to the Maltese Islands
What You Need To Know Before Coming
The Maltese islands located in the centre of the Mediterranean Sea, barely visible on the world map but several millions of people come every year for holidays, business and repeated visits. Did it ever cross your mind to visit Malta for a holiday?
Disclaimer: On our website, you will find affiliate links from which we receive a small commission.
We try to answer as much as possible your requirements and questions. We behind this website have been living here since we were born and still live here. We give you good advice on many details and inside tips.
This is the page purposely prepared for you. This is also the page that helps you to get oriented about what you find around.
Flights To Malta
Flight from Malta are easy to find especially cheap flights. Ther are a number of airlines that fly to Malta
Flight duration to Malta
Average time from London Gatwick, Birmingham, Bristol and London Stansted (STN) and Manchester (MAN) from 3hours 10 minutes to 3 hours 20 minutes consecutive as airports are mentioned.
Flight tiles from other European countries, Italy Rome 1 hour 30 minutes. Then for most other European countries is around 3 hours or less. So coming to Malta you do not have to summer any long haul flight from anywhere around Europe.
Connections to other continents are easy since the major airports in Europe are all connected to Malta where you find connections to other continents.
If you are on a tight budget, you can choose for a connection flight which will consume more time. It is good to check properly as the difference might not be worth the inconvenience.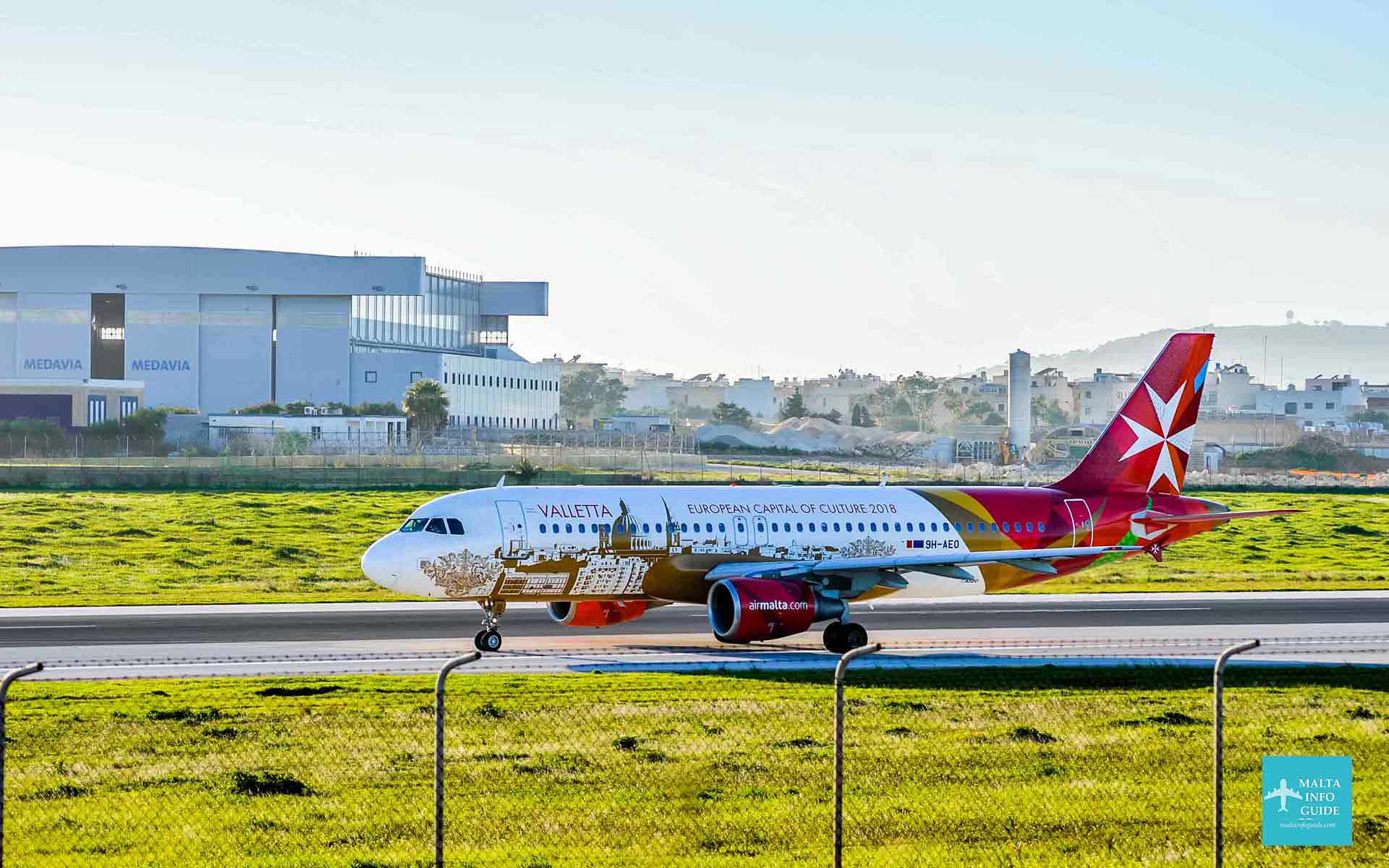 Malta International Airport
The Maltese archipelago has only one airport at Luqa in the southern part of the islands called Malta International Airport. IT is a very modern airport that offers all the commodities like other international European countries. The terminal consists of three floors. The check-in desks and arrivals hall are on the same ground floor level, lying beside each other just a minute's walk from each other.
The departures hall is at the first level, where there are eighteen boarding gates. Can be found on the first floor, Level 1. The lower floor just in the centre of the terminal there is the food court.
The island being so small that it does not take you long to arrive to and from the airport. The only drawback is traffic and peak time due to working hours.
Arriving by Sea

The most common route is a direct connection to our closest Italian island of Sicily. It is 100 kilometres away. The Virtu Ferries makes round trips all year round to the port Pozallo taking around 1 hour 45 minutes and back to our capital city Valletta Grand Harbour.
The catamaran is very fast and you can come over with your car. Many locals use this service to go on holiday across Italy. It is best to enquire and book beforehand as during summer the service is very popular.

Transport possibilities to move around
The best way to see our island is by having your own car, or if as a visitor you can rent a car. This will permit you go wherever you wish and at any corner of the islands any time you wish. Though the public transport system is very efficient and there are numerous trips to all villages and towns and they all converge at the capital. All-important bays and historical location are reachable by public transport.
If you are a tourist you can also choose to use the Hop-On Hop-Off daily itineraries for both Malta and Gozo island, taxis are also offered by several companies both local and international. Apart from rental of electrical cars, motor bikes and scooters.
Driving a rental car

There are various car hire companies in Malta. You can book your car rental packages in Malta through internet booking or when you arrive at Malta International Airport. Be sure to source either a hard copy of a Map of Malta or online before your arrival in order to familiarise yourself and have a bit of an idea of what to expect prior to your arrival here.
Malta car rental deals are preferably done before you come to Malta as this usually affords you a better deal where you can check prices and conditions of rental.
Driving on Maltese roads

Driving in Malta might not be easy as the island is overcrowded with cars, but still many foreigners choose to rent a car. We drive on the left-hand side since we were a British colony. Likewise for Australia, New Zealand, South Africa and Cyprus. Having a car you will be able to reduce the driving time a lot and can fit into your day many sites to see. You can be very flexible on what you choose to do.
We have come up with a page where we summarised the basic information about driving on the islands. Our neighbouring island Gozo has the same rules for driving and being that it is less crowded it is more pleasant to drive.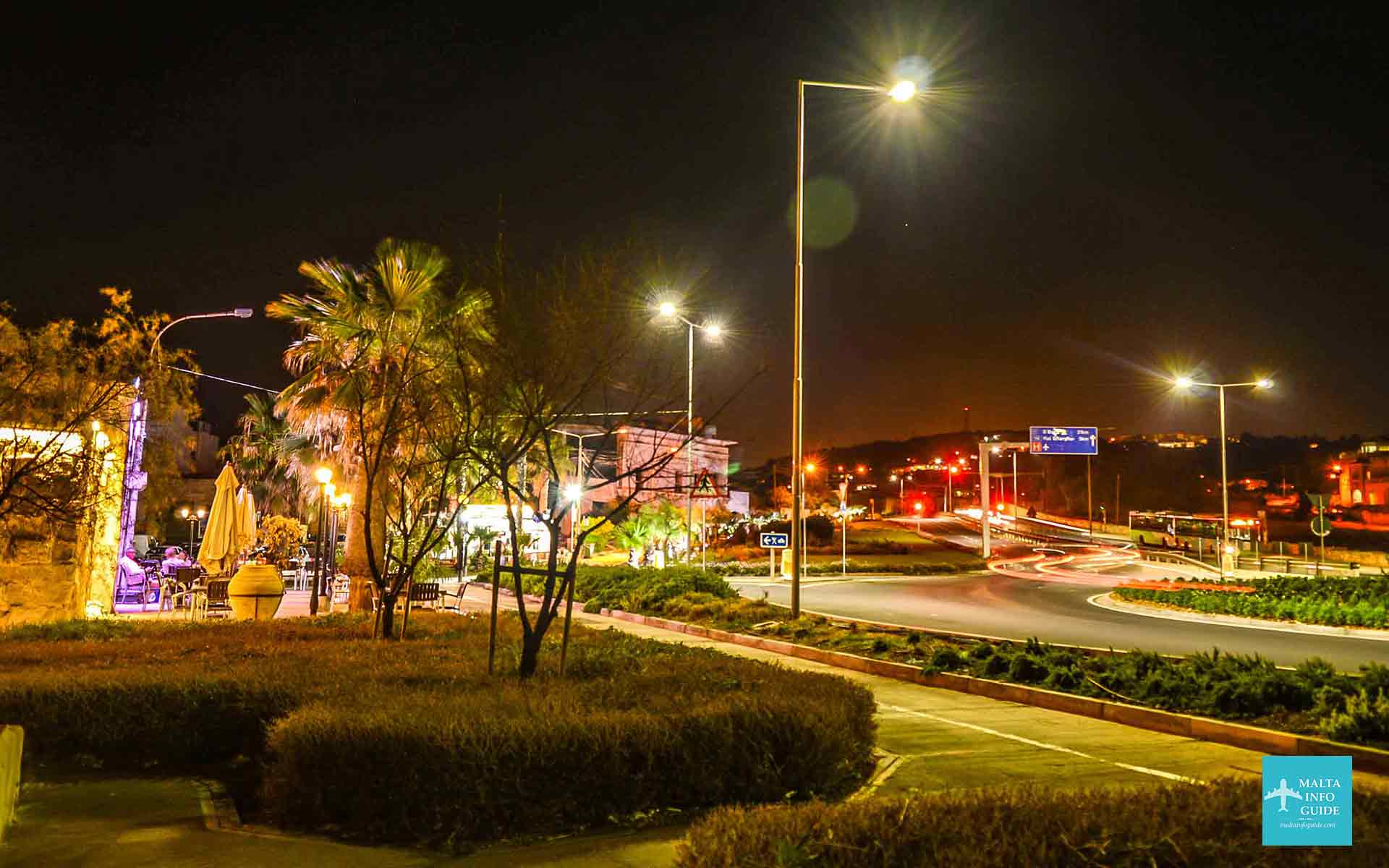 Public Transport

We have a very well-organized public transport system that covers all villages and towns. All routes from location merge at the capital city Valletta. Apart from this all important cultural and historical sites are covered with the routes. Though the time to spend on the buses is substantial and as they have routes to follow and stop at many bus stops.

Where to stay in Malta
The versatility of the accommodation as as diverse as the people who visit us. Weather for business or pleasure, you will find international brands, self-catering apartments, friendly boutiques, resorts catering from 2 to 5 star. They are found spread all over the islands of Malta and Gozo.
The best places to stay in Malta are the Sliema, St. Julian's, Gzira area. The Bugibba, Qawra and St. Paul's Bay in the north of Malta
Valletta
The capital city Valletta is served well with accommodation from luxurious 5-star hotels, boutique, apartments, townhouses and apartments. They are charms of architecture built at various stages built from the time of the Knights of St. John 1570 onwards to recent hundred year old buildings. Beautifully converted with modern amenities. The capital has its attractiveness that still enchanting visitors to this day.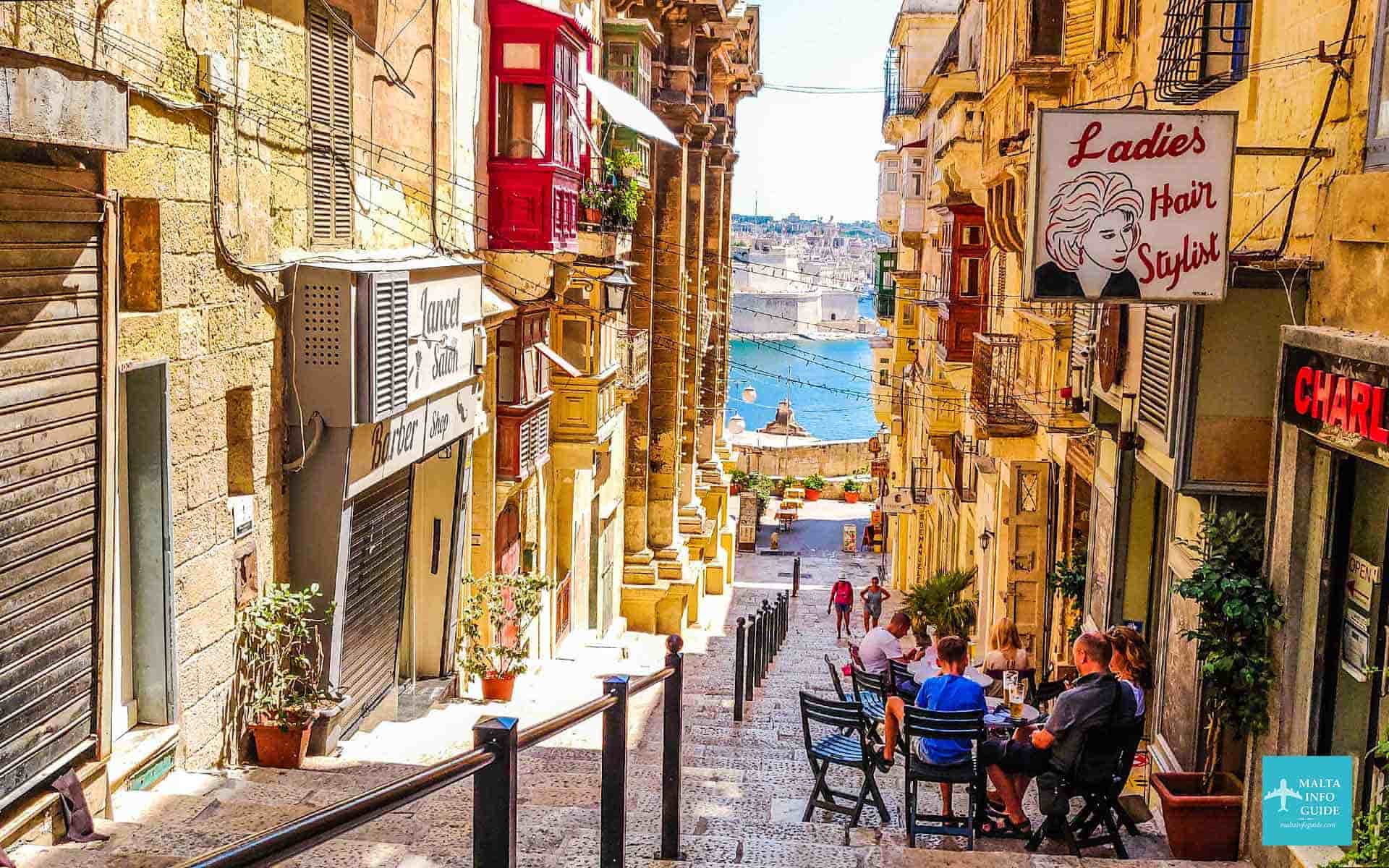 Mellieha
The town of Mellieha, rural and surrounded with nature, attracts visitors for its charm cut off from the rest of the island with a lot of open spaces and the open sea that surrounds the north part of Malta.
Same for here, 4 Star hotel with plenty of amenities, most of them overlooking the open sea and within the popular bays. Apartments are plenty but more within the town and surrounds. The area is more relaxed, plenty countryside, great for a relaxing holiday.

Sliema, Gzira, St. Julians, Paceville Areas
Sliema and the surround villages are the hub for all sorts of accommodation, expensive housing, shopping, promenades and pleasure. Entertainment is not least with Paceville clubs just on the side of Sliema.
Here you will be in the centre of all activity and the best location to reach everywhere on the island. It spreads along the coast for a stretch of 5 kilometres from the village of Msida, followed by Gzira, Sliema, St. Julians, Paceville and St. George's Bay.
It is also a great stretch of promenade walks, for jogging and a place where locals meet.

Bugibba, Qawra and St Pauls Bay Areas
This area has developed over the past 60 years from very quiet to summer houses for Maltese and holiday apartments to mostly British who were here due to the presence of the British military units.
A very popular and largest tourist resort here you find numerous types of accommodation from 4 star hotels, to all sorts of apartments and other hotels spread across the area.
Many cafes, bars and restaurants run across the promenade and side streets. Several shops from groceries, minimarkets, to clothing to fish shops. All the area is a residential area for Maltese and many foreigners who are on the island to work.
Things To Know About Malta
Is it safe to drink?

Malta's tap water is a blend of groundwater extraction and desalinated water.

In every home tap water is supplied directly from the main supply pipes and is safe to drink. Tank water is supplied in the rest of the household for general use. Hotel room water supply is probably from roof tanks and is suggested not to be taken.

If you don't like drinking from the tap you can buy bottled water in plastic bottles which is available anywhere on the island.

Everyone speaks English

Having been a British colony for 150 years according to recent statistics, 88% of population can speak English. Both Maltese and English are official languages according to the constitution of the archipelago.

Maltese is a Semitic language where it is believed that Phoenicians arrived here around 750 BC introduced the basis for the language that we speak today. Though through many rulers our language acquired many words from other languages like Italian, English. Around 75% of the Maltese can speak some sort of Italian, many speak it well.

Everybody knows everybody

Living on a small island has its positive and negative things. Many know each other, but when they say that everybody knows everybody is not true. Foreigners think that being so small everyone knows each other. It is in our blood that we try and make friends as we might need each other's help in something that is useful to us.

At the same time it is rather easy to make many friends on such a small island, even more easy on the sister island of Gozo with a smaller population.
Very hot island - if you come in summer get sunblock

The weather all over the islands is typically Mediterranean. Summers are very hot and dry with barely any rain. Winters are mild with low temperatures, windy and humid. For many Europeans it will be like summer as their temperatures are much lower. Over all you can expect warm weather. The sun shines for around 300 days a year. Our weather is very similar to southern Italy and Greece.

want to rent a car in malta?
We have used Discover Cars every time we rented a car. We highly recommend them due to their good service and good prices.
Get The Best Rates On Your Car Rental Now!
need to book a hotel for your malta visit?
Using Booking.com, enter your travel dates and number of occupants then rates will be available for hotels and apartments during your visit to Malta 
Book Your Hotel In Malta on Booking.com for the Best Rates!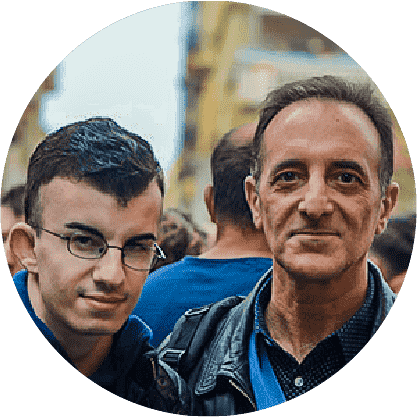 By Albert and Benjamin Magro