Filfla Island
Dive The Maltese Islands With Plenty Of Dive Sites,
A Deep Sea Dive And A Natural Reserve To Be Enjoyed
Filfla island is located on the open sea in from of the Blue Grotto attraction.
If you love diving this is one of the diving holiday sites you can enjoy while being in Malta. 
Around this area other dives at the Blue Grotto can be enjoyed. The East Reef dive, West Reef and caves, Um El Faroud artificial reef and Ghar Lapsi a few kilometres away.

The dive
Diving is only possible after prior permission is sought from the Ministry of Environment. The dive requires a minimum of advanced certificate with depths of over 30 meters.

Disclaimer: On our website, you will find affiliate links from which we receive a small commission.
Arriving here is only by boat from Wied iz-Zurrieq and all diving is conducted from the boat as no mooring can go close to the shore due to the many boulders around the island at various heights.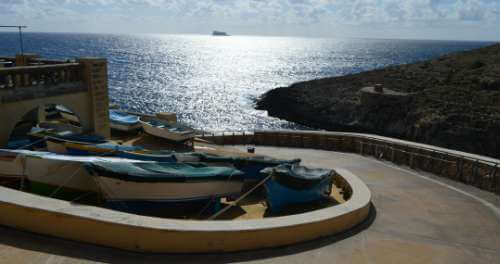 Due to the depth of the deep blue sea it is very possible to encounter large fish like tuna and barracuda and tuna. Under is clean and clear as there is no human intervention. Divers rate it as absolutely beautiful.

Geology and history
The Maghlaq geomorphological fault formed the islet of Filfla island and the nearby rock formations which we see today many thousand years ago since at that time it was part of the mainland.
For the Maltese the sea that separates the two islands is called Ll-Fliegu ta' Filfla, 'The Filfla Channel'. When the British ruled Malta it was named the Congreve channel. It is named after H.E. General Sir Walter Norris Congreve, a British Governor of Malta who served from 1924 to 1927.
He used to come very frequently to this area, and he had written in his testament that his ashes are to be buried in this channel and so named after him. His memorial is situated close to the coast adjacent to the Hamrija coastal tower and the prehistoric sites of Mnajdra.
The location
On the most south point of Malta the island of Filfla is just 5 kilometers on 3.1 miles from Malta. Six hectares in size or 60,000 square meters of land with a circumference of 800 meters, and the highest point 60 meters above sea level a flat plateau. It is the most southerly tip of Malta with another smaller island beside lying southwest just 100 meters away called Filfoletta all part of the Maltese archipelago.
The chapel
It is said that there was a chapel built in 1343 but was destroyed by the earthquake in 1856 of which today there is nothing left.
At the time a priest used to cross with a boat to go to the chapel to say mass, probably also with other inhabitants who lied in this area. Due to the conditions of the sea many times it was difficult to cross and permission was granted to close the church.
From then onwards probably no one used to go any more and the building was not maintained and started crumbling.
Target practice
The British were present on the Maltese islands from 1813 till 1964 and for 200 years they used it for target practice.
After the Second World War, between 1945 to 1971, the Royal Air Force together with NATO forces continued to use the island for target practice using battle ships and aerial bombing.
This unfortunately reduced the island to its present shape changing its physical features.
Sanctuary and natural reserve
Filfla island became a bird sanctuary in 1980 and on 1st June 1988 through the Filfla Natural Reserve Act became a natural reserve for all plants and animals resident or migratory which exist in the wild state on the island.
Within a natural mile around the island fishing is also prohibited. At the same time unexploded ordinance is scattered all around and is dangerous.
Access is only possible for educational or scientific purposes through permission from the ministry of environment.
It is said that a long time ago the chapel used to offer refuge to seamen during storms. Food and water used to be left there for those who seek refuge. At the time also wild rabbits inhabited the island and were surely used as food.
Wild inhabitants on Filfla island
Filfla is inhabited by the European Storm Petrel, Cory's Shearwater and Yellow-legged Gull where breed here. A wall lizard and door snails are residents of this island.

want to rent a car in malta?
We have used Discover Cars every time we rented a car. We highly recommend them due to their good service and good prices.
Get The Best Rates On Your Car Rental Now!
need to book a hotel for your malta visit?
Using Booking.com, enter your travel dates and number of occupants then rates will be available for hotels and apartments during your visit to Malta 
Book Your Hotel In Malta on Booking.com for the Best Rates!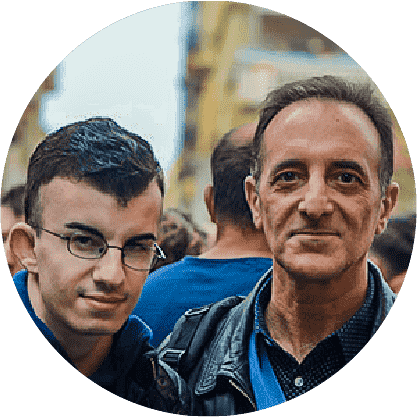 By Albert and Benjamin Magro