top 40+ Facts About Malta
All Facts That Make Malta Unique
Malta Info Guide has gathered some of the best facts about Malta. Our island, even though small, boasts some amazing facts. As many people say, good things come in small packages.
Most Basic Facts About Malta
Size: 316 km2 – considered as one of the smallest countries in Europe.
Population: 542,051 – 20221
Official Name: 'Republika ta' Malta' in Maltese, Republic of Malta in English.
Capital City: Valletta - Smallest capital in the European Union.
Time Zone In Malta: GMT +01:00 Central European.
Prime Minister of Malta: Dr Robert Abela (2020 - present)
President of Malta: Dr George Vella (2019 - present)
Religion: More than 90% of the population is Roman Catholic.
Churches: There are 365 churches around the islands. One church for everyday.
Annual tourists: 2,259,454 (2022)2 .
Electricity: 230 Volts 50Hz. Plug type G (3-pin plugs, UK).
Official Languages: Maltese and English.
Currency: Euro (€)
Driving side: Left
Country code: +356
Largest town: St. Paul's Bay
Holidays: Malta has 5 National holidays and 8 official public holidays. More below.
Emergency Number: 112
Malta was occupied by the Greeks, Romans, Arabs, Normans, French and British.
1National Statistics Office Malta
2Malta Tourist Authority Source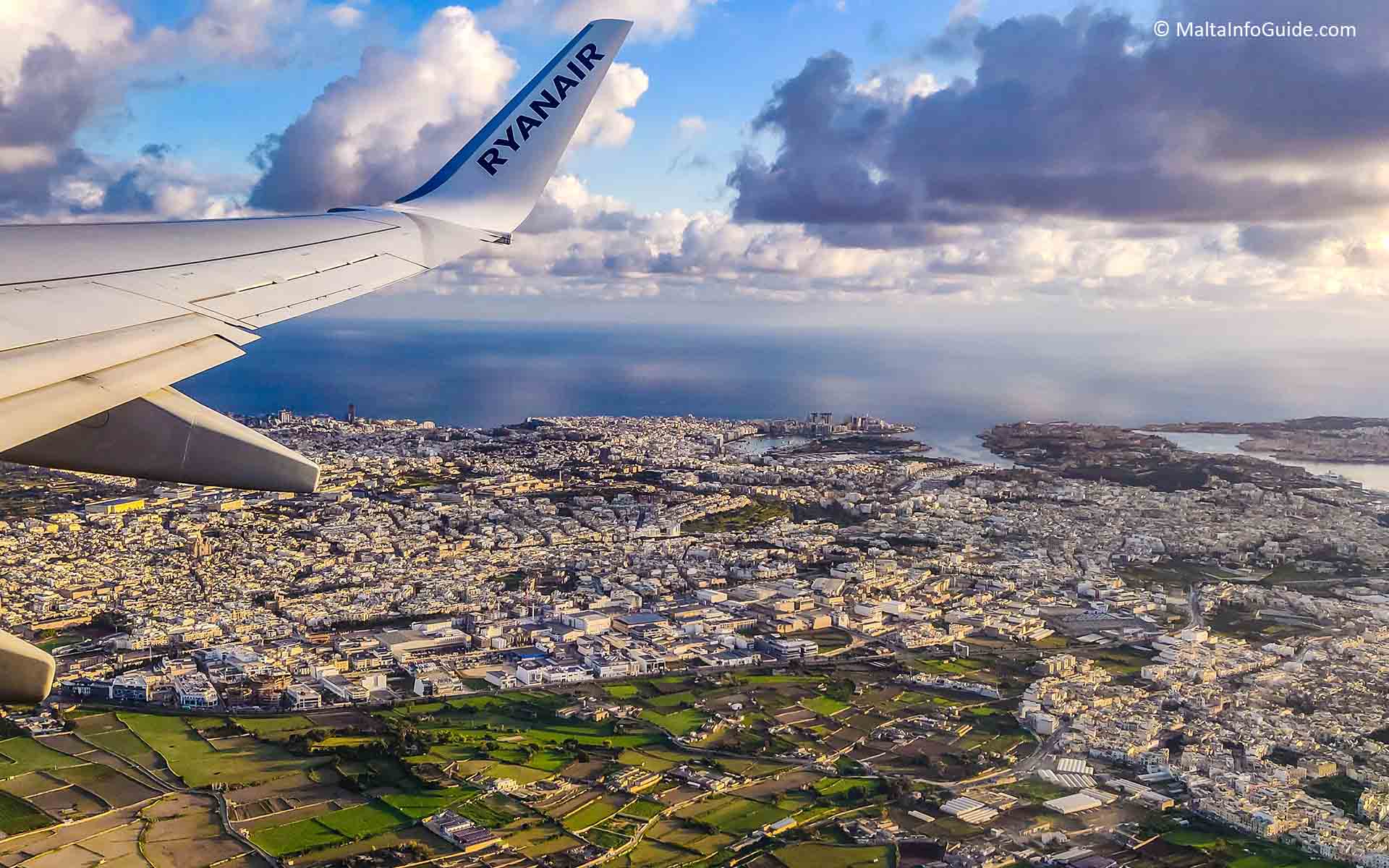 Other Malta Facts And Tips
21. where is malta located?
Between Sicily and North Africa.
Located in the middle of the Mediterranean Sea in the European continent.
Mid way between Gibraltar and Alexandria.
Click here to find more about where Malta is.
map of malta
22. the Maltese Language

Malta has its own language, Maltese but many people speak English too, as it is the second official language which is also taught in schools. English is a way of easy communicating with many foreigners. Italian is spoken by a large number of people here in Malta and understood.
The Maltese language is a mix of English, Italian, French and Arabic. Below are the top terms the Maltese use.
11 useful maltese words and terms

bonġu -  hello
grazzi - thank you
jekk jogħġbok - please
Ċaw - bye
tajjeb - good
kif int? - how are you?
iva - yes
le - no
skużani - excuse me
merħba - welcome
mħux problema - no problem
23. malta during world war I & II
Malta was used as a nursing place during both wars.
Malta was awarded the George Cross for its bravery during World War II.
Malta was the most bombed country in WWII with a total of 6,700 bombs or 15,000 tons of bombs.
Our country suffered a lot of damages with over 30,000 buildings destroyed.
24. malta Electricity | facts about malta

Malta electricity voltage is 230V/- 10%. The frequency of the supply is 50 Hertz. It is important to know this for safety purposes. The British three-pin rectangular plug system is used. Adapters are very easy to find.
25. Safety in Malta

So is Malta really safe to travel to?
Yes, it is much more than you'd expect it to be. The question of whether Malta is a safe holiday destination is becoming increasingly common. And that's no surprise.
Crime rates in Malta are relatively low compared to the other European countries.
26. Currency in malta

The Malta Currency is the Euro. Malta changed its currency in 2008.  Most shops accept major credit cards.
Coins: 1c, 2c, 5c, 10c, 20c, 50c, €1, €2
Banknotes: €5, €10, €20, €50, €100, €500
27. malta is home to 3 UNESCO Sites
In Malta you find 3 UNESCO sites and another 7 on a tentative list. The current UNESCO sites are Malta's Megalithic Temples, Valletta and the Hypogeum.
28. the maltese flag
The Maltese flag is very simple to distinguish. The flag is made up of two colours, white and red. King George VI awarded the George Cross which is positioned on the top left of the flag after World War 2 for Malta's bravery.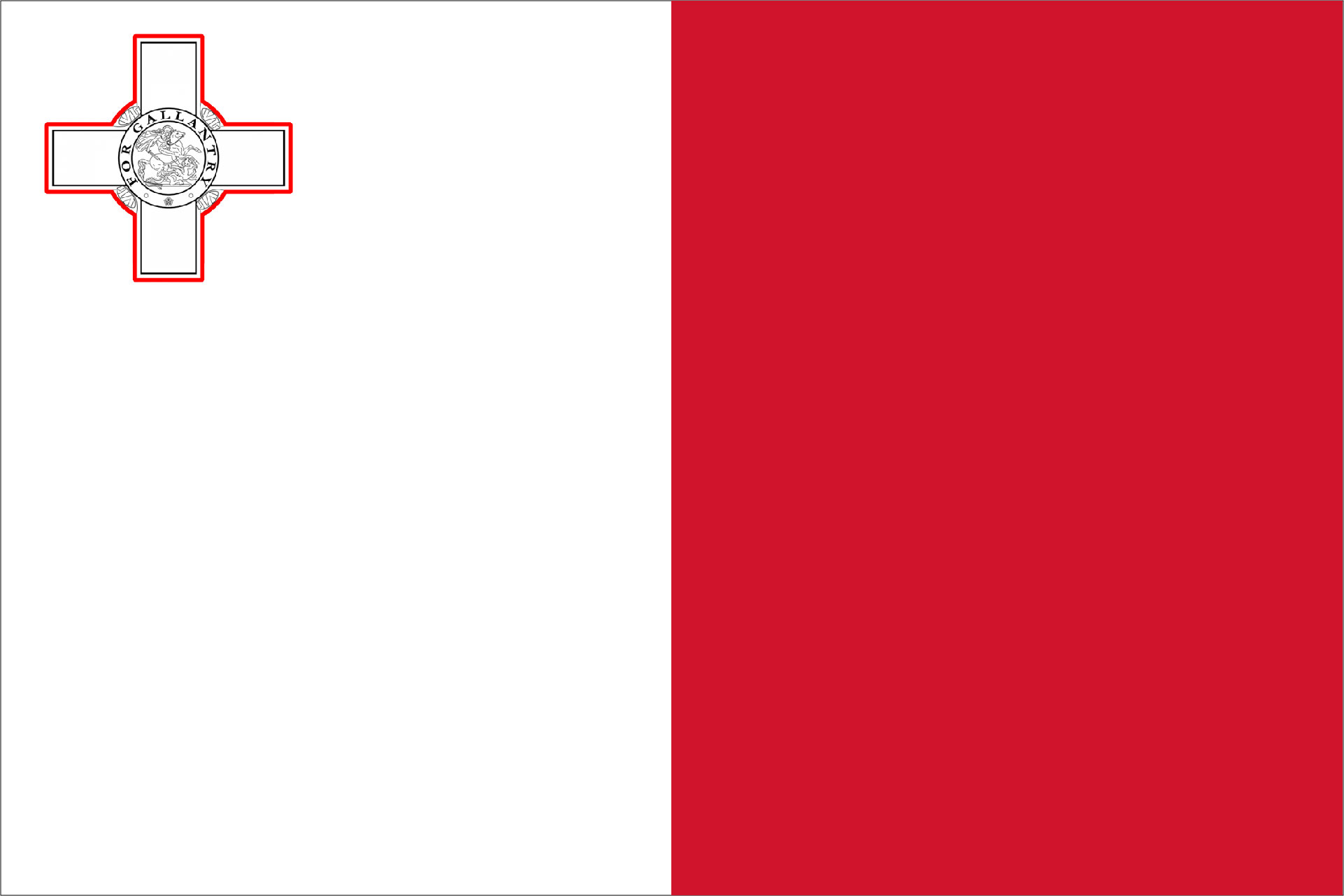 29. Time in malta

Our time, is very similar to many other European countries. Malta has daylight saving time, were we change the clock forward on the last Sunday of March and back on the last Sunday of October.
Autumn of Malta: GMT +01:00 Central European
30. weather in malta

The weather in Malta is beautiful practically all through the months. We get very hot summers and mainly mild winters.  The only concern is the sun, as protection is important for foreigners. Torrential rain and wind thunderstorms are not frequent.
31. Drinking Tap Water

Tap water is safe for drinking in most areas though bottled water is preferred by most locals, an issue of taste rather than health. The tap water may have a taste and therefore is not always pleasant to use as drinking water.
32. Pickpocketing

Pick-pocketing and handbag-snatching are more common in tourist hotspots, particularly St. Julian's and Sliema. Having said that, compared to other popular tourist destinations in Europe, I wouldn't say you're at a big risk. Just be vigilant and look after your belongings.
33. malta public holidays
New Years Day - 1st January
Feast of St. Paul's Shipwreck – 10th February
Feast of St. Joseph - 19th March
Freedom Day - 31st March
International Workers day – 1st May
Sette Giugno - 7th June
Feast of saint peters and paul – 29th June
Assumption of Mary – 15th August
Our Lady of Victories - 8th September
Independence Day - 21st September
Feast of immaculate conception – 8th December
Republic Day - 13th December
Christmas day – 25th December
Find more public holidays by clicking here.
34. History of Malta

Malta has an interesting length of ancient prehistory and military history.  Settlers have lived in Malta since around 5200 BC.
It was ruled by the Phoenicians, Romans, Moors, Normans, Sicilians, Spanish, Knights of St. John, the French and by the British Empire.
In 1964 Malta became an Independent State and a Republic in 1974.  Since 2004 Malta became a member of state of the European Union.
The Most Important Milestones In The Last 100 Years
Malta's history has been influenced by many cultures through time but finally the Maltese people succeeded to acquire their Independence from the British on the 21st September 1964. At the same time joined the Commonwealth.
Some years after became a Republic on 13th December 1973, the president of Malta was appointed for the first time.
Became a European member (EU) on 1st May of 2004.
Adopted the main Euro currency with the other Euro zone countries since 2008.
Became part of the Schengen area after signing the Schengen agreement in 2007.
35. Safety at Sea

You can swim safely pretty much anywhere, but the golden rule is Swim where the locals swim. There are several areas where you can swim. See the complete list of the best beaches in Malta.
36. Shopping and eating in malta

Since Malta is small, you will find plenty if places to eat and shop. 
Shops are mostly located in Valletta, Gzira, Sliema and Paceville including Paola and Hamrun which also cater for famous international brands. You can find all sorts of food from food chains to high standard restaurants with a mix of international cuisine.
general opening hours in malta
Shops and Pharmacies are usually opened from 09:00 till 19:00.
Groceries and mini-markets in villages open at around 06:30 - 07:00 till 19:00.
Super-markets open around 08:00 till around 19:00 but there are those who remain open till around 22:00.
37. a quick and easy ferry to the island of gozo

There is a 20-minute ferry around he clock between the island of Malta and Gozo. Thousands of people use it on a daily basis for work, school, transporting goods and holidays.
38. Malta Health Care

If you live in Malta, then your health care is free of charge, both in hospitals and health care centers. Only private hospitals are against a fee. If you are on holiday in Malta and need to go to hospital then there is a fee according to what you need.
Here we have the government main hospital known as Mater Dei at Msida and small private hospitals. In almost each locality there are small government clinics where if you need assistance you will find local doctors who offer their services at certain times of the day.
In each village you can find pharmacies where some of them offer the services of a clinic with doctors offering their services at different times of the day.
39. driving in malta
Driving in Malta is very different compared to driving anywhere else in the world. Since our island is very small, you get from one location to the other quite quickly. But wait... Malta suffers from a lot of traffic. There are around 300,000 licensed vehicles with a population of around 500,000. Malta imports right hand-side cars and drive on the left side of the road.
40. the maltese people are friendly
Whenever you have a problem and you ask a Maltese person for help, they are always willingly there to help you out. Don't be shy, just ask!
41. Religion and Churches

Malta has many churches in many localities. It is a catholic country and when visiting various churches dress code has to be appropriate with no shorts or sleeveless tops. There is a percentage belonging to other churches or denominations.
want to rent a car in malta?
We have used Discover Cars every time we rented a car. We highly recommend them due to their good service and good prices.
Get The Best Rates On Your Car Rental Now!
need to book a hotel for your malta visit?
Using Booking.com, enter your travel dates and number of occupants then rates will be available for hotels and apartments during your visit to Malta 
Book Your Hotel In Malta on Booking.com for the Best Rates!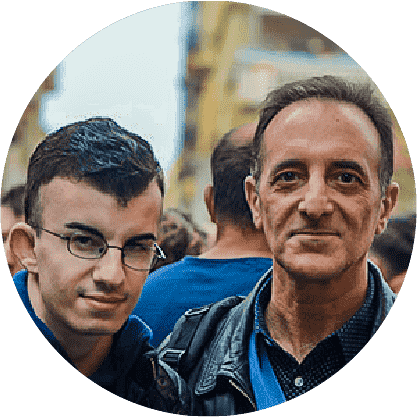 By Albert and Benjamin Magro