Blue Grotto Malta
Dingli Cliffs, British Army Personnel, Artificial Reef,
Um El Faroud Wreck, Isola di Malta blue grotto
The Blue Grotto Malta is a number of sea caves on the southern coast of Malta very close to Zurrieq and then Qrendi Village. It is famous for the extraordinary sea reflections within the cave area where many tourists during the year come here on purpose.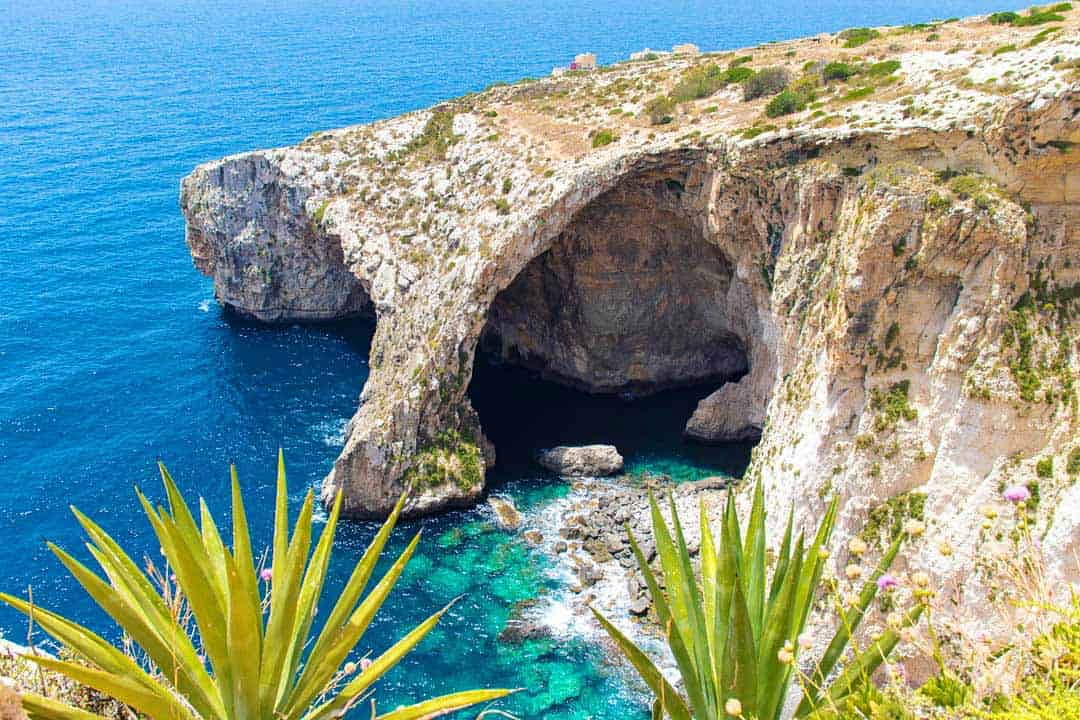 Photo By Silvija Copak (@silly.silvi)
The small natural inlet is named Wied iz-Zurrieq where various fishermen use this natural inlet as their harbour and go out fishing. There are several boat houses in the area but by time due to its popularity several restaurants and bars flourished.
Here you find useful practical things to take note and carry with you when you come here and visit the Blue Grotto.
The Blue Grotto Malta caves are one of the natural wonders which you should not miss whilst in Malta. It is located on the outskirts south of the village of Zurrieq near Wied iz-Zurrieq, on the southern part of Malta.

Blue Grotto Malta Boat Trips
Blue Grotto Malta Boat Trips
Everyday, weather permitting, you can take a trip.

The location attracts people everyday and the Blue Grotto Malta boat trip is the right occasion for a trip to the caves offering the following schedules.
Summer time: 09.00 to 17.00
Winter time: 09.00 to 15.30
Trips are around 20 minutes long

Boat prices for Blue Grotto Malta: Adults €8.00 whilst children €4.00
For safety purposes all passengers are obliged to wear a life jacket.
How to book your boat trip tickets?
How to book your tickets?
The only way to get tickets for the boat trip is from the Booking office.
It is situated adjacent to the boat yard close to the embarkation area. You can proceed down the boat slipway towards the shore line a bit far away from the parking area just the same distance from the last public transport bus stop. Or the alternative route for people with wheel chairs or pushchairs. Just 5 minutes walk.
- Trips are performed by the Malta Blue grotto boat, the same Maltese boat used for fishing. The boat captains are seasoned fishermen who know the location very well.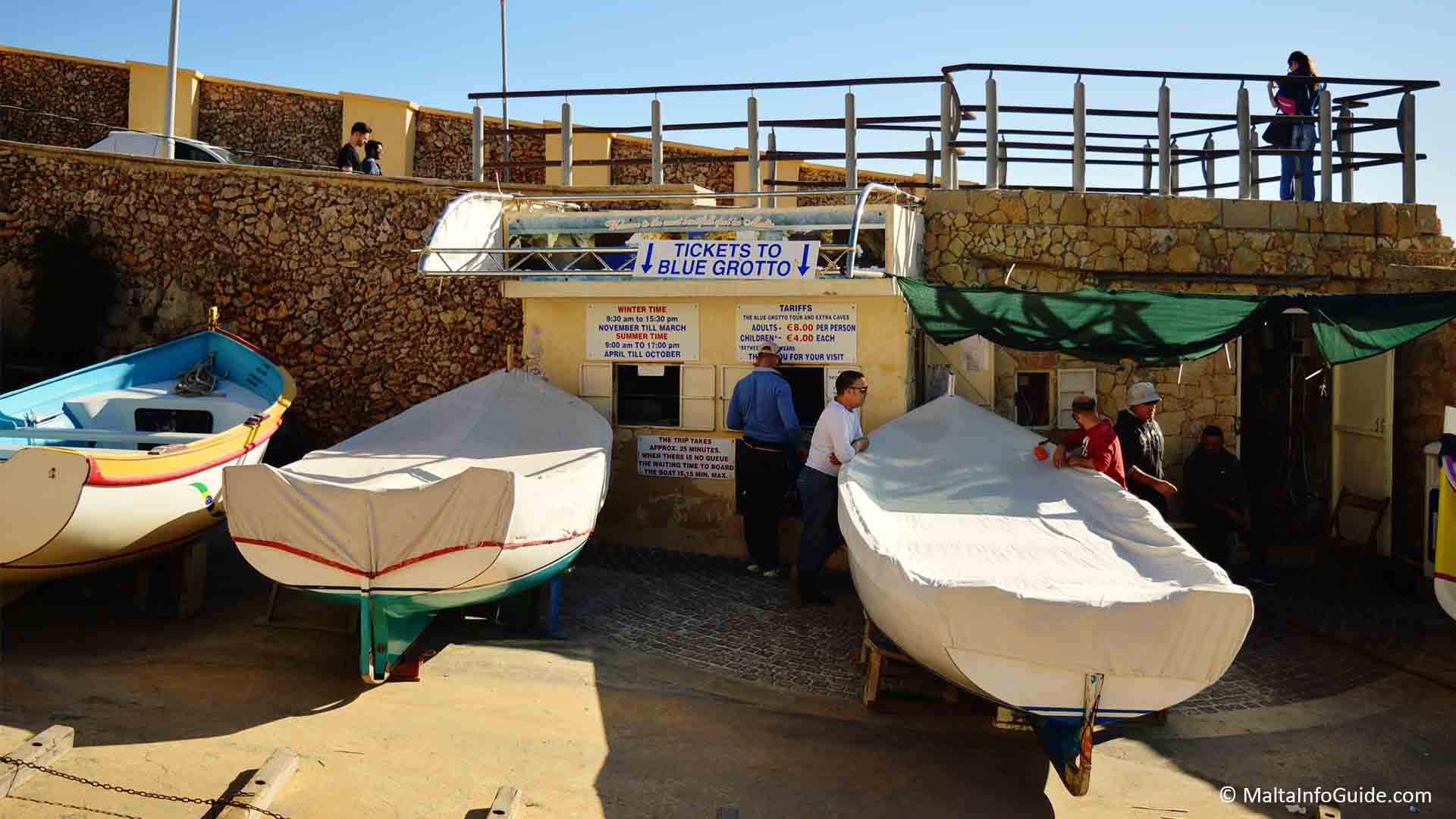 - Within the natural inlet of Wied iz-Zurrieq, a small jetty is provided for the embarkation of the boats.

- During the hot summer months a canopy is provided for awaiting persons.
- A queue could be encountered when large groups of tourists arrive at one go.
Blue Grotto and Marsaxlokk Tour
Blue Grotto and Marsaxlokk Tour
Why choose this tour?

A lovely enjoyable excursion to see two of the most popular locations visited by tourists.
The magnificent Blue Grotto caves. Ride a small motored Maltese fishing boat which takes you to the stunning sea caves. The water is so clear and blue. Well worth a visit. The trip takes 25 minute in all.
Then proceed to the lively fishing village of Marsaxlokk. admire the colourful Maltese Luzzu fishing boats. Visit the market along the shore.
What is included with the price?
- A visit to Blue Grotto and Marsaxlokk fishing village
- Pickup and drop-off from accommodation
- Professional local guide
What is excluded with the price?
- Boat trip to Blue Grotto Caves (Ticket of boat trip can only be purchased from the ticket office at Blue Grotto)
- Gratuities
- Food and drinks

How long is the tour and when does it operate?
- This is an extended half day morning tour and lasts for approximately 5 Hours. The tour operates only on a Sunday all year round.
Is the boat trip to the Blue Grotto included with this tour?
No this boat trip is not included, so you will have to buy tickets separately when you arrive at the Blue Grotto.
Click here to book your tickets
How do I book this tour?
- First select the date you would like to attend this tour. 
- Second select the number of adults (€28) or/and children (€12) which will be attending the tour.
- Enter 'maltainfoguide' in the coupon box to get a 5% discount
- After you have selected the dates, click book now.
- You will then have to fill up a form with necessary details.
- Enter you payment details then click Confirm Booking.

What people say about Blue Grotto Malta
What people say about Blue Grotto Malta
"Do not miss this if you are in Malta! What an amazing geological phenomena! You really have to see it for yourself! You can see it for free from the top of the cliff which gives you a great persceptive of the scale of it! You can also, see it and other caves by taking a boat tour for €8per person for about 30 minutes. The boat experience was definitely worth it."
"This was the highlight of my holiday. It was spectacular and exciting. You visit the caves in small boats holding about 6 people so you are right at sea level. The caves are stunning and the boat goes right inside. You will see the mineral deposits and the sea is really blue due to the white sand on the sea bed."

The location is very good for swimming although the sea can be rough. If you love swimming do not forget your swimsuit and snorkeling gear.

- Here there are beautiful spots where you can go scuba diving.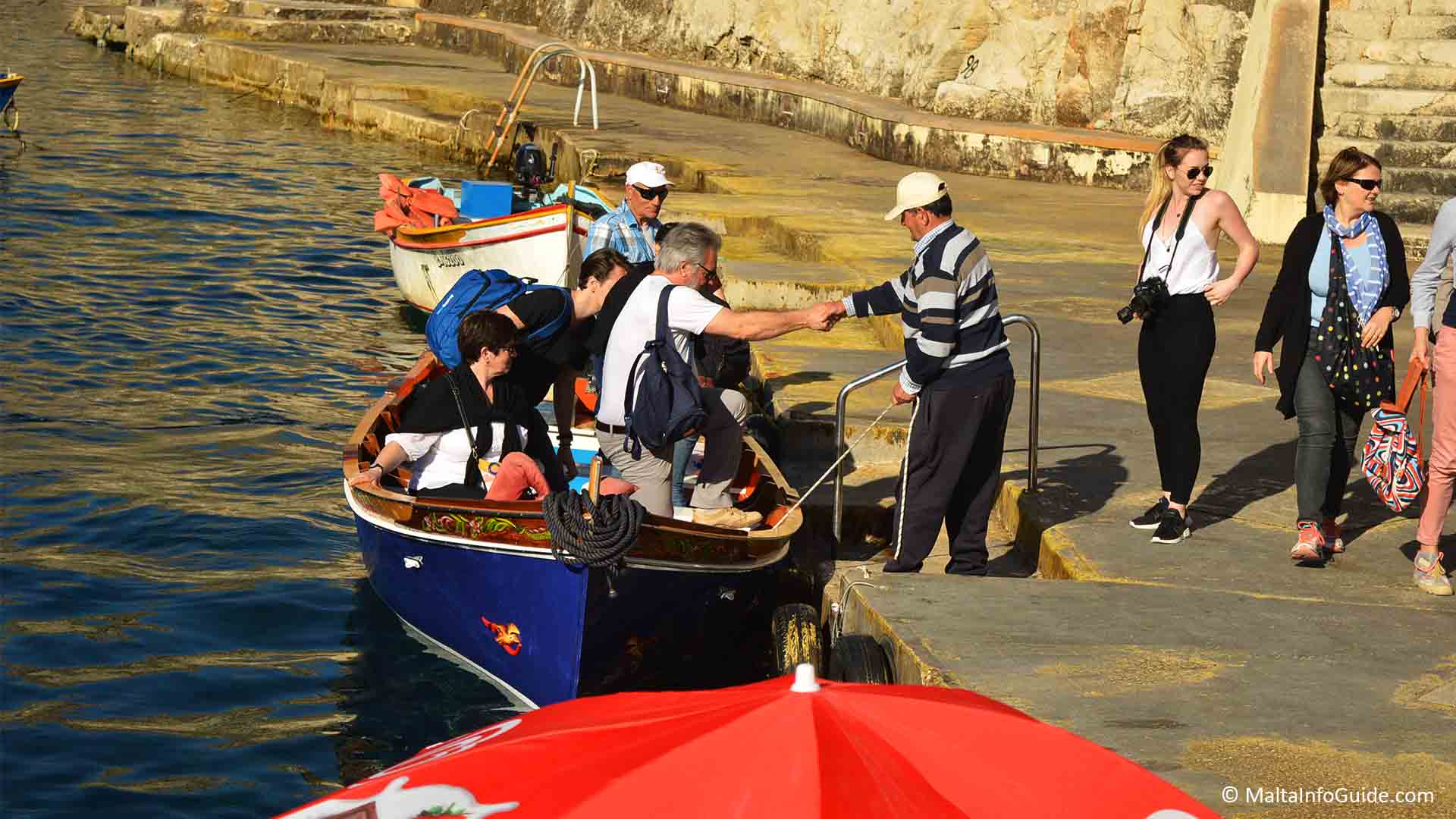 - The sea can get very rough depending on the weather.

- People with disability can access to the boats is via a steep slope which might present some difficulty for a disabled person. A strong helping hand is recommended.
- A public garden where children can walk and rest. It is advisable not to leave the children alone in certain areas as there are high rocks or too close to the edge of the far end of the garden.

- The location is good for short walks if you have extra time to relax.
- There are cafes and restaurants where you can enjoy a good meal of fresh fish whilst enjoying the nice view. It is the place where you can reset and forget the rest of the world for a few hours.
- During 2004 the grotto was used for a scene in the film Troy starring Brad Pitt which makes it an even more significant place to visit.
Before starting your descent to the sea, you should stop to admire the cliffs and caves that adorn this area. There is a path located beside the road which offers the visitor a panoramic view of the huge shaped limestone arch. One of the many memory Maltese photos you will be taking during your holiday with us.
How to get to Blue Grotto Malta by car
If you are renting a car it is very easy to arrive to Blue Grotto Malta. One can always have a GPS which will help them arrive at their destination.
These are basic directions how to get to Blue Grotto:
- First you have to drive down to Malta International Airport.
- At the main roundabout that takes you to the airport, take the third exit and proceed under a tunnel.
- When you exit the tunnel you will reach another roundabout.
- Take the third exit on the roundabout and go straight.
- When you reach another roundabout take the second exit on Triq il-Belt Valletta and remain on this road till you reach another roundabout.
- Take the second exit on Blue Grotto Avenue and go straight for about 2.2Km
- After 2.2Km take a left where you will drive down a winding hill to Blue Grotto
- When arriving to the village of Wied Iz-Zurrieq you will find a large parking area adjacent to the restaurants where you can park your car. There will be a parker present.
How to get to Blue Grotto Malta by Bus
Details of popular routes by Malta Public Transport for this location.

You will also find the Blue Grotto Malta map location including the various bus stops mentioned for those who are not yet familiar with Malta.  
How to get to Blue Grotto Malta from Valletta Terminus:

- Bus Number - Route 74
- Time duration 30 minutes
- Stop at Panorama bus stop
- 10 min walk, down the hill to blue grotto
St. Julians to Valletta then to Blue Grotto including residents from Swieqi, Paceville, Sliema and Gzira
Route 13 - Every 20 minutes
Route 13A - Every 20 minutes
Route 14 - Every 30 minutes
Route 15 - Every 30 minutes - This route starts from Sliema Ferries
Route 16 - Every 30 minutes
Stop at Valletta Terminus then catch route 74 to Blue Grotto Caves
Blue Grotto Malta & Grand Harbour Cruise
Bugibba to Rabat then to Blue Grotto in Malta - Route 186
Time duration 30 minutes
Stop in Rabat, bus stop Rabat 2
Catch route 201 from bus stop Rabat 2 to Blue Grotto
Airport directly to Blue Grotto in Malta - Route 201
Time duration 60 minutes
Stop at Grotto bus stop
General Information on 201

- Route 201 starts at Malta International Airport and its final destination is Rabat interchange and vice versa.
- When you are at the Grotto bus stop before taking the bus you have to check or ask the driver where it is going, either to Airport or to Rabat.
Where is Blue Grotto Malta? | Map
Where is Blue Grotto Malta? | Map<
Details off bus routes, Valletta, Airport, Rabat & Bugibba bus terminus and Pembroke Park & Ride locations.

To Blue Grotto from Cruise Port
To Blue Grotto from Cruise Port
There are three options to get to Blue Grotto in Malta from Valletta Cruise Port which is also called Valletta Waterfront:
Option 1: By Taxi
Option 2: Hop-On-Hop-Off
Option 3: By Bus
From Valletta Waterfront there is the 133 that takes you directly to Valletta Terminus from where you can catch the 74 directly to Blue Grotto in Malta.
Or
From the Waterfront walk to the Barakka Lift which is around 1km then when you arrive to Upper Barakka with the lift you walk another 1km to the Bus terminus. Then catch the number 74 to blue Grotto.
While you are at the Upper Barakka Gardens take the opportunity to observe the Grand harbour from the panoramic balcony.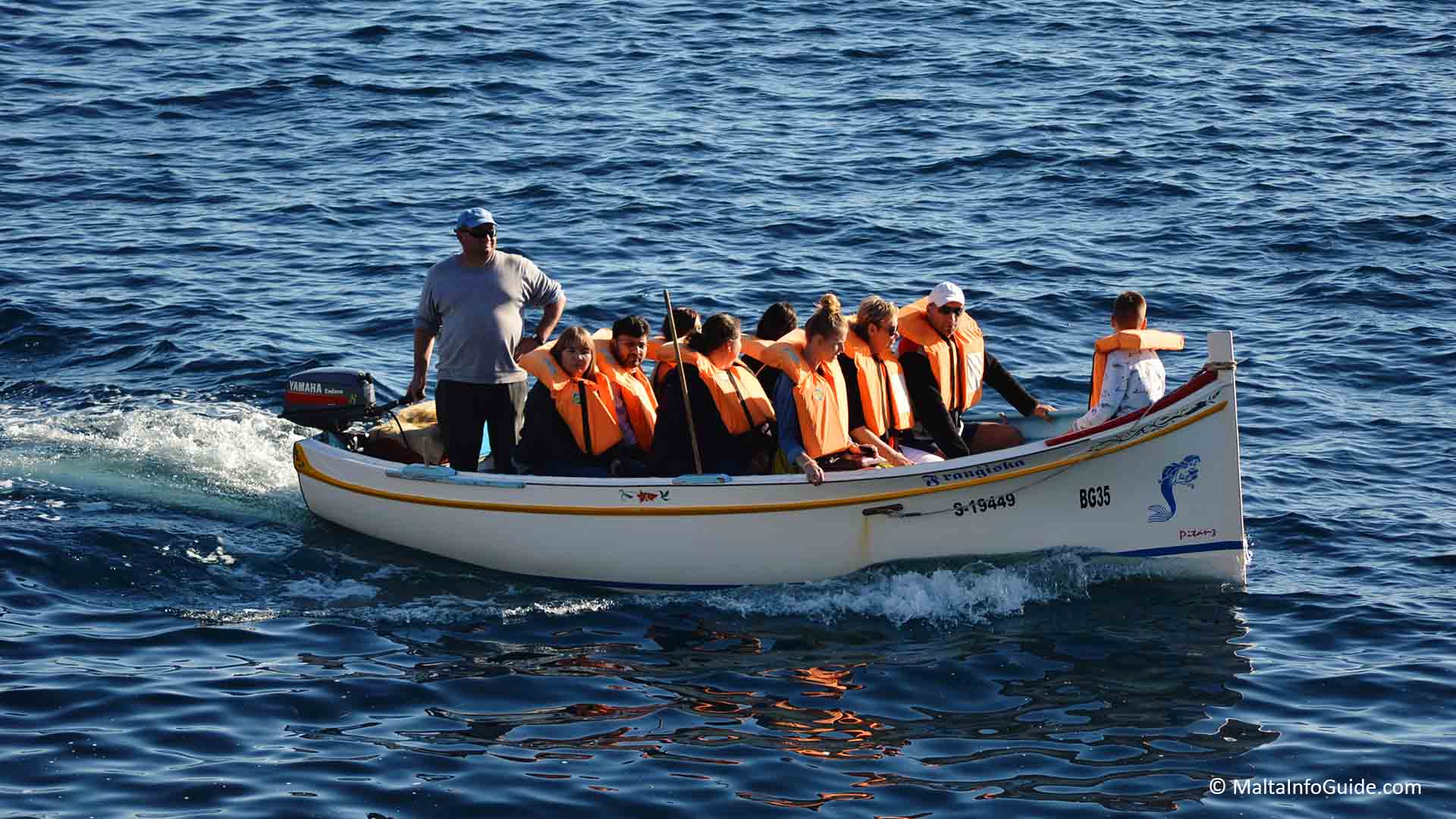 - Hagar Qim and Mnajdra, part of the Megalithic Temples of Malta, just 2 kilometres away.
- Zurrieq and Siggiewi village
- Ghar Lapsi a small bay. Proceeding further up the coast up to Dingli cliffs. It is a very nice area to explore and ample space for walks and being a quiet area free from any buildings.
If you are keen on diving here you find the wreck of Um El Faroud. It is a well visited under water wreck. This location also offers a dive to the west reef and caves. Another one to the east. Further up from this site a few kilometres away there is another bay called Ghar Lapsi where it is also visited for an enjoyable dive. Read further about these three dives.
Diving in Blue Grotto Malta, Wied iz-Zurrieq is one of the main locations. Here you find Um El Faroud which is a 10,000 ton Libya tanker which was scuttled off the coast of Wied Iz-Zurrieq as an artificial reef and a diving site since 1998. Here you will encounter squid and barracudas. We suggest that you dedicate a holiday in Malta specifically as a diving holiday in Malta.

General Information about Blue Grotto
General Information about Blue Grotto
The rocky coastline along this area is very high and the sea is very deep with a dark blue all the way. The view from this area is fantastic with open seas, very high cliff sand picturesque rock formations. From this point you can see Filfla, the little island located 5 kilometres out at sea which is now a protected bird sanctuary.
When one proceeds down to the inlet bay you find the boats waiting for visitors. There you find fishing boats beautifully painted called a dghajsa. This is the location from where you buy the tickets for the boat trip to the caves. These trips operate weather permitting. Do not forget your camera as you will be surely disappointed if you do not take a picture.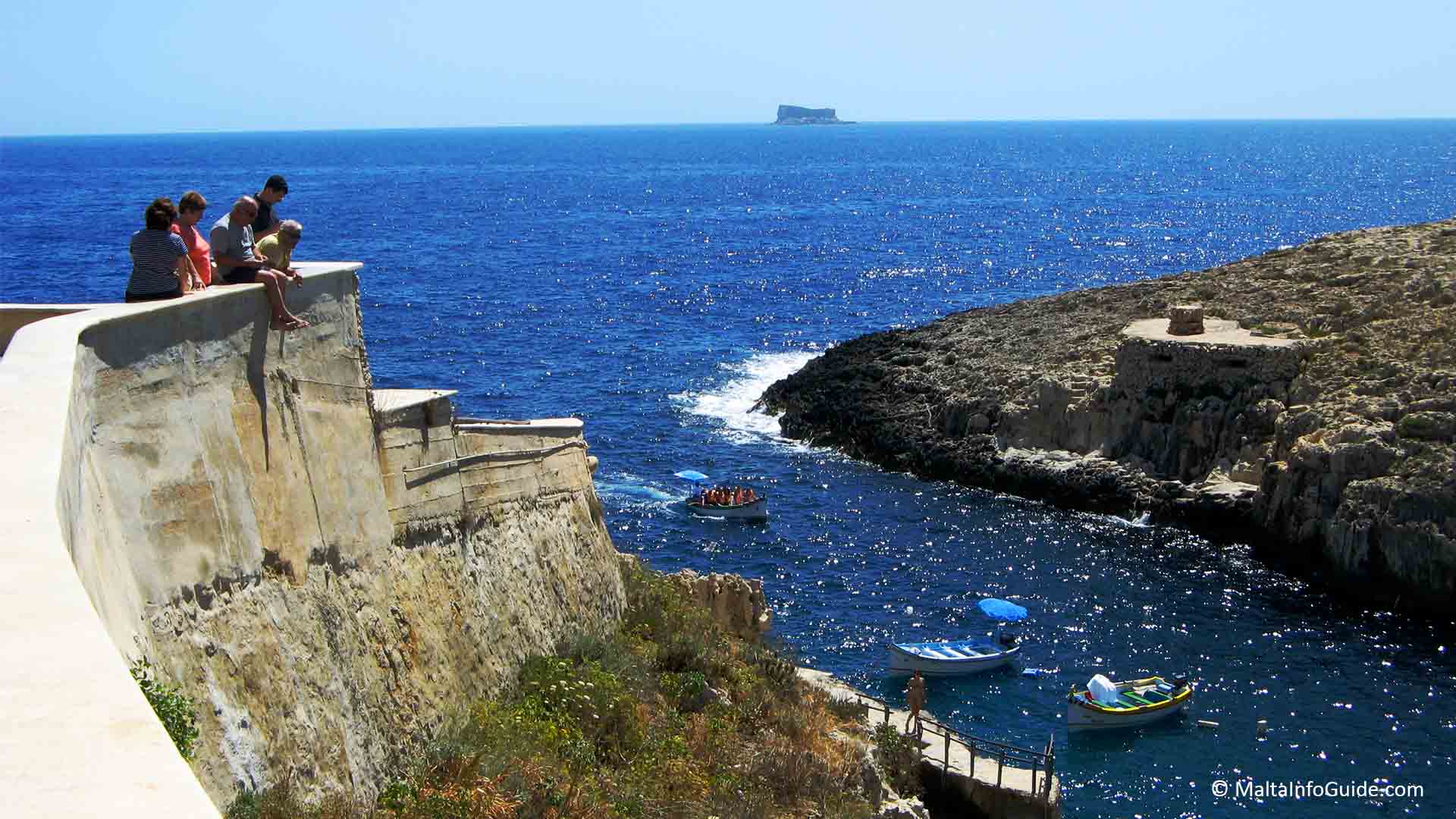 The best time to visit is in the morning when the water normally shows numerous shades of blue. Inside the caves you can observe various mirrored colours from the underwater flora. Other areas show various dark shades of blue.
In this area of Malta there are no Zurrieq hotels. All of the accommodation is concentrated on the other side of the island. At the same time, being such a small island, it is easy to arrive on the other side of Malta.

A little history about Blue Grotto
A little history about Blue Grotto
The Blue Grotto Malta started to get its name in the early 1950's, when the British army personnel located in Malta at the time, used to ask the local fisherman to take them for a boat trip to the Blue Grotto sea caves.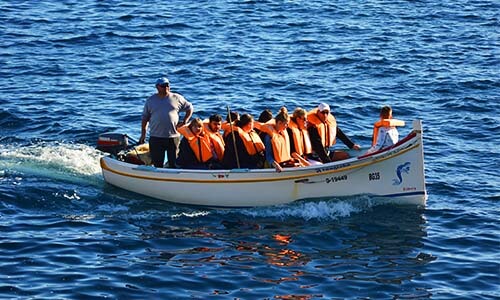 British soldiers stationed here during the 1950's, knew that the Malta Blue Grotto is very much like the Grotta Azzurra in Italian, meaning the blue grotto of Capri, that it deserved to be named the same but in English. It was literally translated in English from Grotta Azzurra. The island of Capri is located off the Gulf of Naples in Italy.

By time it became so popular that the fishermen started to offer this service to tourists and locals alike.
The Blue Grotto in Malta is an attraction for all the family.