Fun Things for Kids in Malta
Fun Things For Kids In Malta
Visiting Malta With Your Kids? What Are The Best Things To Do?
Is Malta for kids! Like any other country which you wish to visit Malta offers a variety of activities. Kids want to have fun like adults and this makes their holiday enjoyable. At the same time it helps parents to relax knowing that their kids are enjoying their time.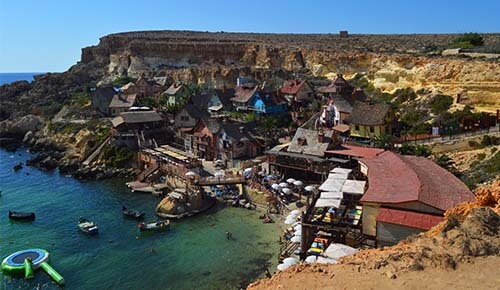 Esplora: Malta's Interactive Science
Price - Adult: €6, Child: €4
It is a centre of excellence with over 200 exhibits making science fun to learn and explore. The Planetarium is the biggest attractions where visualizations are presented of astronomy and other sciences.
The Malta's Interactive Science Centre is the unique opportunity to help cultivate a culture of scientific inquisitiveness where visitors are inspired to explore during their visit.
Malta National Aquarium
Price - Adult: €13.90, Child: €7
The aquarium boasts of 41 tanks including reptiles, insects and amphibians, Mediterranean fish especially those found in Maltese waters. It contains species from the Indo-Pacific Ocean including black tip, zebra, leopard sharks and bamboo sharks. The main large tank has a tunnel that while walking through you feel part of the marine life.
Splash And Fun Water Park
Price - Adult: €25, Child: €16
An unusual day at the park instead at the beach with attractions for all the family with water sports all through summer. Lazy river, large wave pool, splash play pool, a variety of water slides that help create that fun many wish to have during a relaxing day with family and friends.
Malta Marine Park
Price - Adult: €16, Child: €11
Situated along the coast of 'White Rocks' Bahar Ic-Caghaq, it attracts people of all ages. The very popular swimming with the dolphins is a great attraction within this park.
Experience being so close to nature swimming with bottlenose dolphins and interact with sea lions. Visit the parrots, iguanas, coati, turtles, frogs, and snakes under the supervision of trained professionals.
The Malta Classic Car Collection
Price - Adult: €10, Child: €4.50
Car and motorcycle lovers will be delighted to visit the Malta Classic Car Collection at Bugibba. Old cars perfectly renovated all exhibited under one roof.
Walk back in time to see a range of T-Birds to Spitfires and Fiats to Fords. The museum has embarked on a collection of gramophones, antique television sets, jukeboxes and fashions from the 1940s, 1950s and 1960s.
Malta Falconry Centre
Price - Adult: €8, Child: €4
Situated in the beautiful outskirts of Siggiewi village the Malta Falconry Centre with unique environment landscapes offers the first bird of pray centre on the islands. The centre was created as a reminder of the ancient's falconry tradition on these islands which goes back to the 13th century. You will see a variety of eagles, vultures, owls, kites kestrel, hawks and falcons.
Popeye village
Price - Adult: €15, Child: €12.50
The Popeye Village, the film set purposely built for the musical production 'Popeye' in 1980. It has been transformed into a park attracting many families with children to this beautiful location of Anchor Bay in Mellieha. Located in a secluded area it is beautiful to visit all year round where one can participate in various activities.
Limestone heritage
Price - Adult: €9, Child: €3
The Maltese islands are formed partly of limestone which has contributed to the construction of all buildings on the islands since the megalithic temples 6000 years ago. The Limestone Heritage Park and gardens offer the ideal tourist attractions to immerse yourselves in the local environment of how the local stone is shaped and used through the museum display, interacting with small sculpture demonstrations and children will love the farm animal park.
Sunflower Pony Clubs
It is a club for children who love horses and ponies. Located in the outskirts of Naxxar in the area of Maghtab, children have the opportunity to see a variety of other animals like goats, pigs, ducks, chickens and peacocks. Come here with your children and enjoy yourselves on pony rides. You can organize birthday parties, school outings. An ideal way for the children to mingle with animals that they love so much.
Playmobile FunPark Malta
Price - Child: €5
The fun park offers the possibility for children to interact with all the classic Playmobil toys in the different areas of the club; City Life, Rescue, Aquarium, Pirates, Police, Knights, and Fairy Tale.
It is the place for quality time where children and parents interact, building a deep bond through the different aspects of the park. You can also leave you children alone to entertain themselves while you go to the cafeteria to grab a coffee, snack or meal, meeting others like yourselves. You can shop your favourite toys at The World of Playmobil.
The Mdina Experience with 3000 years of history
Price - Adult: €6, Child: €3
Located in one of the old buildings at Mesquita Square, the Mdina Experience is a 30-minute audio-visual show which evolves 3000 years of history. Malta changed hands several times from one conqueror to another, but the site were Mdina is today was for a long time the capital of the islands the centre of all activity. Today the appearance of the fortifications are as built by the Knights of St. John during their time in Malta.
5D Malta at Valletta Old Bakery Street
Price - Adult: €10, Child: €6
A 20-minute audio visual show that will take you back in time about the capital city Valletta. It shows the various historical events that evolved since the sixteenth century. An exciting experience that brings history to life with special effects of moving seats, air blasts, water sprays, leg ticklers and 3D imagery.
It is surely very attractive to children that can visit with their parents' assistance although it is for all ages. The Knights of St. John had great plans for their new capital which became one of the most modern capitals of Europe at that time.
Eden Superbowl at Paceville
Enjoy great bowling at the 20 synthetic tenpin lanes with friends even if you are a beginner. The place is great with a mixture of good music to help you relax and become part of the game with your family or friends.
Enjoy the games arcade area and the well-stocked bar for drinks while you play and mix with friends. The bowling can be enjoyed by all ages. It is always best to book a lane before going.

Bugibba Water Park
Price - Free
It is an outdoor excellent outing activity ideal for kids up to 9 to 10 years, a great fun by the sea, close to the boat mooring jetty. It is free of charge with a game shift of 20 minutes duration to give space for other children and not to let the place get crowded.
It also provides change rooms, unlimited fountains, very clean and well organized. It is open in the morning all through summer from 10:00 till 20:00 every day.

Laser Tag, Level 4, Baystreet, St.George's Bay
Price - Starting from €7 per game
Laster Tag is ideal for children as it is safe, an indoor game where teams can complete with each other or one to one. It can be played any time of the year with unforgettable event filled with laughter and healthy competition where friends and family can join in the excitement. It is very similar to Paintball but it is completely safe and non-traumatic. Each participant is given a gum which emits a laser beam which beam is less strong than the one which comes out of your home TV remote control. Come and trey it out.

BOV Adventure Park, Ta' Qali
Away from all built up towns and surrounding noises enjoy the open spaces where the adventure park offers areas for relaxation to all ages, a real hidden gem. Five areas targeting kids with fountains and splash pools for the children to play in.
While all the rest is for adults to indulge in their upkeep of their physical health. A café offers delicious cakes and drinks while your children can continue playing close by with reasonable prices. Here dogs are not allowed but nearby there is the dog park spacious enough for them to enjoy their free running around.
National Park, Ta' Qali
Ta' Qali National Park is a great plus, a large green area where you should go during winter and spring months. During summer it is very hot, but late afternoon it will be enjoyable for walks till sunset. The park has abundance of greenery with many mature trees although the part was established 25 years ago. Parking around the park is in abundance so there is no disappointment coming here with a relaxed mind.

Horse Riding – Golden Bay, Bidnija and Xaghra Gozo
Horse riding is possible around the island. Experience the unspoilt rugged countryside on a horseback. Horse riding is fun, it helps you calm down, no rush, moving around on a slow pace.  So appreciate the spectacular views if you are at Mellieha or Golden Bay. Various routes can be followed through various country tracks, like Buskett and Bidnija. At Golden Bay it is very popular to take a sunset ride at the national park with spectacular views of the open sea over the high coastal ridges.

Sandy Beaches and water sports in various bays
With very long summer months and very hot weather the Maltese islands are ideal where families can take their kids to the beach. Several sandy beaches are ideal with shallow waters to be at rest that the hidden are safe. The best of them all is Mellieha Bay also called Ghadira Bay. The water remains shallow for quite a length and along all the bay. Water sports operators are found at all major beaches with paddle boats, kajacs, stand up paddle surfing, jet ski and banana rides.

Mdina Dungeons at Mdina
The Mdina Dungeons is the only dark walk on the islands. It has been recreated in the secret underground passages, cells and chambers of the Magisterial Vilhena Palace. You can find it as soon as you enter the main door through the bastion walls on the right side behind the bastion. It depicts episodes from the ancient past. Stories showing the way persons were punished and tortured. You might say how come in Malta these things also existed?

Horse Drawn Cabs – The Maltese Karozzin
Horse drawn Cabs or "il-Karozzin" as it is called by the Maltese, was the old transport system on the islands introduced in the mid nineteenth century. Today they are only used for tourist fun rides taking tourists to see popular areas around Mdina, Valletta, Valletta water front and Sliema. It is an enjoyable ride where the karozzin paces slowly so that passengers have time to look around and enjoy the beauty of our island. Many tourists wish to take memorable photos with the karozzin in the background.

Għadira Nature Reserve At Mellieha Bay
Located at Mellieha Bay on the side of the main road along the bay, a natural reserve for migrating birds. It is recognised as a Ramsar Convention on Wetlands and as a Special Area of Conservation within the EU Natura 2000 network. Some 140 species of migrating birds stop here to rest and refuel before continuing their migrating journey.

Għadira Nature Reserve is open from September to May on Mondays to Fridays except Wednesdays from 14:00 to 19:00. From October on Saturdays & Sundays from 10:00 to 16:00. Entrance is free and no need to book your visit.
Bird Park Malta At Burmarrad
You will be amazed to visit the Bird Park with over 200 bird species and other animals. Flamingos, peacock, pelicans, swans, storks owls, cranes, parrots and many other amazing birds from different parts of the world. It is a must for all those who love nature. Children are always amazed with animals and they interact very fast with them. This is the place for them. Guided tours take place at 11:00, 13:00, 15:00. It also offers a reasonably priced restaurant and good quality food.

Sea and Blue Lagoon
In summer the sea is very attractive and so a day by the beach is ideal. You can take a cruise to the island of Comino swimming at the Blue Lagoon and a visit to Gozo island. This might be more suitable for teenagers or children around 7 years upwards who can appreciate what they see. 

Winter sports
During winter the country side will be ideal for walking, cycling, driving which are all ideas for all the family.

Hop On Hop Off
One can take a sightseeing hop-on hop-off tour around the island either in Malta or Gozo showing you all the main attractions and at the same time having time to see which every activity you like when you are off the bus at your own leisure.

History and culture
What about history and culture. If your children are covering certain topics at school, they might be interested in visiting the Neolithic temples very unique in Malta, or a tour about the history in Malta from the Knights of St. John to the Napoleonic and the British period.

want to rent a car in malta?
We have used Discover Cars every time we rented a car. We highly recommend them due to their good service and good prices.
Get The Best Rates On Your Car Rental Now!
need to book a hotel for your malta visit?
Using Booking.com, enter your travel dates and number of occupants then rates will be available for hotels and apartments during your visit to Malta 
Book Your Hotel In Malta on Booking.com for the Best Rates!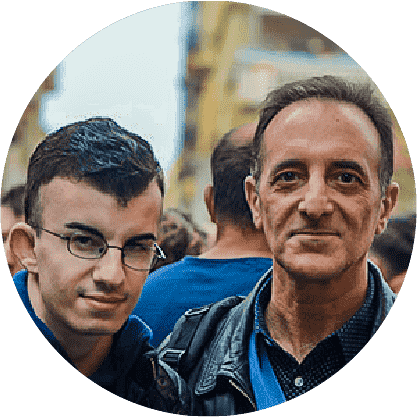 By Albert and Benjamin Magro