8 Things You Can Strike Off Your Malta Bucket List
Do you have a Malta bucket list? Malta is one of the smallest countries in Europe. Despite that, it packs a lot of punch! Thanks to its Mediterranean location between Italy and North Africa, it has been conquered a whole load of times, giving it a rich and important history.
From prehistoric temples to beautiful Catholic churches, you are sure to be impressed by the architecture. Malta boasts a lot of natural beauty too - with some awesome scuba diving underwater, and incredible rock formations above it.
In this post, we'll take a look at some of the most exciting things you can do in Malta. Hopefully, it'll make it easier to plan and make the most of your trip to this tiny archipelago.

Disclaimer: On our website, you will find affiliate links from which we receive a small commission.
1. Visit the island's new and old capital - Malta Bucket List
The first stop for many tourists to Malta will be the capital - Valletta. It's the smallest capital in Europe, with only 5,000 inhabitants. It was named a UNESCO World Heritage site and is known as one of the most concentrated historic areas in the world.
Be sure to take a boat trip across the beautiful harbour. Valletta is quite small - it's built on a tiny peninsula, so you'll have time to visit the old capital of Mdina. Set on a hill in central Malta, it blends ancient history with a wonderful eating and drinking scene. Not to be missed!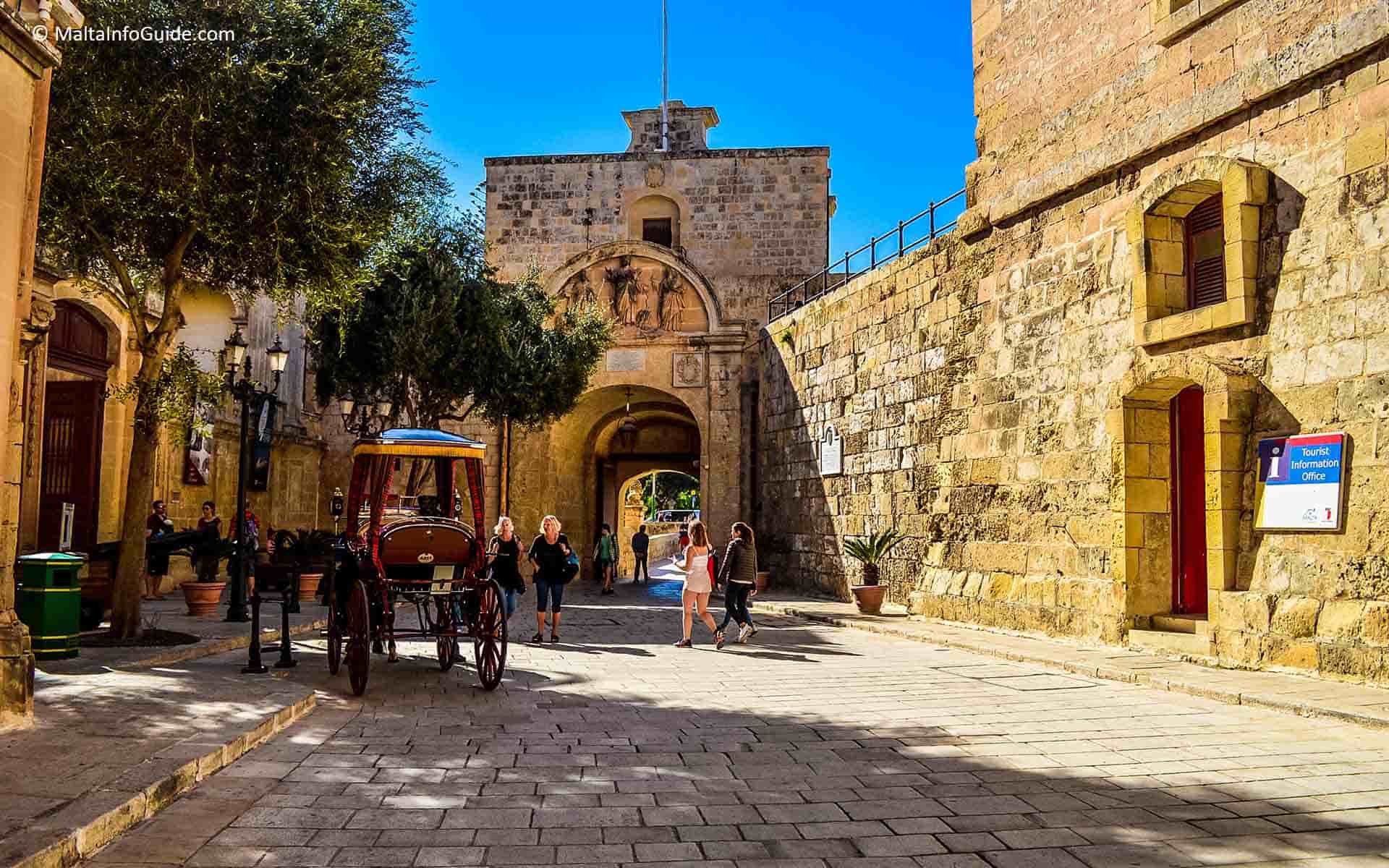 The entrance to Mdina Malta
2. Go Stand Up Paddle Boarding
With so much coastline to explore in Malta and relatively calm waters, why not try your hand at stand up paddle boarding? Glide across the turquoise waters, navigate your way between sheer cliffs, all while giving your core a workout.
It's no wonder that this is the fastest growing water sport in the world! The best locations are on the north of Malta's main island - and you're sure to be bowled over by their beauty. 

3. Dive Down To The Ruins Of HMS Maori
It's not just above the water that there's lots to see, drop beneath the waves for an awesome experience of exploring a shipwreck! This military wreck is a British ship that was wrecked by the Germans.
It now works as an artificial reef and you've a good chance of seeing fish and other marine life here. This shallow spot is a great spot for beginner scuba divers.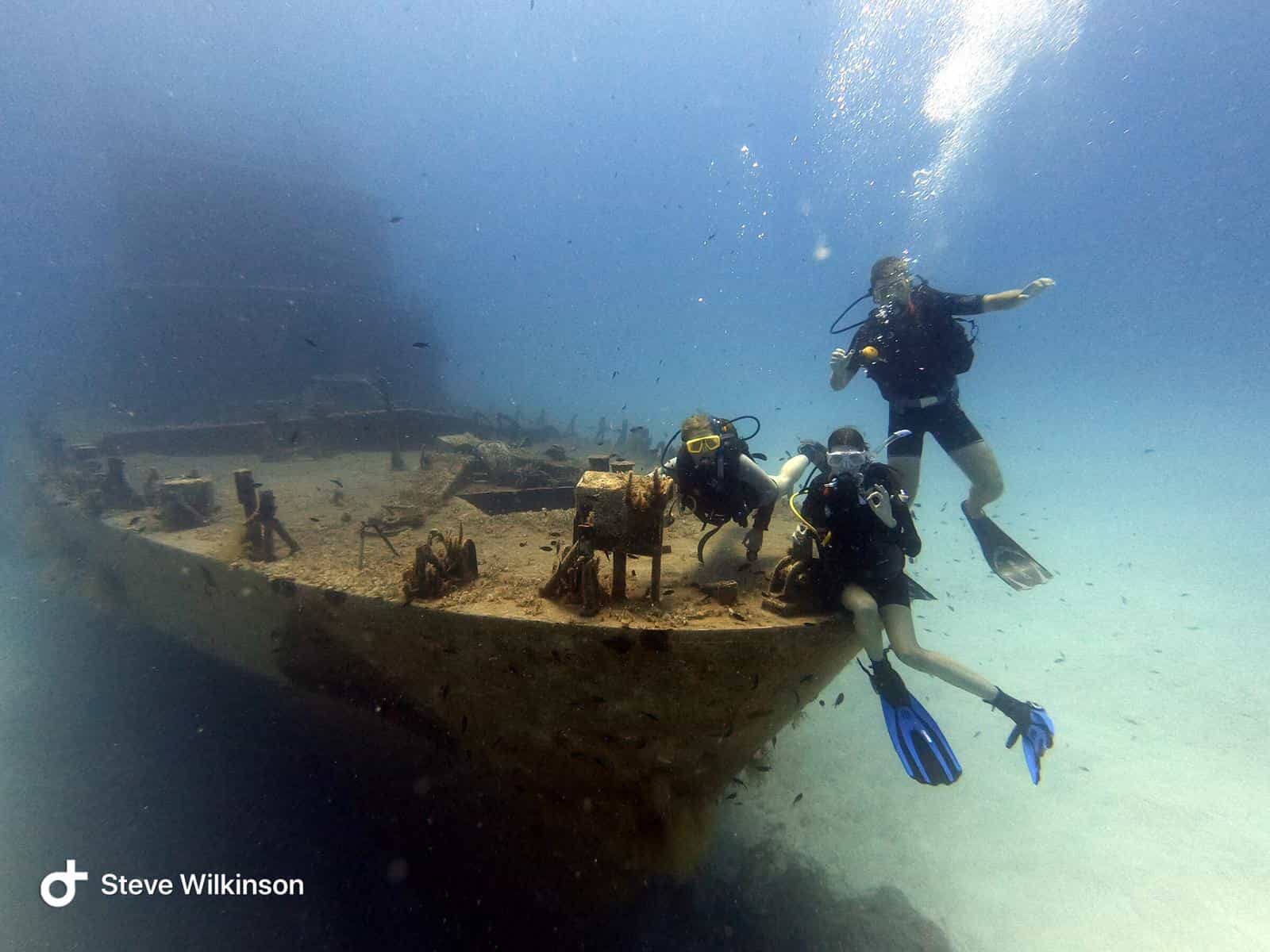 A group of scuba divers at one of Malta's shipwrecks
4. Explore The Fort Where The Siege Of Malta Took Place
Modern capital Valletta was built by the Knights of St. John and the most obvious sign of that on the island is Fort St. Elmo. The star-shaped fort guards Valletta's harbour, and it's here that one of the most important events in Malta's history occurred.
1565's siege of Malta pitted the knights against the Ottoman Empire for 3 months. In this time, more than 1,500 soldiers lost their lives. Nowadays, you can learn more about this event and the fort itself on a guided tour.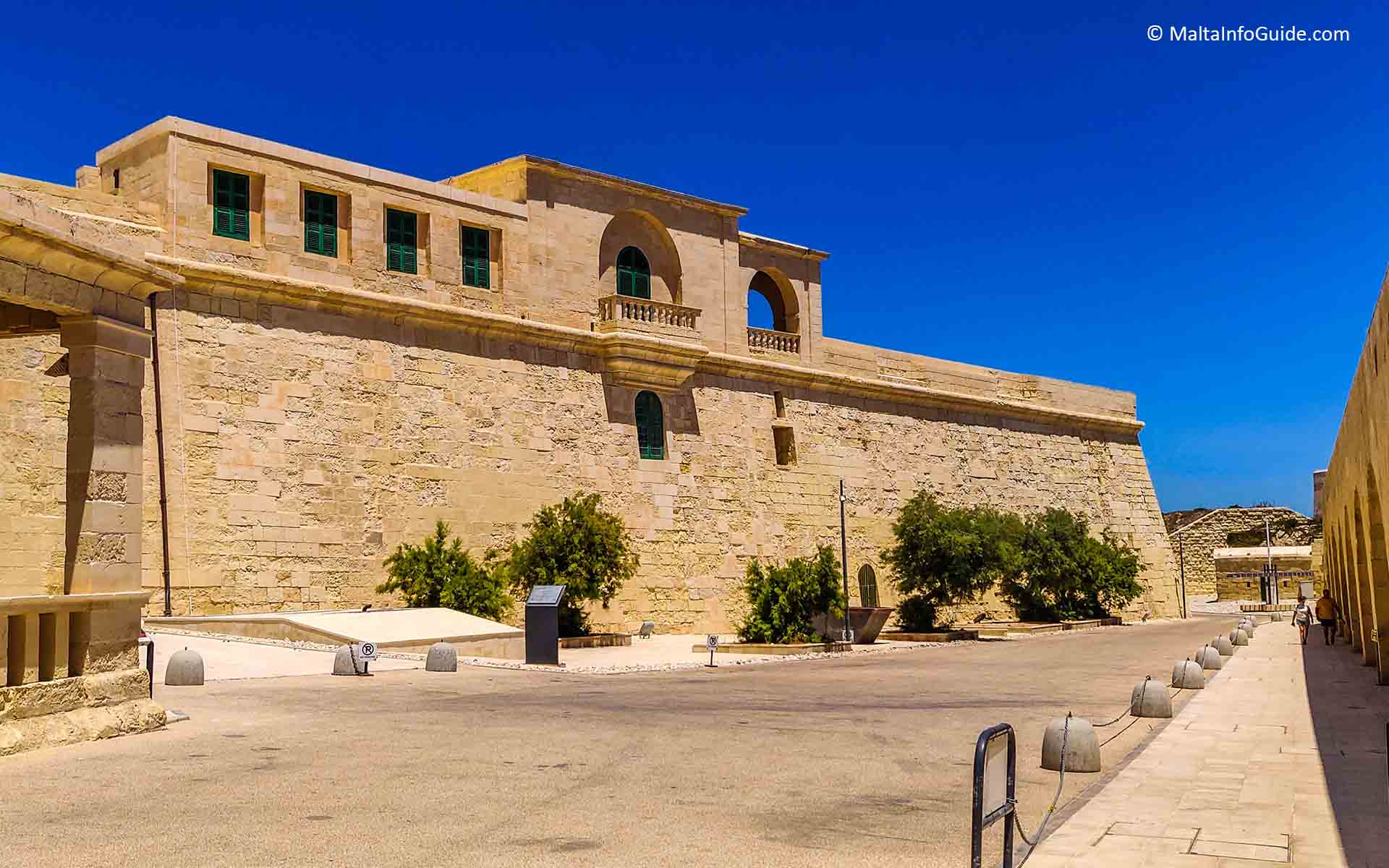 Fort St. Elmo
5. Take A Day Trip To Gozo
The second largest island in the Malta archipelago, this is where you can go if you want to see what Malta used to be like… You might recognise this quiet island, as it featured in the first series of Game of Thrones.
Unfortunately, you won't be able to see the world-famous azure window as it has since collapsed. Gozo is 20 minutes away by ferry, and many tourists visit on a day trip. However, if you have time to stay overnight you definitely should.
The fortified Citadella in Victoria is a stunning archaeological site, while the Ggantija Temples have been proven to pre-date the pyramids of Ancient Egypt.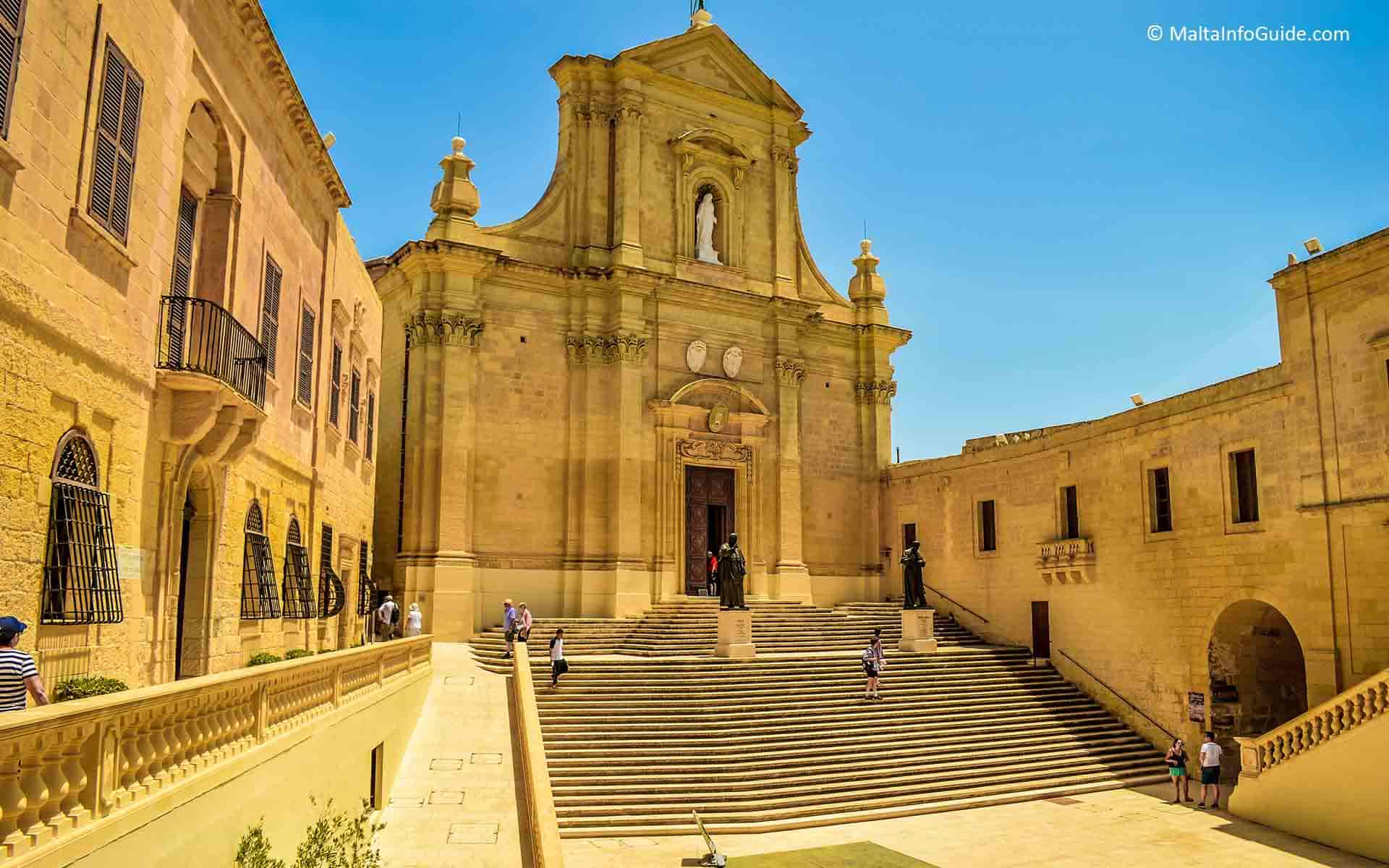 Cittadella Gozo
6. Cave Diving Off Comino
On your ferry ride over to Gozo, you may spot the island of Comino. It's an uninhabited island which sits between the two and it's a wonderful place to practise cave diving!
In fact, it's the best place for diving in Malta. While this may seem similar to diving down to the shipwreck we mentioned earlier, the thing that makes Comino special is its network of caves.
They may sound like hell for the claustrophobic traveller, but if you can put that aside, you'll be rewarded with views of brightly coloured fish, and perhaps even an octopus!

7. Enjoy Seafood In A Traditional Fishing Village
While you've seen a lot of exciting things to do on this list, there's not been much of an opportunity to slow down and chill out.
Well worry not, there's still plenty of chances for that in Malta. One such place is Marsaxlokk, a fishing village on the south coast of Malta.
Admire the brightly coloured fishing boats called luzzus from the many outdoor restaurants at the harbour. Foodies will love it here - it's arguably the best place to enjoy seafood in Malta!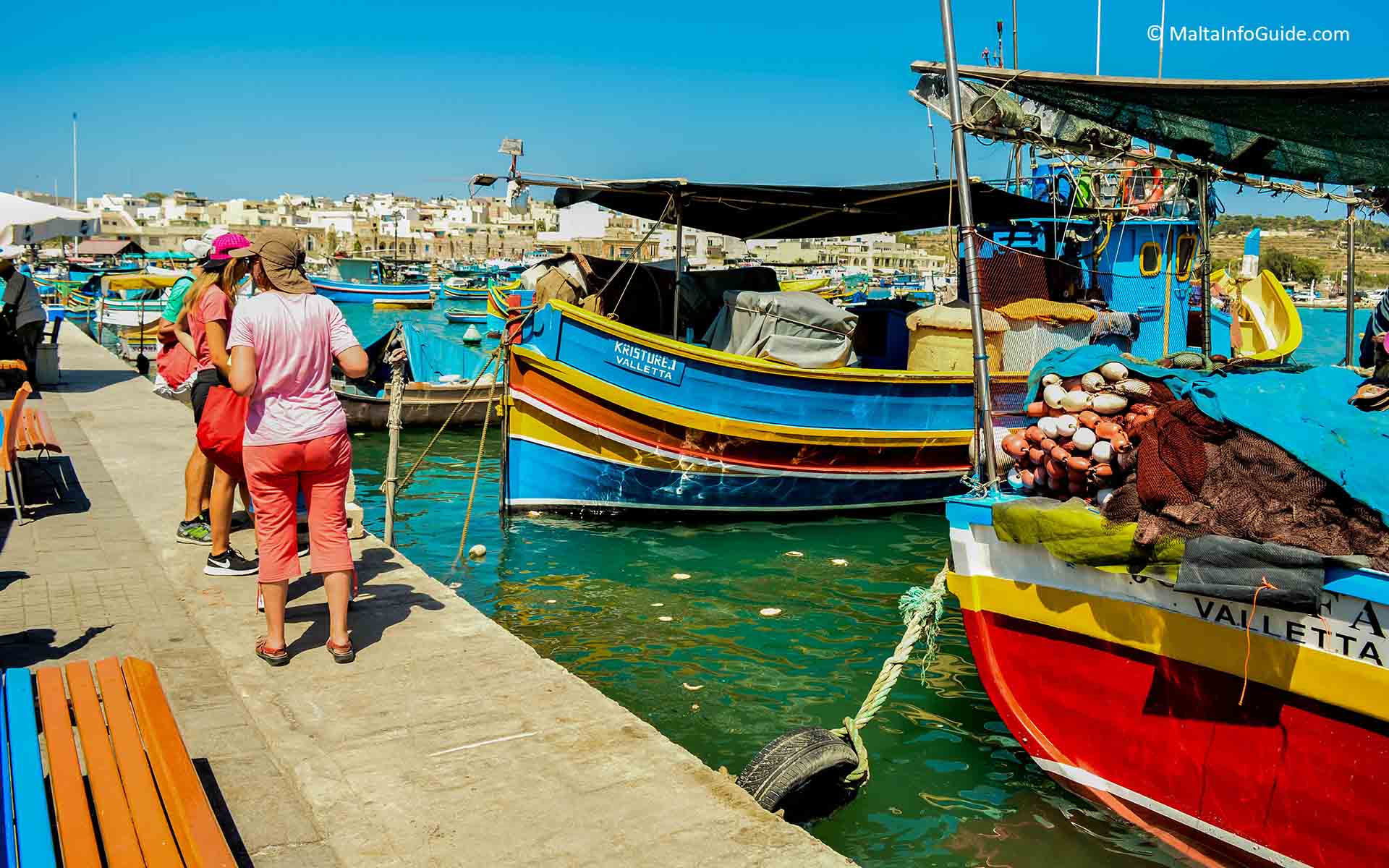 Maltese boats moored at Marsaxlokk village
8. Marvel At The Island's Stunning Religious Architecture
Last but not least, let's talk about Malta's religious architecture. Starting from the Ggantija Temples on Gozo and the Tarxien Temples (the largest complex in Malta) in Hal Tarxien, to the epic domed cathedrals, there's a whole lot of architectural blends and buildings that will take your breath away.
The Baroque St John's Cathedral is said to be one of the most beautiful churches in Europe - beating off a lot of competition, while the dome at Mosta is bigger than that at St Paul's Cathedral in London.

So, Now That You Know What You Can Do When You Visit Malta…
It's time to book your trip. Whether you want to have your breath taken away by ancient temples, go scuba diving in an old ship wreck, or just kick back and enjoy city life in the Med, Malta is the place for you.
The good news is because it's so small, you can easily fit everything and more on our list into a vacation of around 3 days to 2 weeks. But make sure to set aside some time to relax in there! For more travel tips, check out Malta Info Guide. Have a wonderful trip!

want to rent a car in malta?
We have used Discover Cars every time we rented a car. We highly recommend them due to their good service and good prices.
Get The Best Rates On Your Car Rental Now!
need to book a hotel for your malta visit?
Using Booking.com, enter your travel dates and number of occupants then rates will be available for hotels and apartments during your visit to Malta 
Book Your Hotel In Malta on Booking.com for the Best Rates!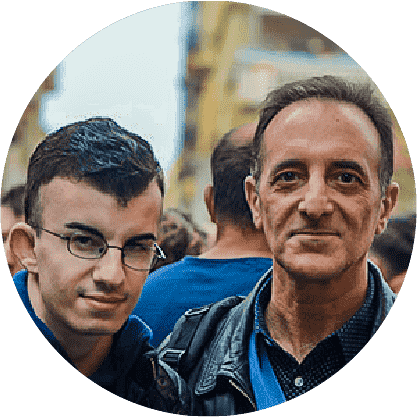 By Albert and Benjamin Magro