Blue Grotto In Malta
Things To Do In Malta - Visit The Blue Grotto.
Bus Routes, Boat Trip Timetables, Restaurants, and more
The Blue Grotto in Malta is a number of sea caves on the southern coast of Malta very close to Zurrieq and then Qrendi Village. It is famous for the extraordinary sea reflections within the cave area where many tourists during the year come here on purpose.
The small natural inlet is named Wied iz-Zurrieq where various fishermen use this natural inlet as their harbour and go out fishing. There are several boat houses in the area but by time due to its popularity several restaurants and bars flourished.
Here you find useful practical things to take note and carry with you when you come here and visit the Blue Grotto.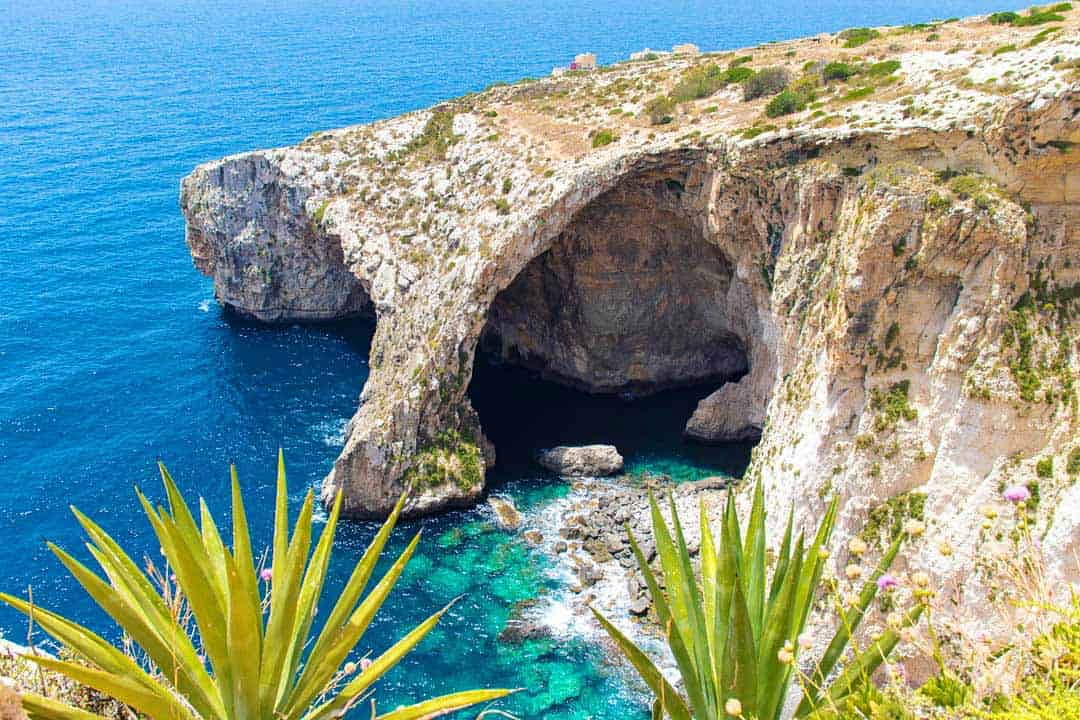 How To Get to Blue Grotto in Malta
Blue Grotto Malta boat tour

Everyday, weather permitting, you can take a trip.
The location attracts people everyday and the Blue Grotto Malta boat trip are the right occasion for a trip to the caves offering the following schedules.
Summer time: 09.00 to 17.00
Winter time: 09.00 to 15.30
Blue Grotto Malta boat trip prices: Adults €8.00 whilst children €4.00

Blue Grotto Malta & Grand Harbour Cruise
Blue Grotto Malta Boat Trips
Booking office for boat trips.
It is situated adjacent to the boat yard close to the embarkation area. You can proceed down the boat slipway towards the shore line a bit far away from the parking area just the same distance from the last public transport bus stop. Or the alternative route for people with wheel chairs or pushchairs. Just 5 minutes walk.
- The duration of the trip is around 20 minutes.
- Trips are only performed weather permitting as the sea might be rough.
- Trips are performed by the Malta Blue grotto boat, the same Maltese boat used for fishing. The boat captains are seasoned fishermen who know the location very well.
- For safety purposes all passengers are obliged to wear a life jacket.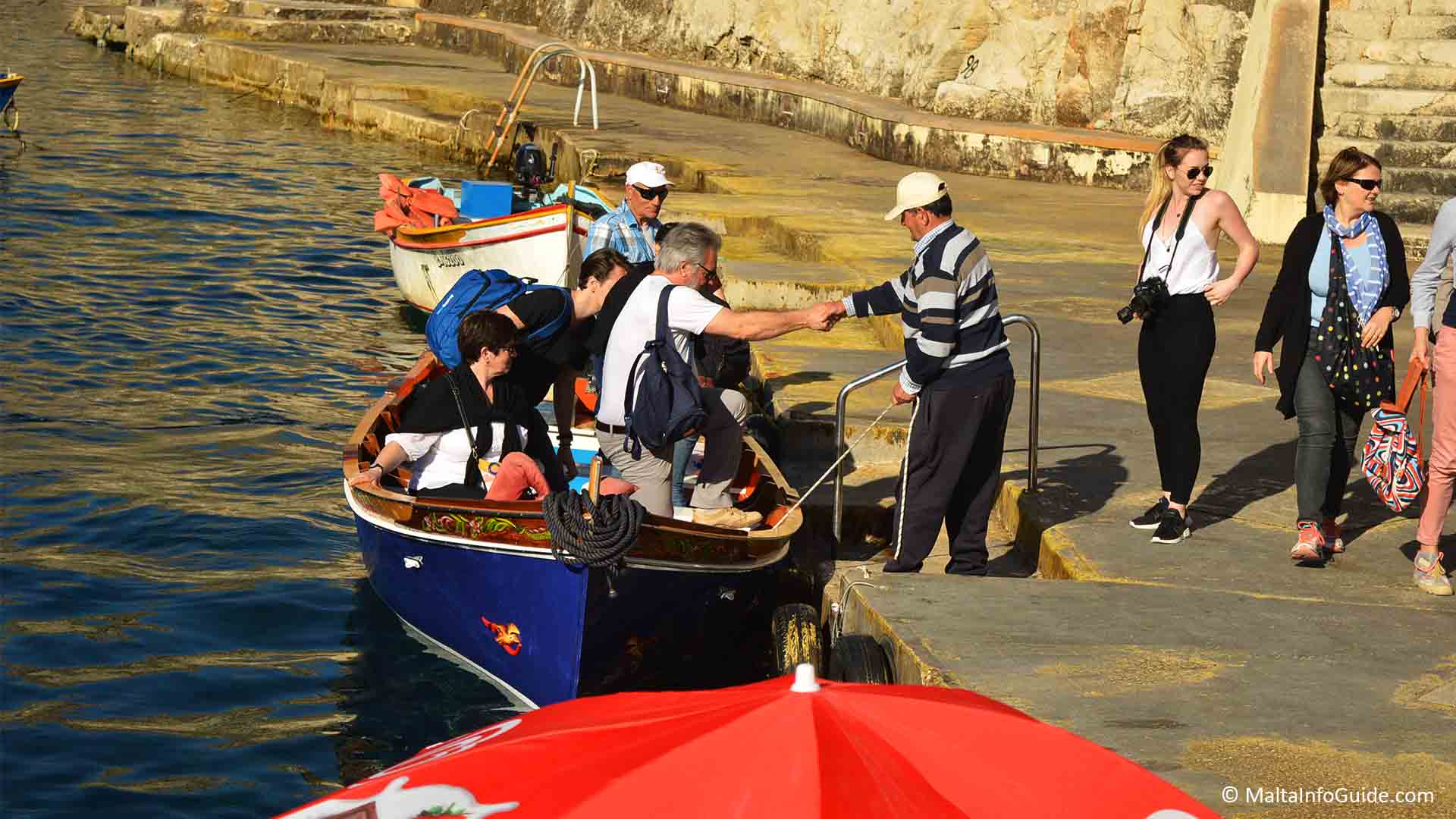 - Within the natural inlet of Wied iz-Zurrieq, a small jetty is provided for the embarkation of the boats.

- During the hot summer months a canopy is provided for awaiting persons.
- A queue could be encountered when large groups of tourists arrive at one go.
Blue Grotto Malta Bus Routes
Updated on 30/01/2018

Details of popular routes by Malta Public Transport for this location.
You will also find the Blue Grotto Malta map location including the various bus stops mentioned for those who are not yet familiar with Malta.  
How to get to Blue Grotto Malta from Valletta Terminus:

- Bus Number - Route 74
- Time duration 30 minutes
- Stop at Panorama bus stop
- 10 min walk, down the hill to blue grotto
St. Julians to Valletta then to Blue Grotto including residents from Swieqi, Paceville, Sliema and Gzira - Route 13 - 16
Route 13 - Every 20 minutes
Route 13A - Every 20 minutes
Route 14 - Every 30 minutes
Route 15 - Every 30 minutes - This route starts from Sliema Ferries
Route 16 - Every 30 minutes
Stop at Valletta Terminus then catch route 74 to Blue Grotto Caves

The Most Popular Tourist Attractions Malta Offers
Enter 'maltainfoguide' in the coupon section for a 5% Discount on your booking.


Bugibba to Rabat then to Blue Grotto in Malta - Route 186
Time duration 30 minutes
Stop in Rabat, bus stop Rabat 2
Catch route 201 from bus stop Rabat 2 to Blue Grotto
Airport directly to Blue Grotto in Malta - Route 201
Time duration 60 minutes
Stop at Grotto bus stop
General Information on 201

- Route 201 starts at Malta International Airport and its final destination is Rabat interchange and vice versa.
- When you are at the Grotto bus stop before taking the bus you have to check or ask the driver where it is going, either to Airport or to Rabat.

Details off bus routes, Valletta, Airport, Rabat & Bugibba bus terminus and Pembroke Park & Ride locations.

To Blue Grotto from Cruise Port
There are three options to get to Blue Grotto in Malta from Valletta Cruise Port which is also called Valletta Waterfront:
Option 1: By Taxi
Option 2: Hop-On-Hop-Off
Option 3: By Bus
From Valletta Waterfront there is the 133 that takes you directly to Valletta Terminus from where you can catch the 74 directly to Blue Grotto in Malta.
Or
From the Waterfront walk to the Barakka Lift which is around 1km then when you arrive to Upper Barakka with the lift you walk another 1km to the Bus terminus. Then catch the number 74 to blue Grotto.
While you are at the Upper Barakka Gardens take the opportunity to observe the Grand harbour from the panoramic balcony.

The location is very good for swimming although the sea can be rough. If you love swimming do not forget your swimsuit and snorkeling gear.

Dive the Maltese islands: Wied iz-zurrieq is one of the main locations. Here you find Um El Faroud which is a 10,000 ton Libya tanker which was scuttled off the coast of Wied Iz-Zurrieq as an artificial reef and a diving site since 1998. Here you will encounter squid and barracudas. We suggest that you dedicate a holiday in Malta specifically as a diving holiday in Malta.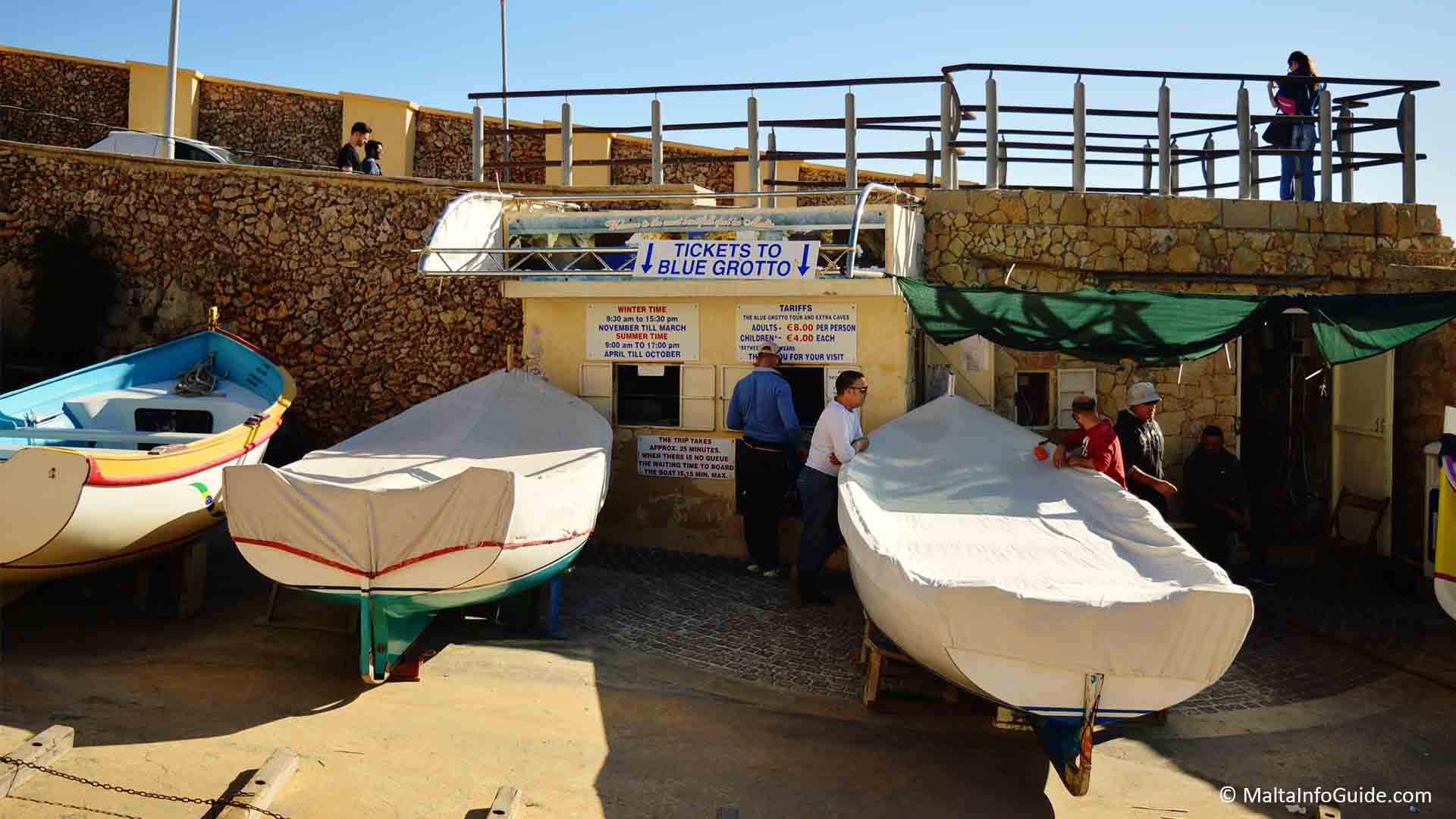 A large parking area adjacent to the restaurants.
The sea can get very rough depending on the weather.
People with disability can access to the boats is via a steep slope which might present some difficulty for a disabled person. A strong helping hand is recommended.
A public garden where children can walk and rest. It is advisable not to leave the children alone in certain areas as there are high rocks or too close to the edge of the far end of the garden.

The location is good for short walks if you have extra time to relax.
- Hagar Qim and Mnajdra, part of the Megalithic Temples of Malta, just 2 kilometres away.
- Zurrieq and Siggiewi village
- Ghar Lapsi a small bay. Proceeding further up the coast up to Dingli cliffs. It is a very nice area to explore and ample space for walks and being a quiet area free from any buildings.
The Blue Grotto in Malta is an attraction for all the family.