2 days in Malta Itinerary
How To Make The Most Of Your Short Trip
Would you like to spend 2 days in Malta for a short break? Here is the perfect guide that will help you get to know the Maltese islands in such a short amount of time. While two days may not seem like much, you can still see the main highlights and do the main things.

The guide is intended for people who will be spending at least two full days. Arrival and departure days do not count as full days.
the 2 days in Malta itinerary
Day 1 of 2 in Malta
During the first full day in Malta, you can go wander around some of the island's oldest locations.

Due to the fact that you only have two days, consider spending half a day in Valletta, the capital city. A few kilometers away is Mdina, which is also a must-see and could take half a day to see. The three cities which include Birgu, Isla and Kalkara will take you a bit more than half a day to see.
While you are free to choose where to go on your short holiday in Malta, here we are recommending the best things to see.
the capital city valletta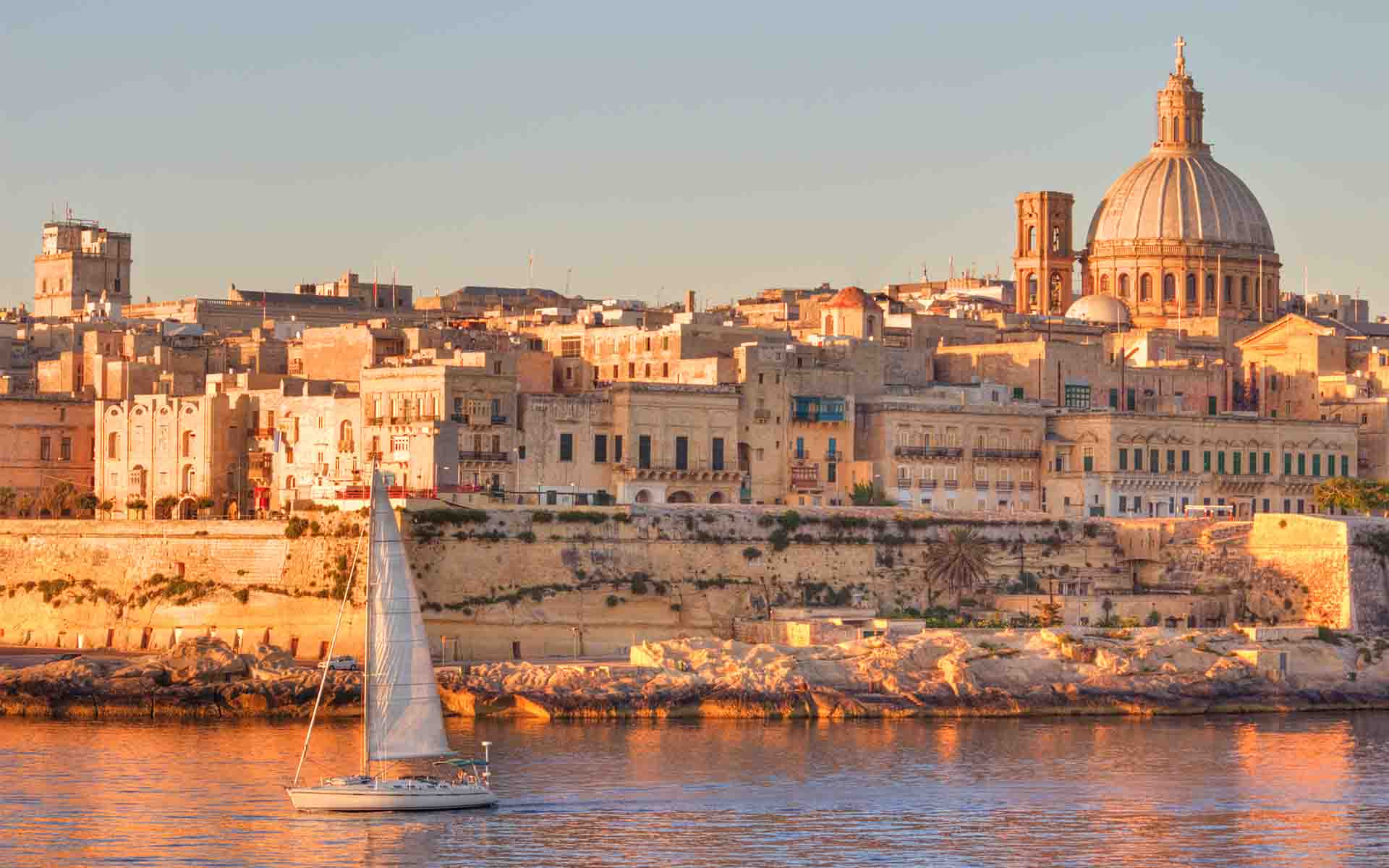 2 Days in Malta - Valletta Malta
Valletta also referred to as The City or 'Il-Belt' in Maltese. Our capital city is deeply loved by many tourists that visit Malta. It has been recognised as a UNESCO's World Heritage sites since 1980 and it was also the European Capital of Culture in 2018. It is a city built by the Knights of Malta in a baroque style. Today it is centre of Malta's cultural, culinary and commercial life.
Merchant and Republic street are the most active pedestrianised streets in all of the capital city. Buzzing with people doing their shopping and going about their daily routine. Along these streets are museums and cultural attractions.
where to eat
Cafe Cordina - One Of Europe's Oldest Cafés
Nenu The Artisian Baker - A Traditional Maltese Restaurant
Is-Suq tal-Belt - Valletta Food Market
Noni - A Michelin Star Restaurant
the silent city of Mdina

Mdina in Malta Cathedral
Since you are here for two days, a walking tour round Mdina is the best choice to see a lot in little time. Use your feet and wonder around the small city observing the narrow streets and small squares. It is a very small city but every street will amaze you.
While pacing through Mdina, have a look out for the lovely coats of arms and elaborate bronze door-knockers adorning many facades. If you have extra time, do the same in the neighbouring village Rabat just outside the fortifications of Mdina.
Mdina has lots of amazing history which starts from over 4000 years ago. As settlers occupied Malta, the city was renamed plenty of times such as Città Notabile, Città Vecchia, Maleth, Melite and Melita. 
what to visit
The Mdina Gate

St. Paul's Cathedral
The Mdina Experience - Audio-Visual Show
The Mdina Dungeons Museum
Palazzo Falson - A Norman House
Vilhena Palace & National Museum of Natural History
where to eat
Bacchus Restaurant - Fine Dining
Il-Veduta Restaurant - Gorgeous Panoramic Views
Fontanella Tea Garden - Malta's most popular tea and cake destination
Trattoria AD 1530 - At Xara Palace Relais & Châteaux
the three cities - birgu, L'Isla & Bormla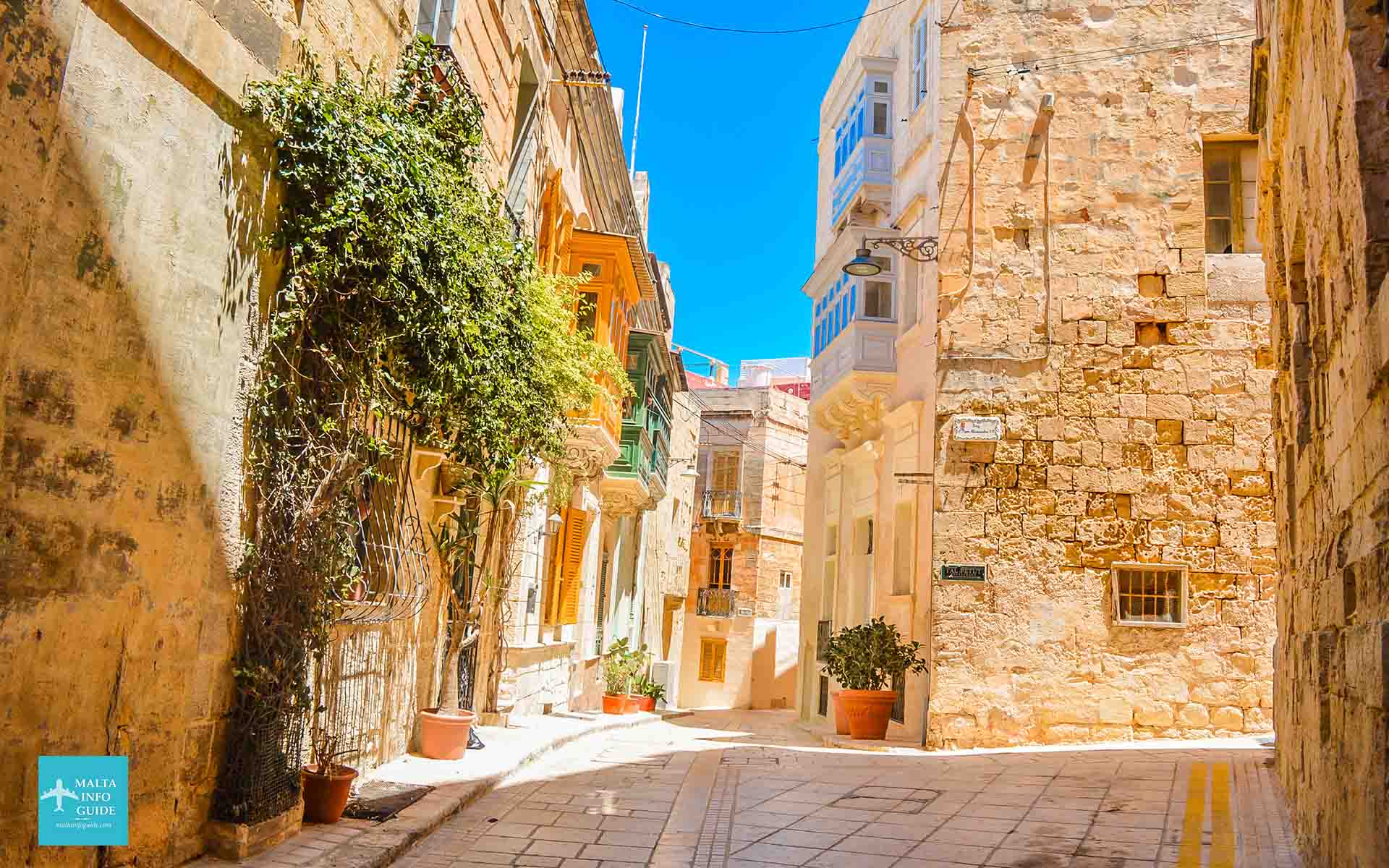 2 Days in Malta - Birgu Malta
The three cities, have a long history. First, they were home to the Knights of Malta back when they occupied our island, then they were the dockyards that kept the British Mediterranean Navy afloat and today they are one of the most preserved areas in Malta.

The first city is Vittoriosa also known as Birgu. It is a fortified city that is usually unheard of by tourists. It has a medieval atmosphere with fortifications surrounding it.
The second city is Senglea also known as L'Isla. Take a walk around this city and admire the local charm, buildings, narrow streets and also the breath-taking Grand Harbour view. At the same time you can sit down and have a bite to eat and taste the local cuisine.
The third city is Cospicua also known as Bormla. Just like the other two cities, it medieval surroundings, good local cuisine food, a 100-ton canon (worth visiting) and also beautiful views of Valletta and the Grand Harbour.
what to visit
Malta Maritime Museum
St. Lawrence's Church
Inquisitor's Palace
Sicolo Norman House
100-ton canon
Fort Saint Angelo
Esplora - A childrens science centre
where to eat
Don Berto Restaurant
Cargo Bar & Dine
Del Borgo Wine and Dine Bar
Terrone Restaurant
La Locanda Del Pescatore
Wine Bars in Birgu
Snack Food at Band Clubs
Day 2 of 2 on the Maltese Islands
As the second day of your holiday, here we provide you with two choices. Unfortunetly unless on a tour it is not really possible to see both islands on the same day unless rushing through.
Obviously Gozo is a must visit as there are plenty of opportunities to encounter. Comino being more of a summer destination is more for people who love the beach and swimming.
the island of gozo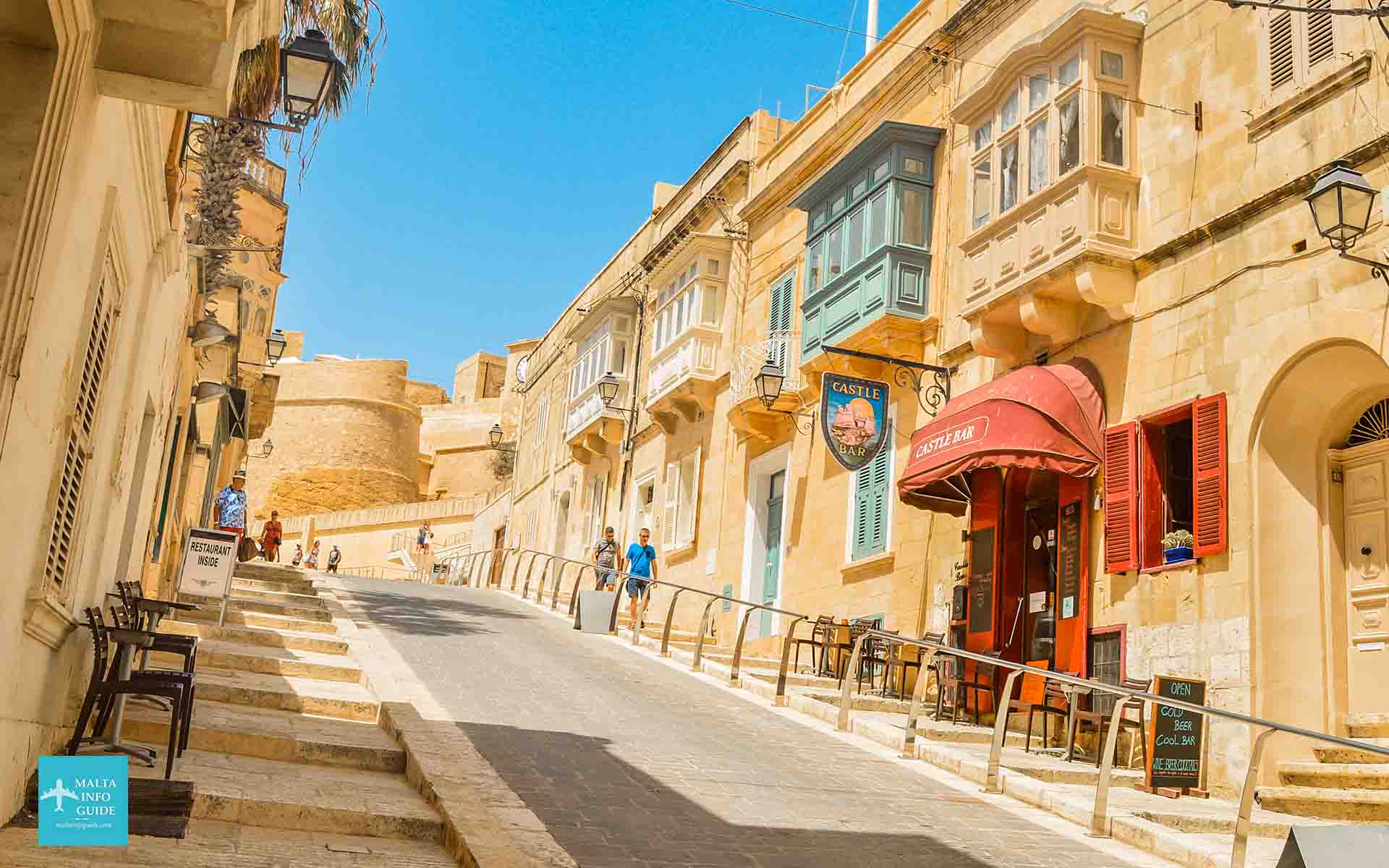 Victoria Gozo
Malta's sister island, Gozo, offers plenty of attractions, even though it is small, and is a popular destination for day trips and weekend getaways. It is only a ferry trip away via the Gozo Channel or the Gozo Fast Ferry from the island.

There is nothing better than a visit to Victoria, the capital, where you can see the busy market and stunning Citadel. Gozo's only two shopping malls are located here.
Among the many villages to visit on the island of Gozo are Marsalforn, Xlendi Bay, Ghasri, Xewkija, and Nadur.
the island of comino malta - Mostly a summer destination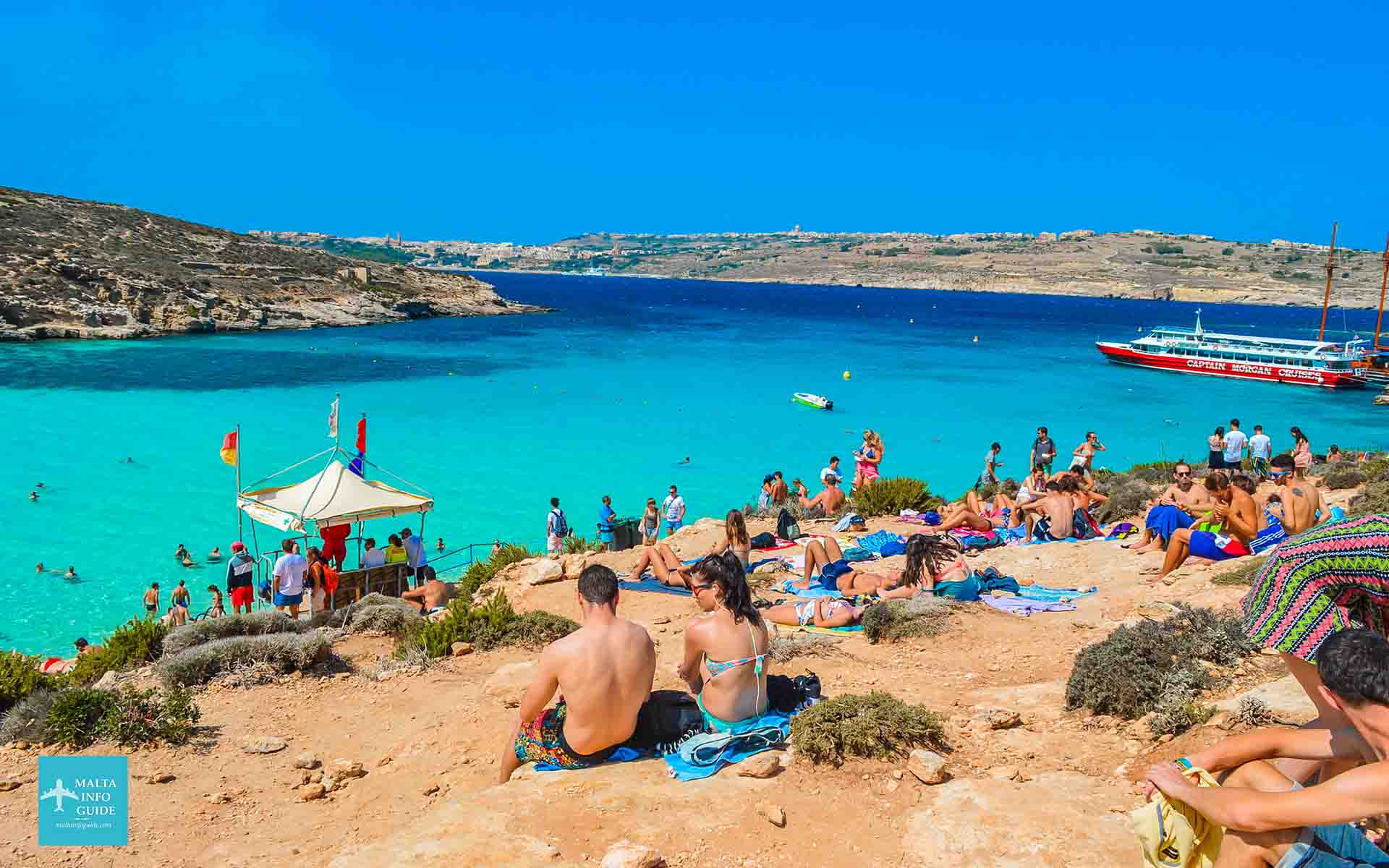 2 Days in Malta - Island of Comino
Are you planning a summer holiday in Malta? Take a day trip to the Blue Lagoon Malta on the island of Comino. You can either hop on a ferry that only takes 20 minutes to the island or embark on an all-inclusive cruise that leaves from either Sliema or Bugibba.

A visit to Comino island will always be one of the highlights of a trip to Malta for any tourist. There is no doubt that it is a pleasant escape from the hustle and bustle of everyday life.
Due to the island's small size, you can walk anywhere and enjoy the greenery and relaxation it provides. If you plan on coming by ferry to Blue Lagoon and swimming, you'll have to think ahead. This is because there won't be enough space to place your belongings and swim during the summer season.
top places to visit
Santa Marija Tower
Santa Marija 
Cominotto Island
St. Nicholas Comino Beach
Where to stay in malta
The variety of places to stay in Malta as well as the different types of accommodation that are available will make your choice easier. You will be able to choose from a wide selection of hotels, apartments, boutique hotels, and farmhouses.
The most convenient places to stay in Malta are Valletta, St. Julian's, Sliema, Bugibba, or Mellieha for at least two days.

Check out our hotel pages where we dive into our recommended hotels in several locations.
how to get around malta
Malta is small but you still need to use some type of transport to get around. Both in Malta and Gozo, the transport system is the same. Renting a car and driving around the island will give you more flexibility to go around the island as freely as you want.

You can also use our public transport, but you might take more time to go around due to the traffic on the island. A taxi is also a suggestion if you want to travel from one place to another faster. The only thing is that its gets quite expensive if used very often.
We hope that this guide has given you a good insight of how to spend your 2 days in Malta. While you are here why not check how many days you should spend in Malta and also you can check our 3 days in Malta guide.
Valletta Skyline Photo - Depositphotos
want to rent a car in malta?
We have used Discover Cars every time we rented a car. We highly recommend them due to their good service and good prices.
Get The Best Rates On Your Car Rental Now!
need to book a hotel for your malta visit?
Using Booking.com, enter your travel dates and number of occupants then rates will be available for hotels and apartments during your visit to Malta 
Book Your Hotel In Malta on Booking.com for the Best Rates!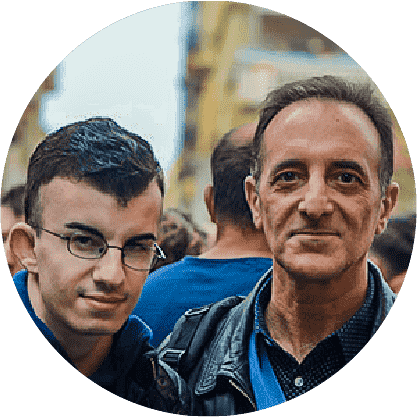 By Albert and Benjamin Magro