Top free things to do
Malta & Gozo Are Full Of Things To Do For Free
The best things in life are free. Honestly! Here's our guide to enjoying the free things to do in Malta and Gozo.

The Maltese islands are blessed with a packed annual calendar with traditional events such as village feasts mostly celebrated in summer, carnival, mention so others. Night life is very active and similar to many European cities.
Disclaimer: On our website, you will find affiliate links from which we receive a small commission.
For free activities see our suggestions below, our helping hand to plan your stay here with us. We've compiled the best free things to do in Malta for those of you who want to explore a variety of things in Malta.
The silent city of mdina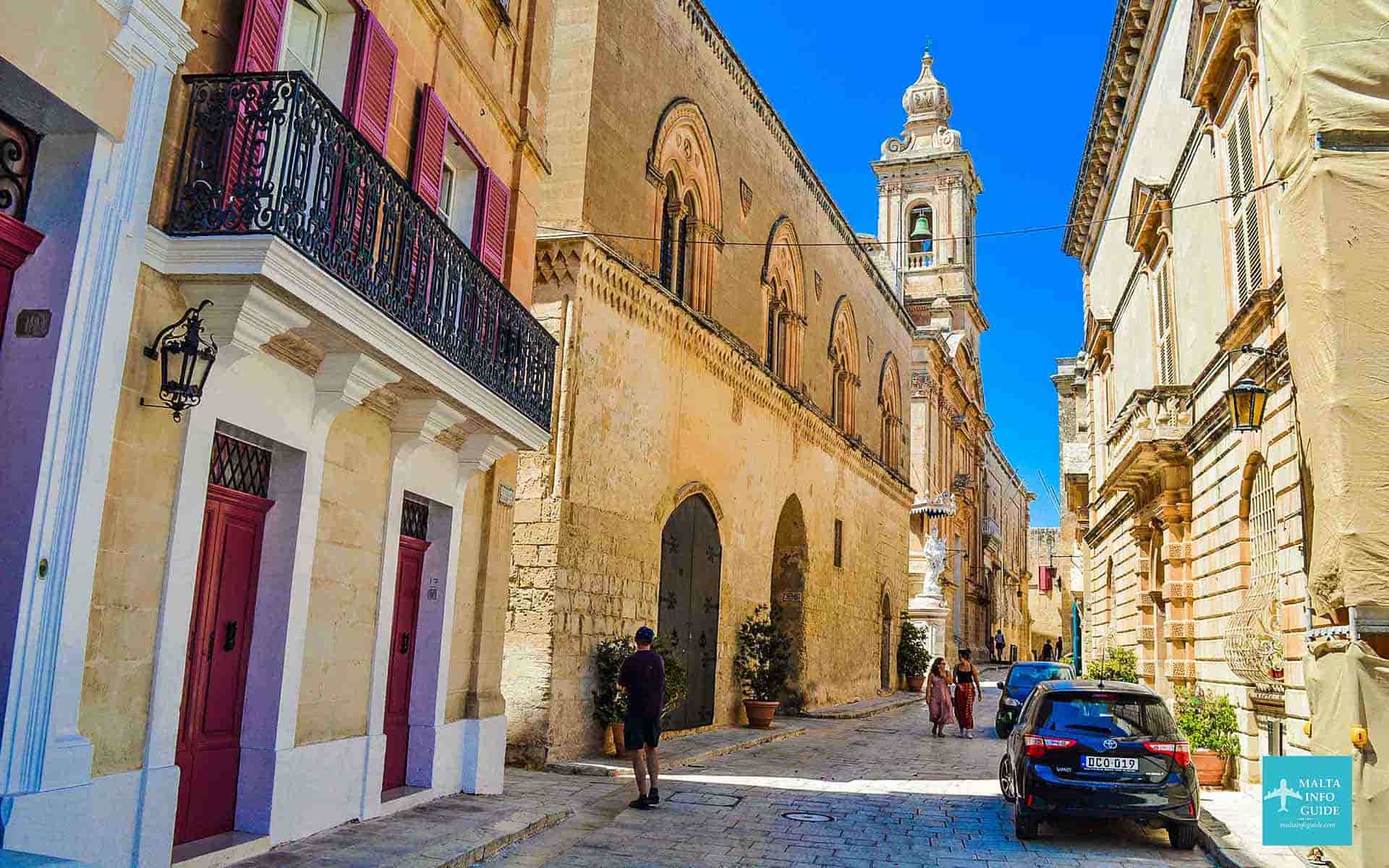 Get the taste of the charming Mdina the old capital of Malta with medieval buildings, narrow streets, cobbled street. A great place to visit.
So quiet in contrast to everyday life in Malta. Take a horse-drawn can within this fortified city. Visit the attractions that will surely attract you like the Mdina Dungeons and The Mdina Experience.
There are more place to visit like St. Paul's Co-Cathedral with great internal décor of marble, painting, sculptures. Palazzo Falson with a great collection of treasured hidden within this 13th century palace.
Mdina is great at night, many visit the various restaurants and cafes. One in particular very popular Fontanella.
The great vie over the bastions where you can see a large area of the island. It is photogenic both during day and at night, ideal for the discerned photography.
the spectacular city of Valletta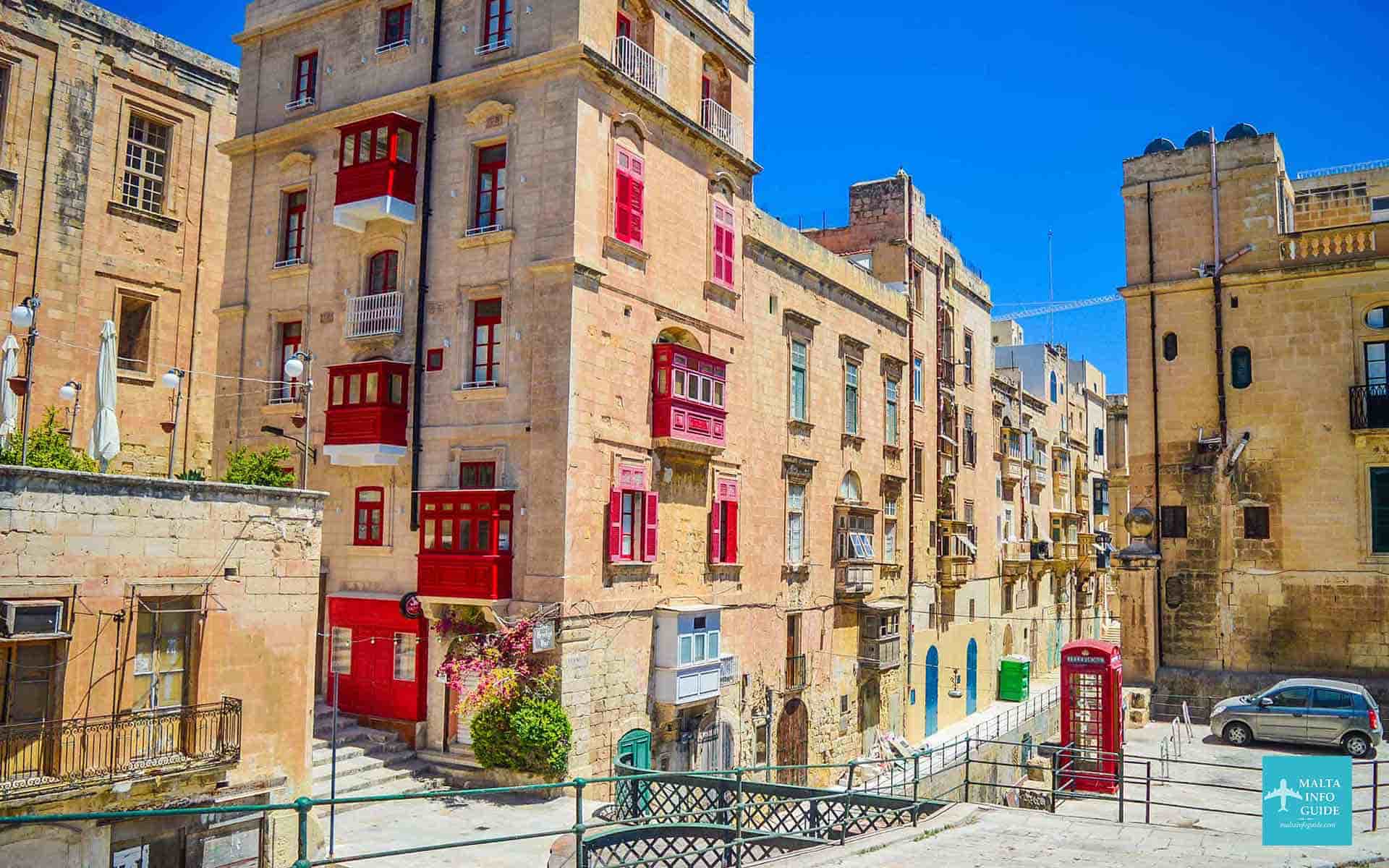 Valletta will fascinate you with its beauty, it has 320 monuments ….
Founded by the Knights of St. John through the foresight of Grand Master Jean Parisot de Valette, he built a capital by gentleman for gentleman. It was started in 1566 after the great siege against the Turkish army and complete five year later.
It was the pride of Europe that made them more certain that the Knights were even stronger to withstand the Turkish attacks. Valletta became officially the capital of Malta on 18 March 1571
Today there is so much to see, the fortifications themselves massive and huge, the grand master's palace and armoury where there is still a good collection of armour.
The life itself of the capital with shops, restaurants, cafes, the open market and the daily life of its inhabitants and the numerous person who work within.
take part in a Village feast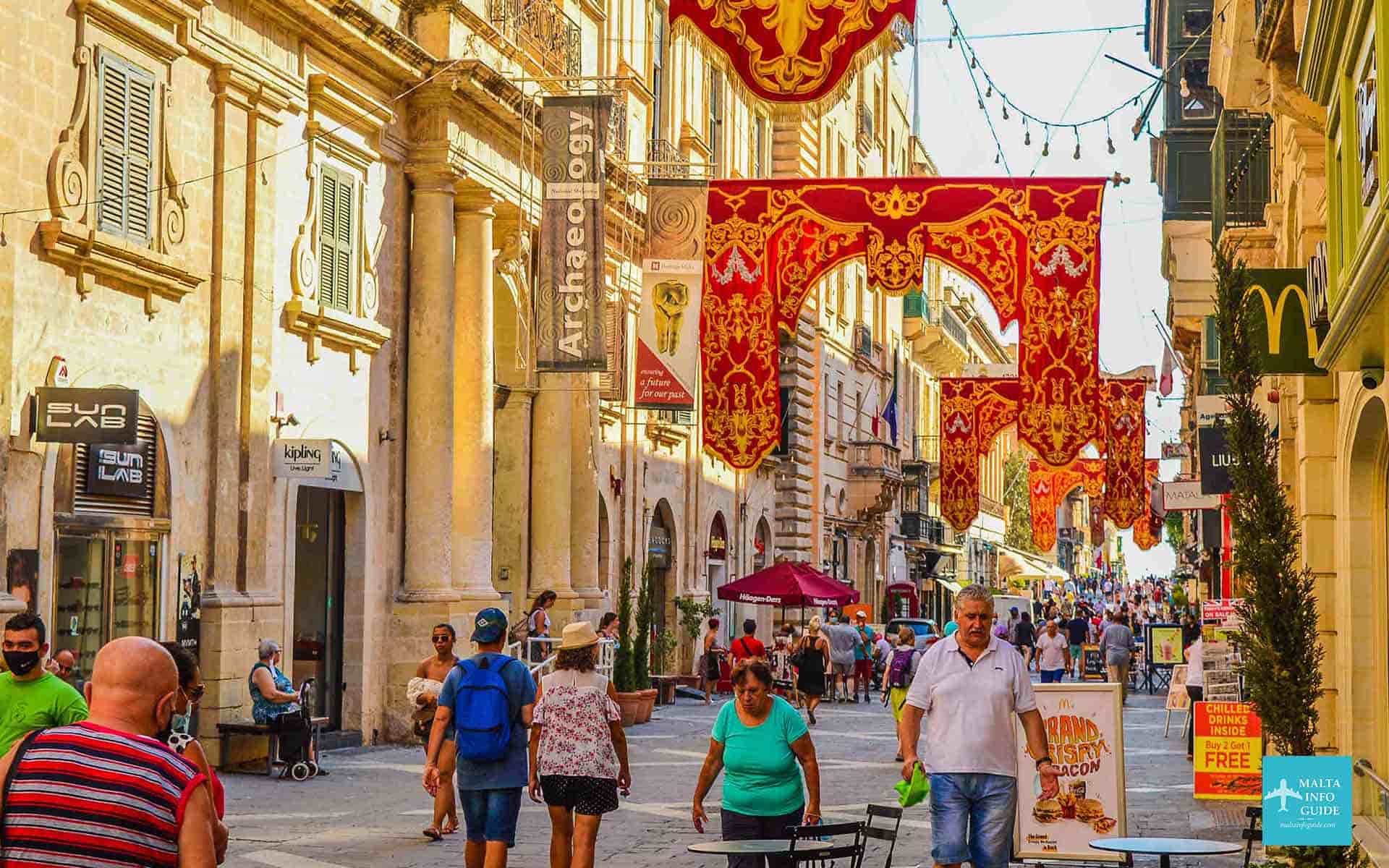 The very popular religious village feasts dedicated to the patron saint of each locality. The most concentrated period is from May to September of each year where in the peak months of summer there are five to seven feasts every weekend.
Highly celebrated with the participation of all the clergy and villagers, the feast is a memorable celebration of church functions, decorations with vibrant colours, band marches with the participation of hundred of locals.
Fireworks are let off every day where it culminates during Saturday and Sunday with colourful aerial displays and displays of ground fireworks that attracts numerous people from around the island.
It is a unique way of celebrating, a must to see and be part off. There are tours for the Saturday and Sunday but if you intend going it is best to have a rented car. You might also have your accommodation if one of the villages or towns which will make it easier to attend. If you want a hint when they are celebrated see our detailed list of all yearly feast calendar for both islands.
sunbathe or swim at a Beach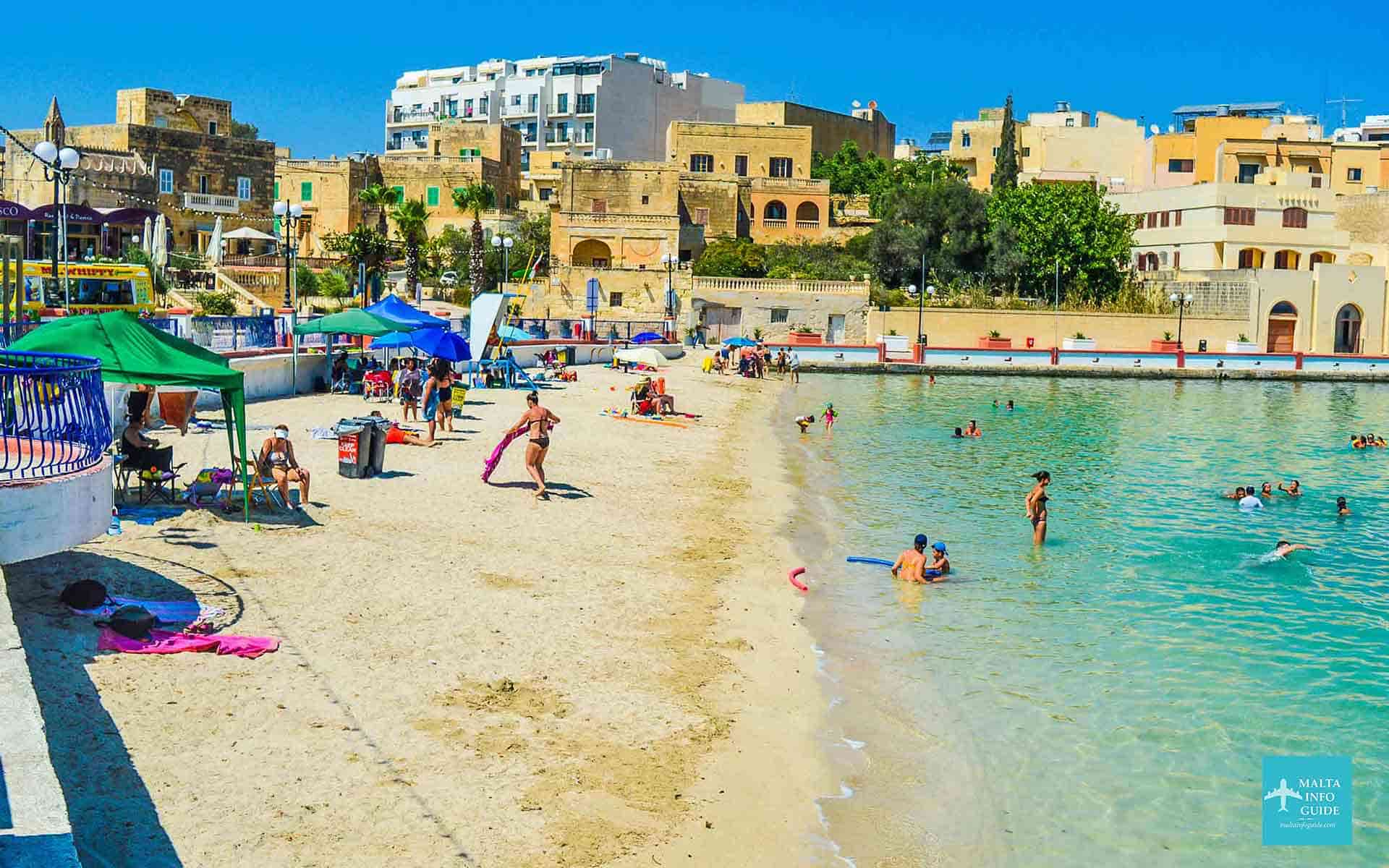 Surrounded by sea there is surely a place for everyone to swim, snorkel, dive, sunbath or walks along the coast.
Malta with 300 days of sunlight every year, the locals have for centuries taken advantage observing them with enjoying themselves with pleasure boats, camping, summer residences and whole days by the sea swimming, sunbathing and not least enjoying food.

Several sandy and rocky beach with different character, secluded small bays with a character of their own. Beaches which can be reach if you visit with a boat or a kayak to see the numerous caves around the coastline.
Today many offer rentals for water sports equipment, scuba diving, jet skiing, Kayaks, banana rides, flyboarding, hoverboarding and Jet Packs. If you visit one of the main beaches you will surely meet a rental operator.
Walk around the countryside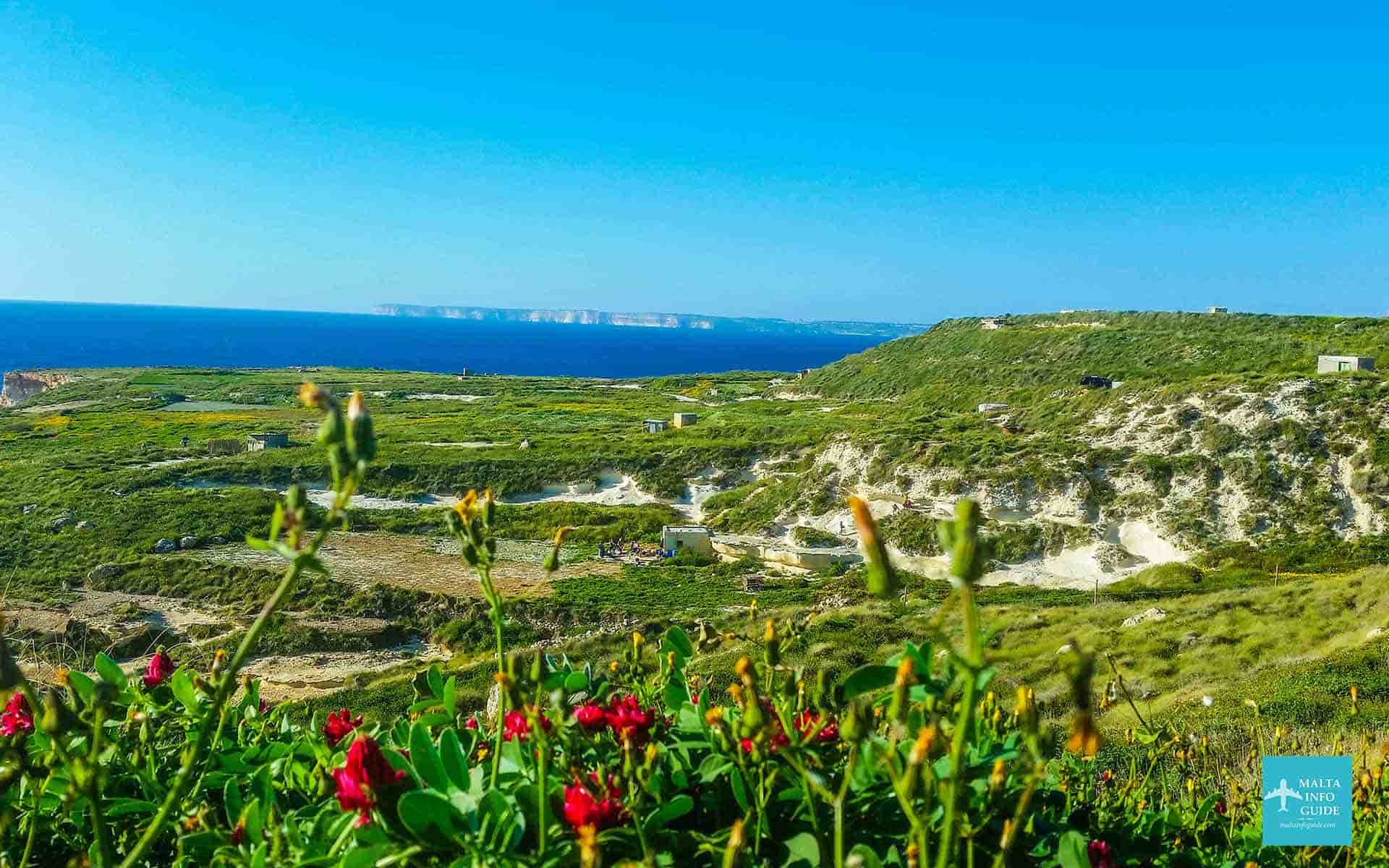 Away from the inhabited areas, though small Malta, has large stretches of untouched countryside, a rugged landscape and spectacular coastline. You can think off any walks you wish.
Honestly, I would avoid long walks in the hottest months of summery. In the remaining months it is greener and more pleasant to walk. So much variety in the landscape.
Hiking in Malta can be a captivating as in short distances you can have different experiences of stumbling anything from old farmhouses to prehistoric sites, countryside chapels, great views of open sea and striking inland views.
Winter greenery and spring flowers mingled with the colours of the farmhouses with aged limestone and the numerous dry stone walls that separate fields and the sloping grounds in the form of terraces.
To the north we suggest Mellieħa, Dingli Cliffs, Wardija, Fawwara. To the south Delimara Point, Għar Lapsi, Marsaxlokk, St. Peter's Pool and the limestone quarries of Qrendi.
Watch the sunset at dingli or golden bay/ghajn tuffieha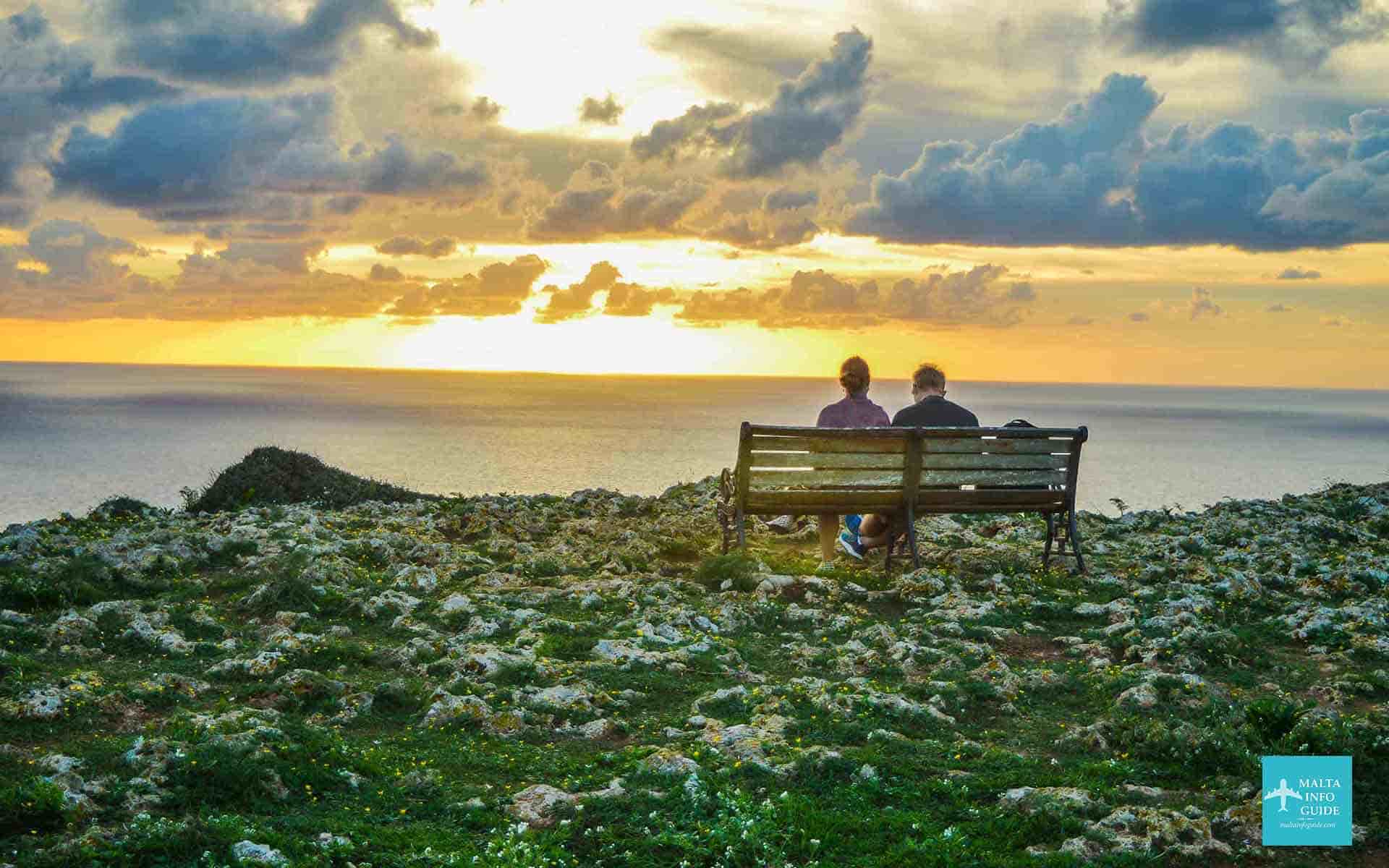 Malta is perfect for sunsets. The beat place is surely Dingli cliffs which attracts people all year round. A breath-taking sunset from top of the cliffs with a great sea view. Here it is great for walks along the road at the top of the hills which is quite long. Completely quiet open landscape and a restaurant with a great menu where you can taste Maltese rabbit stew.

Sunset over Golden bay and Ghajn Tuffieha Bay known also as Riviera Martinique are also great place where you can be at these beautiful sandy beaches to watch the amazing sunsets while still at the beach or at one of the restaurants. Both are very popular during summer and winter Golden bay remain a popular location where people visit.

Fortifications Interpretation Centre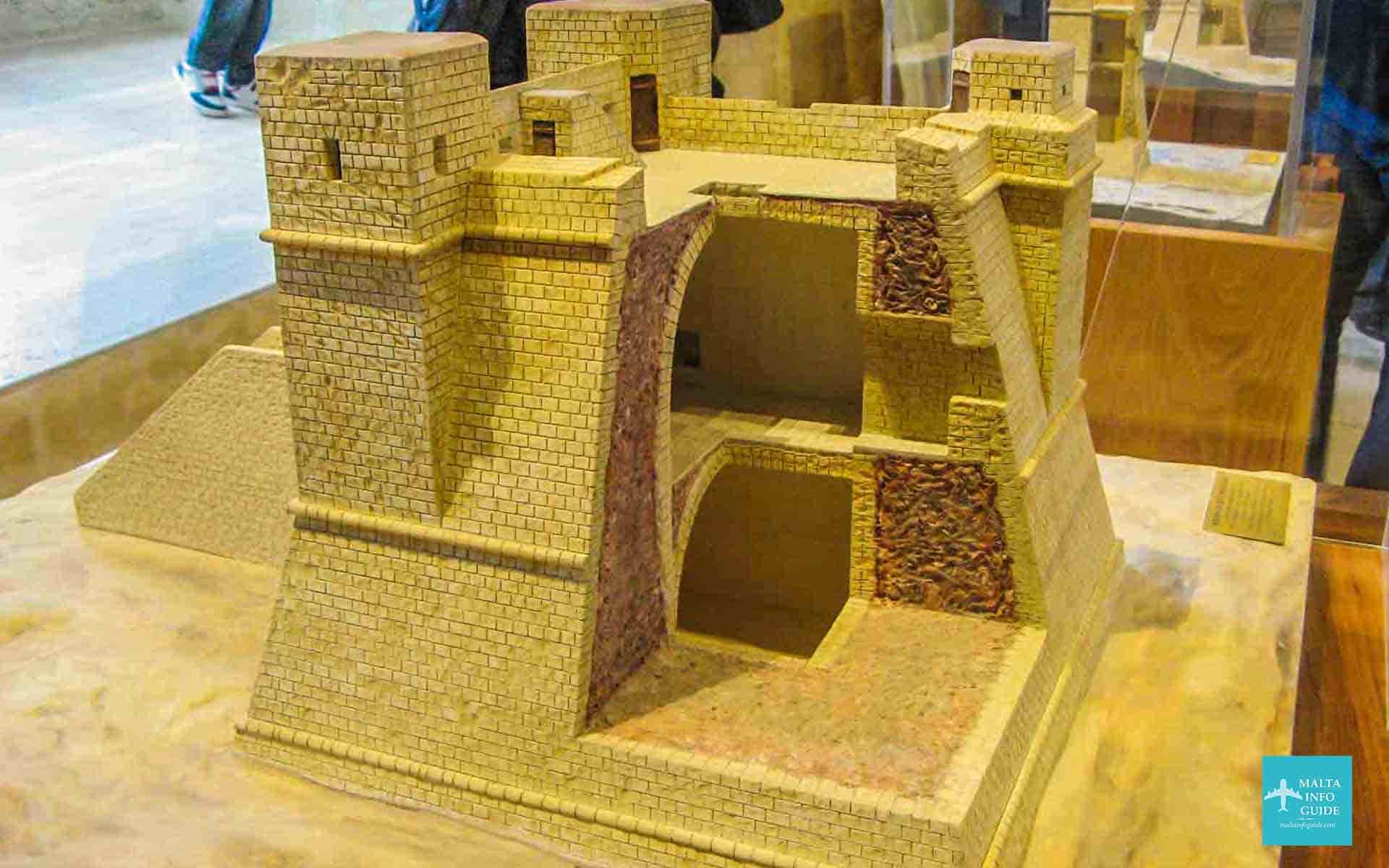 Malta has so many fortifications that an interpretation centre has been established within the capital city with the aim of communicating Malta's military architecture in an interactive way.

Within the centre take a deep look at the defensive structures that mark different civilisations during various distinct eras. Malta was always in the forefront of the European history with North African countries. This was due to its central geographical location, a centre point for power and easy for connections.
The interpretation centre has achieved its aim of fulfilling a gap between a museum, an information point of reference where locals and foreigner can research about Malta's military history. It is free entrance; you can go any time and if you wish to have a guide to explain the details of the exhibits better make an appointment.
wander the streets of The Three Cities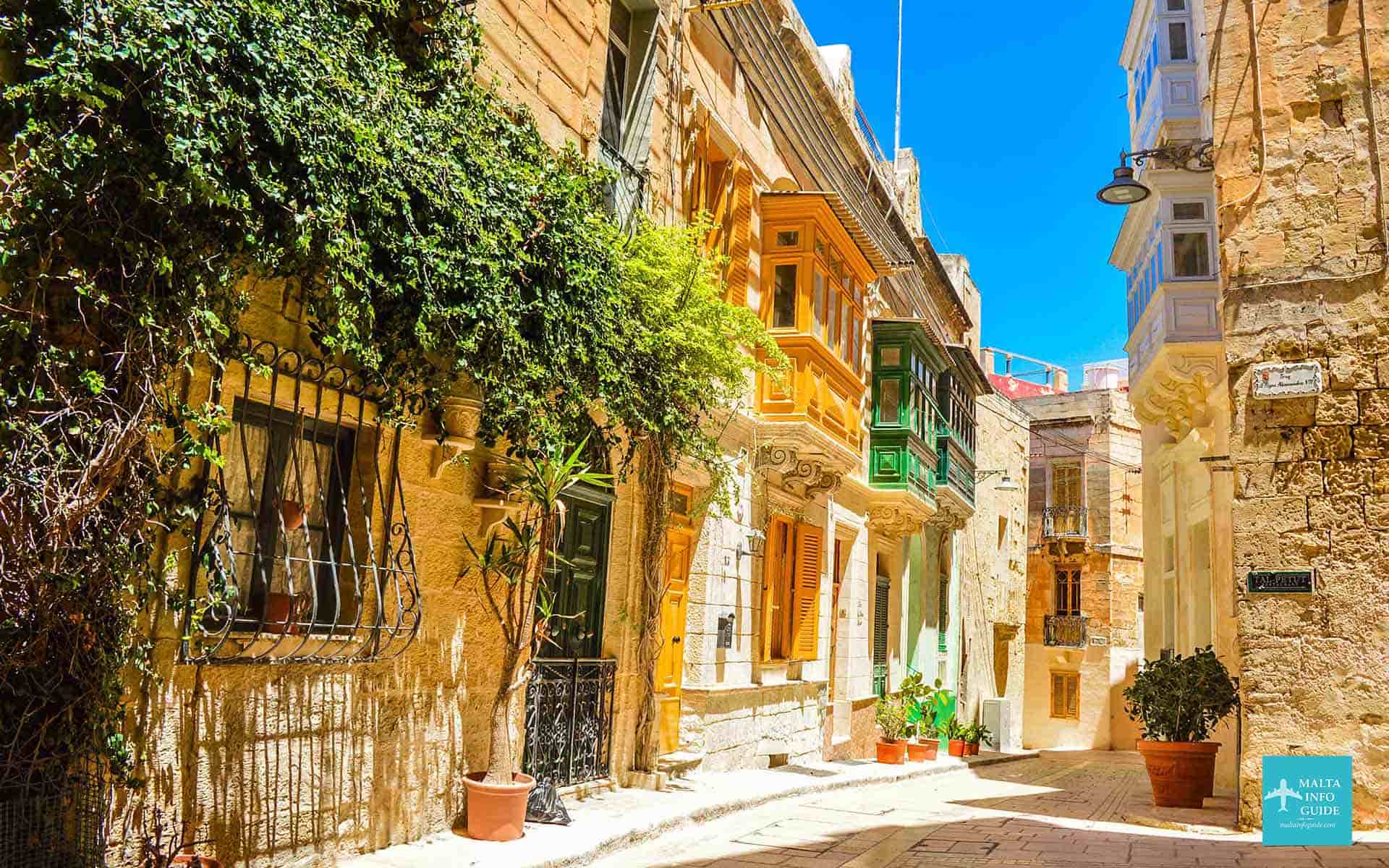 The Three Cities are justifiably called. They are Vittoriosa, Senglea and Cospicua who provided a home and a fortress as a protection to the many people who settled on these Islands.
We can easily call then the cradle of Maltese history, a pieces of living history kept alive by the numerous people that have inhabited these areas since Phoenician and Carthaginian settlements.

You will love visiting these three locations if you wish to immerse into the life of the people who were born and live within the fortification. Walk around the narrow winding roads, observe the beauty of old architecture, walk along the fortifications, great views of the Grand Harbour.
You can visit the Inquisitor's palace, The Church Museum, St Lawrence's Church, The Maritime museum and Fort St. Angelo. Various restaurants, wine bars also accommodation if you wish to have an experience different than usual.
glamour at the Mosta dome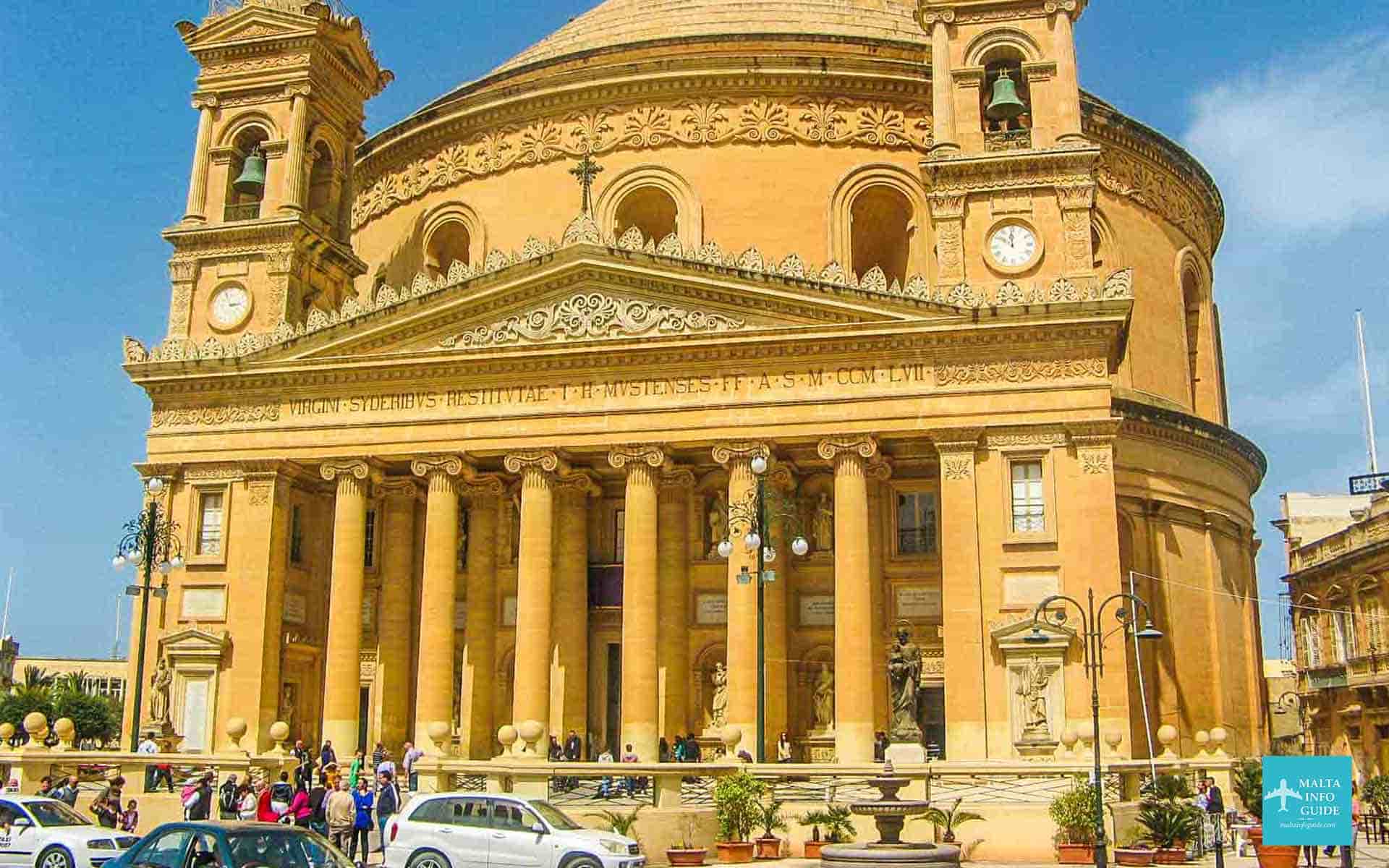 The fourth largest dome in the world, a Roman Catholic church dedicated to Saint Mary, built by donations and hard works by its parishioners. Built in 1860, today it is the pride of all Maltese. A great church to visit and go inside and admire its architecture, prestigious art and its historical paintings.
During World War ll on 9th April 1942, a German 500kg bomb pierced the ceiling and thankfully it did not explode. It kept on sliding across the church floor without exploding. You can see a replica in the sacrist's small museum where a new tourist tour system to the Mosta Dome was organized. A feature is displayed about this sanctuary. A small fee has been introduced for persons from 12 years of age.
see the charm of the village of Xewkija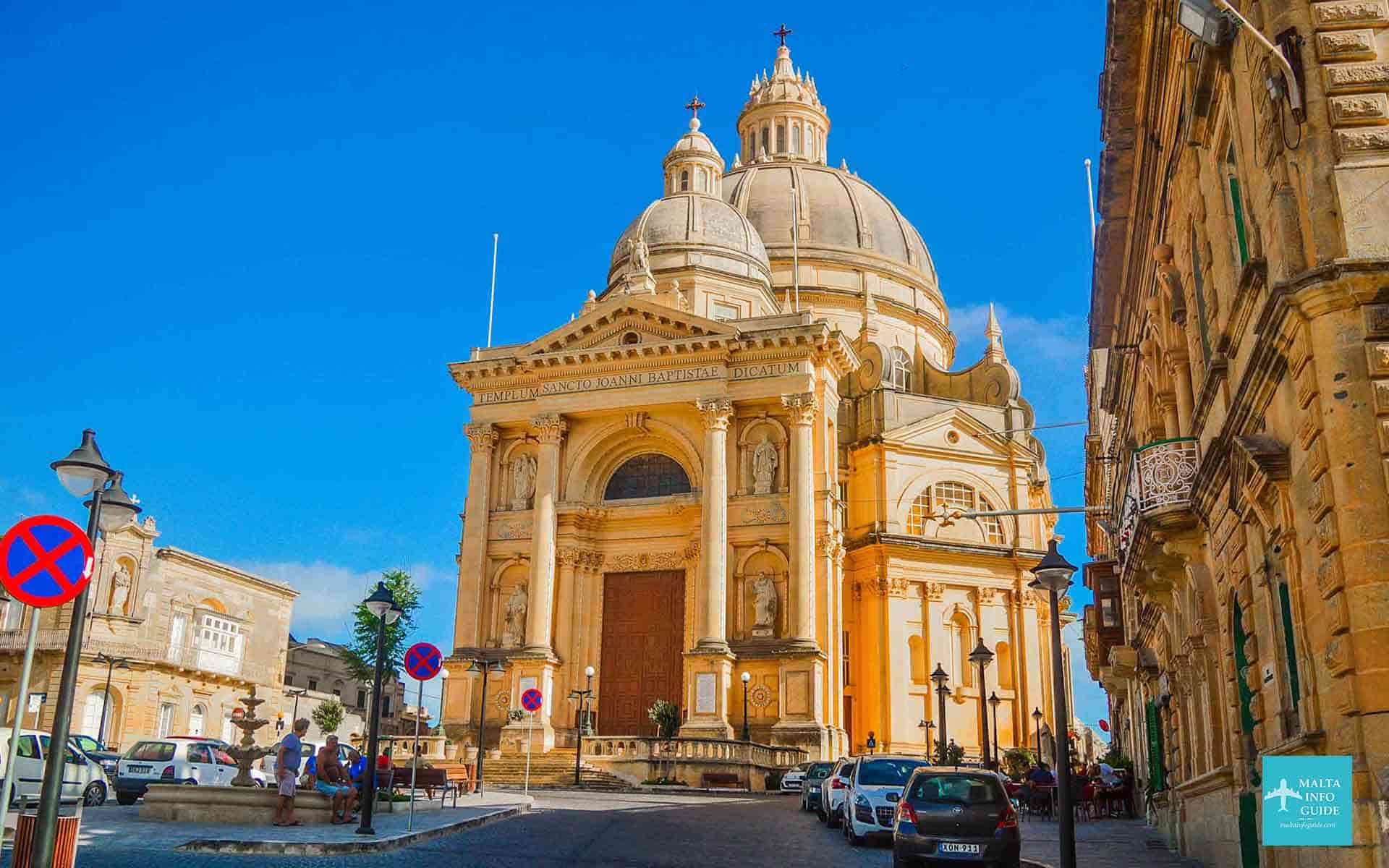 A massive church built in 30 years with a population of over 3000 people. Started in 1951 to 1971.
The village has a large central square surrounded by big splendid buildings
Built by donations hard work from locals and villagers living in Australia, Canada and USA and other countries who still have a great love for their village, church and Gozo their birth place.
The church is dedicated to St. John The Baptist where the feast is celebrated in summer if you might be here for a holiday which you will undoubtedly enjoy.
The church is open for visitors for free, you can take the lift to the roof for a small fee which incredible views and amazing church architecture. You will be amazed by the massiveness of the structure.
A great opportunity to visit this village with the church dominating the landscape which is very easily observed from Malta.
the village of shopping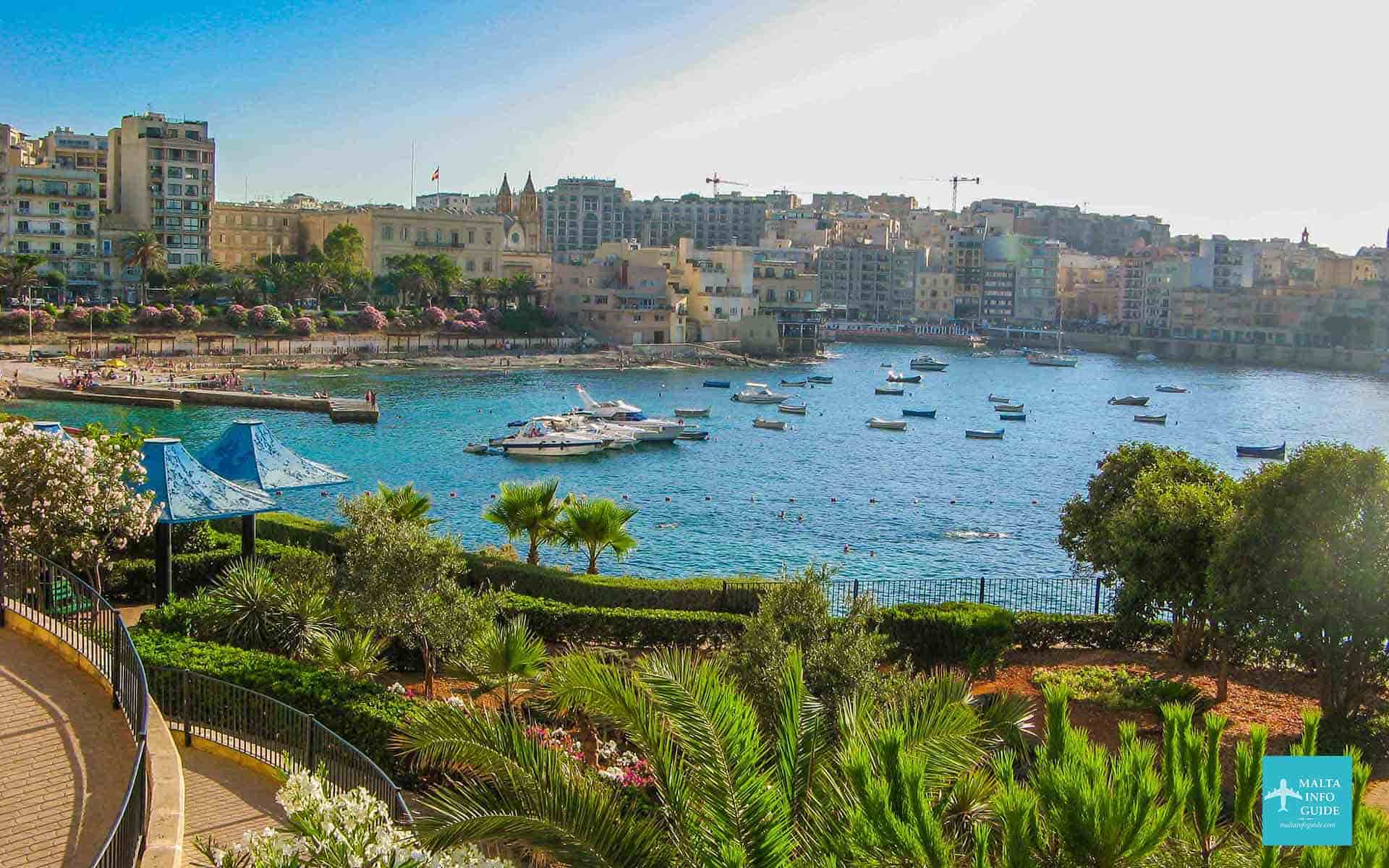 Sliema enjoys a wide stretch of coast all paved with a lengthy promenade starting from Ta' Xbiex area, to Gzira and beyond Sliema to St. Julian's.
Sliema is the modern area for tourists, long lets, hotels of various categories, many restaurants and cafes not least many shops, shopping malls and yacht marinas. Enjoy great views of Valletta across the port.
It is the main hub for daily tours around the islands especially to Comino the Blue Lagoon. At the same area the Sliema Ferries, the ferry boat to the capital city of Valletta.
Plenty of locations to swim along the rocky coast all free to be enjoyed, gardens along the coast for children to play and parent to relax. Sliema is the meeting place for many locals all through the day.
BOV Adventure Park Ta' Qali
The adventure park offers plenty of free things to do surrounded by a large open space. Today the Ta' Qali airfields have been converted for locals as an enjoyable location for entertainment and relaxation. The park is split into two distinct areas with a children's play area and for adults with a cycle track, high and low rope courses, a climbing tower and various other facilities.
While here you can have a great walk in the national park. Pay a visit to the Aviation Museum entrance for an adult is €7.00 and child €2.00. The crafts village is another location free to go round the shops and even a free visit to the Mdina Glass factory where you can see at first hand the glass blowers.
On the other side of these grounds, you might have the opportunity to see a member of the Malta Model Aircraft Flying Association flying a model aeroplane. At the end take a snack at the adventure park cafeteria and restroom included.
Want To Share This Page On Pinterest? Pin It Here!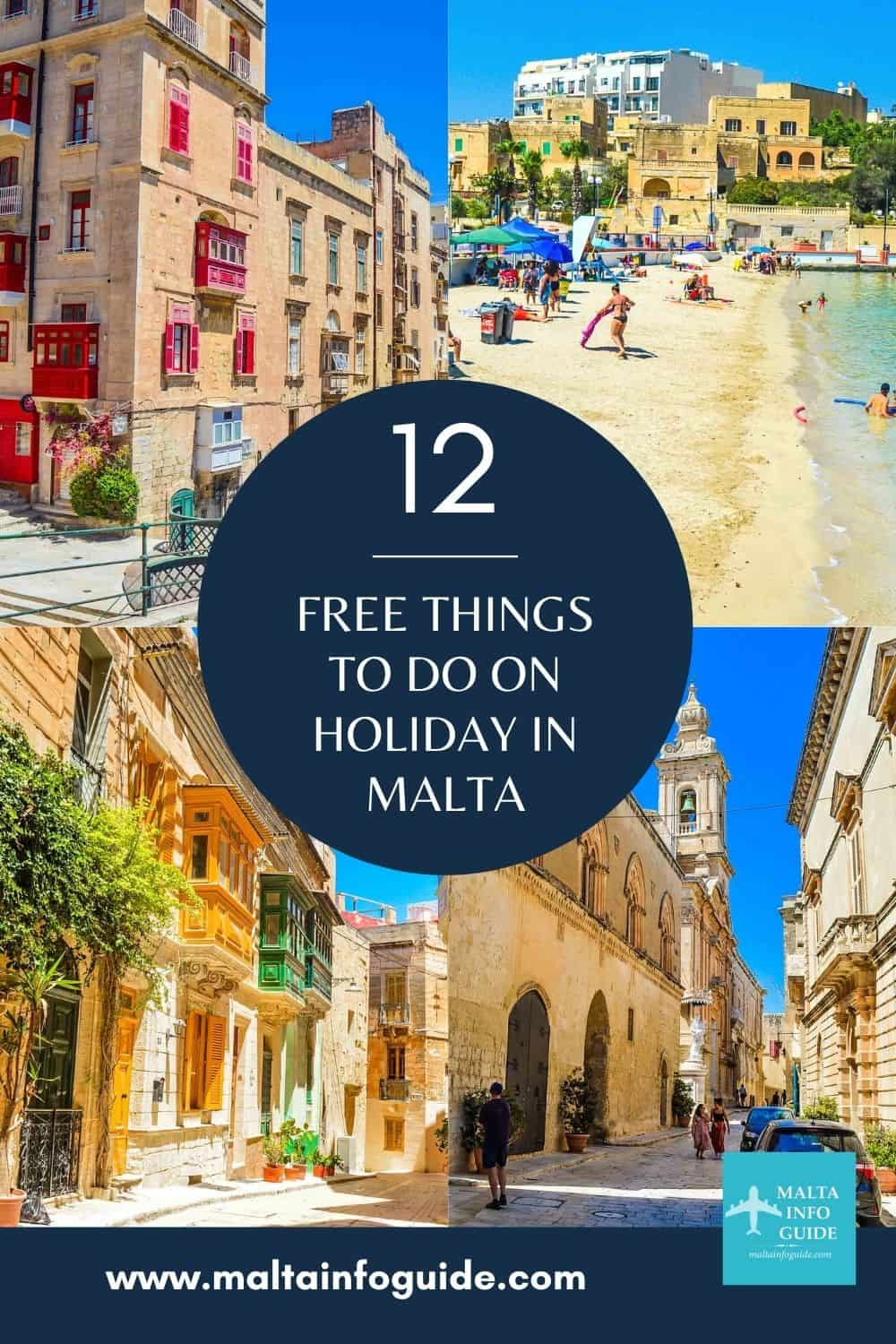 want to rent a car in malta?
We have used Discover Cars every time we rented a car. We highly recommend them due to their good service and good prices.
Get The Best Rates On Your Car Rental Now!
need to book a hotel for your malta visit?
Using Booking.com, enter your travel dates and number of occupants then rates will be available for hotels and apartments during your visit to Malta 
Book Your Hotel In Malta on Booking.com for the Best Rates!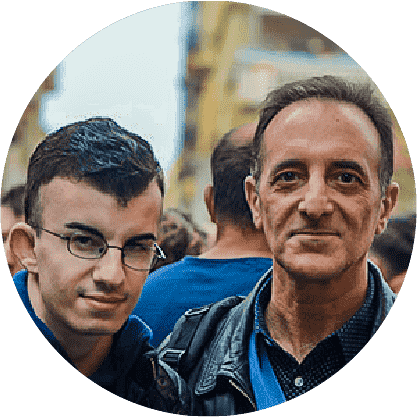 By Albert and Benjamin Magro