best nightlife in malta
Experience The Island's Nightlife Till The Early Hours Of The Morning
If you are looking at having a blast, then the nightlife in Malta is something you shouldn't miss. You find an array of nightclubs and party destinations around the island. Paceville is one of the most popular hotspots for nightlife entertainment.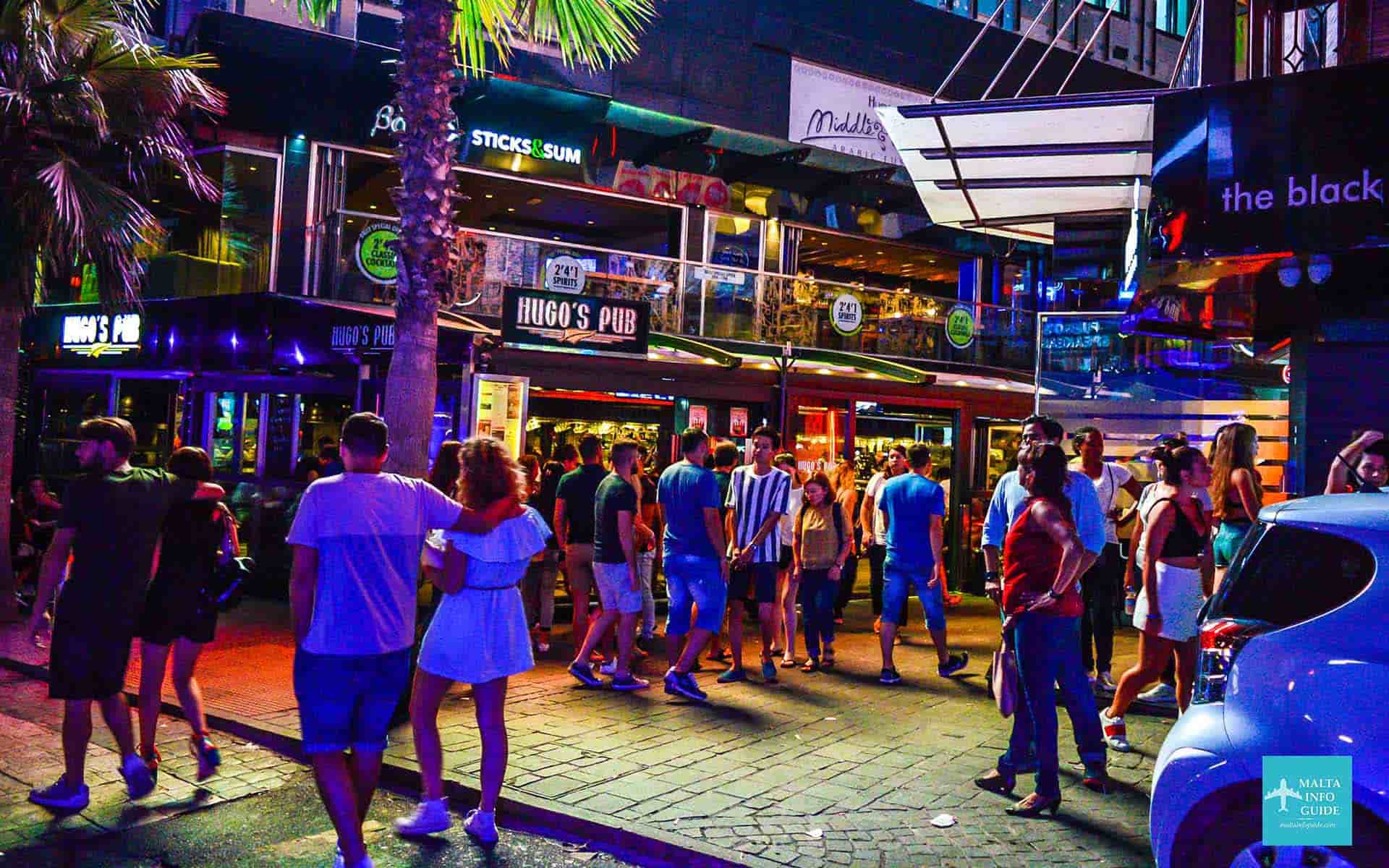 Paceville Malta Nightlife
If you are travelling as a family, clubbing and parties are not something that might interest you. Don't worry, there are plenty of other things to do such as dining at a restaurant, attending one of Malta's events or even attend a village feast (Summer season).
If you are not sure what to do at night in Malta, then this page will help you choose. Partying and clubbing are not the only nightlife things to do in Malta. You can go to a village feast or an international event or even attend a show.
Disclaimer: On our website, you will find affiliate links from which we receive a small commission.
Partying in Malta
Gianpula village
Gianpula is one of Malta's biggest and best nightclubs. It has over 10 venues all under one space. They organise some of the largest parties on the island. 

Whether it is an indoor or outdoor nightclub, a sun-kissed rooftop lounge, a pool club or a festival arena, we are committed to becoming your premier entertainment and clubbing destination in Malta.
cafe del mar
Café del Mar Malta is a water's edged pool deck and seating area offering amazing view across the Mediterranean. Here you can enjoy a day by the pool, evening entertainment and also big events are held here. The National Aquarium is just around the corner, so you can relax by the pool, enjoy Mediterranean cuisine, or sip cocktails while watching the sunset.
aria complex
Another famous nightlife destination is Aria Complex located on the outskirts of San Gwann. A fully equipped complex to enjoy a unique experience that hosts a variety of different private, corporate public ad franchised events throughout the entire year.
la grotta xlendi gozo
La Grotta is the only nightclub in Gozo where you can dance the night away. Located along the stretch of road leading to the village of Xlendi. On-the-go events are organised here so you can check out their Facebook page with their latest updates on events.
Hiring A Car? Check The Best Rates
Looking to hire a car for your holiday? Check Discover Cars for rates.
Paceville Malta Nightlife
Paceville is Malta's hotspot for bars, clubs, discos, casinos, gentlemen's clubs, cinemas and so much more entertainment. People flock this hotspot every night until the early hours of the next day especially on Friday, Saturday and Sunday evening.
Several popular clubs for partying in Malta at Paceville:
Havana Club
Sky Club Malta
Fuego Casa Latina
Twenty Two, Portomaso
Alex House
Nightlife in Valletta
Valletta as we all know is another hub of nightlife entertainment. From bars to restaurants, theatres and events, you will definitely find something to do in the night if you are visiting Valletta. During the past few years, our capital city has been revamped with new restaurants and bars to give life to the city.
best bars in malta valletta
Here are some bars where you can have a drink and some nibbles:

Wild Honey – A Beer Lover and Craft Beer Fanatic Will Love This Place.

This bar is located in St. Lucy street which is in the heart of Valletta. There is a large selection of craft and Belgian beers, from the bottle beers or draft beers.
Café Society – The Home Of Cocktails.
A bar of entertainment with a mix of movie screenings, live music and more. Check out this bar if you want to sip on a great cocktail and have some nibbles. This bar is located in St. John's street.
Bridge Bar – Have a Unique and Authentic Experience.
A highly popular bar located in St. Ursula Street in Valletta. This bar is mostly active during the seasons of late spring and summer. There are regular Jazz sessions that start from the beginning May. 
Waterfront Valletta - A water's edge dining location
A long stretch along the waters on the outside of Valletta packed with restaurants and bars. A mix of Italian, Maltese and traditional restaurants.
Strada Stretta (Strait Street)
One of Valletta's most popular street that is alive at night with amazing entertainment full of bars and people drinking and having a chat.
Other Places For Nightlife in Malta
sliema
If you want a relaxing evening you can head to Sliema and go for a nice walk along the promenade starting from St. Julian's all the way to Sliema. On the way you can also stop at a bar or restaurant for a bit to eat or a drink. If you decide to walk along the Ferries front, make sure you admire the view of Valletta just across from Sliema.

bugibba/qawra and st. paul's bay
Towards the north of the island you find Bugibba, Qawra and St. Paul's bay. Three towns next to each other where they offer their own unique entertianment establishments such as casinos, restaurants, bars and also a night club also known as Cafe del Mar.

Several establishments you can visit, relax and enjoy a delicious cocktails:
Fat Harry's Pub
The Alex Bar
Whyte Harte Bar
Ta Fra Ben Reggae bar
Hiring A Car? Check The Best Rates
Looking to hire a car for your holiday? Check Discover Cars for rates.
Other ways to Spend a Night Out
Malta is an non-stop eventful island with plenty of annual and international events from open air festivals to large international conferences. Make sure you check out the many events in Malta to see what you will bump into on your visit to Malta.
Lazy Pirate Boat Party - malta boat parties
Want to spice up your nightlife in summer? Why not book yourself a spot on the a 5 hour Lazy Pirate boat party on the "Fernandez 2". Dance the night away with over 200 guests and a DJ. What better than having an open bar with food included in the price.

Sail across the Maltese seas towards the sunset from Sliema and continue sailing along the Maltese coast.  Along the journey the boat will anchor and allow you to swim in the Mediterranean sea.
Book your spot now on the Lazy Pirate Boat Party
annual International events in malta
A great variety of art, culture, and music international events are held in Malta every year. It is a fact that there are many local artists and musicians that have the opportunity to showcase their talents at a variety of local and international events that take place on the islands every year.
This includes the Malta International Fireworks Festival, the Jazz Festival, the Malta International Music Festival, the Valletta Film Festival, among many others.
casinos in malta
If you have some money to splurge and you are over 18 years, then you could visit a local casino and try your luck. 
Check out the casinos in Malta:
The Dragonara Casino, Dragonara Road, St. Julian's
Casino Malta by Olympic Casino, St. George's Bay, St. Julians
Oracle Casino, Qawra Seafront, St. Paul's Bay
Portomaso Casino, Portomaso, St. Julian's 
summer music festivals
A fantastic summer music festival awaits you in one of the hottest international festival destinations. Due to Malta's small size and quiet atmosphere, you might think there aren't many fun things to do. There are increasing numbers of festivals on our island every year due to our island's rapid growth.
Some of the popular music festivals include, Isle of MTV, Summer Daze, Earth Garden, AMP Presents Lost & Found amongst many more.
malta nightlife events
During the year there are several holidays or festivities where plenty of special parties are held all over the island such as for Carnival, Easter, beginning and end of summer, Christmas and plenty more. Apart from parties, there are several other events that happen during these particular holidays.
For Carnival there are parades and floats in Valletta and Gozo, Christmas there are several Christmas markets and plenty of events both held during the day and night and Easter there are several events including religious processions all over the islands.
malta village feasts
A village feast is a Maltese traditional events that has been going on for many years. Many towns and villages celebrate their patron saint where they decorate their particular village and have a feast.
Usually a feast is a week long with several activities, then on the weekend, a large amount of people visit this village and celebrate with a band march, fireworks, food stalls and lots of drinking.
want to rent a car in malta?
We have used Discover Cars every time we rented a car. We highly recommend them due to their good service and good prices.
Get The Best Rates On Your Car Rental Now!
need to book a hotel for your malta visit?
Using Booking.com, enter your travel dates and number of occupants then rates will be available for hotels and apartments during your visit to Malta 
Book Your Hotel In Malta on Booking.com for the Best Rates!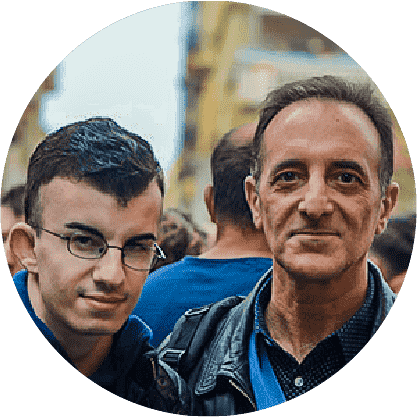 By Albert and Benjamin Magro