Weather in Malta in December
Weather in Malta in December

Things To Do, Essentials, And A Love For Christmas
By now the weather in Malta in December is cold and windy with expected rainy days. As we all know, December means Christmas time and we Maltese will be getting ready for this holiday.
It is one of the best times to come over. We have many things you can see and do, so you'll have a blast. Valletta is a great place to experience Christmas spirit, to do Christmas shopping and to find a gift for your loved ones at Christmas markets.
Book any tours or particular visits as early as possible because December is a very touristy month.

Malta In December - A Quick Glance
Weather In Malta In December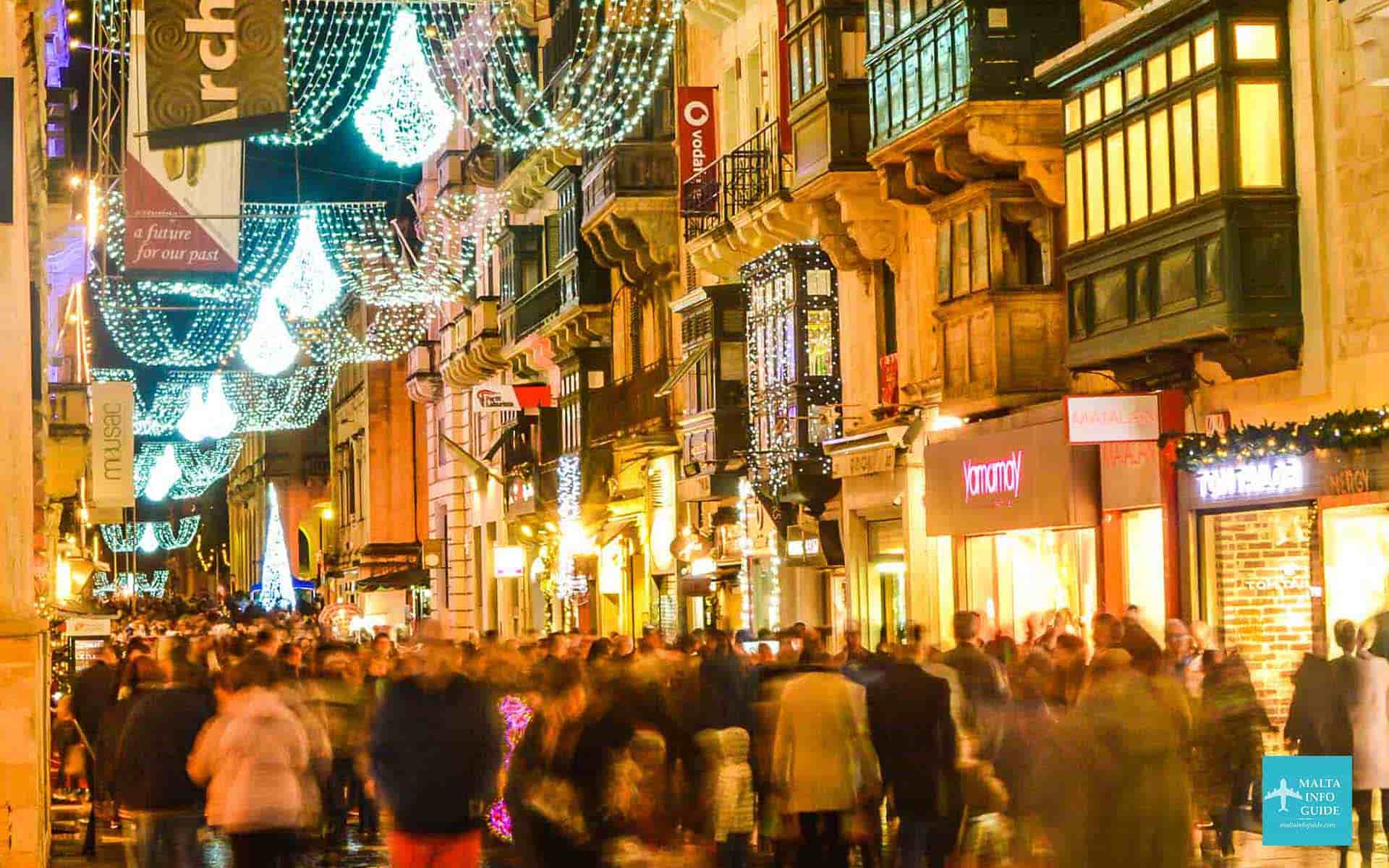 Statistics For December
Weather In Malta In December
Highest Recorded 25°C (77°F) | Lowest Recorded 4°C (39°F)
Highest Daily Average 17°C (63°F) | Lowest Daily Average 12°C (79°F)
Daylight Hours Of Sunshine 5.2
UV Index 0 to 2
Rainfall 108mm (4.6")
For an real-time weather forecast for December click here.
Malta Weather Compared to European Countries
Austria: 2°C | 36°F
Belgium 4°C | 39°F
France 5°C | 41°F
Germany 2°C | 36°F
Ireland 5°C | 41°F
Italy 8°C | 46°F
Netherlands 4°C | 39°F
Poland 1°C |  34°F
Sweden -12°C | 10°F
Spain 10°C | 50°F
Switzerland 1°C | 34°F
United kingdom 5°C | 41°F
What's the weather in Malta like in December?

Weather-wise, December is a wonderful month to visit. Malta is not an icy island, therefore if you want to get away from the icy or snowy weather, Malta is the right place for you. It is quite common to experience sunny days where in fact, it is quite warm.

Is December The Best Time To Visit Malta?
If you are looking for a holiday where Christmas is taken to another level, then Malta is your destination. December is a holly and jolly month, streets are decorated and packed with people getting their shopping done. Yes, it is cold, but not as cold as other European countries.
what is the weather in gozo like?
Since both islands are close to each other, the weather conditions are typically the same. Gozo, is generally slightly fresher than Malta as it is more to the north.
What Should I Wear & Pack?
Weather In Malta In December
The essential clothing in December for the Maltese is winter clothes. It is not unusual to see people (especially tourists) with t-shirts in late morning afternoon when the weather is clear and sunny.
The clothes you must pack and wear are thick clothes, warm trousers, closed shoes. 
We always recommend packing a jumper, warm jacket, coats, hoodies and scarves. Preferably various layers that will give you the possibility to dress according to the weather conditions.
Water tight closed shoes and walking shoes. Summer flip-flops and sandals are not adequate.
A portable rain cover and umbrella are necessary.
During this time you do not need any swim wear for the beach unless you will be using the amenities of your accommodation.  
Hiring A Car? Check The Best Rates
Looking to hire a car for your holiday? Check Discover Cars for rates.
Things To Do During December
Weather In Malta In December
If you love the sea and wish to dive, then you can still do that in December. Diving is possible all year round on the Maltese islands. Just be aware that the sea temperature will be around 19°C during this time of year. Book your diving experience for beginners here.
Visit Valletta especially during this month since it will be decorated for the Christmas season. Apart from that Valletta will be transformed into a Fairyland Santa's City where you can join all the other locals shopping and getting ready for Christmas.
Being that by this time it would have rained quite a bit, take the opportunity to go for walks in the countryside and admire the ambient we have.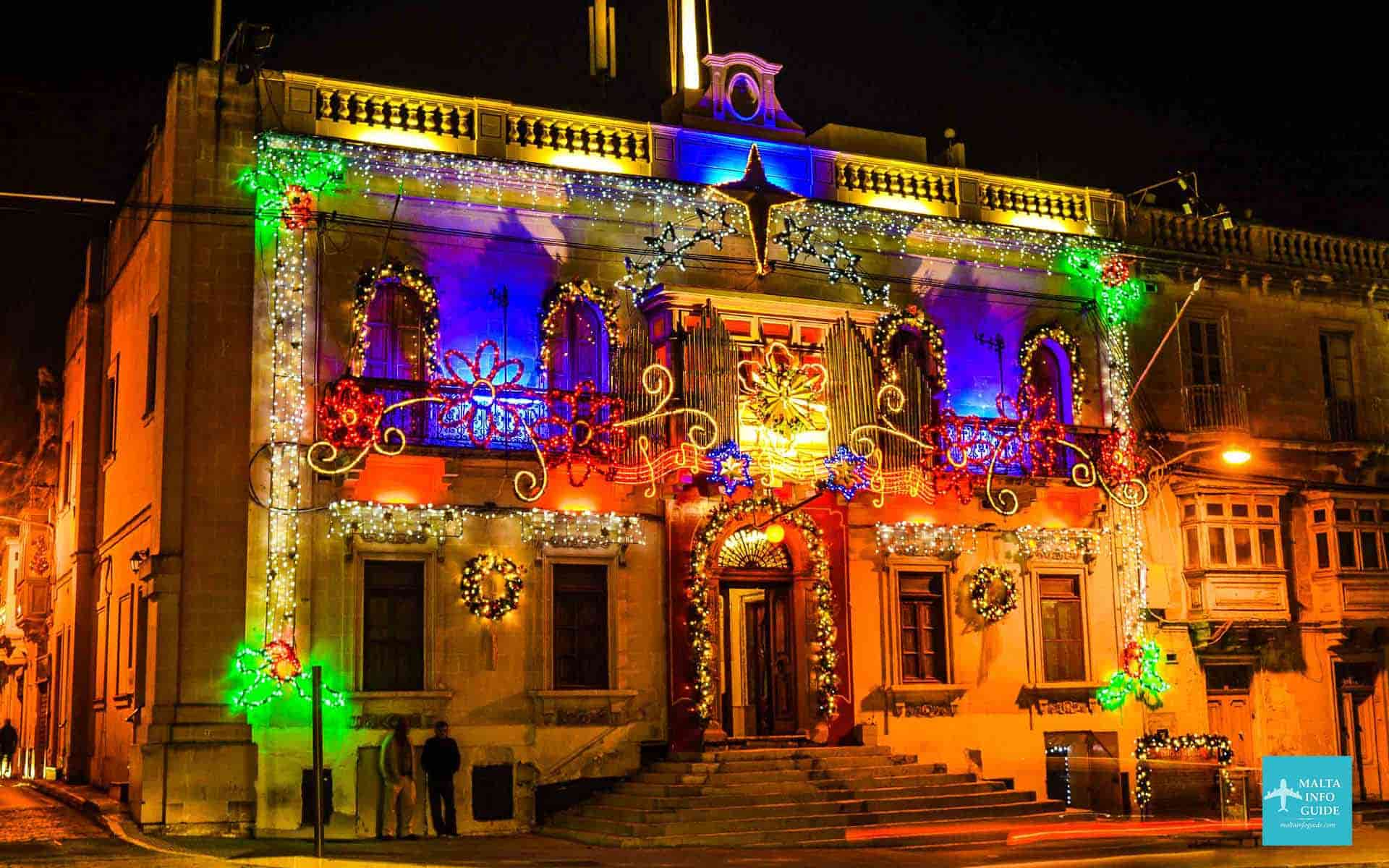 Being that Christmas will be around the corner, there will be many activities around the island such as crib exhibitions, Christmas markets and also several concerts.
A good way to entertain your children is to organise a visit to the Popeye Village fun park at Mellieha especially at this time with Christmas activities.

If you want to have some fun and relaxing time you can go to Eden Superbowl for a game of bowling or to the Eden cinemas.
Why not hop on a ferry and visit the island of Gozo. Over here you can visit the Bethlehem F'Ghajnsielem live crib. In fact many Maltese people go up to Gozo for this activity. Apart from that there are plenty of other things to do.
Check Hotels In Malta Rates For This Month
Find good rates about hotels in Malta from Booking.com.
Top December in Malta Tours
Weather In Malta In December
Quick December in Malta Thoughts
Weather In Malta In December
There are plenty of December events and also November events that proceed through this month.
You will notice Christmas sales and also offers at most of the shops around the island.
The weather will be absolutely beautiful for long walks in the countryside.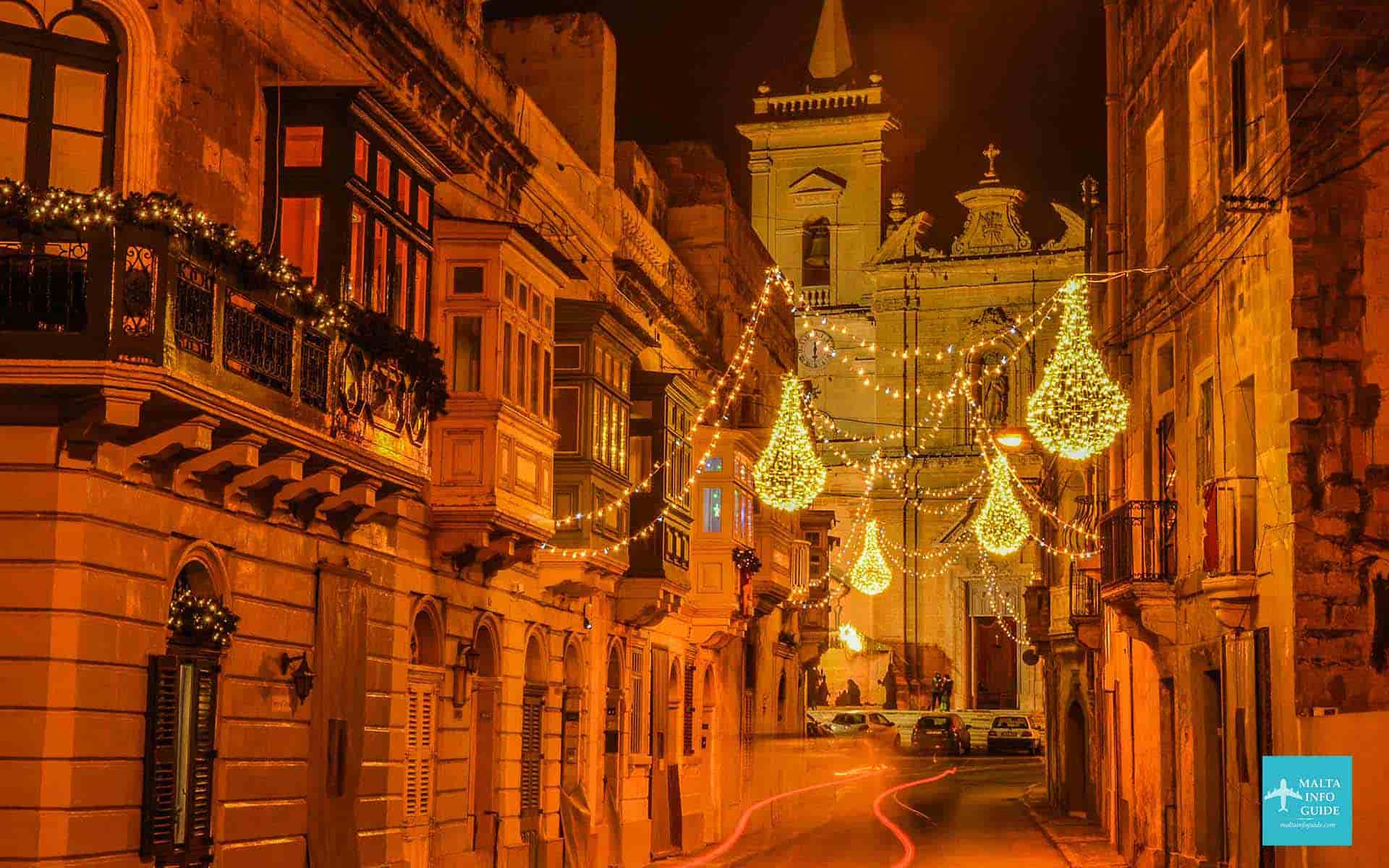 Nobody generally swims during this period due to the fact that the sea temperature is quite low and will be rough.
The weather during this month is up and down and sometimes unpredictable, so we suggest you check the weather prior to your visit.
It is rare that the temperature falls below 10°C during the day. But during the night temperatures typically fall quite low but not so low.
Average number of sunshine hours are between 5 and 6 hours.
Want To Share This Page On Pinterest? Pin It Here!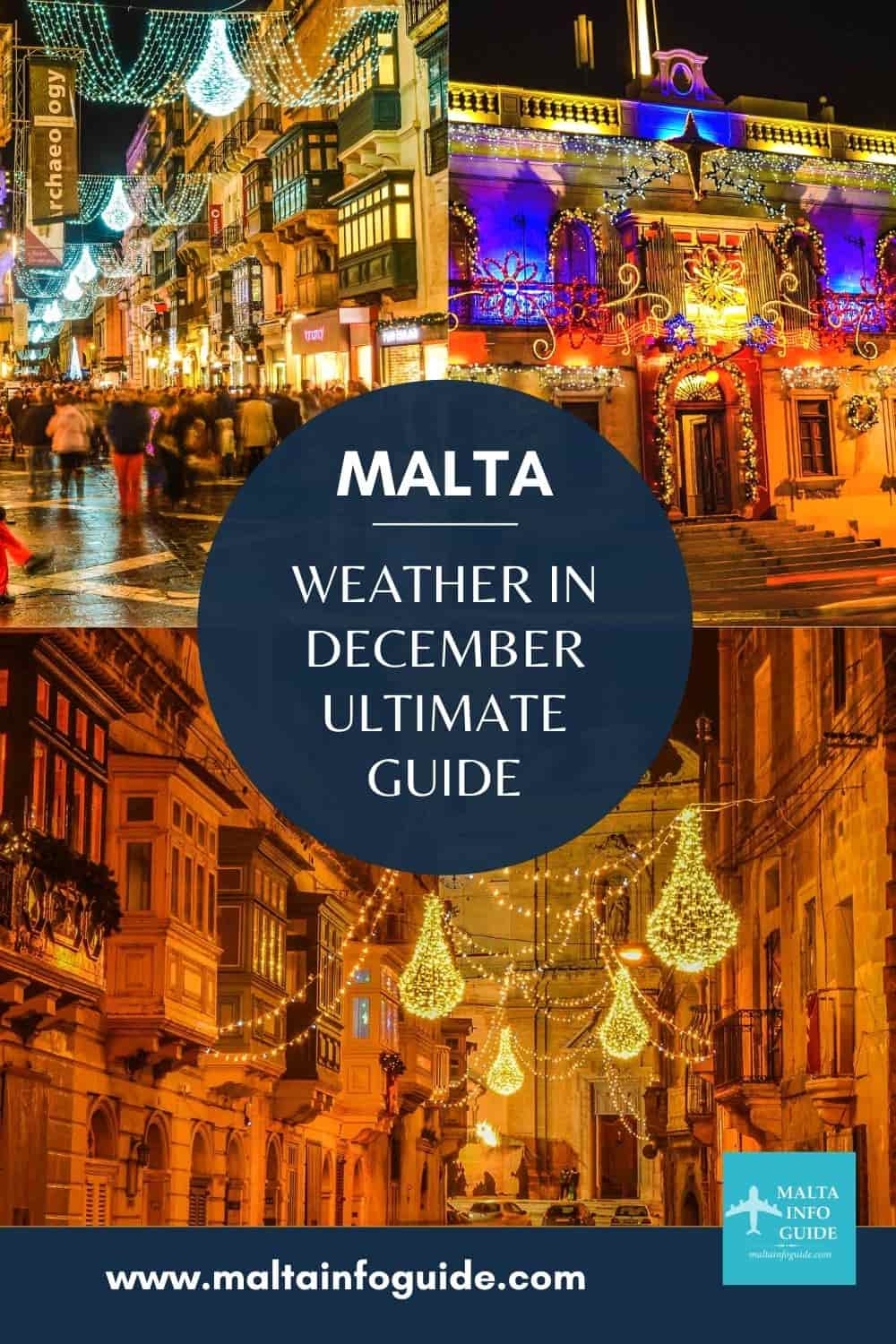 want to rent a car in malta?
We have used Discover Cars every time we rented a car. We highly recommend them due to their good service and good prices.
Get The Best Rates On Your Car Rental Now!
need to book a hotel for your malta visit?
Using Booking.com, enter your travel dates and number of occupants then rates will be available for hotels and apartments during your visit to Malta 
Book Your Hotel In Malta on Booking.com for the Best Rates!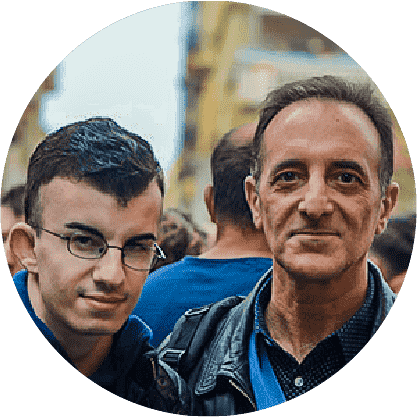 By Albert and Benjamin Magro