Weather in Malta in June

Dry! – Hot! – Not Quite As Hot As Yet!
The weather in Malta in June is already hot. Summer is with us and ideal to visit Malta. Long sunny days, it is very warm and very little rain. June is a great time to swim, sunbathe and be here to enjoy the start of summer.
Malta In June - A Quick Glance
Weather In Malta In June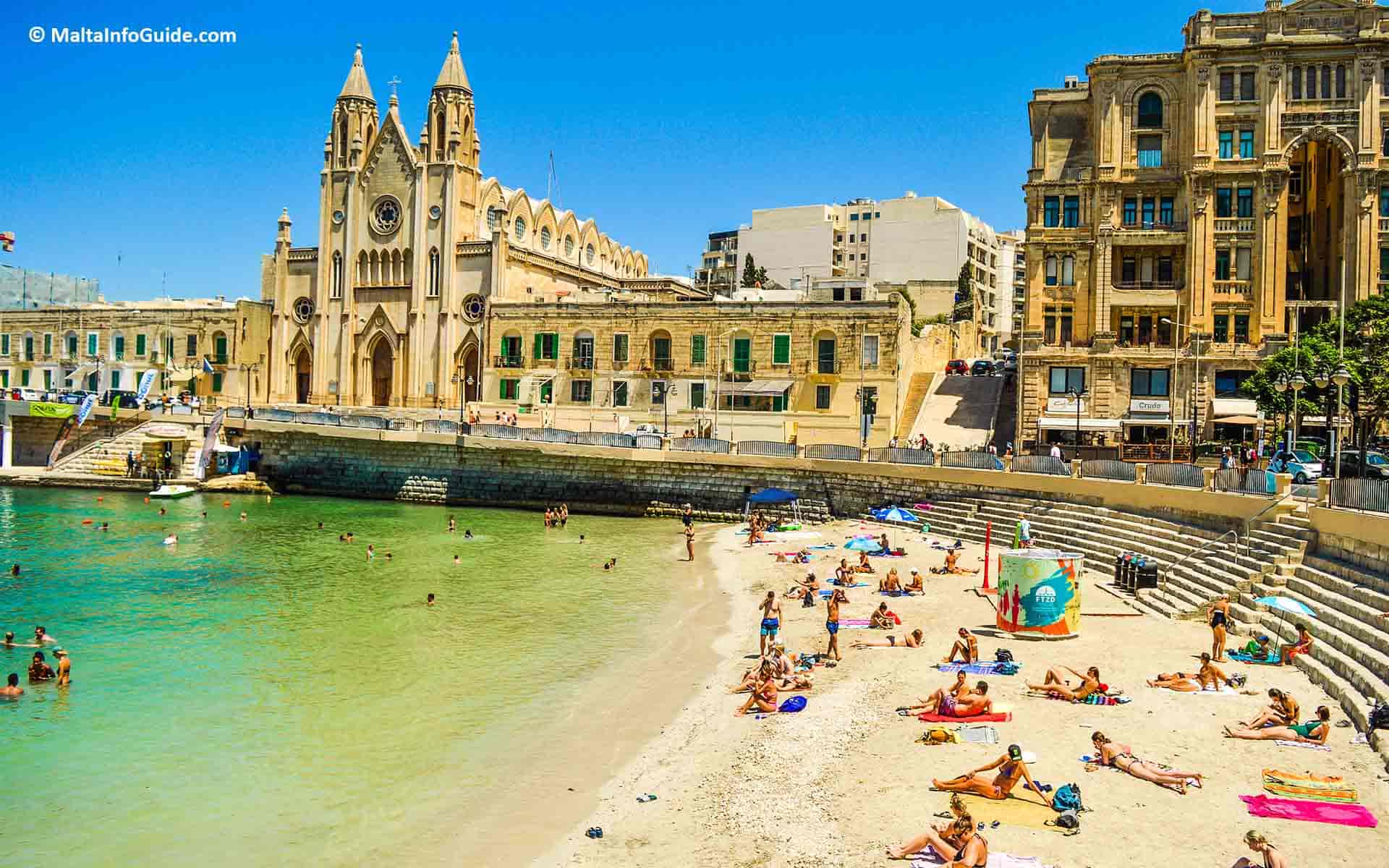 Statistics For June
Weather In Malta In June
Highest Recorded 40°C (104°F) | Lowest Recorded 15°C (59°F)
Daily Average: Highest 29°C (83°F) | Lowest 20°C (94°F)
Daylight Hours of Sunshine 11.2
UV Index 9 to 10
Rainfall 5mm (0.2")
European Countries Weather in June

Austria 19°C | 66°F
Belgium 16°C | 61°F
France 18°C | 64°F
Germany 17°C | 63°F
Ireland 14°C | 57°F
Italy 22°C | 72°F
Netherlands 15°C | 59°F
Poland 15°C |  59°F
Sweden 9°C | 48°F
Spain 21°C | 70°F
Switzerland 16°C | 61°F
United kingdom 16°C | 61°F
Is It The Best Time To Visit Malta?
June is already quite busy with tourists and will get even busier as the month goes by. During this month you can enjoy plenty of summer activities that include water sports and going to Comino. The weather starts to get very hot so no winter clothes are needed. In our opinion it is a great time to come during June, but if you like quieter months, we recommend coming earlier during the year or from September onwards.
What Should I Wear & Pack?
Weather In Malta In June
June is the start of a very hot season, so any baggy winter clothes are not needed. Here are the necessities you need to bring with you. Only summer clothes are recommended.
For during the day you can bring shorts, bermuda shorts, t-shirts, short skirts.
For the evening you will probably wear the same type of clothes as during the day, but you can bring a light cardigan or a very light jacket in case it might be a little chilly.
If you are going to the beach you must bring beach wear, hat, sunblock and beach towels.
For young children it is recommended to wear long sleeve bathing suits and a hat as they tend to play on the sand directly in the sun.  Good sun screens and frequent applications.
No scarfs, hats or gloves are needed as the temperature will never go down as much.
For the months June to September mainly summer light clothes, dresses, light shirts and shorts.
Hiring A Car? Check The Best Rates
Looking to hire a car for your holiday? Check Discover Cars for rates.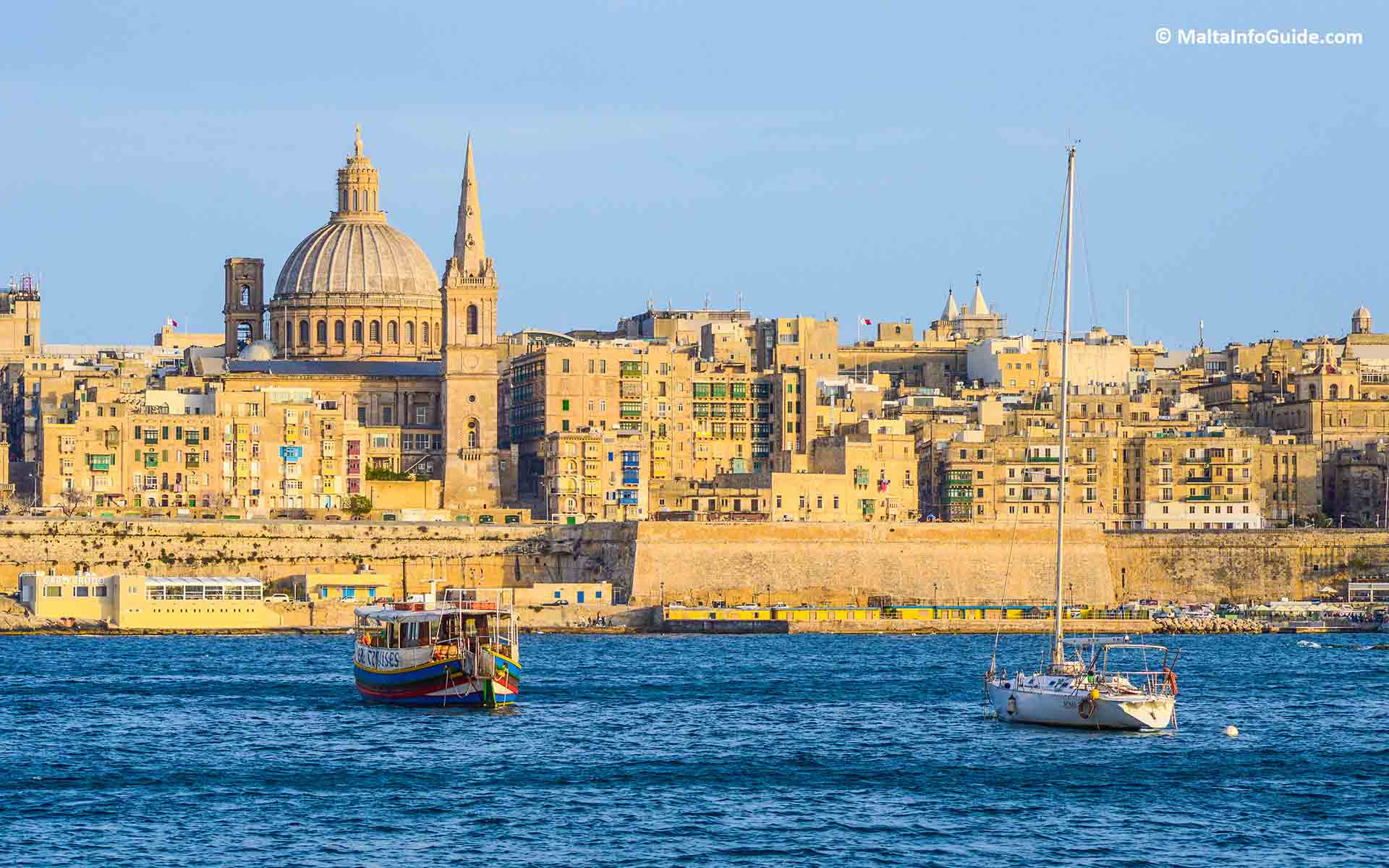 Things To Do During June
Weather In Malta In June
Definitely go swim or sunbathe at one of Malta's best beaches. Our islands are full of stunning beaches that will take your breath away.
Go an celebrate one of many Malta village feasts that happen during June. Most feasts are spread along a whole week prior to the Sunday feast day.
There is a night tour that takes you to see the fireworks of specific village feasts and also tours you around the streets.
Visit and stay at Comino for a whole day. You can choose whether you want to visit with a tour or on your own via a ferry trip.
You can visit the three cities namely Birgu, Bormla and l-Isla. They are adjacent to each other surrounded with fortifications and plenty of historical locations to explore.
Visit Malta's most popular cities like Valletta, Mdina and Marsaxlokk.
Malta has become one of the hottest destinations to host many international Summer music festivals.
Check Hotels In Malta Rates For This Month
Find good rates about hotels in Malta from Booking.com.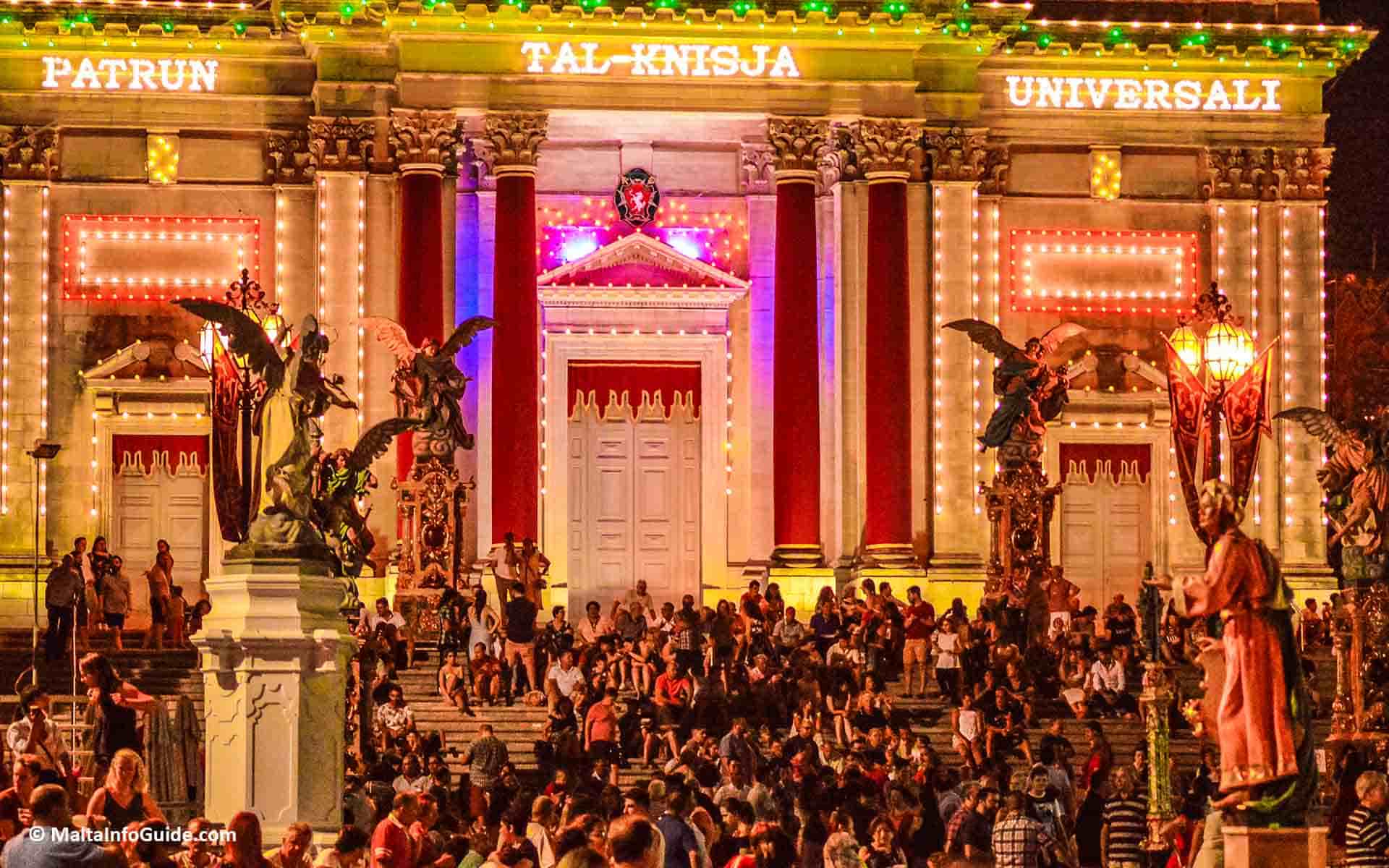 Top Tours In Malta During June
Weather In Malta In June
Quick June in Malta Thoughts
Weather In Malta In June
It is summer, starting to get dry and hot, temperatures soaring to 30°C (86°F).
Daylight continues to increase to a maximum of 11 hours, early sunrise and late sunset offers you a long day of activity or sunbathing.
The weather in June is not as hot as the months of July and August where you can experience massive heat waves.
June is the month where all schools start to finish their scholastic year and summer holidays will start.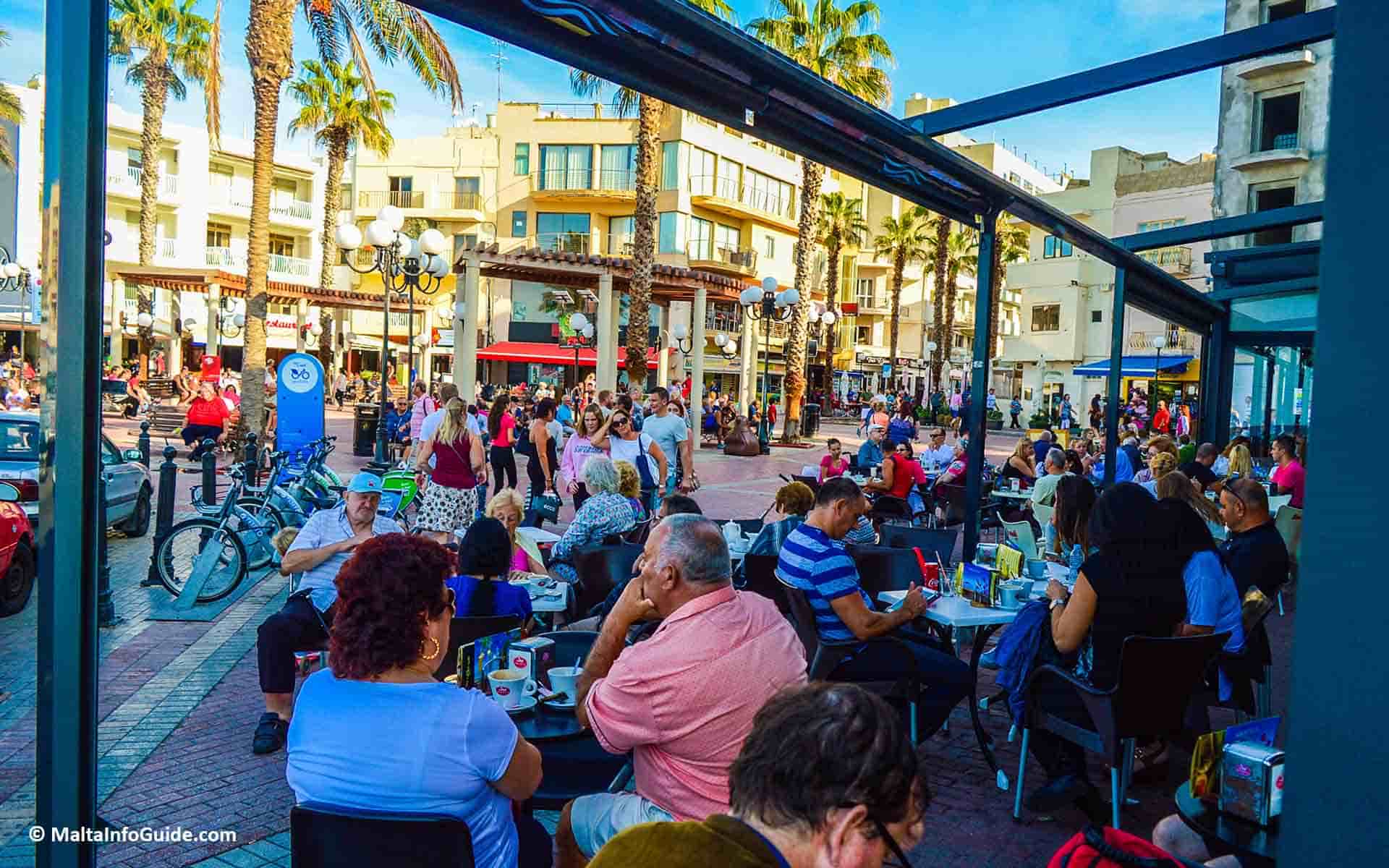 There are two public holidays that happen during June, one at the beginning and another at the end of the month.
During this month, the beaches start to get packed and tourist demand will increase drastically. Going to the beach to get a tan is something the Maltese love to do so you will find plenty of people lying down in the sun.
If you are planning to go for a long day in the sun, take with you plenty of water and sun screen as the sun will be strong and the air will be dry.
Want To Share This Page On Pinterest? Pin It Here!
want to rent a car in malta?
We have used Discover Cars every time we rented a car. We highly recommend them due to their good service and good prices.
Get The Best Rates On Your Car Rental Now!
need to book a hotel for your malta visit?
Using Booking.com, enter your travel dates and number of occupants then rates will be available for hotels and apartments during your visit to Malta 
Book Your Hotel In Malta on Booking.com for the Best Rates!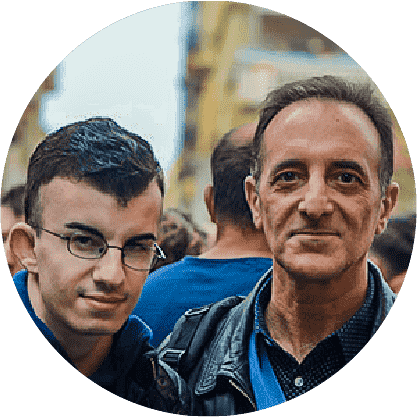 By Albert and Benjamin Magro