Activities In Malta November 2020
All kinds of activities in Malta for November.
We bring you highlights of some of them

Date Last Updated: 29th October 2019

During this time of the year the activities in Malta for November brings you many kinds of indoor activities, plays, concerts. Christmas activities will flourish by the end of this month.
Malta Village Feasts in November 2020
17th - St. John of the Cross, Ta'Xbiex
Want to add an activity? Click here to send us the activity!
Due to the current situation it is difficult to know whether the following activities will commence. We will update them when the event organiser releases their event day. All of the following activities are of 2019!
Best Things To Do While Here
Activities in Malta November
If you love wine, this tour is perfect for you. You will taste and learn the process of how wine is made from grapes to liquid in a bottle at Marsovin Cellars in their 400 year old wine cellar. Apart from this you will tour round the three cities. You will first drive past Cospicua which is a double fortified city, then Vittoriosa which was ideal for safe anchorage and Senglea where you will walk through the narrow streets.

The perfect ending to a day while at sea. You will depart to Comino where the boat will anchor on the island for you to explore the island any way you want. You can swim, snorkel, scuba dive or sunbathe on the beach. The best part of this tour is that you will witness the beautiful sunset from Comino. You will then depart to the Grand Harbour to see the magnifient lit fortifications. Everything is included - Lunch, unlimited drinks and on board facilities.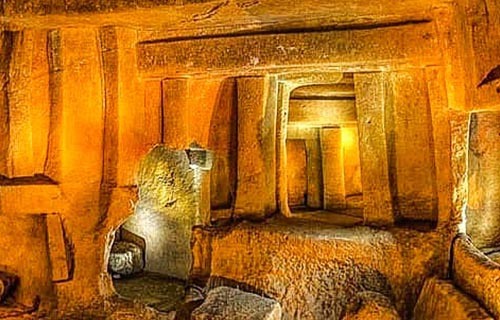 Visit the recently renovated oldest burial grounds in Malta. Learn about the history of this place together with an audio guide. We highly recommend this tour. We insist that you book weeks before as only a limited amount of people are allowed per tour.
Most Popular Activities
Activities in Malta November
Festival Mediterranea 2019
Venue: Astra Theatre, Rabat, Gozo
When: Saturday 19th October to Saturday 30th November 2019
Website: www.teatruastra.org.mt
Three Palaces Festival 2019
Theme: Festivals, Music
Organizers: Festival Malta
Venue: Presidential Palaces: Verdala Palace, Buskett | San Anton Palace, Attard | Grandmaster's Palace, Valletta
When: Friday 1st to Sunday 10th November 2019
Contact: +356 2339 7000
Website: www.festivals.mt
Malta Book Festival 2019
Venue: MCC, Valletta
When: Wednesday 6th to Sunday 10th November 2019
Time: 09:00
Website: www.ktieb.org.mt
The MFCC Weddings & Events Exhibition
Venue: MFCC, Ta' Qali
When: Thursday 9th to Sunday 10th November 2019
Time: 7th - 9th: 18:30 to 23:00 and 10th: 10:00 to 21:00
2019 Zurrieq Half Marathon & 10K
Venue: Zurrieq
When: Sunday 10th November 2019
Il-Fiera L-Kbira Ta' San Martin
Venue: Triq Santa Marija, Hal-Tarxien
When: Sunday 10th November 2019
Time: 10:30 to 18:00
Contact: +356 9925 7337
An event for all the family. Tourists welcome. We will be bringing to life old traditions in this great fair!
ZiguZajg Festival 2019
Photo Credit Elisa von Brockdorff
International Arts Festival for children and young people

Organiser: Ziguzajg
Venue: Valletta
When: Friday 15th to Sunday 24th November 2019
Website: www.ziguzajg.org
The Malta International Darts Open 2019
Organisers: Malta Darts Association
Location

:

MonteKristo Estate
When: Tuesday 19th to Thursday 21st November 2019
Contact: +356 7905 2942 - Malta Darts Association
The Official Lighting Of Valletta
Location

:

Teatru Rjal, Valletta
When: TBA
Time: 19:00
Malta International Organ Festival 2019
The Malta International Organ Festival was first held in 2014 has now become a regular part of the Maltese cultural calendar. Each year the high calibre programme helps to endorsement the event to an international status by inviting world renowned top-notch performers together with local very talented internationally renounced performers.
Malta for many centuries has accumulated and possesses a much more extensive patrimony of heritage assets withing our cultural religious churches and cathedrals. Many selected venue sites form part of our archipelago's urban landscape like Hamrun, Balzan, Valletta and at Gozo churches and Cathedrals.
During these two weeks music lovers will have a unique opportunity to here some of the world's best organists enriching the Maltese culture with a high-profile programme.

Festival details
Locations

:

Malta & Gozo
When: Friday 22nd November to Friday 6th December 2019
Contact: +356 7940 9064 - Malta international Organ Festival
Malta Whisky Fair
Locations

:

Phoenicia Ballroom, Floriana
When: Friday 15th and Saturday 16th November 2019
President's Solidarity Fun Run
Starting Points: Rabat, Santa Venera, University of Malta, Paola Square
When: Sunday 24th November 2019
The race will end in Valletta.
San Anton's Christmas Market
Location: San Anton's School, Mgarr
When: Sunday 24th November 2019
Enjoy our Activities in November. Send us your activities on the contact for to include them in our calendar.