Activities in Malta November
Activities In Malta November 2021
All kinds of activities in Malta for November.
We bring you highlights of some of them

Date Last Updated: 8th July 2021

During this time of the year the activities in Malta for November brings you many kinds of indoor activities, plays, concerts. Christmas activities will flourish by the end of this month.
Want to add an activity? Click here to send us the activity!
Disclaimer: We have affiliate links on this website where we receive a small commission at no extra cost to you.
What To Do Whilst Here In malta in November

Best Tours To Do While Here
Activities in Malta November
If you love wine, this tour is perfect for you. You will taste and learn the process of how wine is made from grapes to liquid in a bottle at Marsovin Cellars in their 400 year old wine cellar. Apart from this you will tour round the three cities. You will first drive past Cospicua which is a double fortified city, then Vittoriosa which was ideal for safe anchorage and Senglea where you will walk through the narrow streets.

The perfect ending to a day while at sea. You will depart to Comino where the boat will anchor on the island for you to explore the island any way you want. You can swim, snorkel, scuba dive or sunbathe on the beach. The best part of this tour is that you will witness the beautiful sunset from Comino. You will then depart to the Grand Harbour to see the magnifient lit fortifications. Everything is included - Lunch, unlimited drinks and on board facilities.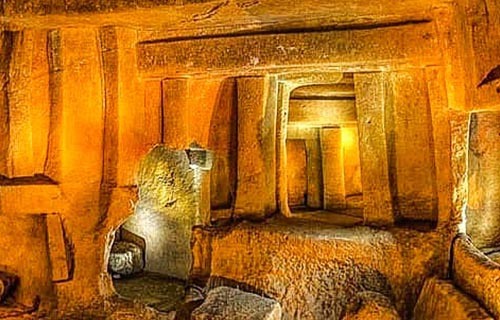 Visit the recently renovated oldest burial grounds in Malta. Learn about the history of this place together with an audio guide. We highly recommend this tour. We insist that you book weeks before as only a limited amount of people are allowed per tour.
Top 12 Events In Malta
Activities in Malta November
1. Malta Book Festival 2021

The Malta Book Festival is the foremost book celebration in the country's cultural calendar. Annually, the MBF boasts an attendance rate of 40,000 visitors, the participation of more than 40 exhibitors, and offers extensive networking opportunities for industry professionals.
The international guest of the 2021 Malta Book Festival is world-renowned writer Irvine Welsh. The master author of dark, gritty, seedy no-nonsense 'say it like it is' Scottish culture novels, Welsh has been an influence on contemporary literature and an icon of the 1990s. Welsh shot to fame when he published the novel 'Trainspotting' in 1993, which was subsequently adapted into a film in 1996 by director Danny Boyle.
This year the Festival will be making use of an expanded exhibition space for publishers, booksellers and NGOs, and activity areas for the numerous book presentations and discussions.
Weekday mornings are dedicated to schoolchildren, introducing them to the magical and adventurous worlds of Malta's best children's authors, and ensuring a memorable experience with age-appropriate performances based on Terramaxka Prize winning works streamed straight to the classroom.
A €5 voucher redeemable at any of our exhibitors' online and MBF shops will be sent to each and every student that is registering to participate in this year's Festival, providing an opportunity for students to develop the skills to appreciate stories, encourage reading, and acquaint them with local publications.
While preparations for this year's Malta Book Festival are well underway, the National Book Council will be adhering to the national health authorities' directives on public gatherings to ensure the safest possible experience.
For the latest updates, please follow the NBC website, and the NBC Facebook page and Malta Book Festival 2021 Facebook event page
Malta Book Festival details

Venue: MFCC - Malta Fairs & Conventions Centre, Ta' Qali
When: Wednesday 3rd to Sunday 7th November 2021
Time: 09:00 to 21:30
2. ZiguZajg Festival 2019
Photo Credit Elisa von Brockdorff
A festival of joy for thousands of children and their families who have the opportunity to attend the ŻiguŻajg International Arts Festival with performances in Valletta and Gozo. The acts which are presented by Maltese and foreign artists include circus acts, puppet shows, music theatre shows, high quality films including outdoor activities.
The ŻiguŻajg Festival succeeds to integrated the audience during the performances by asking them
to participate through their debating and sharing ideas while enjoying themselves.

ZiguZajg Festival details

Organiser: Ziguzajg
Venue: Valletta
When: Friday 15th to Sunday 24th November 2019
Website: www.ziguzajg.org
3. Three Palaces Festival 2019
The Three Palaces Festival has established itself into incorporating the greatness of music equated with the beauty of the setting chosen for that specific performance. There are many matches for this attribute across Malta's heritage and culture especially due to the four centuries of the Knights of St. John presence on the islands left behind them many historically important and magnificent buildings.
This week long festival has proudly succeeded to incorporate classical and contemporary musical performances to appeal to the varied audience wishing to participate in this festival doing recognition to Malta's cultural calendar.

Three Palaces Festival details

Theme: Festivals, Music
Organizers: Festival Malta
Venue: Presidential Palaces: Verdala Palace, Buskett | San Anton Palace, Attard | Grandmaster's Palace, Valletta
When: Friday 1st to Sunday 10th November 2019
Contact: +356 2339 7000
Website: www.festivals.mt
4. Malta International Organ Festival 2020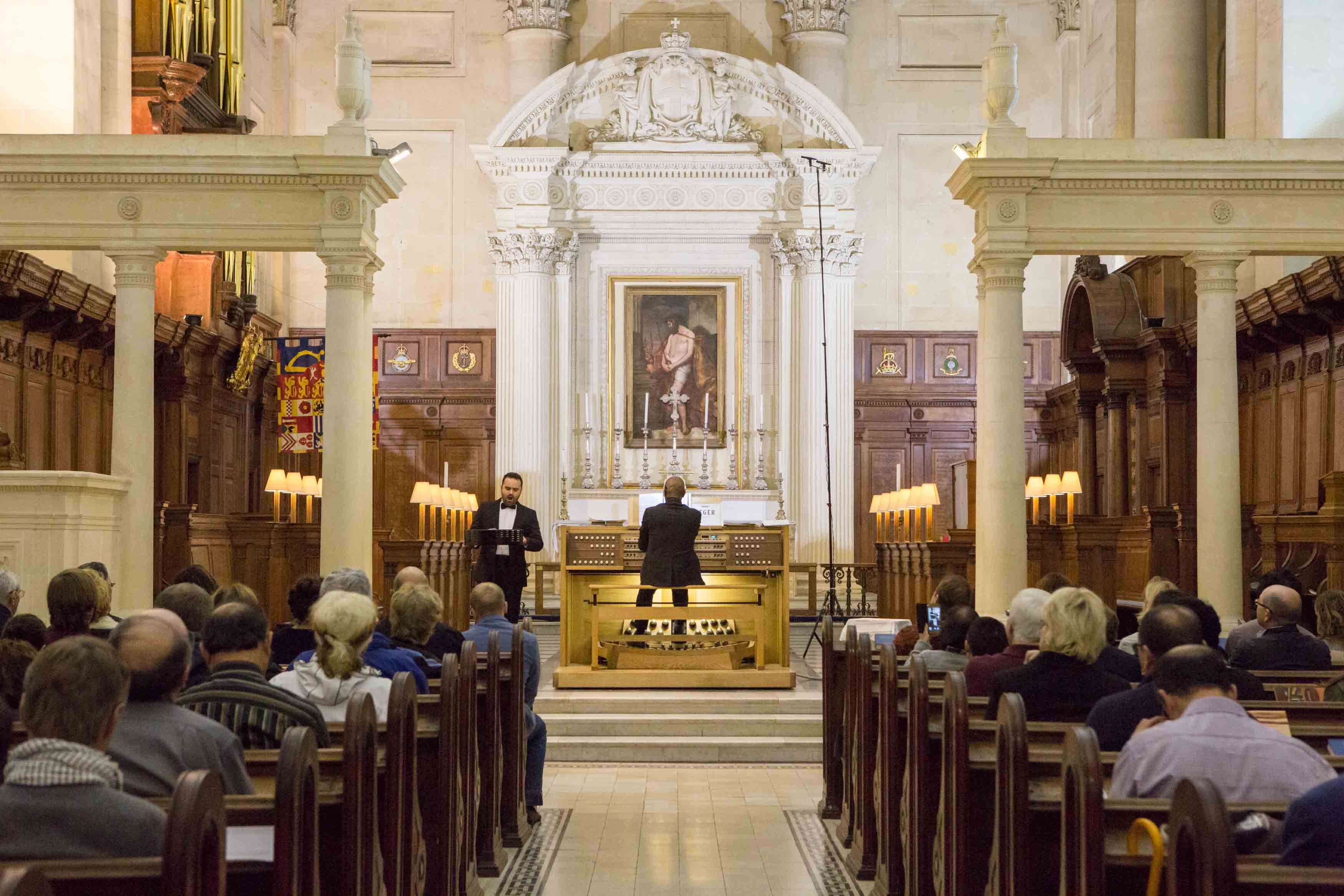 Credits Mario Casha
The Maltese islands are blessed with numerous organs installed in various churches, basilicas and cathedrals. The purpose of the Malta International Organ Festival is to promote the art of classical music to the vast heritage accumulated through centuries by our forefathers.

For a period of two weeks locals have the opportunity to listen to these organs played by Maltese who are very talented internationally known organists. Also world-renowned international top-notch performers from across Europe take part in the elaborate programme, featuring the organ as a single instrument, vocalists and instruments play together with the organ and finally as part of an orchestra.

Festival details
Locations

:

Malta & Gozo
When: Friday 20th November to Friday 4th December 2020
Contact: +356 7940 9064 - Malta international Organ Festival
5. Festival Mediterranea 2019
Venue: Astra Theatre, Rabat, Gozo
When: Saturday 19th October to Saturday 30th November 2019
Website: www.teatruastra.org.mt
6. The MFCC Weddings & Events Exhibition
Venue: MFCC, Ta' Qali
When: Thursday 9th to Sunday 10th November 2019
Time: 7th - 9th: 18:30 to 23:00 and 10th: 10:00 to 21:00
7. The Official Lighting Of Valletta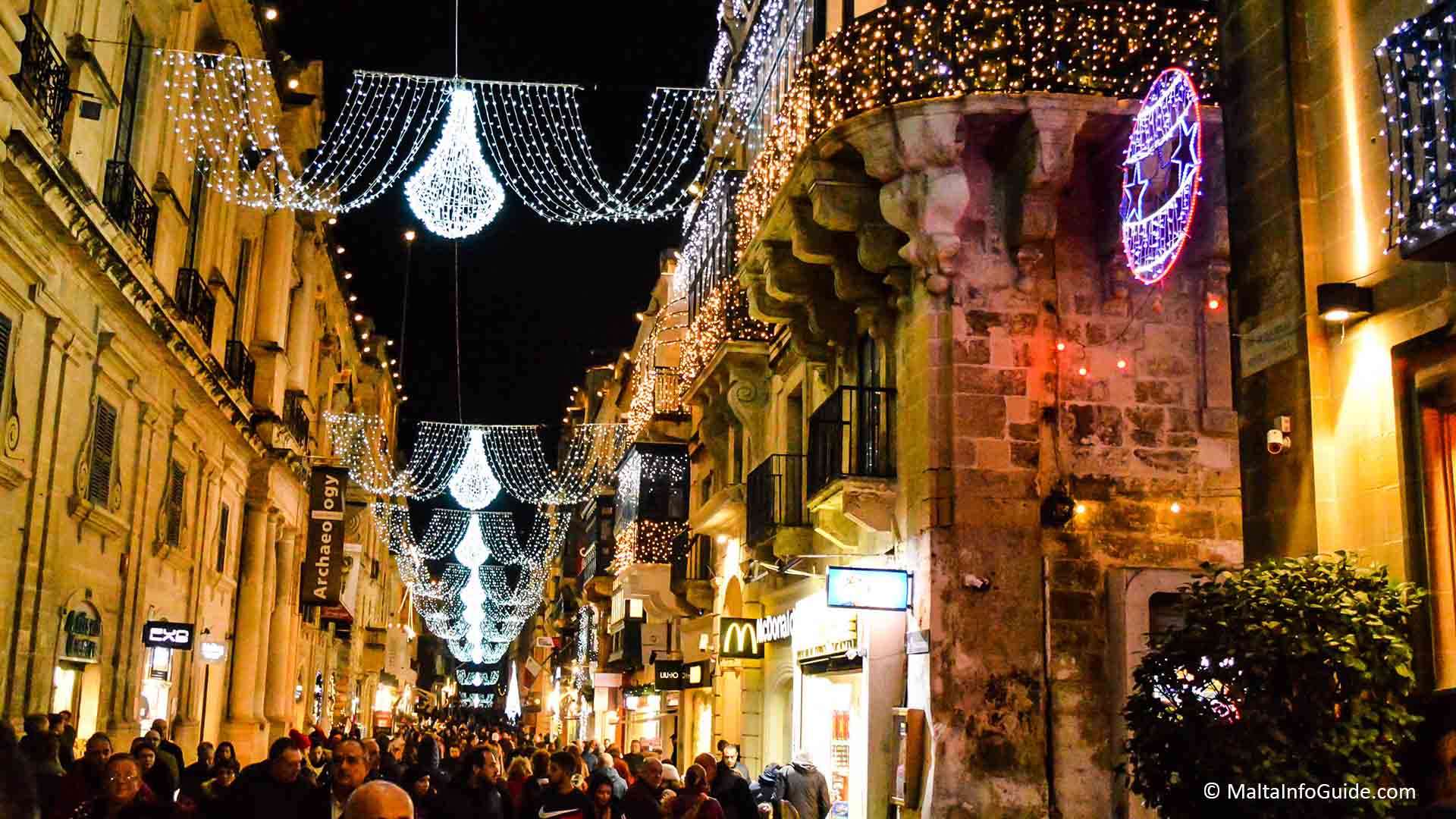 The Valletta Christmas lights are switched on ceremonially by the minister of culture and the Valletta Cultural agency every year for the most prominent streets at the capital city namely Republic Street and Merchants Street. They attract large amounts of people for shopping and dining. The lights ornate the streets which make them more attractive and bring more people to the capital. They remain on till the beginning of January.

details about the Official Lighting Of Valletta

Location

:

Teatru Rjal, Valletta
When: TBA
Time: 19:00
8. 2019 Zurrieq Half Marathon & 10K
Venue: Zurrieq
When: Sunday 10th November 2019
9. The Malta International Darts Open 2019
The Malta Darts Association organizes the Malta International Darts Open to Maltese including attracting a high number of international participants. Held since 1972 if has gained popularity and the sports has spread wider on the Maltese islands consolidated by the various competitions held during the year. The highlight of the year is the international competition. It is always held in prominent cultural outdoor locations which always promised to be a strong well challenged competition.

Malta International Darts Open details

Organisers: Malta Darts Association
Location

:

MonteKristo Estate
When: Tuesday 19th to Thursday 21st November 2019
Contact: +356 7905 2942 - Malta Darts Association
10. Malta Whisky Fair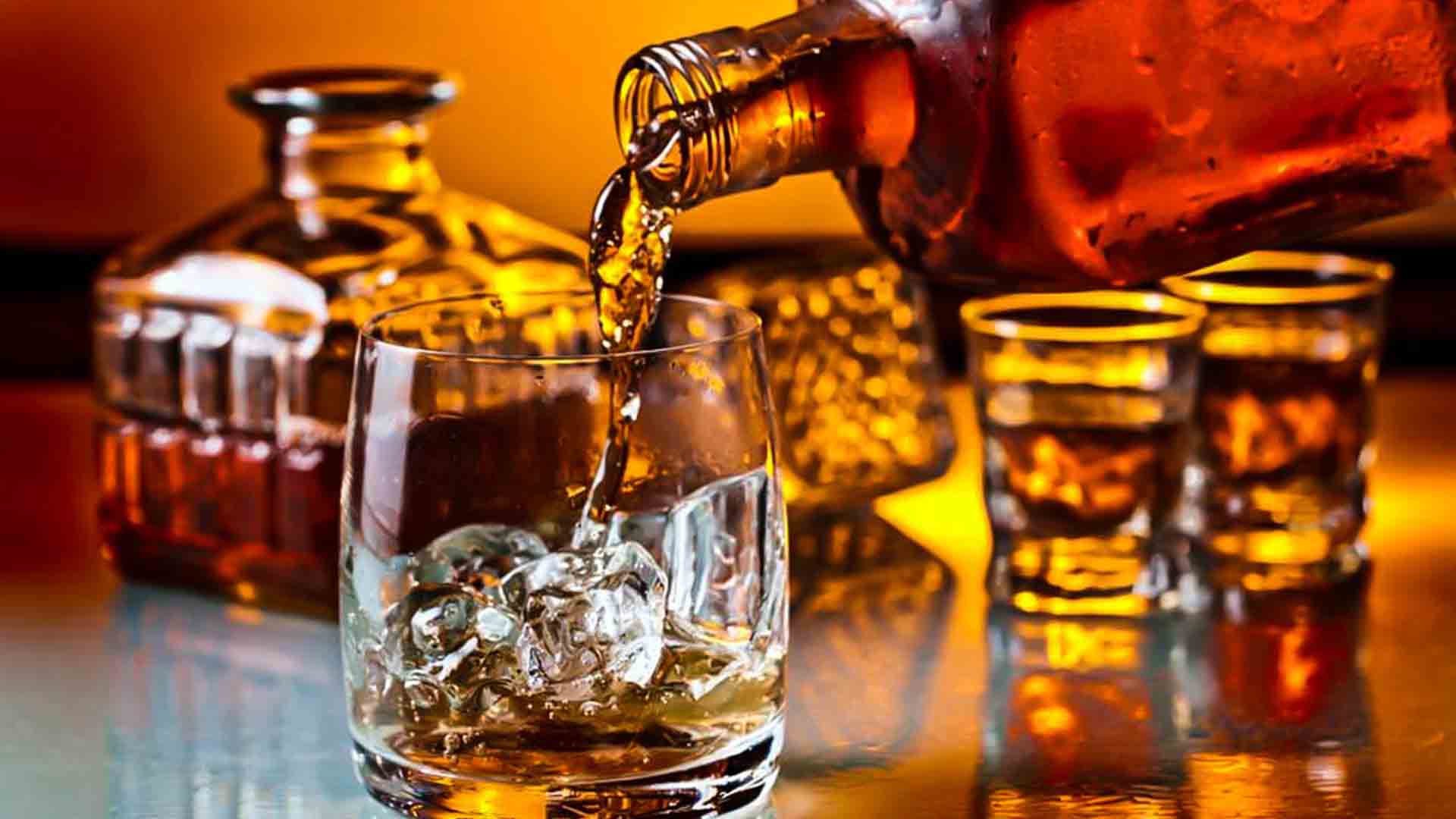 Credit Jonathan Paris
A fair devoted to whiskey, to those who yearn for this drink. You can book your place earliest possible as this fair tickets are grasped very quickly. The Franks Malta Whisky Fair organized in the ballroom of the Phoenicia Hotel an ideal for this kind of prestigious fair. Local importers participate by presenting high quality brands. The fair succeeds to offer over 200 types of whiskies.
Master classes are offered as first come first served as they are popular with whisky lovers. Book early for your fair ticket through which you can have access to 200 different whiskies, free flowing water and nibbles.

Malta Whisky Fair details

Locations

:

Phoenicia Ballroom, Floriana
When: Friday 15th and Saturday 16th November 2019
11. President's Solidarity Fun Run
The annual President's Solidarity Fun Run is organized by the Malta Community Chest Fund to raise funds for persons who require medical care especially with chronic illness such as cancer and for those who require treatment abroad and are helped financially to achieve this aim.
Thousands of participants pay a nominal fee to participate and it is open for people of all ages. There are four routes from where the fun run starts. This is done on purpose to cater for the health of the individuals where one can choose which one is best for him. At the end of all routes they all meet at the main entrance of Valletta where they proceed to St. George's Square in front of the president's palace.

President's Solidarity Fun Run details

Starting Points: Rabat, Santa Venera, University of Malta, Paola Square
When: Sunday 24th November 2019
The race will end in Valletta.
12. San Anton's Christmas Market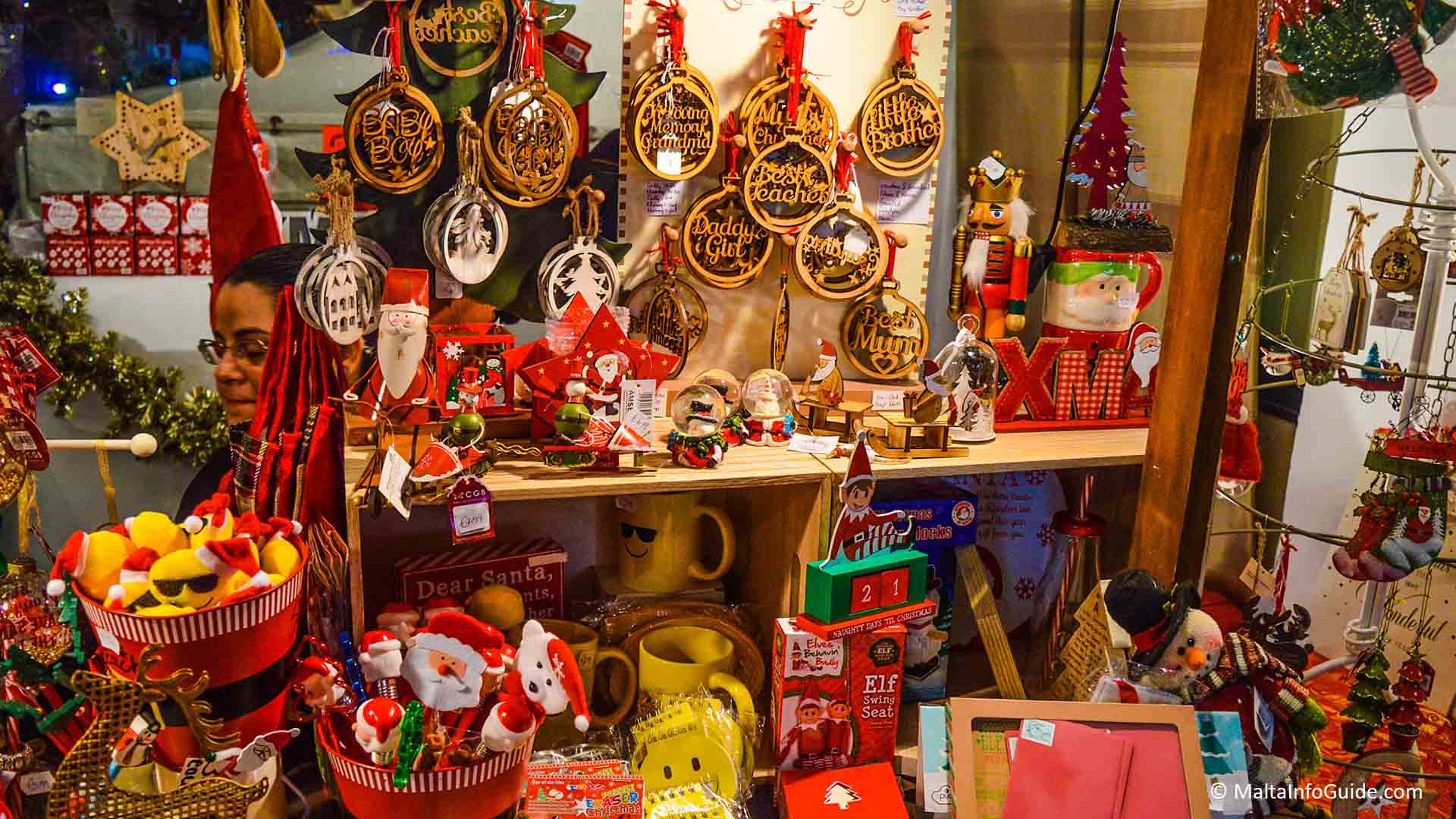 San Anton school at Imselliet Mġarr, organize their Christmas market as early as November. It is a fundraising activity for the school. It is an opportunity for students and families to collaborate in the organisation and brings together student families to participate and take the opportunity to start their Christmas shopping.
Entrance is free, you find several small stalls with a variety of things to buy line Christmas decorations, toys, gift wrappers, cards, home accessories, creative gifts including snap and food stalls.

San Anton's Christmas Market details

Location: San Anton's School, Mgarr
When: Sunday 24th November 2019
Other Activities During November
Activities in Malta November
in guardia parade
Venue: Fort St. Elmo, Valletta
When: Sunday 1st, 8th, 15th, 22nd and 29th November 2020
Time: 11:00 - 11:45
Price: Adult - €10 / Children - €7
Arrival - the hits of ABBA
Venue: Catholic Institute Theatre, Floriana
When: Saturday 7th to Sunday 8th November 2020
Time: 19:30 - 22:00
SIGMA - the world's iGaming festival
Venue: MFCC, Ta' Qali
When: Tuesday 17th to Thursday 19th November 2020
Time: 09:00 - 18:00
Enjoy our Activities in November. Send us your activities on the contact for to include them in our calendar.