Weather in Malta in April
Weather in Malta in April

Getting Hot! - It's Spring Time!
What is the weather in Malta in April like? It is spring time with lots of flowers and beautiful green countryside. You will have the time to enjoy the sunny days, a good time to come over to Malta.
There are plenty of things to do while here, both indoor and outdoor. April will start feeling like summer has started, with people going to the beach and sunbathing on very hot sunny days.
Disclaimer: On our website, you will find affiliate links from which we receive a small commission.
Malta In April - A quick glance
Weather In Malta In April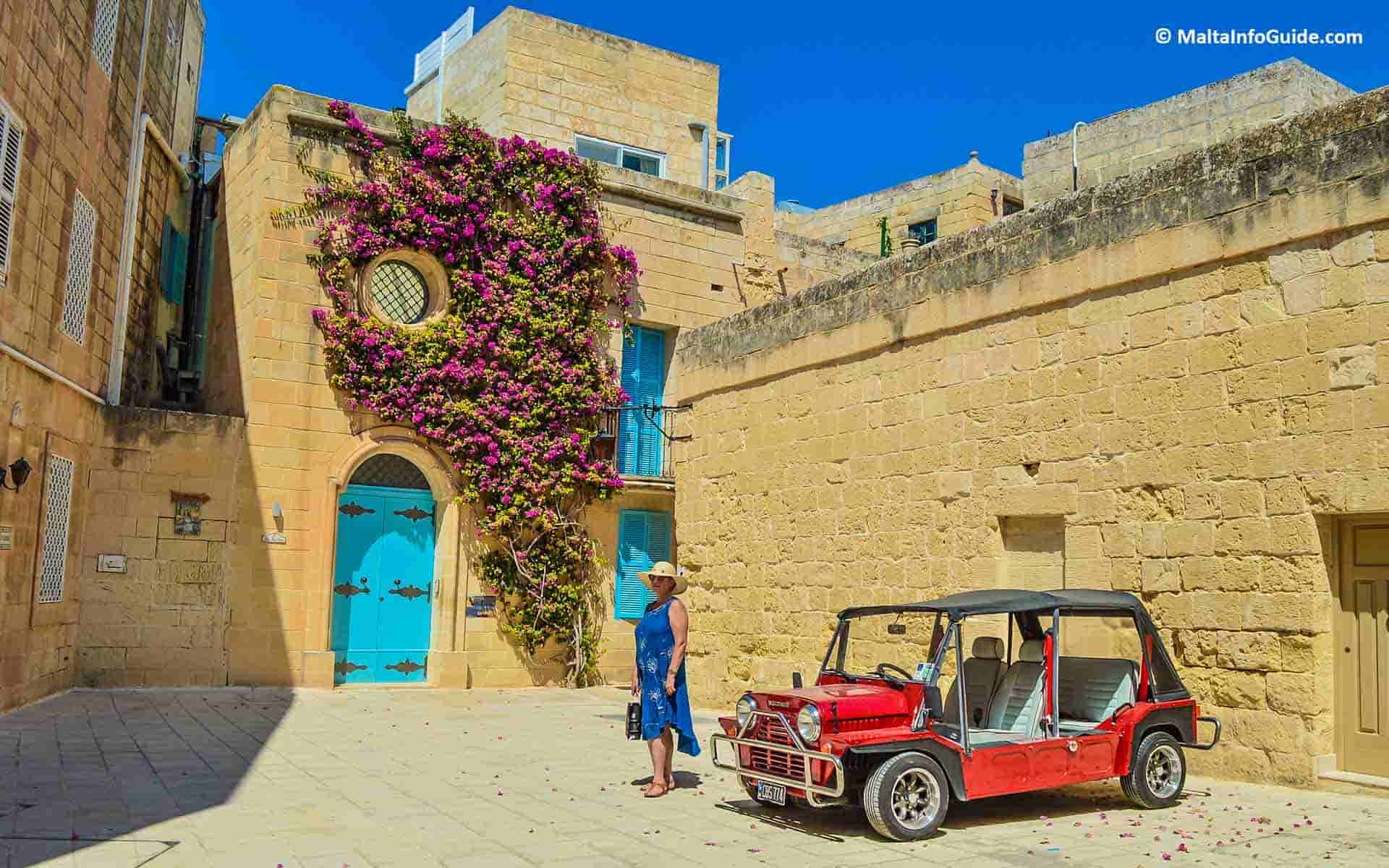 Weather Statistics For April
Weather In Malta In April
Highest Recorded 32°C (90°F) | Lowest Recorded 7°C (44°F)
Daily Average: Highest 20°C (68°F) | Lowest 13°C (82°F)
Daylight Hours of Sunshine 8.5
UV Index 8 to 9
Rainfall 26mm (1")
Weather Compared To Other European Countries

Austria 11°C | 52°F
Belgium 10°C | 50°F
France 12°C | 54°F
Germany 8°C | 46°F
Ireland 8°C | 46°F
Italy 13°C | 55°F
Netherlands 8°C | 46°F
Poland 6°C | 43°F
Sweden -3°C | 27°F
Spain 13°C | 55°F
Switzerland 8°C | 46°F
United kingdom 10°C | 50°F
Is It The Best Time To Visit Malta?
April is the time where the weather feels like summer and where people go for their first swim. Whether you are coming on business or for leisure, April is a wonderful month to visit.

What Should I Wear & Pack?
Weather In Malta In April
With a mean temperature of 18°C, April is much warmer so light clothes are recommended.
Comfortable shoes are preferred if you intend to do a lot of walking.
A warm cardigan or light jacket for the evenings as it gets chilly sometimes.
Even though we say it is a warm month, sometimes the temperature can drop and it can get chilly. Also, rain is still possible during, so be prepared.
During the day, it is already possible to wear t-shirts or sweatshirts. 
Get beach wear, accommodation with pool terraces will be surely in operation or just starting to. You can always go to a beach and sunbathe if the weather is right.
A hat, sunglasses and sunscreen are surely recommended. Sun cream is also good to bring with you especially for those who have a fair complexion and for staying exposed in direct sunlight for many hours.
Hiring A Car? Check The Best Rates
Looking to hire a car for your holiday? Check Discover Cars for rates.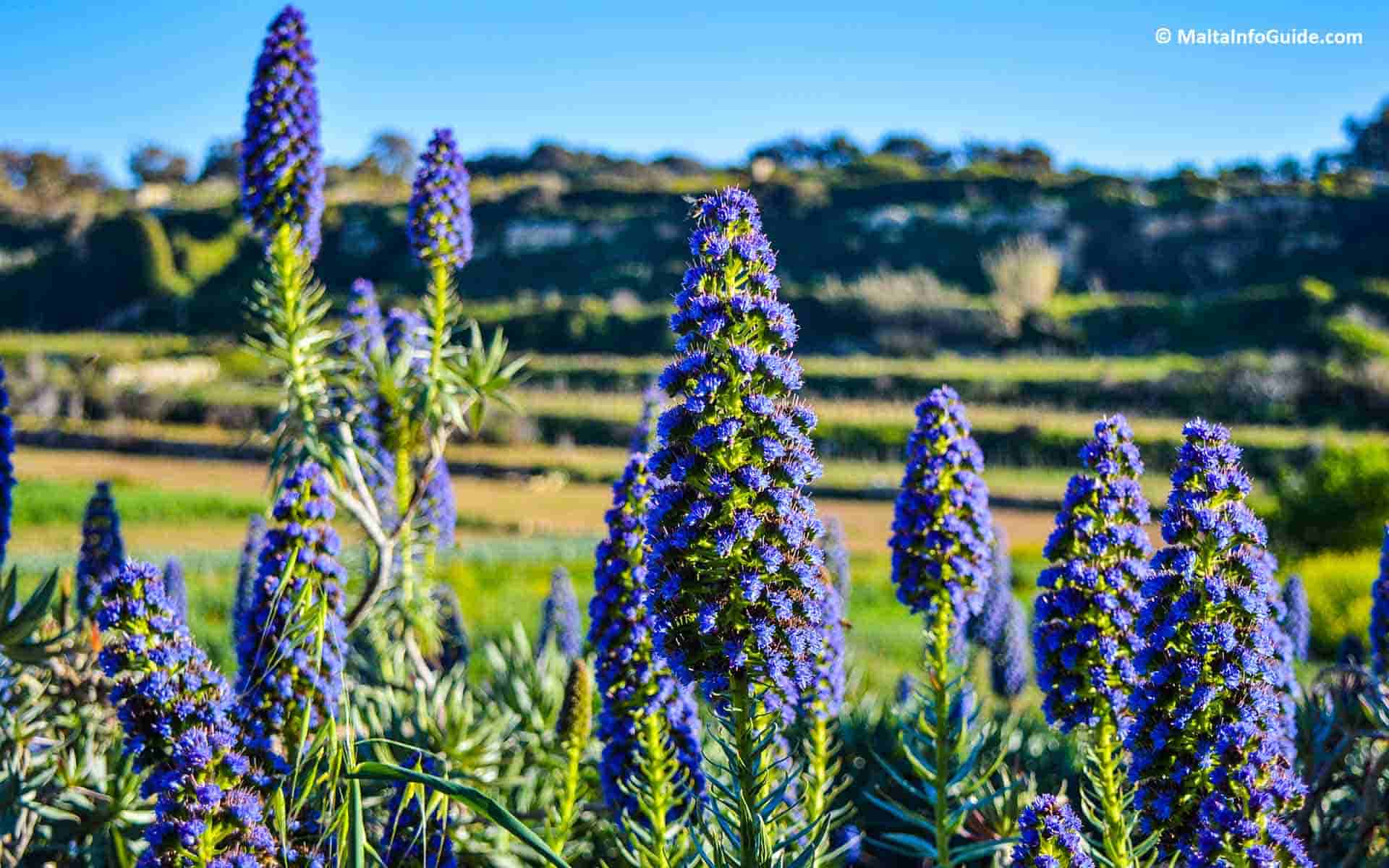 Things To Do During April
Weather In Malta In April
Our first recommendation is to visit the city of Mdina and Valletta and explore the beauty within the fortifications.
Go for a day to Gozo. Being that the hot weather hasn't arrived yet, the island will be full of green countryside, perfect for afternoon walks.
Go and see the islands, catch hop-on hop-off tours. There are four separate tours, north tour, south tour, night tour and Gozo tour. You can spread the tour on two days and stop in the many historical locations.
Shopping is highly popular as Malta has several department stores around the island, namely in Sliema and St Julian's. Valletta is another shopping hotspot with many shops in Republic Street.
If you like to go to the bar and have a drink and watch football games, you can visit Bugibba and Qawra and entertain yourself.
If you intend to visit Malta during the Easter period, there will be many Good Friday processions and also Easter Sunday morning functions. Easter varies between March and April.
Check Hotels In Malta Rates For This Month
Find good rates about hotels in Malta from Booking.com.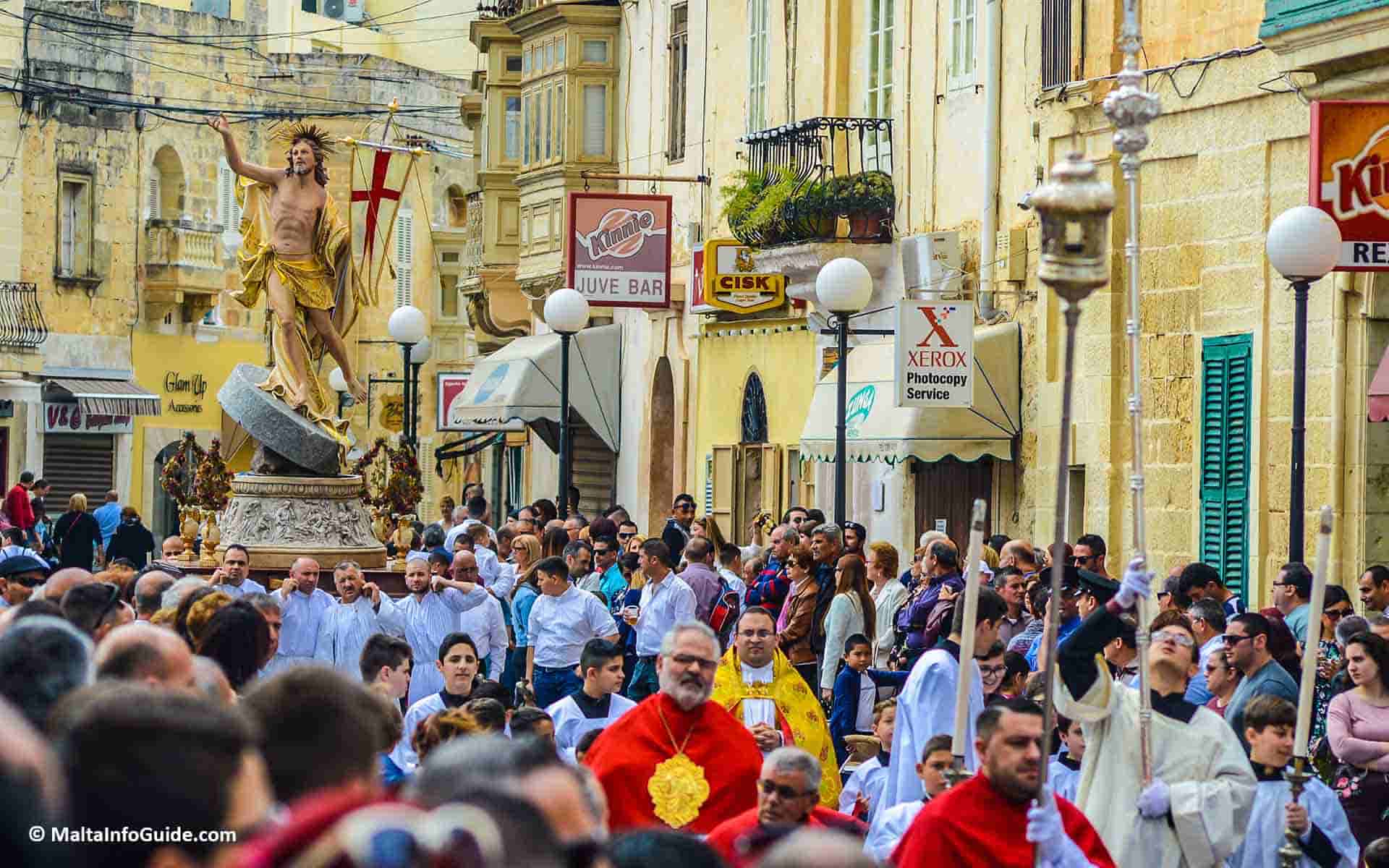 Top Tours On The Maltese Islands
Weather In Malta In April
Quick April In Malta Thoughts
Weather In Malta In April
Spring time, winter feels already past by. Windy days, rain still with us but not much. Starting of spring time in Malta. By beginning mid-April the weather is changing towards summer.
Beautiful countryside, sunbathing starts, sea temperature still too cold to swim. But sunbathing is pleasant as the temperature is still not that high.
Beautiful hot days if not cloudy or windy but much less by now as winter is over. No more cold weather like January and February.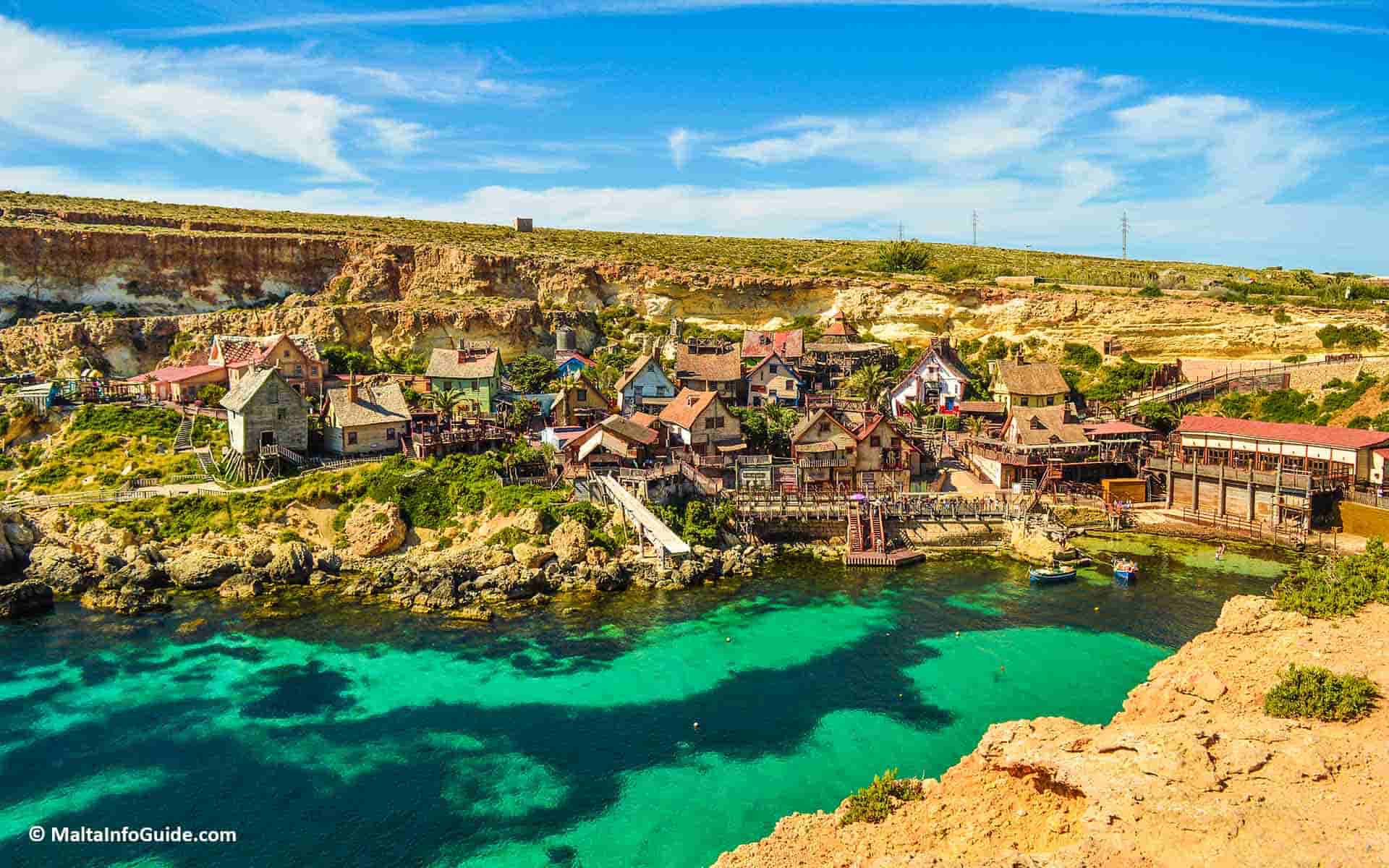 You can see people wearing lighter clothes. Even during certain days with shorts and tee shirts. In direct sunlight, the sun will be very hot.
More tourists arrive on the islands. It is fantastic weather for them. They wear summer clothes. You can observe that many go for sunbathing, even swimming although the sea will still be cold so few dare jump in.
Bad weather can still be with us, just be prepared and see the weather forecast before you come over but by this time it is more stable getting closer to summer.
Want To Share This Page On Pinterest? Pin It Here!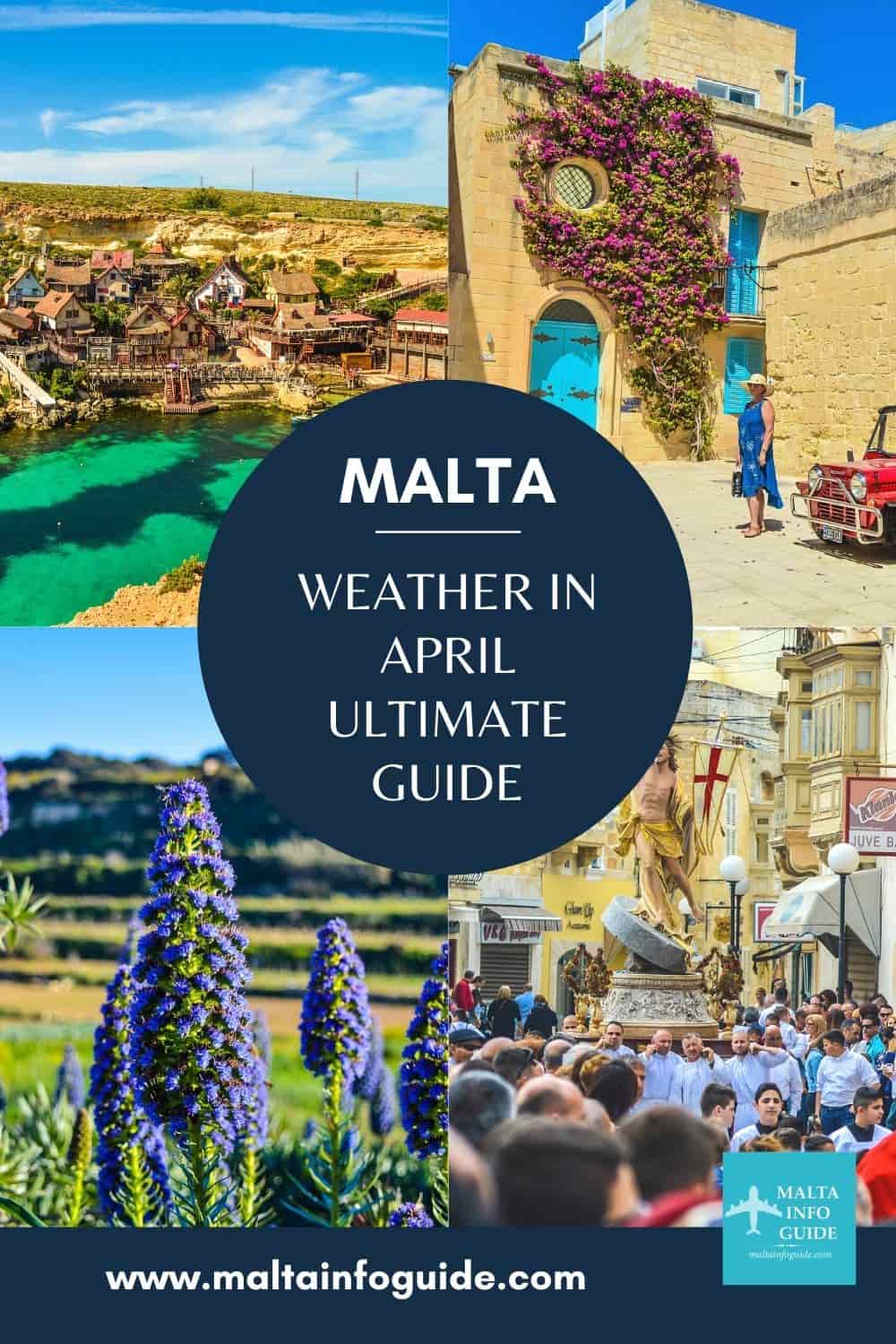 want to rent a car in malta?
We have used Discover Cars every time we rented a car. We highly recommend them due to their good service and good prices.
Get The Best Rates On Your Car Rental Now!
need to book a hotel for your malta visit?
Using Booking.com, enter your travel dates and number of occupants then rates will be available for hotels and apartments during your visit to Malta 
Book Your Hotel In Malta on Booking.com for the Best Rates!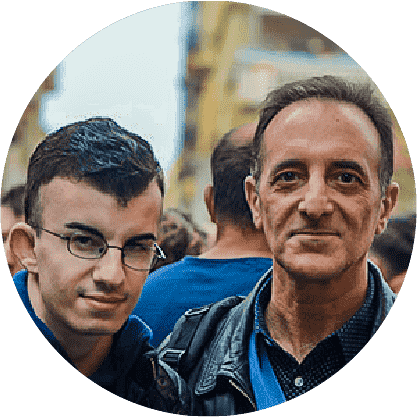 By Albert and Benjamin Magro