What to do in Malta
50+ Awesome Things To See And Do In Malta
Writing a list of things to do to help you plan your stay on the island? In this guide we will help you discover what to do in Malta with the 50+ amazing things to do.
Without a doubt Malta has some amazing and unique things to try. In this page we go into detail by mentioning many different things that are good for all types of holidays.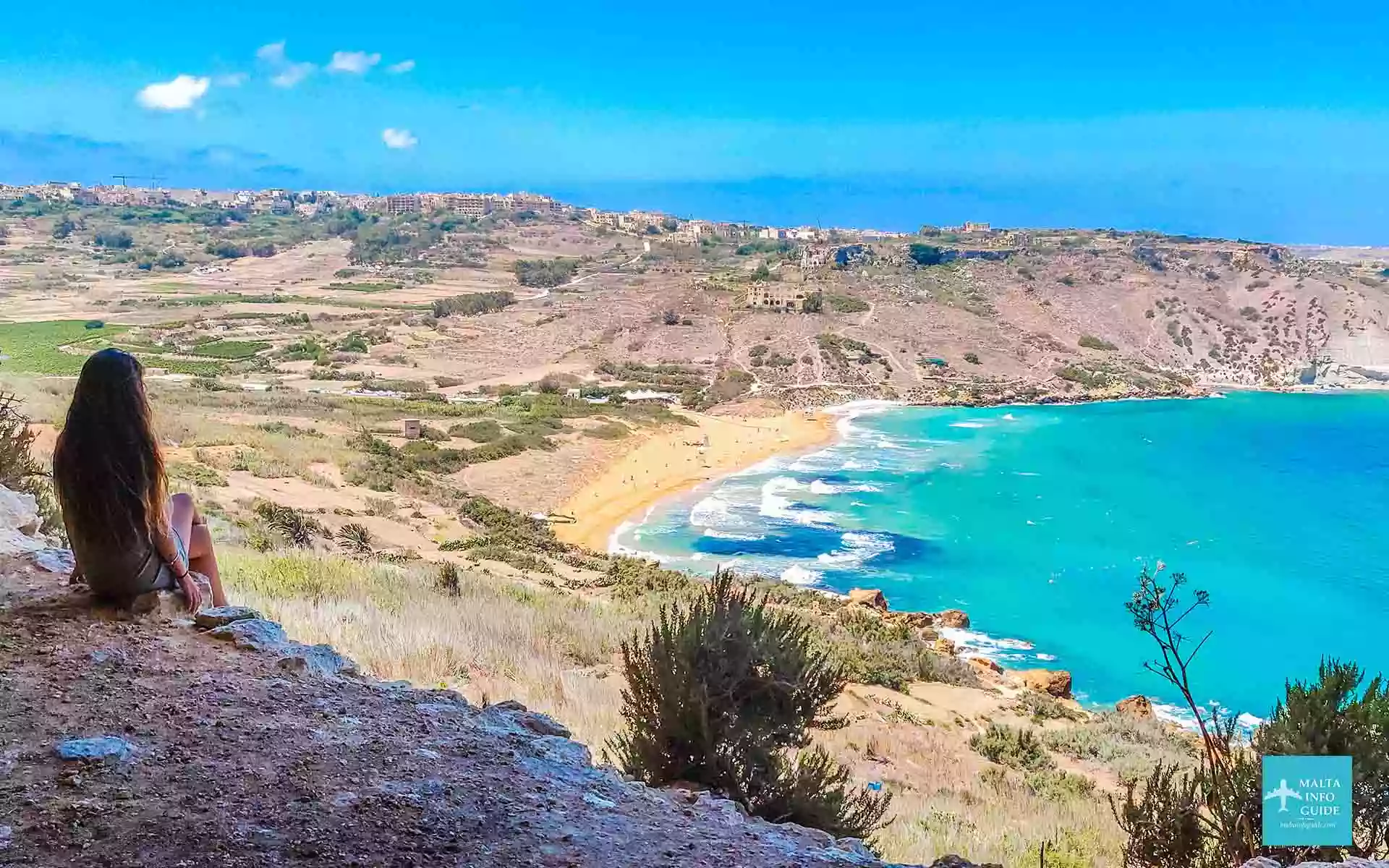 Mixta Cave Gozo
The Entire List of What to do in malta
Without going into much further detail about what's to come, here is a list of plenty of different things to do in Malta and Gozo.
1. There are 365 beautiful churches in Malta, but to choose which to visit is quite challenging. We highly recommend you visit the Mosta Dome, Xewkija Church, Ta' Pinu Basicilica Gozo and one of Valletta's churches.
2. Visit the Game of Thrones series filming locations. Check out where these locations are here.
3. Delve yourself to a Maltese traditional pastry called 'Pastizzi'.
4. Visit Blue Grotto and take a 20-minute boat trip to the caves and take picturesque photos.
5. Love Instagram and want to post your memorable photo online? Head over to Mdina and take a photo with Malta's most famous Instagram hotspot.
Hiring A Car? Check The Best Rates
Looking to hire a car for your holiday? Check Discover Cars for rates.
6. Visit Fontanella, Malta's most popular location for a bit to eat or a delicious piece of cake.
7. Go on a tour to the Hypogeum in Malta and explore the remains that remained for thousands of years.
8. Take breath taking photos from the Upper Barakka Gardens of the Grand Harbour and three cities across the breakwater.
9. Tour the beaches of Comino such as Blue Lagoon, Santa Marija Bay and St. Nicholas Bay.
10. Visit one of the plenty beaches on the Maltese islands. Choose a couple and spend a few hours at each and sunbathe and swim.
11. Enjoy the beautiful view and sunset at Mixta Cave on the island of Gozo.
12. Visit the Maltese Megalithic temples, Hagar Qim and Mnajdra.
What To Do In Malta - Mnajdra Temples
13. Go on a boat trip from the capital city Valletta to the Three Cities: Senglea, Vittoriosa, Copiscua.
14. Ġgantija Temples, considered one of the oldest temples in the world. Worth visiting if you get a chance when on the island of Gozo.

15. Glamour at the gold leaf walls and get to walk on the most beautiful floors in the world at St. John's Co-Cathedral. The entire floor of the inside of the church is covered with marble tombstones where special different special messages are written on each. Also have the opportunity to see Caravaggio's most famous painting, the beheading of St. John the Baptist.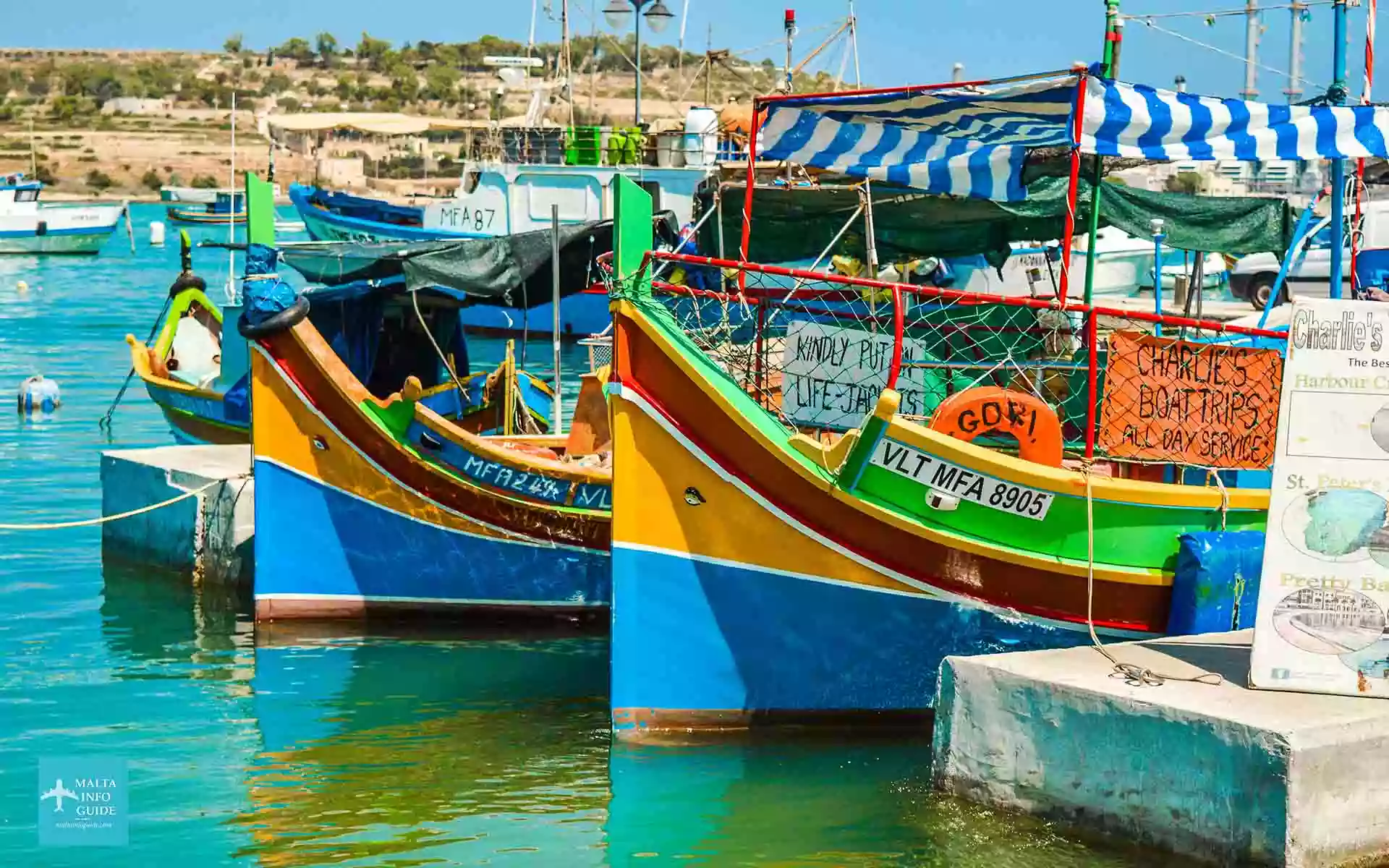 Marsaxlokk Fishing Village
16. Go for a fun adventure day with your kids to the National Aquarium. Book your tickets from here.
17. Visit Marsaxlokk, Malta's fishing village full of restaurants serving fresh Maltese fish. from here, you can take a boat trip to St. Peter's Pool.
18. Roman Villa, the ruins of a Roman townhouse on the periphery of the town of Rabat.
19. Go on a day to Sicily via the Sicily to Malta ferry or by taking on of these Sicily tours.
20. Go round the island of Gozo with a TukTuk tour.
21. Coming to Malta for 3 days? Check out this itinerary and see how to spend 3 days in Malta.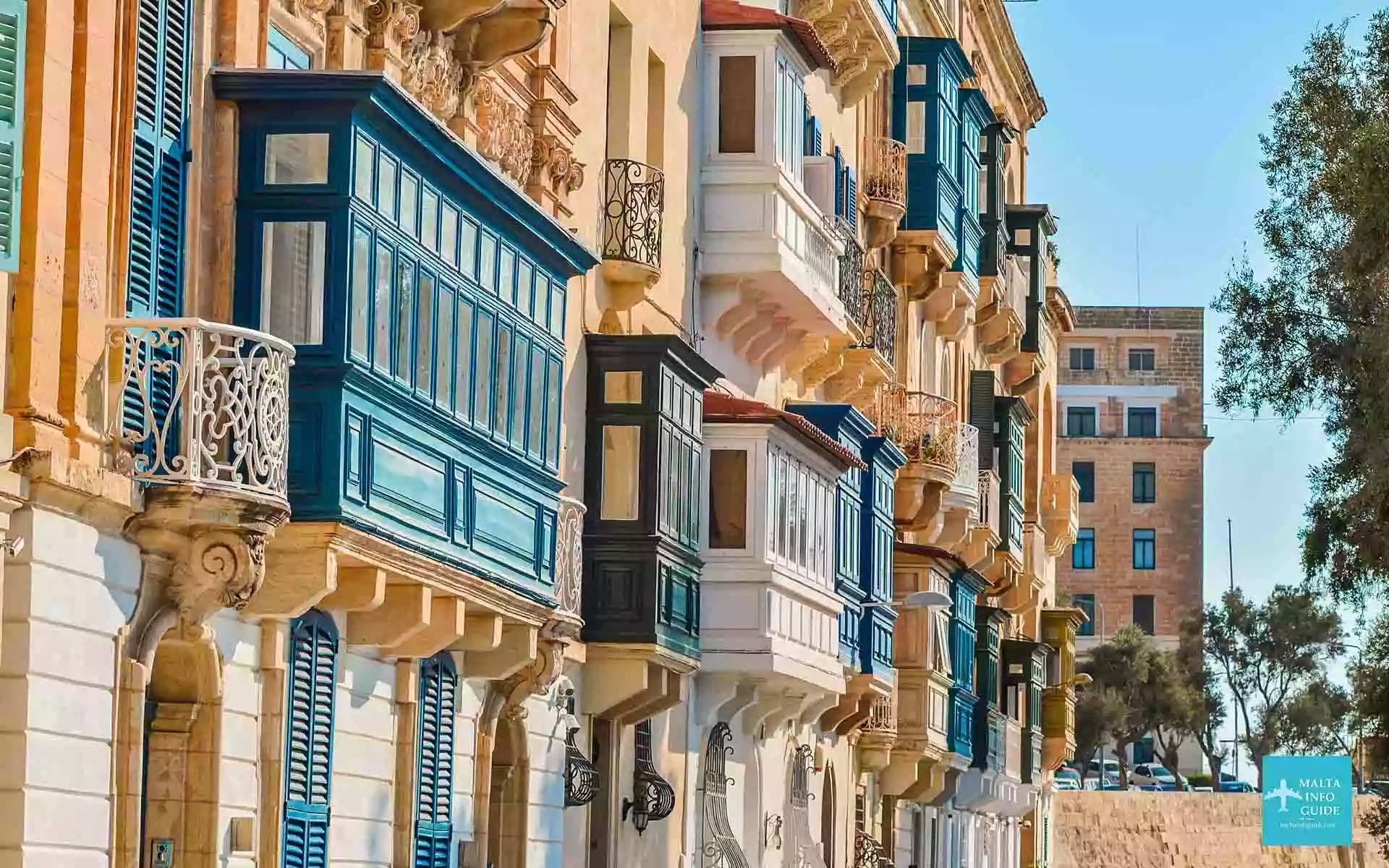 What To Do In Malta - Valletta Malta
22. Explore Valletta the best way, with this three hour walking tour.
23. Watch Malta's history in a 20-minute audio visual guide at the Malta Experience.
24. Go for a fun game of bowling at the Eden Super Bowl in St. Julian's
25. Enjoy and relax and watch a recently released movie at the Eden Cinemas.
26. Casa Rocca Piccola - A stunning 16th century palace in Valletta that also serves as a boutique hotel.
27. Our island has plenty of events yearly. See the calendar of events and have a overview of what Malta has to over on a month to month basis.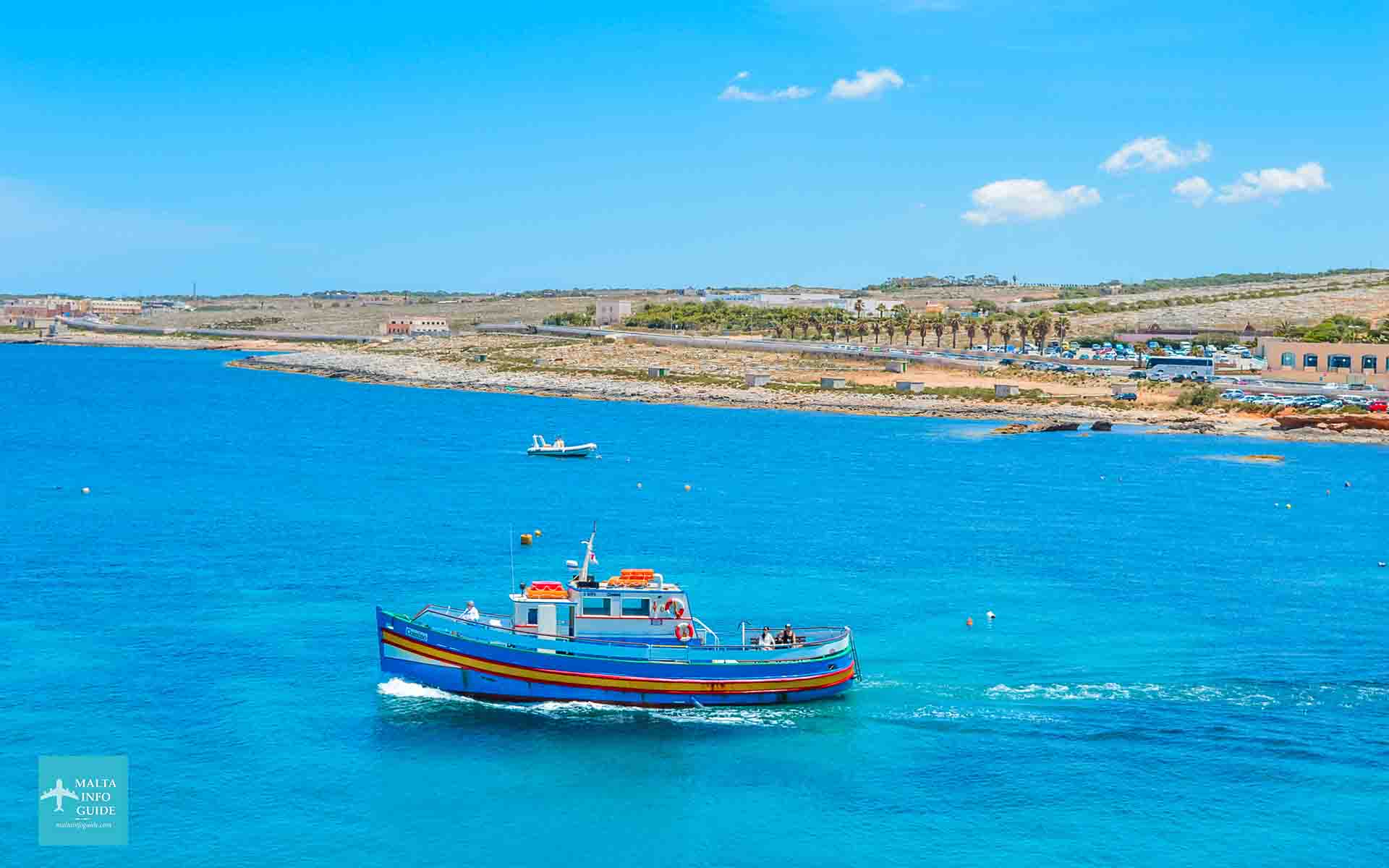 Kajjik Boat
28. Malta best places to visit on your holiday are Valletta, Mdina, Rabat and Zejtun, Three Cities and Marsaxlokk.
29. Spend a whole two to three days in Gozo and roam the islands attractions.
30. Want to go to Comino on a budget? Take a 20-minute Comino ferry trip and get to stay on the island for a whole day.
31. Tour Valletta and see the buildings built by the Knights of St. John while the capital city was being built.
32. Xewija church (Rotunda St. John Baptist Church), has the third largest unsupported dome. You can go on the terrace of the dome and take in the beautiful view of the island of Gozo.
where to stay in malta?
Accommodation can be found all over the island so it won't be hard to find a place where to stay in Malta. If you want some luxury try these luxury hotels.

Check out the hotel rates on Booking.com.
33. St. Agatha's Tower or also known as the Red Tower, a popular attraction in Mellieha at the tip of a hill overlooking the entire island. You can enter the tower and also go on top.
34. Spend a day by the pool at Cafe del Mar during the summer season.
35. The best way to see the whole coast of the Maltese islands is with this round Malta cruise.
36. Go for a day at Popeye Village, a film location that has been alive since the 80's. Did you know Robin Willams was the main actor in this film?
37. Visit the Mdina Dungeons Museum where you will learn about the horrible dark past of the Maltese history.
38. Want some adrenaline rush? Try rock climbing or upsailing.
39. After the collapse of the Azure Window, many people started to visit Wied il-Mielaħ window, which is another natural window on the other side of Gozo.
Book Your Malta To Sicily Ferry Now
Planning to travel to Sicily or Malta by car? Use Direct Ferries to book your ferry tickets now.
40. Walk along the Ta Ċenċ cliffs and admire the views of the open Mediterranean sea.
41. See the salt production and harvesting typically between the months of May to September. The most popular salt pans are in Xwejni in Gozo.
42. Around the Maltese coast are a number of wrecks. Taking a beginners diving course gives you the basic insights and theoretical information about diving.
43. Try one of Malta's iconic dishes; fresh Maltese Rabbit, Lampuki or horse meat. Most popular restaurants located in Mgarr, Bahrija, Mosta and Dingli.
44. Enjoy a morning or afternoon horse riding at Golden Bay.
45. Want some fun in the water? Rent a jet ski while at the beach and have a fun ride in the water.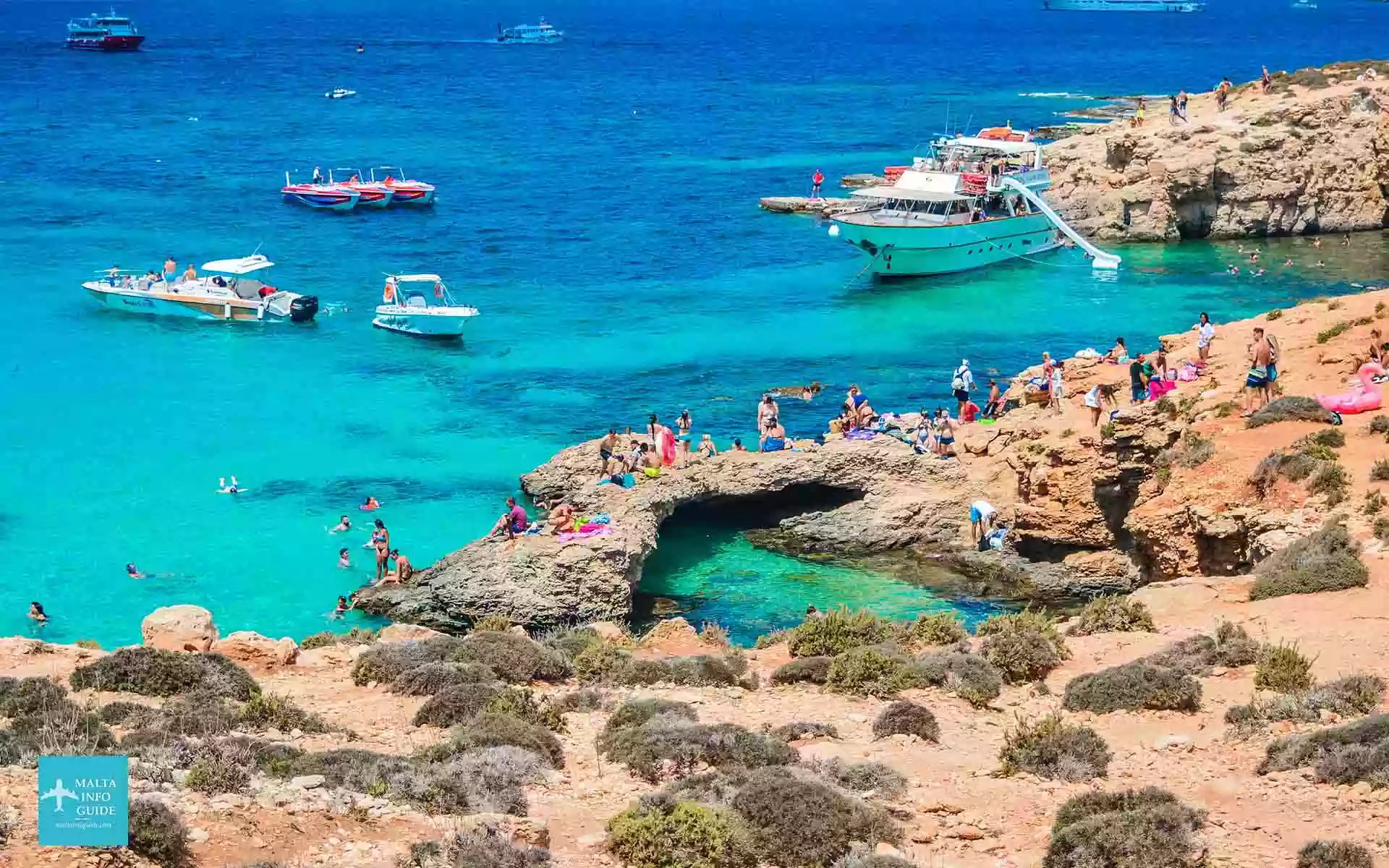 Island of Comino
46. Take the opportunity to visit the Mosta Dome, and visit the war shelters.
47. A walk in the countryside for some fresh air, is nothing better to do on a beautiful sunny day.
48. Looking for a boat party? Check out this lazy pirate boat themed party which is held during the summer months.
49. Have dinner in the sky during the summer months. This is definitely not for the fainted heart but who wants to have an wonderful experience why not go ahead.

50. A hidden sight for diving and swimming in Gozo is the blue hole, overlooking the remains of the former Azure Window.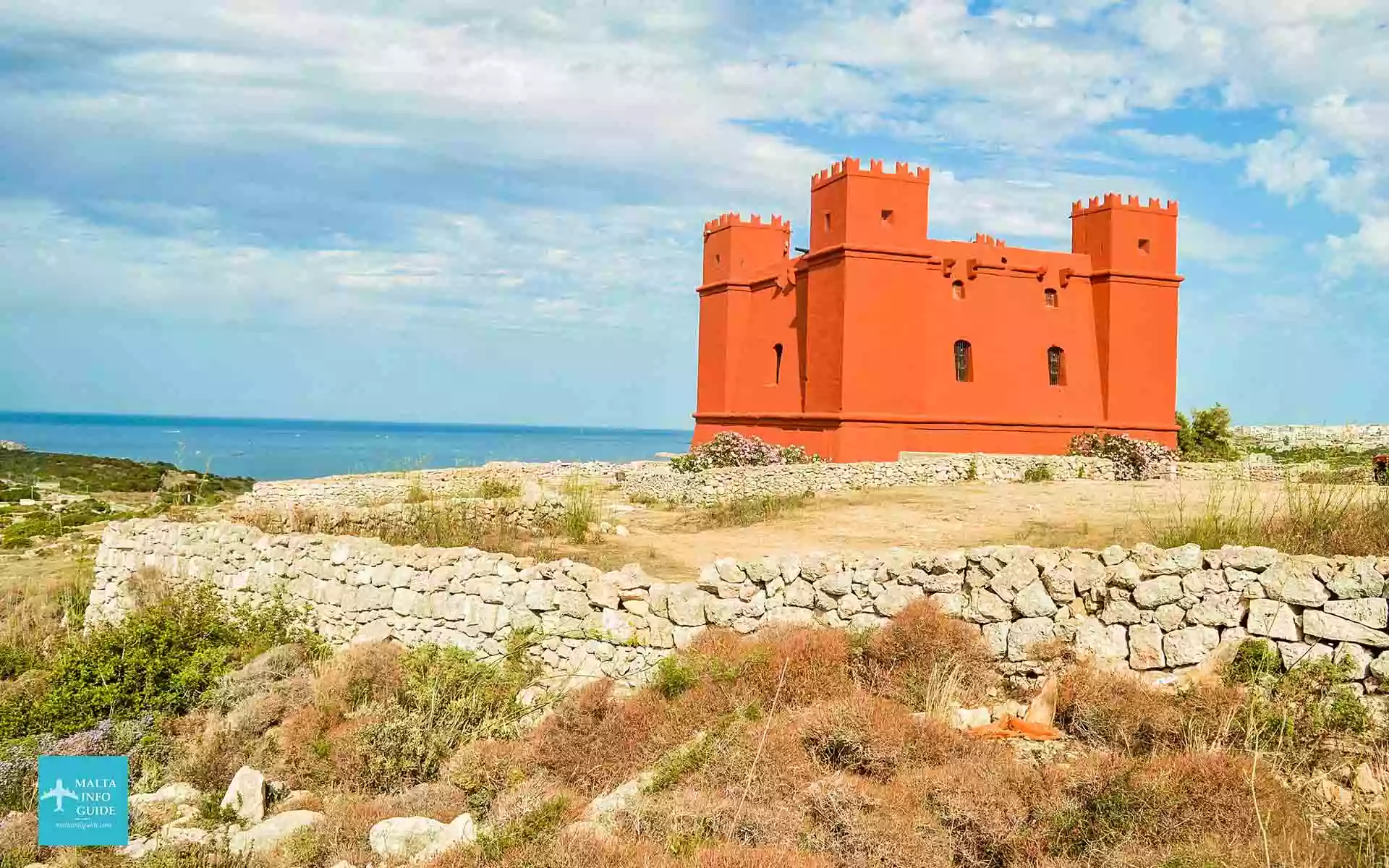 Red Tower
51. Take selfies with the iconic Triton fountain located outside Valletta.
52. Coming with kids? Why not visit the Esplora Interactive Science Centre at Bighi.
53. Stroll the narrow streets of Victoria, the capital city of Gozo.
54. Go on a tour and visit the local vineyards and also taste the local wine.
55. Enjoy an evening after sunset at one of the quiet rock beaches.
56. Want to party in Malta? The nightlife here is one of a kind with plenty of parties, night clubs and restaurants.
57. Go to St. Paul's church including the grotto in Rabat.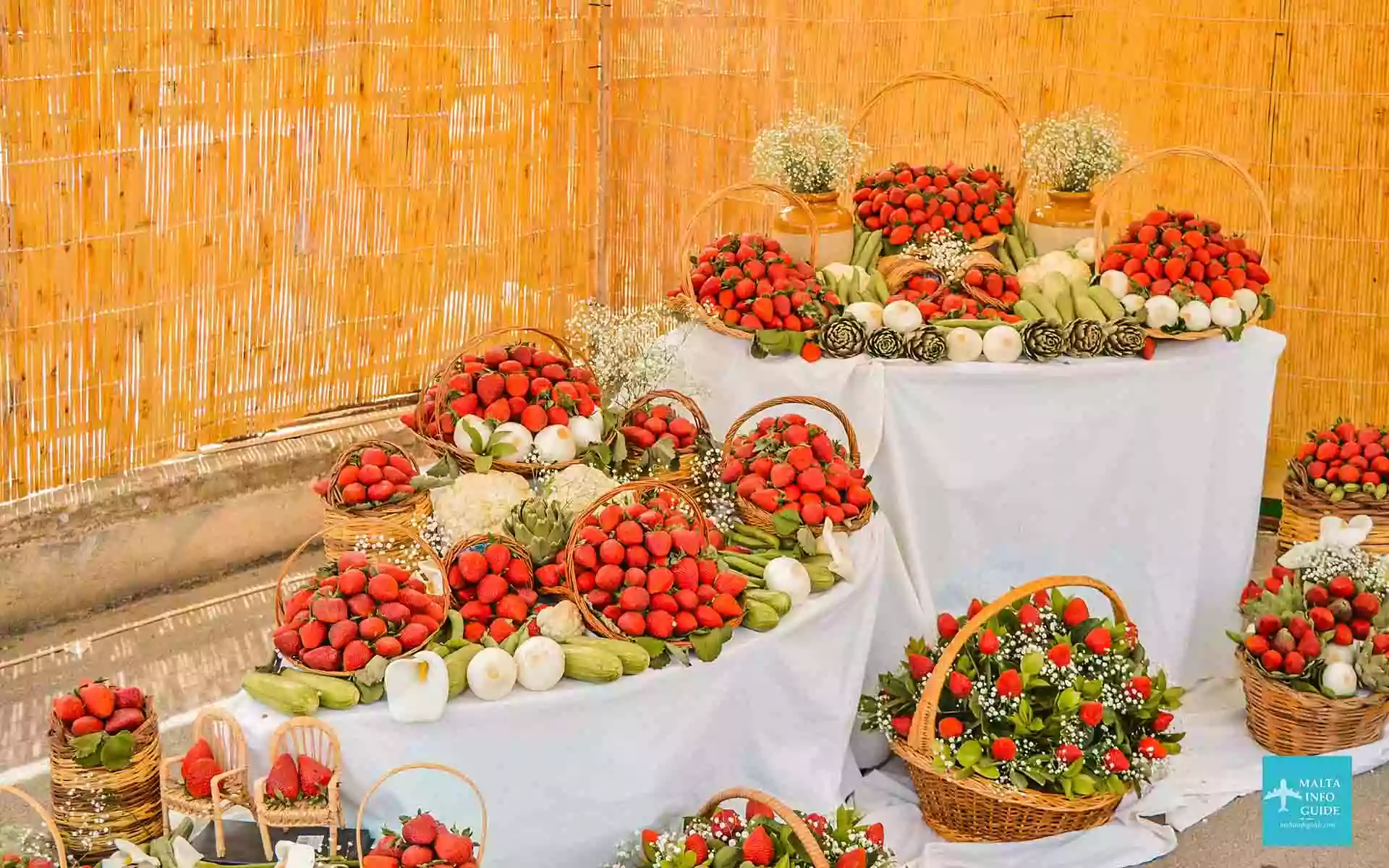 Strawberry Festival Malta
This conclude the list of what to do in Malta. There are plenty of other things to do, but if we mention them all we will not end. If you want more suggestions on what to do, check out these pages of the things to do in Malta, Gozo, Mdina and Valletta.

want to rent a car in malta?
We have used Discover Cars every time we rented a car. We highly recommend them due to their good service and good prices.
Get The Best Rates On Your Car Rental Now!
need to book a hotel for your malta visit?
Using Booking.com, enter your travel dates and number of occupants then rates will be available for hotels and apartments during your visit to Malta 
Book Your Hotel In Malta on Booking.com for the Best Rates!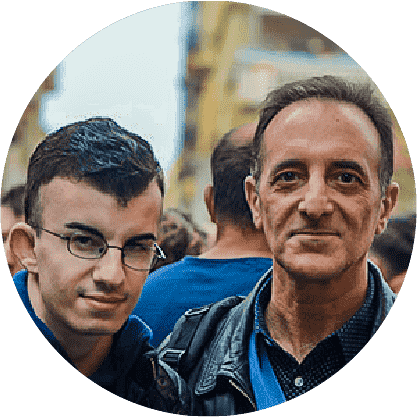 By Albert and Benjamin Magro