Activities In Malta
Things To See And Do All Year Round
On the Maltese Islands
The month-by-month events calendar for all the activities in Malta can be accessed through links from this page for every month of the year.
From New Year eve celebrations to carnival spirit in February to public religious feasts spanning all year round up to Christmas which is a very celebrated period of the year.
Public Holidays
In Malta we celebrate five public holidays with the Regatta competition on the 31st March at the Grand Harbour up to the 8th September the celebration of the 1565 victory by the Knights of Malta on the Turkish armada. See the full holiday calendar for 2015 and 2016.
Entertainment
Summer is full of outside activities with festivals, concerts where various international stars are invited to perform. Other important events Isle of MTV, Joseph Calleja concert, international DJ's, Jazz Festival and the two operas held in Gozo every year with the participation of foreign artists.
The Summer Months
In summer discotheques are full with youths and middle aged enjoying beautiful international music at the open air facilities at giampula Complex, Numero Uno, Club Aria, Fuego Sala Club. Tourists are attracted to come here particularly for the summer hot months and to enjoy themselves.
The Most Popular Tourist Attractions Malta Offers
Spirit of Malta
From: €64
Duration: 8 Hours
Departs: Sliema Marina
An action day of sailing to the islands of Comino and Gozo. More info»
Discover Gozo
From: €65
Duration: Full Day
Departs: From your Accommodation
Travel to Gozo to discover the beauty of the island. More Info »
Local Feasts
The religious feast season on both islands is a feasting of colours, decorations, band marches, multi colour fireworks, drinking. In most villages the celebrations span over a week before the feast day. Not the least with many religious functions in all churches magnificently decorated for the patron saint of the village.
They are celebrated mostly when the weather is warmer and with less possibility of rain where the peak months start from May till September. June and August are the peak where fireworks are heard from various points in Malta due to the many feasts falling on the same weekend. See the full Maltese village feasts calendar and take note of the feasts you wish to attend.
Culture And Traditions
Various months provide a mixture of Maltese culture and traditions activities held by many village local councils promoting Maltese history and culture traditions. Look for the strawberry festival at Mgarr, Chocolate festival at Hamrun, Cabbage festival, Mdina Medieval festival, wine and bread festivals at the village of Hal Qormi, Zejt iz-Zejtun at the Zejtun village (the olive festival, and folklore festivals in Gozo.
They are all things to do while in Malta. Many foreigners who have settled in Malta for many years have integrated so much with the Maltese that they are on the forefront to attend especially British citizens.
Choose A Month
Click on the month you wish to see or when you intend visiting our island and you will view what sort of activities you will find during that month.  .... even if you intend coming to Malta during that period. The list is not exhaustive, there are surely more activities going on but we try and highlight the most popular ones.
Disclaimer: We have affiliate links on this website where we receive a small commission at no extra cost to you.
Top Tours For This Summer
5% Coupon Code - 'maltainfoguide'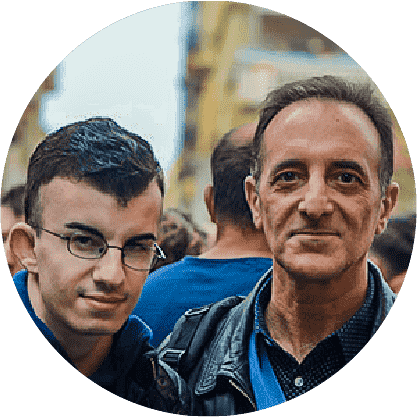 By Albert and Benjamin Magro
We have removed the Facebook comments to make the page load faster and also to improve your page experience.
If you have any queries or questions, you can send us a message through our MaltaInfoGuide Facebook Page or send us an email via our Contact Page.