Activities In Malta June 2021
Summer Has Already Started! Enjoy the Events in Malta!

Date Last Updated: 11th June 2021

Summer has already commenced in Malta, with people already going to the beach and sunbathing on the sand. The season of activities is also just starting. Here are the list of activities in Malta in June.
Malta Public Holidays

7th - Sette Giugno
29th - Feast of St. Peter's and St. Paul
Celebrations during june
Malta Village Feasts June 2021

6th - Our Lady of Fatima, Gwardamangia | St. Joseph, Ghaxaq | The Annunciation, Tarxien | Christ the Saviour in the Eucharist, Ghasri Gozo
13th - St. Philip of Agira, Haz-Zebbug | Sacred Heart of Jesus, Fontana Gozo
20th - Our Lady of Lily, Mqabba | St. Catherine, Zejtun | Christ the Saviour in the Eucharist, Rabat | St.John the Baptist, Xewkija
27th - Immaculate Heart of Mary, Burmarrad | St George, Qormi | St. Nicholas, Siggiewi | Our Lady of Lourdes, Qrendi
29th - St. Peter and St. Paul, Mdina & Nadur
Want to add an activity? Click here
What To Do Whilst Here In June

Disclaimer: On our website you will find affiliate links from which we make a small commission.
Top Things To Do In Malta June
Activities in Malta June 2021
Experience a few of Malta's highlights including Mdina. Find out how and why Mdina was built with very narrow and winding streets. Capture unique panoramic photos of Malta from Mdina's bastions. Go round the most popular Malta landmarks such as Dingli Cliffs, Mosta Dome, San Anton Gardens. If you are looking to see well-known landmarks then this is the right tour.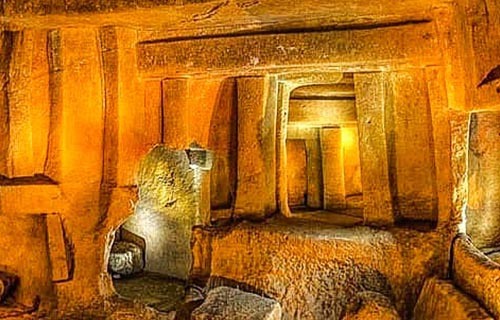 One of the most popular historic sites around the island. Thousands of people visit every year. Hypogeum Malta is known to be one of the best preserved prehistoric sites in the world. An tour not to be missed. Tickets should be booked from weeks before. Make sure you get yours now!

Spend a day at an island people call Paradise. A cruise takes you to the stunning island between Malta and Gozo. The day starts by travelling up the coast of Malta passing by popular locations like St. Paul's islands. A flow of free drinks for the entire ride. Sunbathe and enjoy a swim in the crystal clear sea of Blue Lagoon.  

Want To Share This Page On Pinterest? Pin It Here!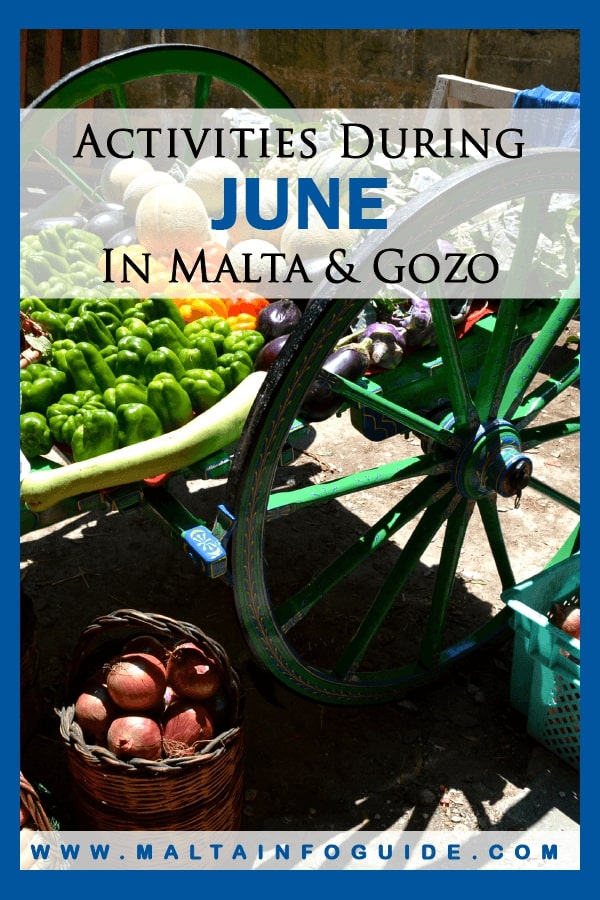 Top 9 Things To Do In June
Activities in Malta June 2021
1. Earth Garden 2021
The largest Alternative Music Festival, the Earth Garden Festival has been held in Malta since 2007 attracting many foreigners who come specifically to our island during summer held during June. It is a celebration of music, diversity and life.
It takes place at the National Park Ta' Qali the largest open space on the island is ideally located and easily adapted for this festival where it has attracted 30,000 music lovers.
It is not just a festival it is about cultural diversity, collectiveness, healing, innovation and motivation. Five music stages, with 100 acts representing international reputation actors across the world of music, ska, dub, reggae, electronic music, Hip-Hop, blues apart from workshops, wellbeing and art.

Earth Garden Details
Venue: National Park, Ta' Qali
When: Thursday 3rd to Sunday 6th June 2021 Postponed to 2022
Click here for more details, program and tickets
2. L-Imnarja At Buskett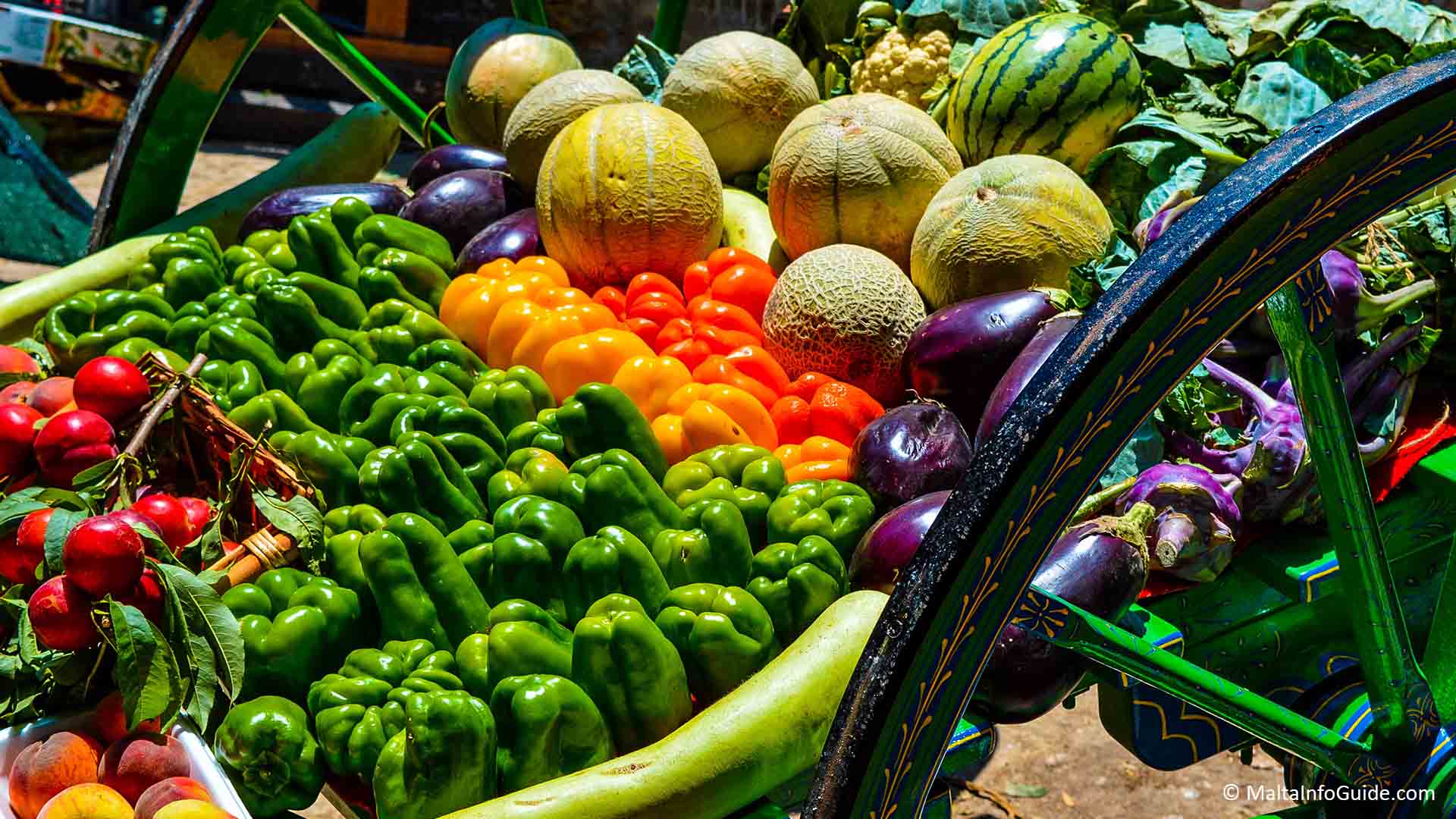 It is one of the oldest feasts where two religious saints, Saint Peter and Saint Paul feast day is celebrated. The L-Imnarja feast start from the day before at the Buskett gardens about a kilometre from the village of Rabat. Various activities are organized, the most traditional ones are the fresh fruits, vegetables and the animal exhibition, then other traditional crafts, kids activities and band marches have been added to this festivity in recent years.
For the Maltese this is an important event where they flock to the Buskett gardens to feasting, participate in the exhibitions, it is a time where many families meet up together.
Traditional horse and donkey races are held on the outskirts of Rabat on the afternoon of the feast day 29th of June.

details about imnarja
Venue: Buskett Gardens, Siggiewi
When: Not being held in 2021
3. Victoria International Arts Festival 2021
The island of Gozo is proud to be the host of the Victoria International Arts Festival created by an energetic group of cultural lovers from Gozo where they dedicate their spare time to coordinate and rehearse from year to year in order to put up the five weeks of orchestral concerts, choral and chamber music events.
Through the many years that it has been organized they succeeded to make a name for this island by bring over several international great names and in this way it rapidly developed and flourished at a steady pace.

Activity details
Venue: Victoria, Gozo
When: TBA
Click here for more details, program and tickets
4. The MFCC Malta Trade Fair 2021
The oldest and largest commercial fair event on the island, was always held between the end of June and beginning of July. During these last recent years it is held at the Ta' Qali Conventions Centre in the open air.
It is an opportunity for local companies to exhibit their products from furniture to household appliances, tools, cars to solar products. It is the annual events where people come to buy what they require at reduced prices, comparing prices before making the purchase. At the same time it is an enjoyable family outing.

MFCC trade fair event details
Venue: MFCC, Ta' Qali
When: TBA
Time: 18:30 - 23:00
5. Malta International Arts Festival 2021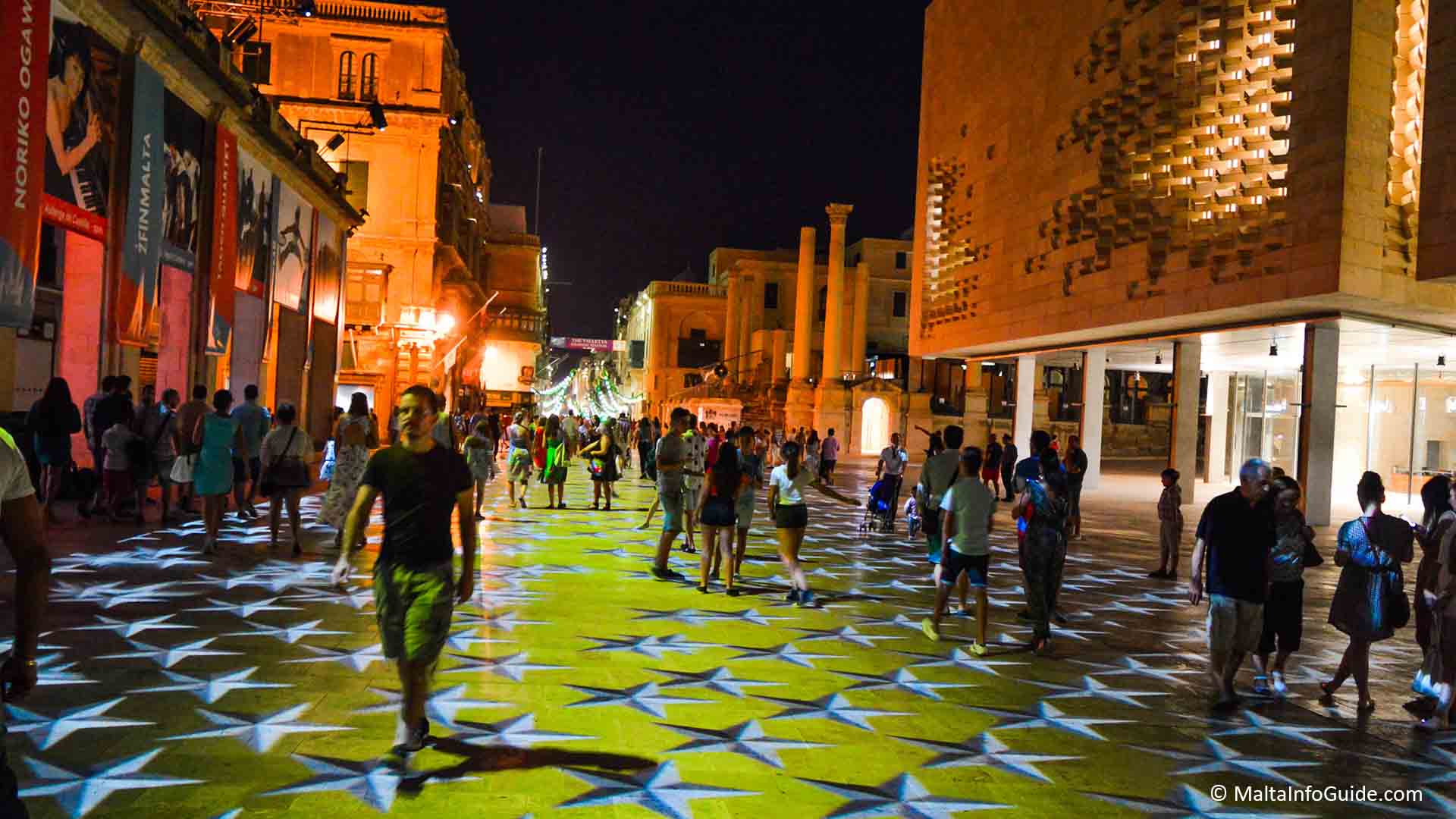 Spread on a two-week period from June to July of each year, the festival aims to present top quality performances to the local cultural calendar with a mixture of events from visual presentations to music and dancing productions to the public.
Over the years the Malta Arts Festival has been the perfect dynamic platform for local artists both establish and emerging to showcase their work to local audiences.
It also distinguished itself to bringing overseas artists to the Maltese audience and not least to many foreigners who are very much attracted to such events being held in the open air in the peak of summer. The venue locations are varied from Birgu to Floriana, Vittoriosa, Mdina and various sites around  Valletta.

arts festival details
Click here for more details
6. Valletta Film Festival 2021
At the capital city the Valletta Film Festival is the annual event held in June that bring together many producers from different countries to present around 65 feature and short films. They are screened at various indoor and outdoor theatres and venues over a period of ten days. The screening starts in the afternoon to late evening. Films are repeated on various day to make it practical for people to watch them.

Valletta Film Festival Details
7. Ghanafest
The word ghana is the traditional Maltese folk singing. It celebrates the Maltese cultural heritage that has been influenced by so many varied cultures that visited and lived here.
It takes place during the beginning of June and spread over two days, at the open-air Argotti Gardens at the edge of the Valletta fortifications with a formidable view.
The Ghanafest explores other styles of traditional music by inviting other singers and groups from different countries to participate and share their folklore inspired by their home-land traditions.

Ghanafest Details
Organizers: Festivals Malta
Venue: Floriana
When: TBA
Click here for details and tickets
8. Malta International Wine Festival 2021
It is the first showcase festival of wines from Malta and around the world. The Malta International Wine Festival is designed purposely for wine lovers and those who are not at all familiar with wine. Representative from over 100 companies are available to share their knowledge about the various varieties of wine while tasting some of the great varieties on display.
It takes place at the Cospicua waterfront beside the number 1 dock a perfect setting for such an event. Visitors can buy wine by the glass or by bottle, good food and live entertainment.

Malta International Wine Festival Details
Venue: Cospicua
When: TBA
Time: 18:00 - 23:59
Click here for more details
9. Bis-Saħħa Wine Festival 2021
Organiser: Ta'Kula Cultural Group
Venue: Santa Luċija
When: TBA
Additional Activities During This Month
Activities in Malta June 2021
Miss & Mr World Malta 2021
Venue: Smart City, Kalkara
When: TBA
Time: 21:00
adobe on the rock 2021
This activity has been rescheduled to 2021 due to the current circumstances hence we are giving you the dates for next year.
When: Thursday 17th to Monday 21st June 2021

Venue: TBA
Click here for tickets and details
need to book a hotel for your malta visit?
Using Booking.com, enter your travel dates and number of occupants then rates will be available for hotels and apartment during your visit in Malta 
See Malta Hotels on Booking.com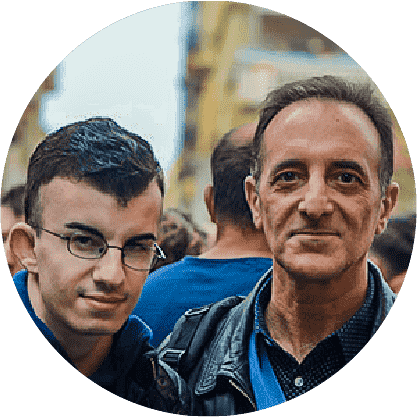 By Albert and Benjamin Magro