Activities In Malta
July 2019
Things To Do In July - The Best Month For Outdoor Activities

Date Last Updated: 10th July 2019

Planning your trip to Malta in July is a wonderful thing. The weather is already very hot, lovely beaches where one can spend many hours relaxing. Evening entertainment is not least.
The best of outside activities are Malta Arts Festival, Marsovin Wine Festival, Malta Jazz Festival and the Farsons Great Beer Festival.
You can enjoy several activities as everywhere is close in Malta. After a day at the beach or on a cruise you will still have time to go to the evening activities.

Malta is a small island with plenty of entertainment at night and lovely hotels to spend your time at.
Come to Malta during this month and you can have a fantastic line up of things to do.
Malta Village Feasts in July:

7th July
- Our Lady of Mount Carmel, Fleur-De-Lys | Our Lady of the Sacred Heart, Sacro Cuor Parish, Sliema | St. Andrew, Hal Luqa | St. Paul, Rabat | Immaculate Conception, Hamrun | The Visitation of Our Lady, Gharb
14th July
- St. Joseph, Kirkop | Our Lady of Mount Carmel, Gzira | The Annunciation, Balzan | Our Lady of Relief (Sokkors), Kercem, Gozo | Our Lady of Mount Carmel, Fgura
16th July
- Our Lady of Mount Carmel, Valletta

21st July
- St. Joseph, Kalkara | Our Lady of Holy Doctrine, Tarxien | St. Sebastian, Qormi | St George Martyr, Victoria, Gozo | Our Lady of Mount Carmel, Zurrieq | St. Joseph, Msida
28th July
-  St. Margaret, Sannat, Gozo | St. Anne. Marsascala | Our Lady of Sorrows, St. Paul's Bay | Christ the King, Paola | Our Lady of Mount Carmel, Balluta | Santa Venera, Santa Venera | St. Joseph, Zebbug
Activities that continue from June:
- Malta International Arts Festival
- MFCC Malta Trade Fair
- Victoria International Arts Festival
Click here to add your activity

Exploring the Phoenician Shipwreck off Xlendi
Organiser: Heritage Malta
Location: The Citadel, Victoria, Gozo
When: Saturday 28th September 2018 to Saturday 31st August 2019
Opening Hours: Monday to Friday - 08:00 till 16:00
Admission: Free of charge
More information visit www.heritagemalta.org
53-Hour BOV Marigold Volleyball Marathon
This event is in aid of Dar Tal-Providenza
When: Friday 5th to Sunday 7th July 2019
Time: 18:00 - 00:00

This event will feature 9+ International and have over 15 Top Maltese DJ's.

Venue: Tigulio, St. Julian's
When: Friday 5th and Saturday 6th July 2019
Time: 16:00 - 04:00
Genre: House / Tech & Techno music
Contact: +356 9945 2726
More information about this event click here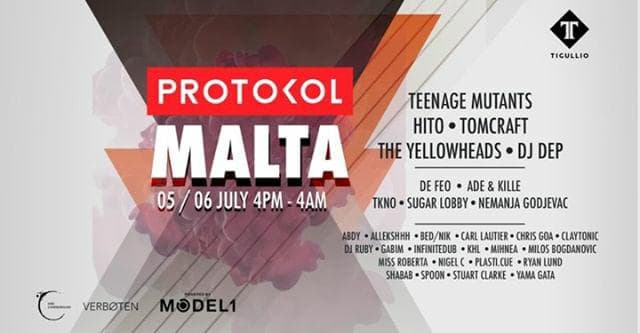 Venue: Granaries (Il-Fosos), Floriana
When: Tuesday 9th to Sunday 14th July 2019
The main event will be held on Tuesday 9th July 2019 from 18:00 to 24:00
See past concerts here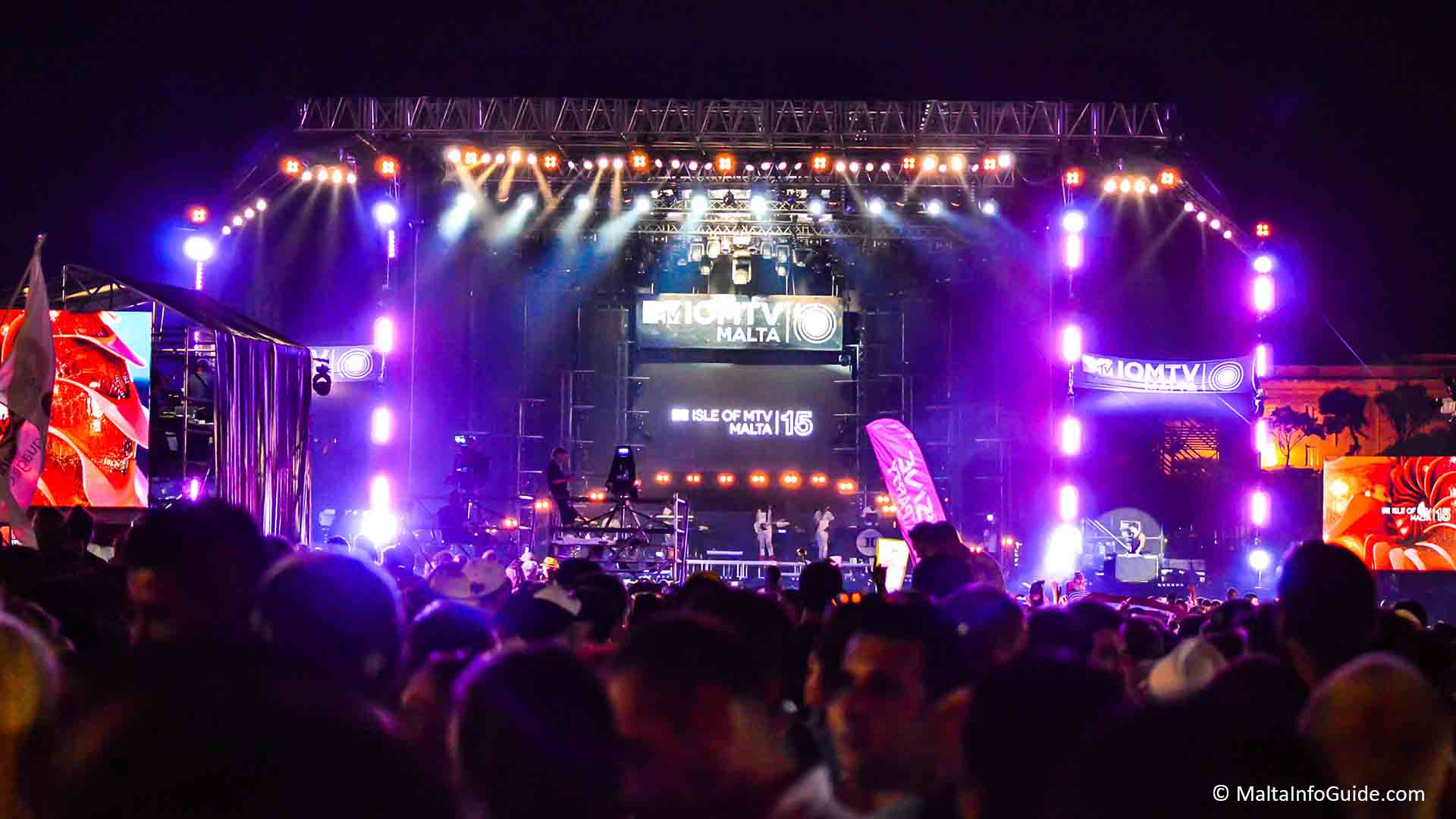 Il-Fiera l-Kbira (The Big Fair)
Venue: MonteKristo Estates, Hal Farrug Road, Luqa
When: Thusday 11th to Sunday 21st July 2019
Time: 18.00 to 23.00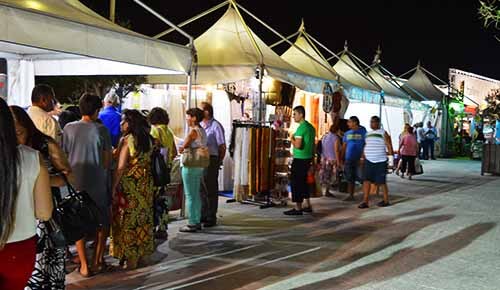 Marsovin Summer Wine Festival 2019
Organizer: Marsovin
Venue: Hastings Gardens, Valletta
When: Friday 12th to Sunday 14th July 2019
Time: 20:00 - 01:00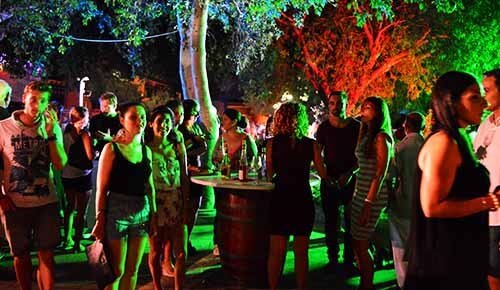 Organizer: Arts Council Malta
Venue: Ta' Liesse, Grand Harbour, Valletta
When: Monday 15th to Saturday 20th July 2019
Malta International Food Festival
Organiser: NRGY Concepts LTD
Venue: Mdina
When: Wednesday 17th to Sunday 21st July 2019
Time: 18:00
Venue: MFCC, Ta' Qali
When: Friday 19th July 2019
Time: 21:00
Tickets: www.mfcc.com.mt
The Farsons Great Beer Festival
The Farsons Beer Festival is one of Malta's hottest summer celebrations. Running over 10 days. This summer outdoor festival brings together the best local music, beer and entertainment at Ta' Qali National Park.
As one of Malta's most awaited summer annual events, drawing thousands of festival goers every night, the festival will once again feature no less than:

- Over 50 award-winning Local and International Beers
- Over 50 Local Artists and Performances
- Larger Variety of Street Food
- Special Late Night Bus Routes
Spread across no less than 5 areas, the festival covers as many angles of the local music scene as possible, from pop, rock and rap to ska, punk, indie and metal, a dedicated clubbing area and lots of acoustic acts. 

Location: Ta' Qali National Park
When: Thursday 25th July to Saturday 3rd August 2019
Time: 17:00 to 00:00

Free Entrance and no tickets required. a free parking area
Website: www.farsonsbeerfestival.com
Facebook Page: www.facebook.com/thefarsonsbeerfestival
Instagram Page: https://www.instagram.com/farsonsbeerfestival/
What type of beers will this festival offer?
The vast choice of local and international award-winning beers on offer is the main highlight of the festival with the wide range including local brands Cisk Lager, this year celebrating its 90th birthday, and the full Cisk portfolio, Cisk Excel, Cisk Pilsner, Cisk Chill, Cisk Export and Cisk Strong, as well as the Farsons Classic Brews range, which includes Blue Label Amber Ale, Double Red Strong Ale, India Pale Ale and Gold Label Pale Ale

International brands include amongst others, Carlsberg, Budweiser, Corona, Beck's, Desperados, Newcastle, Kilkenny and Guinness as well as speciality international beers such as St Austell, Hobgoblin, Baladin, Grimbergen and Kronenbourg 1664. Gluten-free beer Bellfield, as well as zero alcohol versions of Carlsberg and Beck's will also be available together with a selection of cider brands.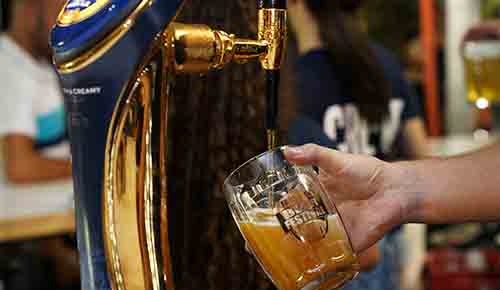 Find all information by clicking here
When: Saturday 27th July 2019
Location: Mellieha Local Council
When: Friday 26th to Sunday 28th July 2019
Time: 20:00 - 23:00

Add Your Activity
You have an activity which you wish to share? Share it!
Other Activities in Malta For This Month
Click below to see other activities related to this month...

Feast - Our Lady of Mount Carmel Not rated yet
Various Activities. Starting of from Sunday 14th July when the beautiful statue of Mount Carmel is taken out in the village square and then put in the …
Activities in July