Activities In Malta July 2023
Events In Malta July - The Best Month For Outdoor Activities
Date Last Updated: 3rd June 2023

Planning your trip to Malta in July is a wonderful thing. The weather is already very hot, lovely beaches where one can spend many hours relaxing. Evening entertainment is not least.
The best of outside activities are Malta Jazz Festival, Farsons Great Beer Festival and Joseph Calleja Concert.
You can enjoy several activities as everywhere is close in Malta. After a day at the beach or on a cruise you will still have time to go to the evening activities.

Malta is a small island with plenty of entertainment at night and lovely hotels to spend your time at.

Come to Malta during this month and you can have a fantastic line up of things to do.
Click here to add your activity

What To Do Whilst Here In malta in July

Disclaimer: On our website, you will find affiliate links from which we receive a small commission.
1. The Farsons Great Beer Festival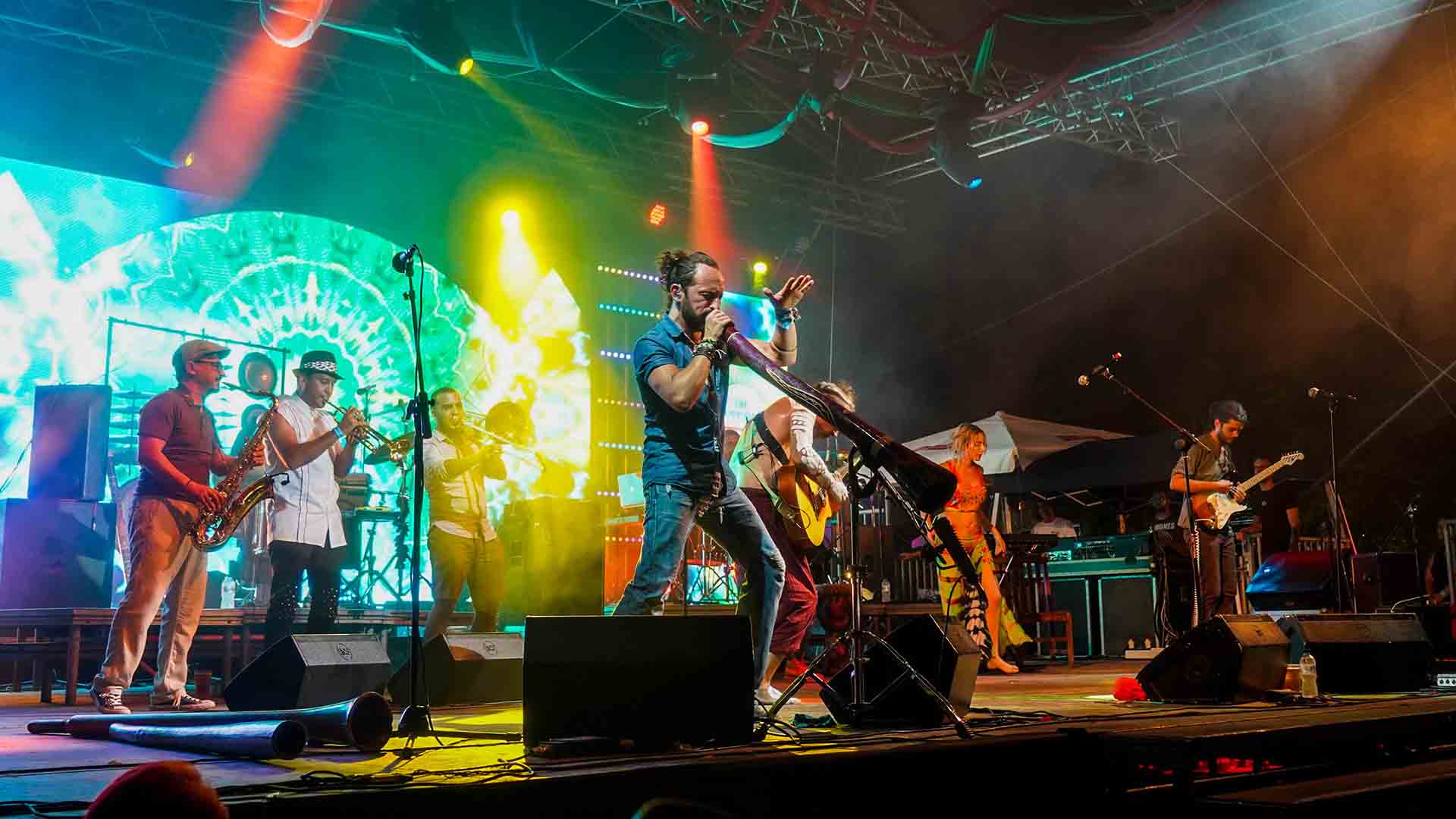 Farsons Beer Festival - Activities in Malta July
Beer is the star of the festival, organised at the Ta' Qali open-air public gardens, the Farsons Beer Festival offers a promising ten days of best and international award-winning beers.

It is an annual event organized since 1981 by the esteemed local brewer Farsons who has been manufacturing and distributing beers since 1928.  Cisk the golden-coloured lager has won many prestigious international awards and is the lager very loved by the Maltese.
An array of 50 local and international artists entertain all evenings on two stages. You find food stalls with a variety of foods for all tastes. The wine festival provides entertainment to all family members, a safe place with free entrance to all.
details about farsons beer festival
Entrance: Free
Location: Picnic Area, Ta' Qali
When: Thursday 27th July to Saturday 5th August 2023
Time: 17:00 to 00:00
2. Mdina Medieval Festival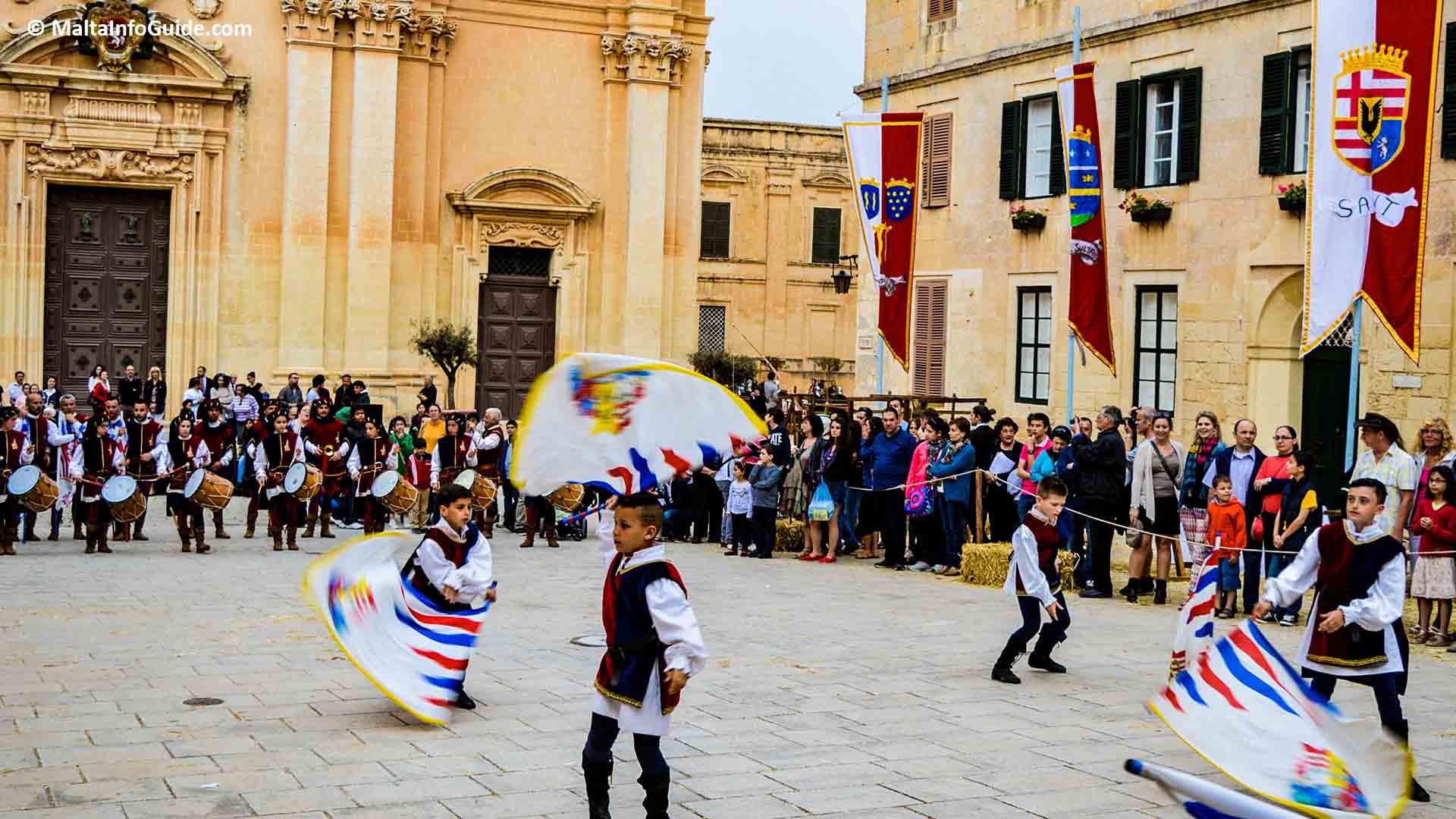 It is a two day of re-enactments and pageantry, the Medieval Mdina has been happening since 2015 to arouse awareness about Malta's late medieval period from 1200 to 1500 AD.
It is usually organized during the first day of May where activities are spread in the streets of the old capital and around the bastion walls. During these two day foreign and local groups are invited to perform re-enactments.
It features a medieval market and music, Falconry and birds of prey, children's area, lectures and concerts, not least a food and drinks areas. Various battle scenes which attracts many people around the old capital ditch.
All these activities attract a very large number of visitors and so did the festival became a very popular with the locals and tourists.
Details About Medieval Mdina
Venue: Mdina
When: To be announced.
3. Marsovin Summer Wine Festival 2023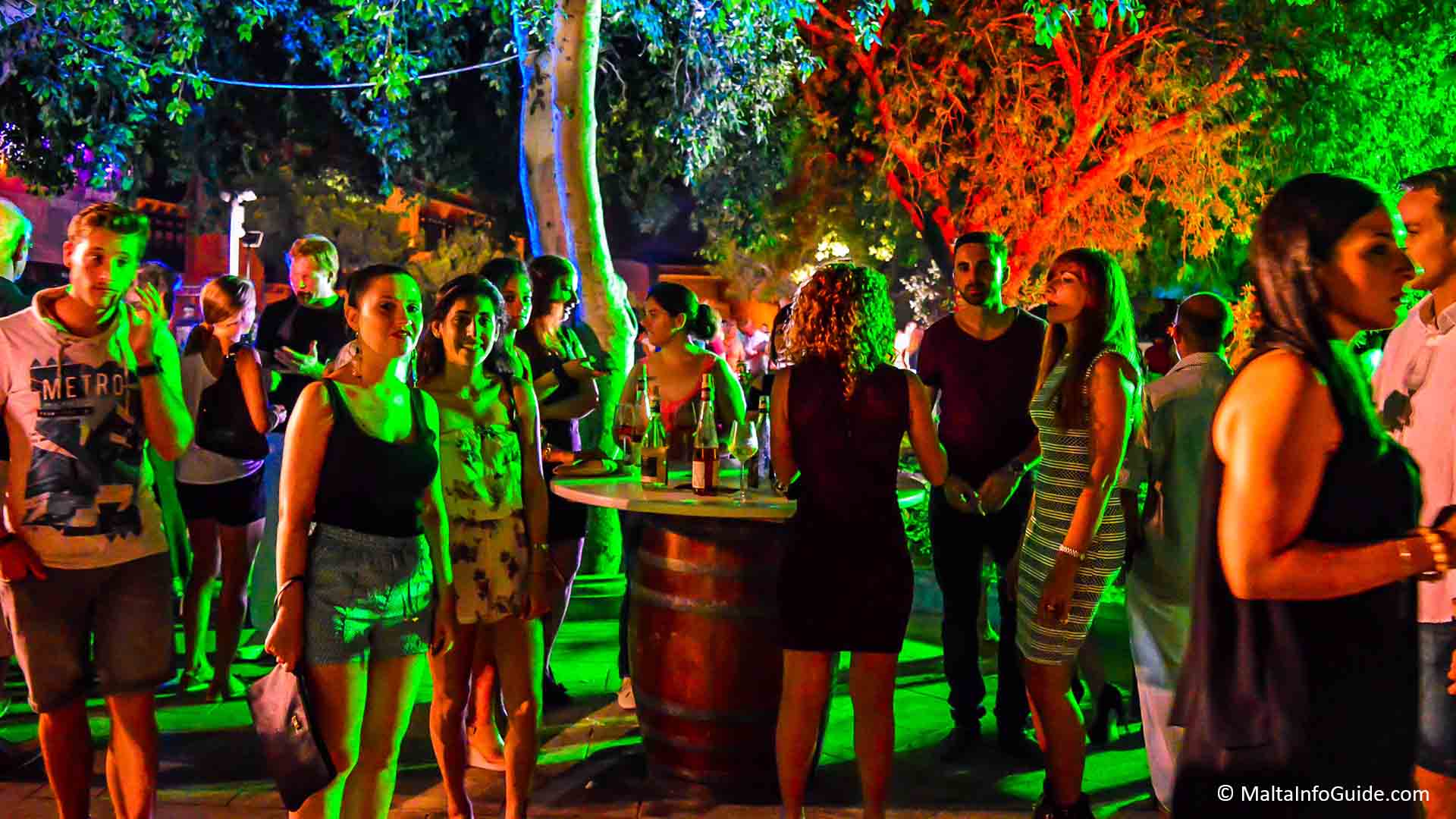 The Marsovin Summer Wine Festival is a festival with a difference. It takes place in the splendid Hastings Gardens Valletta where it lends itself perfectly for the occasion.
Walking through the gardens enjoying the wonderful scenery from the bastions of a vast area of the island even up to Mdina. During the evening the scenery is even better with lit up patches all across and fireworks from local villages.
The festival offers entertaining for every evening where at the same time you can dine from different exquisite food of various restaurants and caterers invited by Marsovin to participate in the festival with a mix of ethnic specialities as well as traditional Maltese dishes.
A variety of 30 different D.O.K and I.Ġ.T wines grown from local grapes around the islands. The company was established in 1919 and kept its tradition of quality throughout these years.

Details about marsovin wine festival
Organizer: Marsovin
Venue: Hastings Gardens, Valletta
When: To be announced.
Time: 20:00 - 01:00
4. Malta Music Week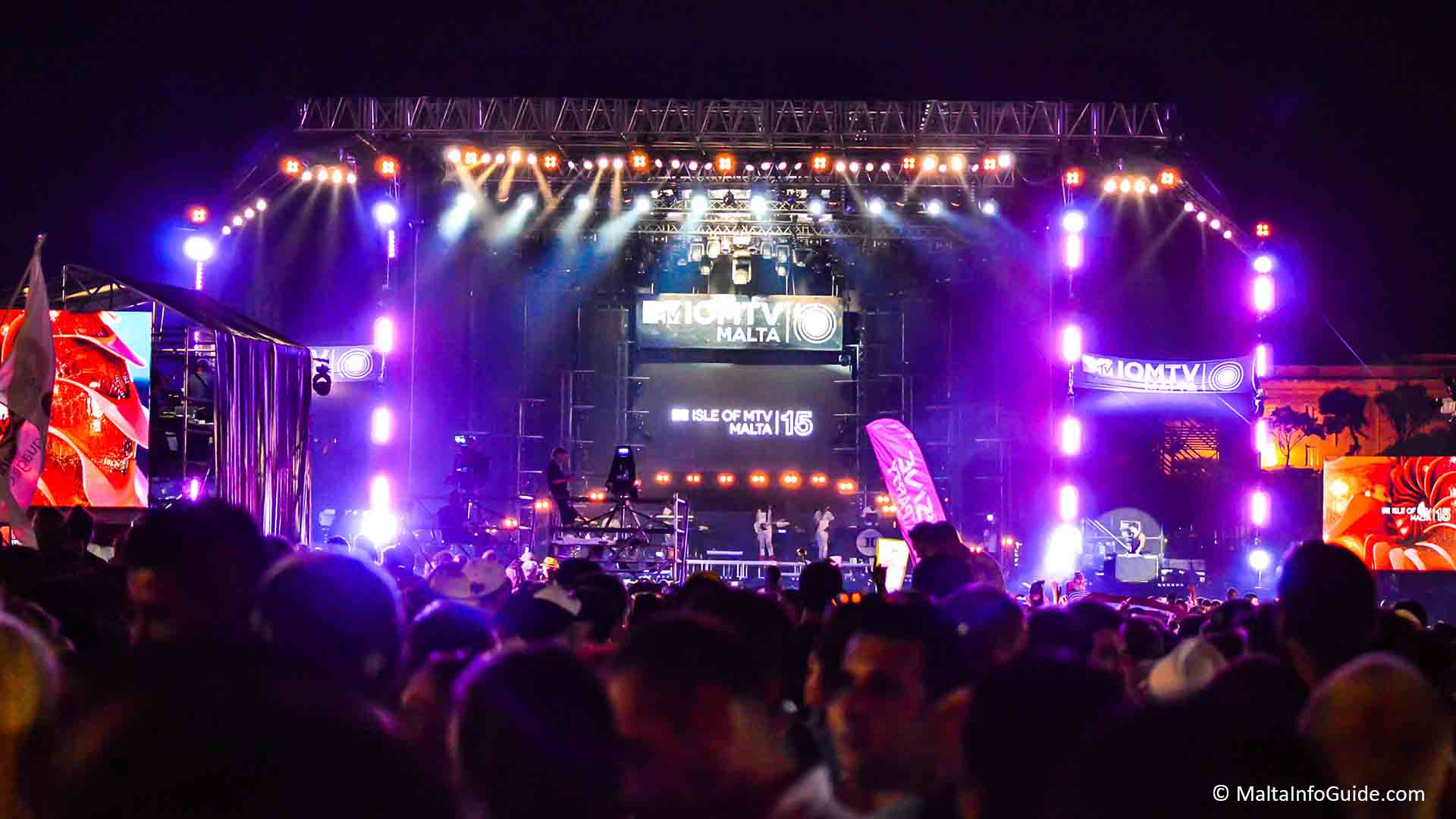 Held in July of every year, various massive events featuring international artists take place during the Malta Music Week at various club nights, live street concerts to sunset boat parties to keep the party going for the many locals and numerous foreign visitors that come to Malta on purpose to see their idols. Some of the international names that have performed in Malta are Chainsmokers, Rudimental, Calvin Harris, INNA, Eric Prydz, Pete Tong.
The apex of the week is Europe's biggest free summer music festival will be in Malta even this summer since 2007. There is free entrance for all the audience which is mostly youngsters who many of them come on purpose from abroad to see their favourite singers. It is held at the iconic Il-Fosos Square Floriana just opposite the entrance door to the fortified capital city of Valletta.

Malta Music Week Details

Venue: Granaries (Il-Fosos), Floriana
When: Tuesday 18th July to Sunday 23rd July
See more details about Isle of MTV Concert here
5. Malta International Food Festival
It is held in the fortified medieval city of Mdina, where food and wine attracts the thousands of locals who come to enjoy the different cousins offered at the Malta International Food Festival.

Spread over five days where some of the world's best foods are freshly cooked and sold to visitors. It is an opportunity to indulge in tasting freshly-prepared food. The live entertainment from the best artists on the local scene offering that type of music that the locals love while being entertained with good food.

The setting of Mdina fortifications blend well for an amazing night out for eating and drinking which the Maltese immensely loves. A blend of activities for children is also included to help attracts more people.
For this year, the festival is coming to the capital city Valletta.
Malta International Food Festival details

Organiser: Malta International Foods Festival and NRGY Concepts LTD
Venue: Valletta
When: Wednesday 19th to Tuesday 25th July 2023
Time: 18:00
Click here for more details
6. Malta Jazz Festival 2023
The Malta International Jazz Festival is another iconic festival since 1990 taking place every July. It has become an extensive diverse yearly festival attracting many top world-class international renowned performers such as Wayne Shorter, Herbie Hancock, Michael Brecker and Brad Mehldau. It brings contemporary jazz styles that currently dominate the musical scene.
This unique Maltese festival creates collaboration with Maltese artists to exhibit their talents with foreign artists.

Spread on six days it takes place for the last two days at the open-air Ta' Liesse situated at the Valletta Grand Harbour between the bastions and the seashore. A spectacular ideal setting fused with jazz attracts so many people, those crazy for jazz and the general public. The night setting is truly a magical experience.
Details about jazz festival
Organizer: Arts Council Malta
Venue: Ta' Liesse, Grand Harbour, Valletta
When: Tuesday 11th to Saturday 15th July 2023
Time: 20:00
Click here for more details
7. Il-Fiera L-Kbira (The Big Fair)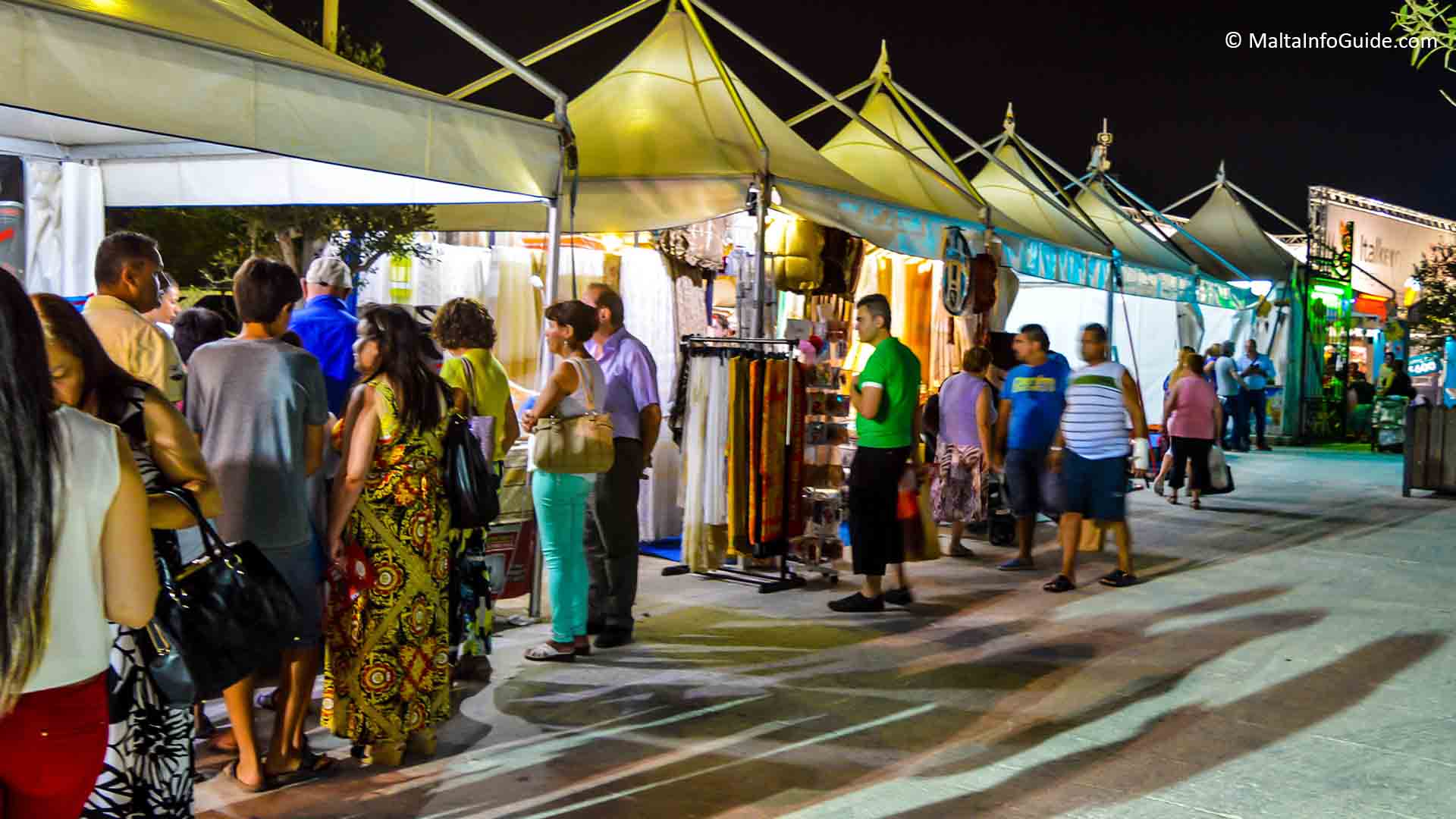 Il-Fiera Il Kbira translated as the great fair, is held every July at the Montekristo Estate Hal Farrug. It is open for eleven days with over 100,000 visitors each time, where exhibitors from local and foreign companies offer all range of products with great deals to those who go purposely to buy their requirements with a bargain in mind. It always included entertainment for children and various food stalls.

details about Il-fiera l-kbira
Venue: MonteKristo Estates, Hal Farrug Road, Luqa
When: Thursday 6th to Sunday 16th July 2023
Click here for more details
8. Malta fashion week 2023
The Malta Fashion Week and Awards has become a platform of a week-long fashion events presented in the heart of Valletta. It is a showcase of Malta's excellent fashion creations and designers from other countries for a great blend of designed masterpieces presented to the public on various evening.
It is also the occasion where catwalk models, hair stylists, makeup artists and brand importers interact between them for a great fashion show.
Details About Malta Fashion Week Awards
Check out for any updates
9. Gozo Ceramics Festival
A festival of ceramics takes place at Xlendi Bay in the peak of summer where the location is full of visitors. The Gozo Ceramic Festival takes place during the evening where local and international ceramic artists come together to display their personal capabilities of shaping, carving and decorating with their magical hands.
The evening is also combined with music and food which are two main ingridient to bring people together. There will be a ceramics art exhibition, a hands-on experience section for children with the help of experienced pottery teachers where the children get very busy crafting their own creations.
Gozo Ceramics Festival Details
Venue: Xlendi Bay, Gozo
When: Saturday 29th July 2023

Time: 19:00
Check out for any updates
Top Day Trips In Malta
Book In Advance Hal Saflieni Hypogeum In Malta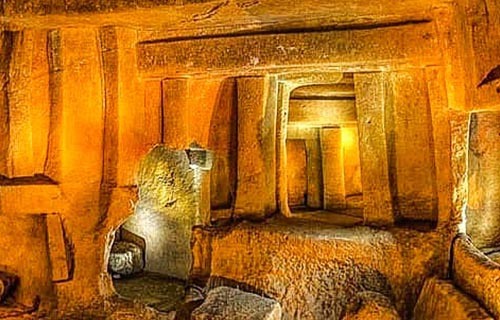 Discover one of Malta's oldest burial ground. Thousands of people visit every year. Hypogeum Malta is known to be one of the best preserved prehistoric sites in the world. An tour not to be missed. Tickets should be booked from weeks before. Make sure you get yours now!

Malta Prehistoric Temple Tour Full Day
What's not to love about Malta's temples. If you love prehistoric archaeology, then this tour is perfect for you. Visit four historic temples with an additional visit to Marsaxlokk fishing village and Blue Grotto. We highly recommend that you take the boat trip to Blue Grotto caves which is an optional trip. 

Want To Share This Page On Pinterest? Pin It Here!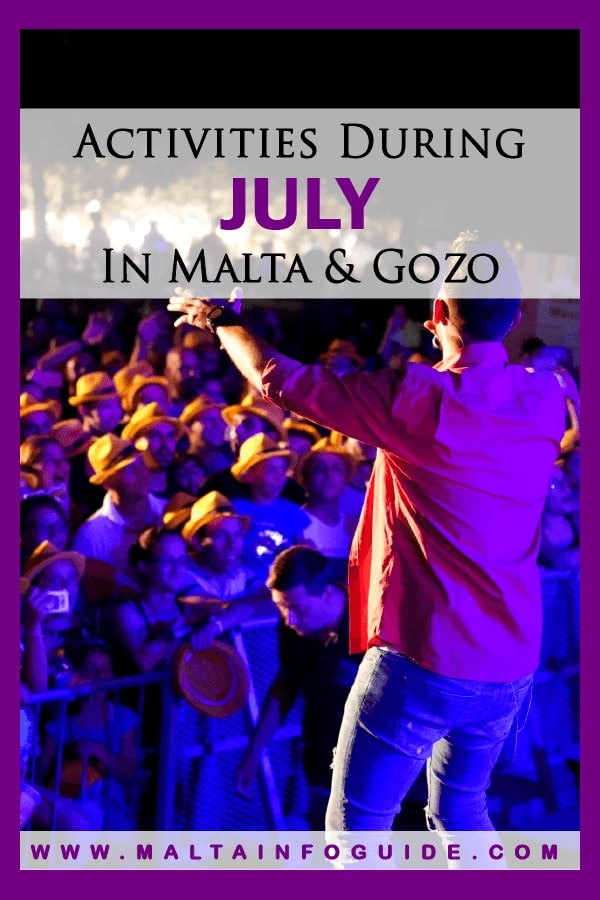 want to rent a car in malta?
We have used Discover Cars every time we rented a car. We highly recommend them due to their good service and good prices.
Get The Best Rates On Your Car Rental Now!
need to book a hotel for your malta visit?
Using Booking.com, enter your travel dates and number of occupants then rates will be available for hotels and apartments during your visit to Malta 
Book Your Hotel In Malta on Booking.com for the Best Rates!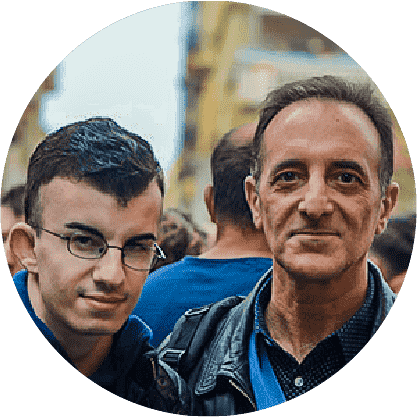 By Albert and Benjamin Magro