Activities in Malta April
Activities In Malta April 2023
Many Things To Do In April To Fill Up Your Time
Date Last Updated: 25th March 2023

Activities in Malta April 2023 brings you activities to enjoy with your family.
Meanwhile April is the month for advent, Palm Sunday, Good Friday where many Maltese are fervently interested in exhibitions, performances and processions related to the Passion of the Christ. In every village you will find exhibitions by individuals, associations and band clubs. These are usually open during Holy Week.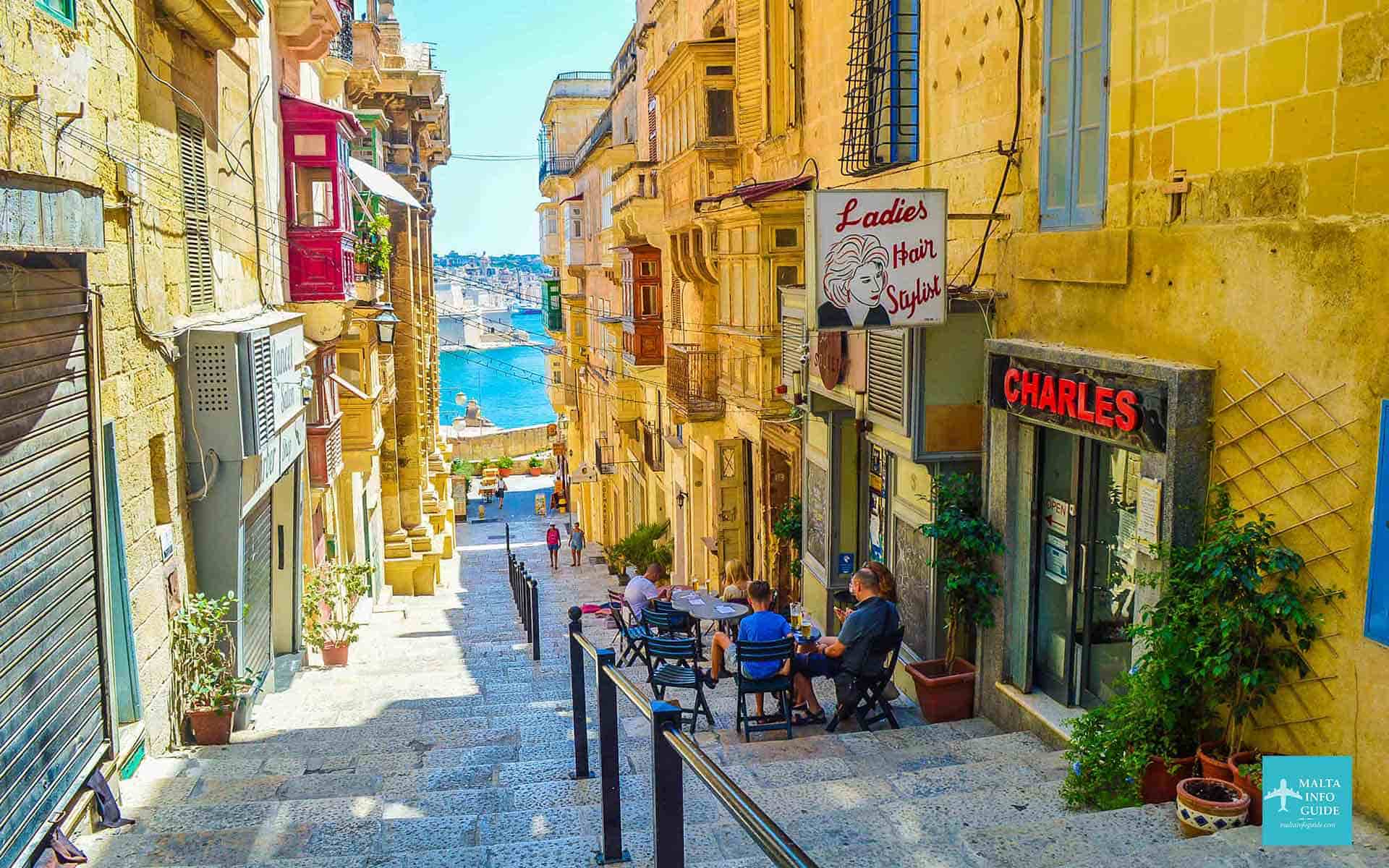 Valletta Malta - Activities in Malta April
On Friday 31st March almost all villages and towns in Malta and Gozo hold a procession in honour of Our Lady of Sorrows. The starting times are from around 17:30 to 18:00 and last for around 90 minutes. Who will be interested will have to check on individual parishes for a more detailed program for the church functions.

Important dates during Holy Week:

Palm Sunday
Maundy Thursday
Click here to add your activity

During this month there are a variety of activities in which you can participate. Do not miss the Strawberry Festival at the village of Mgarr. The Malta International Fireworks Festival with the participation of various local well renowned village fireworks organisations apart from international participants. Have a good look at the following list and make your plans when visiting Malta during this month.
1. Il-Mixja Tal-Gimgha Kbira - Puttinu Cares Walk

When: Friday 7th April 2023
Time: Starts at Midnight on 7th April.
The crowds begin to gather late evening on Maundy Thursday, and the walk begins at midnight on Friday 7th April and goes on through the early hours of Good Friday. The walk will have two starting points. One from Mellieha Sanctuary Square and end at the Granaries Floriana.
More updates about the walk here
2. Strawberry Festival (Festa Frawli) 2023

The annual Strawberry Festival organised by the local council with the participation of the local agricultural community selling countless amounts of freshly picked strawberries. Other products mafe from strawberries are sold like smoothies, jam, milk-shakes, gateaux and cakes. Local folk groups offer their talents to entertain the crowds.

Organiser: Mgarr Local Council
Venue: Mgarr
When: Sunday 16th April 2023
Time: 10:00 to 17:00
Email: festafrawli@gmail.com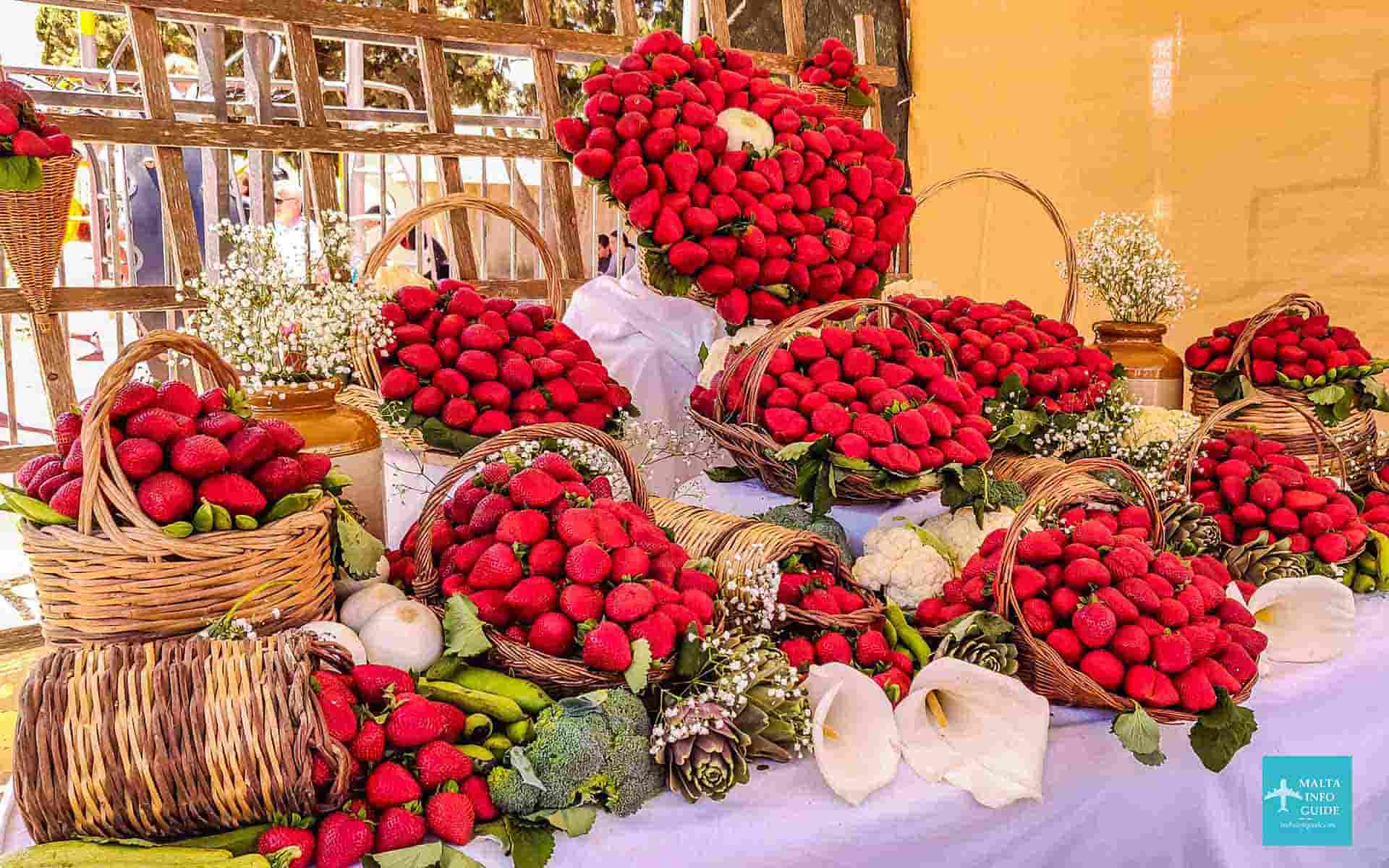 3. Malta International Fireworks Festival 2023

Various local and international fireworks factories participate presenting impressive shows of their capabilities. Fireworks has been a very long tradition for the Maltese since the time of the Knights of St. John came to Malta in 1530 where they introduced fireworks which became an integral part of our traditions.
Year after year it has become a staple in our calendar attracting numerous people to see the displays where local and foreign fireworks factories participate in a competition of technique and colour  where they have the chance to show their skills. The festival takes place in three main areas at the Grand harbour, Marsaxlokk and Bugibba.

Malta International Fireworks Festival Dates and locations
Date: Monday 24th April to Sunday 30th April 2023
Check out any updates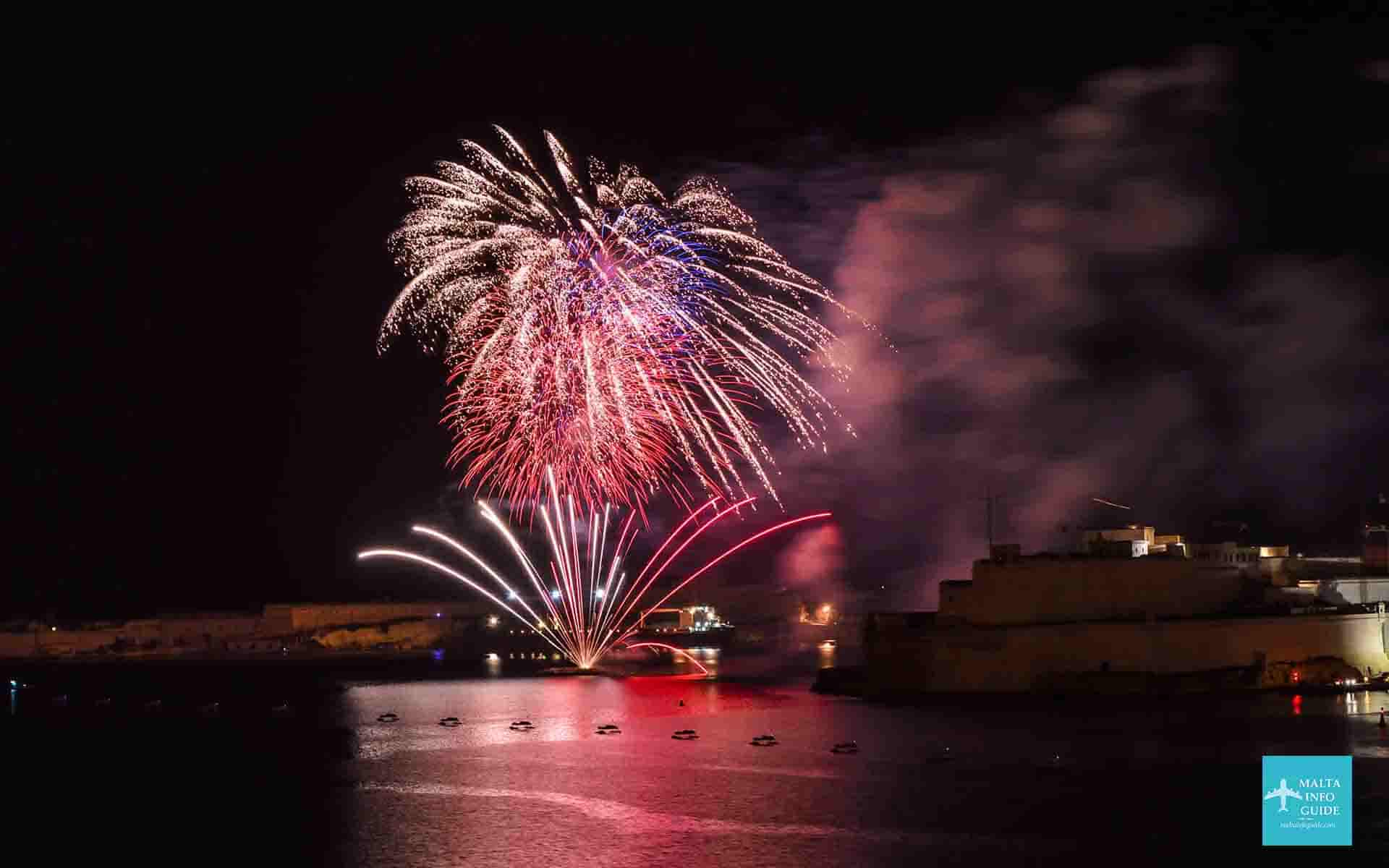 Fireworks Festival - Activities in Malta April
More To See & Do in Malta

7. mechanical fireworks festival floriana

The Mechanical Ground Fireworks Festival is held at the village of Floriana. All that is fireworks in Malta will surely see large gatherings of pyrotechnic enthusiasts flocking to the main Granaries square in from of the village square.
It is a specialised technique where several well organized and talented fireworks village groups take part in this competition. They showcase their ability to create intricate moving colourful designs even more elaborate than their counterparts had designed.
Organiser: Floriana local council in collaboration with MTA
Venue: Floriana Granaries (Il-Fosos)

When: Saturday 22nd April 2023
Check out any updates
Top Things To Do in Malta in April
Apart from the many events that take place in Malta, here is a list of things to do in Malta in April:
Visit the medieval city of Mdina - Mdina also referred to as the 'Silent City' is one of Malta's top attractions since it is a small city full of history, architecture, and amazing views.
Attend the Holy Week processions - Easter is an important holiday in Malta, and there are several processions and religious events that take place throughout Holy Week. These events are a great way to experience the local culture and traditions.
Take a boat tour - Malta is surrounded by crystal-clear waters, and what better way to see the island then with a boat tour. A round Malta cruise tour gives you the chance to see the island from a different perspective.
Visit the Blue Lagoon - A stunning and beautiful place where all you see is crystal-clear blue water. This place is located on the island of Comino, an absolute must for swimming, snorkelling or simply relax in the sun.
Explore the Grand Harbour - The Grand Harbour is a natural harbour located in Valletta, Malta's capital city. It is a beautiful place to stroll along, with stunning views of the city and the sea.
Visit the Hal Saflieni Hypogeum - The Hal Saflieni Hypogeum is an ancient underground burial site, dating back to around 4000 BC. It is a UNESCO World Heritage Site and a fascinating place to visit.
Take a wine tour - Malta has a long history of winemaking, and there are several wineries that offer tours and tastings. This is a great way to experience the local culture and try some delicious wines.
Visit the Ta' Qali Crafts Village - The Ta' Qali Crafts Village is a popular tourist attraction, featuring traditional Maltese crafts such as pottery, glassblowing, and weaving. It's a great place to pick up souvenirs or gifts.
Go to the beach - Malta has several beautiful beaches, and April is a great time to visit them before the crowds arrive. Some popular beaches include Golden Bay, Mellieha Bay, and Ramla Bay.
In conclusion, there are plenty of things to do in Malta in April, whether you are looking for cultural experiences, outdoor adventures, or simply relaxing on the beach.
Top Tours To Do
Full Day Round The Best Archaeological Sites
Visit the best four archaeological sites of Malta. Together with a certified tour guide you will visit Ghar Dalam, Hagar Qim and Mnajdra Temples, Limestone Heritage. For your final stop you will visit the famous Blue Grotto. Everything included - transfers to and from your accommodation and entrance to all sites (except Blue Grotto Boat Trip).
Book Hal Saflieni Hypogeum In Malta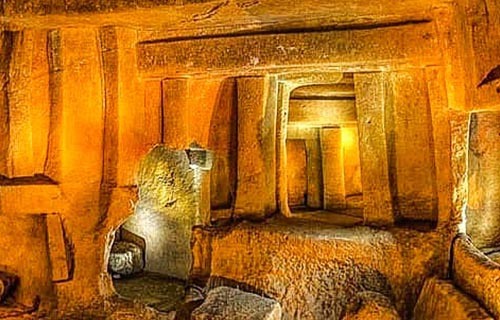 Discover one of Malta's oldest burial ground. Thousands of people visit every year. Hypogeum Malta is known to be one of the best preserved prehistoric sites in the world. An tour not to be missed. Tickets should be booked from weeks before. Make sure you get yours now!

want to rent a car in malta?
We have used Discover Cars every time we rented a car. We highly recommend them due to their good service and good prices.
Get The Best Rates On Your Car Rental Now!
need to book a hotel for your malta visit?
Using Booking.com, enter your travel dates and number of occupants then rates will be available for hotels and apartments during your visit to Malta 
Book Your Hotel In Malta on Booking.com for the Best Rates!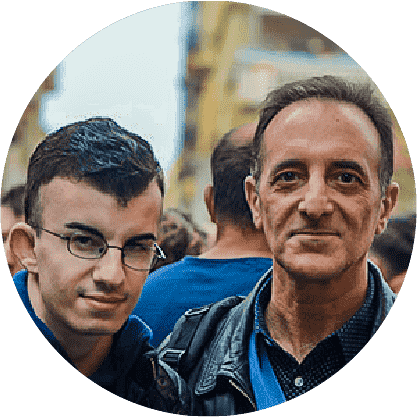 By Albert and Benjamin Magro