Activities in Malta October
Activities In Malta October 2022
Your guide to the best stuff to do and see during October
Date Last Updated: 5th October 2022
The activities in Malta for October 2022 is full of exciting events such as the Notte Bianca, Rolex Middle Sea, Malta Classic and much more.
During this month the weather starts to get cooler but we still have sunny days which are exceptionally warm.
Make sure you don't miss out on all the fun events and things to do in Malta during October!
What To Do Whilst Here In malta in october

Want to add your activity? Contact us here to have it added!

Disclaimer: On our website you will find affiliate links from which we make a small commission.
Top 14 Events In October
Activities in Malta October
1. Notte Bianca 2022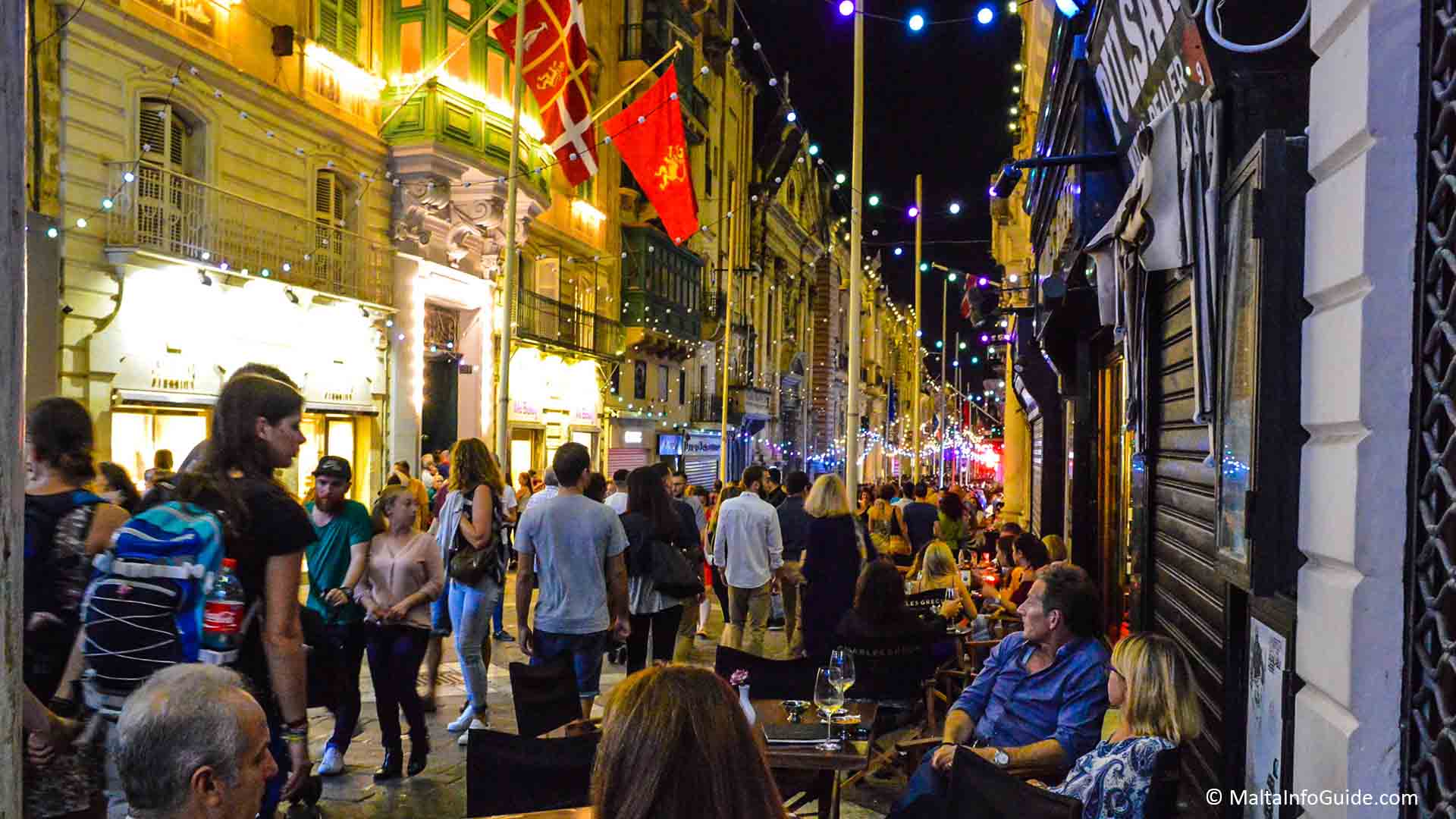 The Notte Bianca art and cultural festival light up the capital city Valletta for one night. It is the biggest festival that the capital experiences during the year a one special night where many people visit the capital to music performed at different locations, dances in squares and streets, theatres open their doors for short performance, visual arts and all museum open their doors to everyone to see.
Various other historical buildings and state palaces open their doors for exhibitions and theatre performances.
Restaurants and bars open their doors to the public, attracting visitors to dine apart from being entertained by several varied street performances spread along the way.
Entrance is free of charge. It is advised to take the public transport which service will be extended to accommodate everyone.

notte bianca details
Organizer: Malta Council for Culture and the Arts
Location

: 

Valletta Streets, museums, palaces, gardens and restaurants.
When

:

 Saturday 1st October 2022
Phone

: 

+356 2339 7000
2. Malta Classic 2022
The Malta Classic attracts car enthusiast from Malta and foreigners who come purposely for this event. It is organized at the old capital city Mdina. Three main competitions are held the hill climb classified by the speed, power of car and age.

The display of elegance which entails the finest historic and collector automobiles. The grand prix set in the most picturesque country streets beneath the Mdina fortifications.

malta classic details
Organizer: Malta Classic
Location: Mdina
When: Postponed to 2023
Phone: +356 2133 9165
3. Rolex Middle Sea Race 2022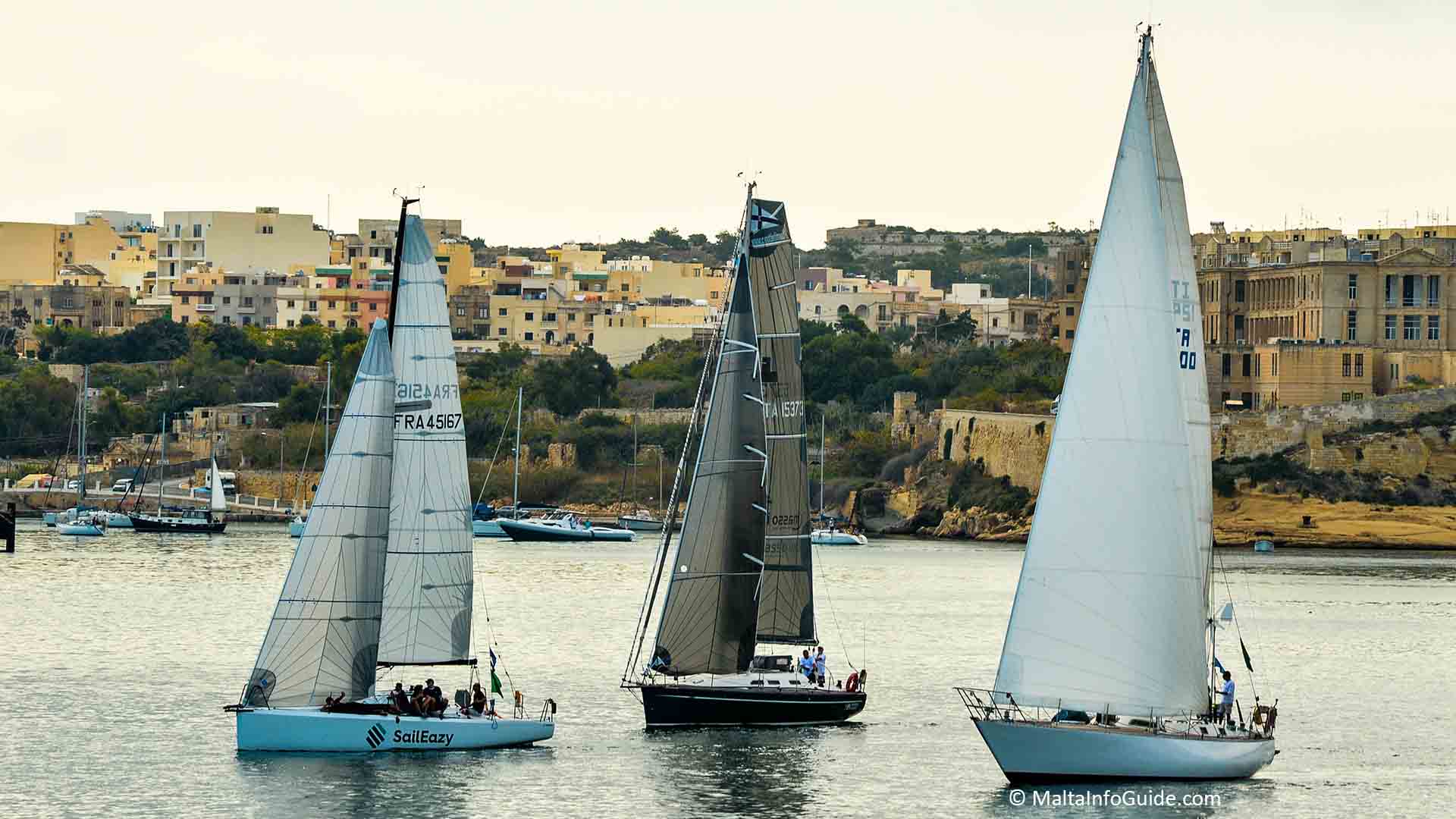 The Rolex Middle Sea Race is one of the world's most exciting and demanding offshore races been labelled on the international scene as "one the most attractive routes in the world" bringing together some of the best sailing crews in the world. It is organised by the Royal Malta Yacht Club (RMYC).
Since 2021 Rolex has sponsored the race, the first race was in 1968 where slowly it grew in popularity becoming world famous. The 606-nautical mile race circumstances the island of Sicily.
The race starts and finishes from the spectacular Grand Harbour in Valletta seeing the yachts navigate the fortifications surrounding the harbour from all flanks is something to be witnessed.

rolex middle sea race details
Organiser: Rolex Middle Sea Race
Venue: Valletta
When: Saturday 22nd October 2022
Click here for Rolex Middle Sea details
4. The Hamrun Chocolate Festival
The streets of Hamrun will once again host the chocolate festival. Many stalls will be on display where chocolate will be the ingredient of innovation and display in food and art. You will be able to buy various products made from chocolate and taste recipes created for this festival
Other attractions are centred on painting on canvas, sculptures, tattoos not least body painting. It is an opportunity for families to take their children to be entertained in this festival.

hamrun chocolate festival details
Organizer: Hamrun Local Council
Venue: Hamrun
When: Saturday 22nd October 2022
Contact: +356 2122 2020
5. Birgufest 2022
Birgufest celebrates its rich history and the beautiful architecture within its fortifications. The festival is celebrated at Birgu also known as Vittoriosa which is one of the oldest historical cities on the island.
It is celebration on three days including historic re-enactments, reduced entrance fees for museums, exhibitions, entertainment and the most popular is the Birgu by Candlelight event where the old narrow winding roads including the house facades are illuminated with candles creating a magical romantic charming atmosphere.
If you intend going you gave to plan much before as the city is invaded with locals and tourists and parking might be difficult but it will be an unforgettable experience with several photos for your memories.

Birgufest details

Organizer: Birgu Local Councils
Venue: Vittoriosa
When: Friday 7th to Sunday 9th October 2022
Read more about Birgufest
6. Bla Kondixin 2022
A comic and satirical show performed by the best of local comedians in Maltese. They utilise everyday happening especially political developments that are around us creating a show of laughter. These shown are very popular and are still looked for when a new show is launched.
Music is a strong element within this show played by a versatile band with lyrics written purposely to entertain the public. It is great show to attend, very entertaining, great laughter and it is in the Maltese language.

bla kondixin details
Click here for details
7. Malta Maritime Summit 2022
The Malta Maritime Summit was launched in 2018 as an international conference held every year bringing together the various stake holders. The summit already had a great response with participants coming form 21 different countries.
It aims to draw the most important maritime collaborators and specialists from various countries around the world to share their views on the most hot topics in the industry and the way forward in this industry.
Over the years Malta was classified at the top of the European maritime league and sixth in the world, Malta has become a major flag player but has also consolidated its position in other aspects of the maritime industry.

Malta Maritime Summit details

Organiser: Malta Maritime Summit
When: Monday 3rd to Friday 7th October 2022
8. Golden Buckle
Golden Buckle; the largest barrel race in European history will arrive in Malta this October at the Malta Fairs & Convention Centre, a state-of-the-art facility that will be transformed into a barrel racing arena.
Over 200 horses and 100 European and American riders will be in Malta from the 13th to the 16th of October. World Champions will join in this 4-day competition where winners can take up to €150,000 in winning prizes. 
The event will be streamed live on a number of international linear and digital platforms in Malta, Europe, America, and Brasil.
Golden Buckle Malta is being organised in collaboration with Visit Malta, the Malta Tourism Authority, the Ministry for Tourism, Equestri Malta, the Ministry for Education and Sports along with other supporting partners.

Golden Buckle details

Venue: Malta Fairs & Convention Centre (MFCC) Ta Qali.
When: Thursday 13th October 2022
Time: 13:00
Click here for more information
Other Activities During This Month
Activities in Malta October
Jimmy Carr Live in Malta 2022

Venue: Eden Entertainment Ltd
When: Saturday 1st and Sunday 2nd October 2022
Click here to purchase tickets
Strummin' Round The World

Proceeds of this concert go to SmilingWithJerome
Venue: St. Agatha's Auditorium, Rabat
When: Friday 7th and Saturday 8th October 2022
Time: 20:00 to 23:00
Click here to purchase tickets
Malta Comic Con 2022

Organiser: Wicked Comics
Venue: MFCC - Malta Fairs & Conventions Centre
When: Saturday 29th and Sunday 30th October 2022
Click here to purchase tickets
Malta Top Things To Do
Activities in Malta October
The most adventurous way to see Gozo Island. Discover most of the islands sights with experienced tour leaders. Treat yourself with a swim and all a little time for shopping. Everything is included - hotel pick-up and drop-off, ferry tickets, lunch, helmets, fully comprehensive insurance and a powerboat ride (weather permitted).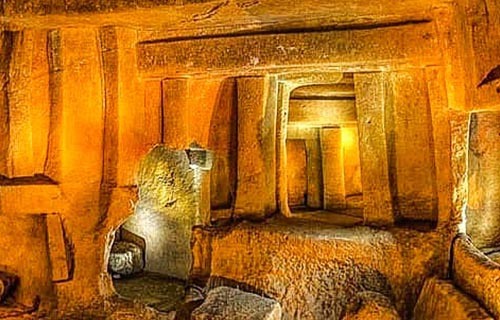 Discover one of Malta's oldest burial ground. Thousands of people visit every year. Hypogeum Malta is known to be one of the best preserved prehistoric sites in the world. An tour not to be missed. Tickets should be booked from weeks before. Make sure you get yours now!

Combine the three most magnificent villages in one splendid evening. The first stop is at the capital city Valletta and enjoy the nightlife the city offers. Afterwards you will head to the silent city of Mdina and stroll through the quiet narrow streets. The last stop is at the most famous church in Malta, the Mosta Dome.

more upcoming events in malta
Apart from these events mentioned on this page, you can find more activities in Malta for September from the following links.
Want To Share This Page On Pinterest? Pin It Here!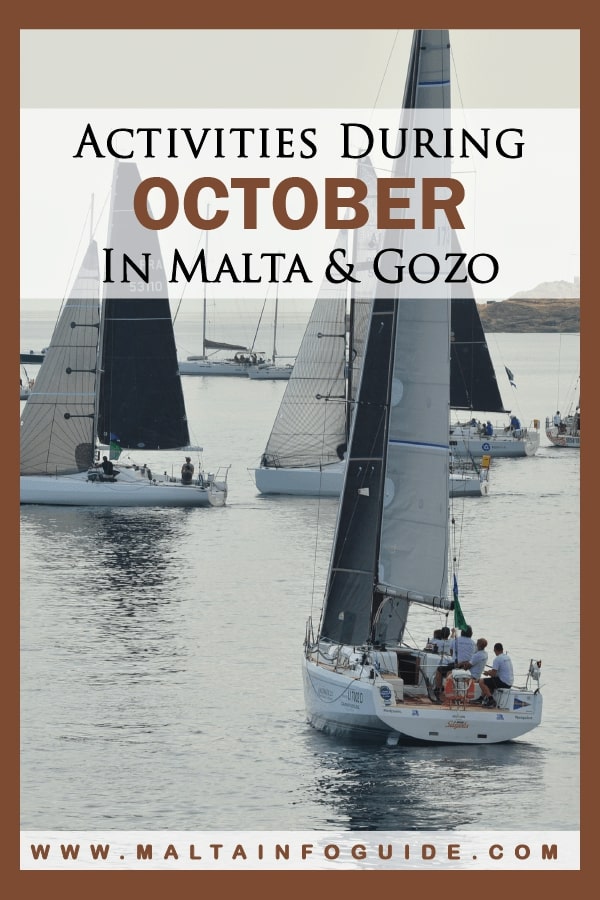 want to rent a car in malta?
We have used Discover Cars every time we rented a car. We highly recommend them due to their good service and good prices.
need to book a hotel for your malta visit?
Using Booking.com, enter your travel dates and number of occupants then rates will be available for hotels and apartment during your visit in Malta 
See Malta Hotels on Booking.com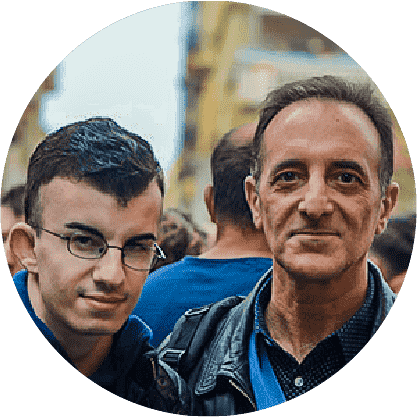 By Albert and Benjamin Magro