International Events in Malta
Can't-Miss International Events in Malta This Year
what's on events in malta
Date Last Updated: 11th January 2023

Last year, many international events in Malta were canceled because of the pandemic all over the world. Hopefully, this year will be a little bit better when it comes to concerts, festivals, conferences, and other activities.
According to the plans, in 2023 there will be some huge and enjoyable international events taking place in Malta. Depending on your interest, you can find some great activities in various fields, for example, in science, IT & technology, education, entertainment, telecommunication, health, gaming, business services, transportation, travel, and tourism, etc.
If you would like to know which are the can't-miss international events in Malta this year, check out our list about the best activities for the year 2023.
A List Of International Events In Malta

Disclaimer: On our website, you will find affiliate links from which we receive a small commission.
SiGMA Malta
siGMA malta conference
Date: November 2023
Place: MFCC - Malta Fairs & Conventions Centre, Malta
The first international event on our list is the awaited SiGMA in Malta, in the gaming hub of Europe. Niche experts consider SiGMA the most looked-after gambling event of the year. Therefore, if you are interested in the world of online casinos, it would be worth it to attend this event.

Since 2014, SiGMA events have evolved significantly, this event will be a real iGaming showcase. Just in 2019 alone, SiGMA welcomed more than 400 sponsors and exhibitors, and 200 top speakers from the industry. The number of attendees was around 15,000 and they came from all over the world (from 80 countries). These numbers also show that the last SiGMA event had huge success, so hopefully, it won't be any different this year either.
Speakers will cover numerous topics during their speeches, such as artificial intelligence, fintech, regulation, sportsbook, and emerging tech startups.
The night before this SiGMA event, on the 13th of November, the leading players in the gaming industry will be rewarded during the extravagant SiGMA Europe Gaming Awards gala with a premium guest list at the Hilton Conference Centre, St Julian's. If you would like to take part in the celebration, you may consider checking out this gala's ticket prices too.
More Sigma Malta Information
Malta AI & Blockchain Summit
International Events In Malta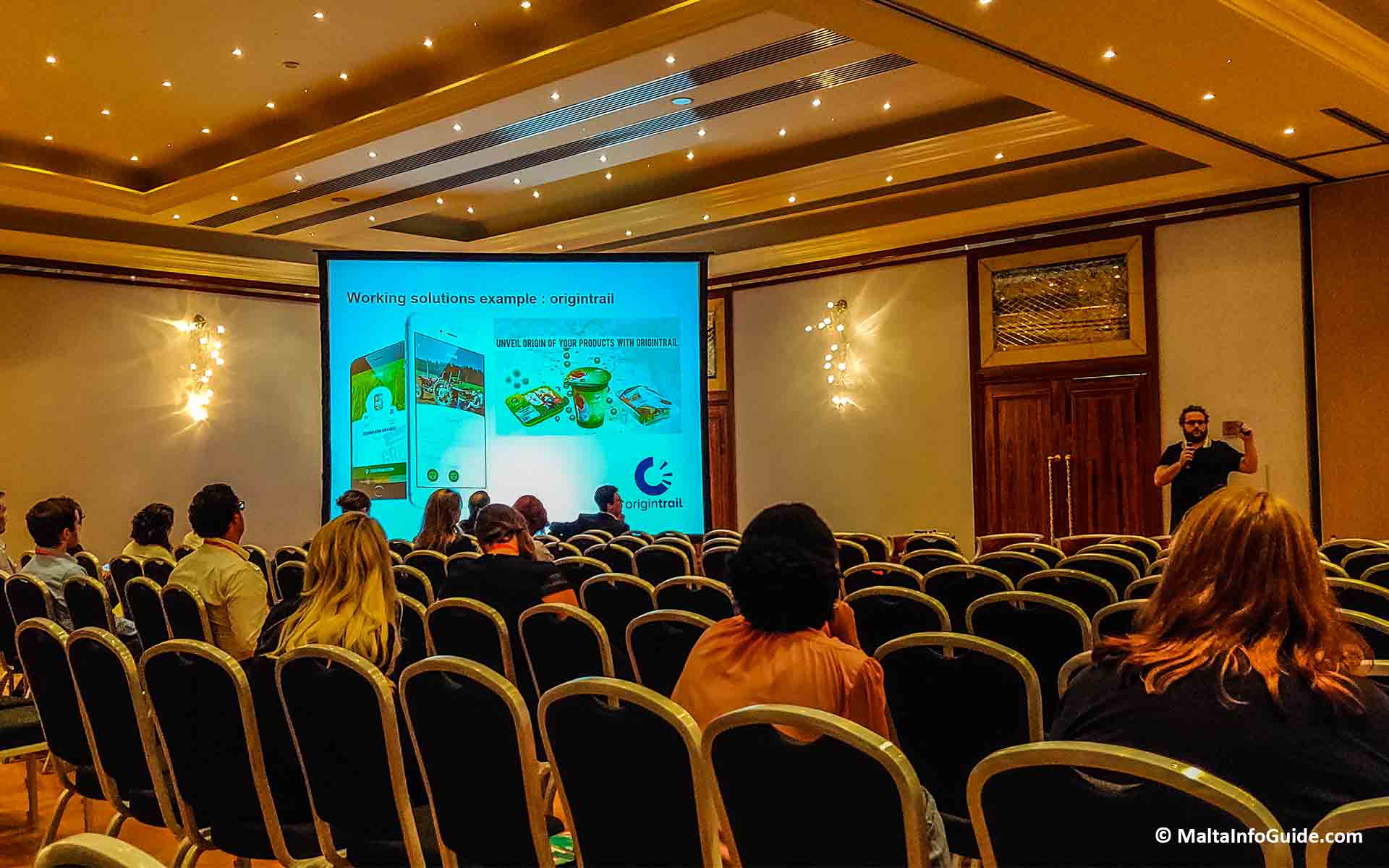 details during Malta AI & Blockchain Summit

Date: November 2023
Place: MFCC - Malta Fairs & Conventions Centre, Malta
The Malta AI & Blockchain Summit (AIBC Summit) serves as a perfect occasion to bring together those investors and innovators who are active in the field of artificial intelligence, blockchain, big data, and quantum technology. This event offers great business opportunities, networking, and high-quality content for every participant.
If you are interested in artificial intelligence, blockchain technology, or cryptocurrencies, you can learn a lot by participating in conferences like this AIBC summit.
Malta International Fireworks Festival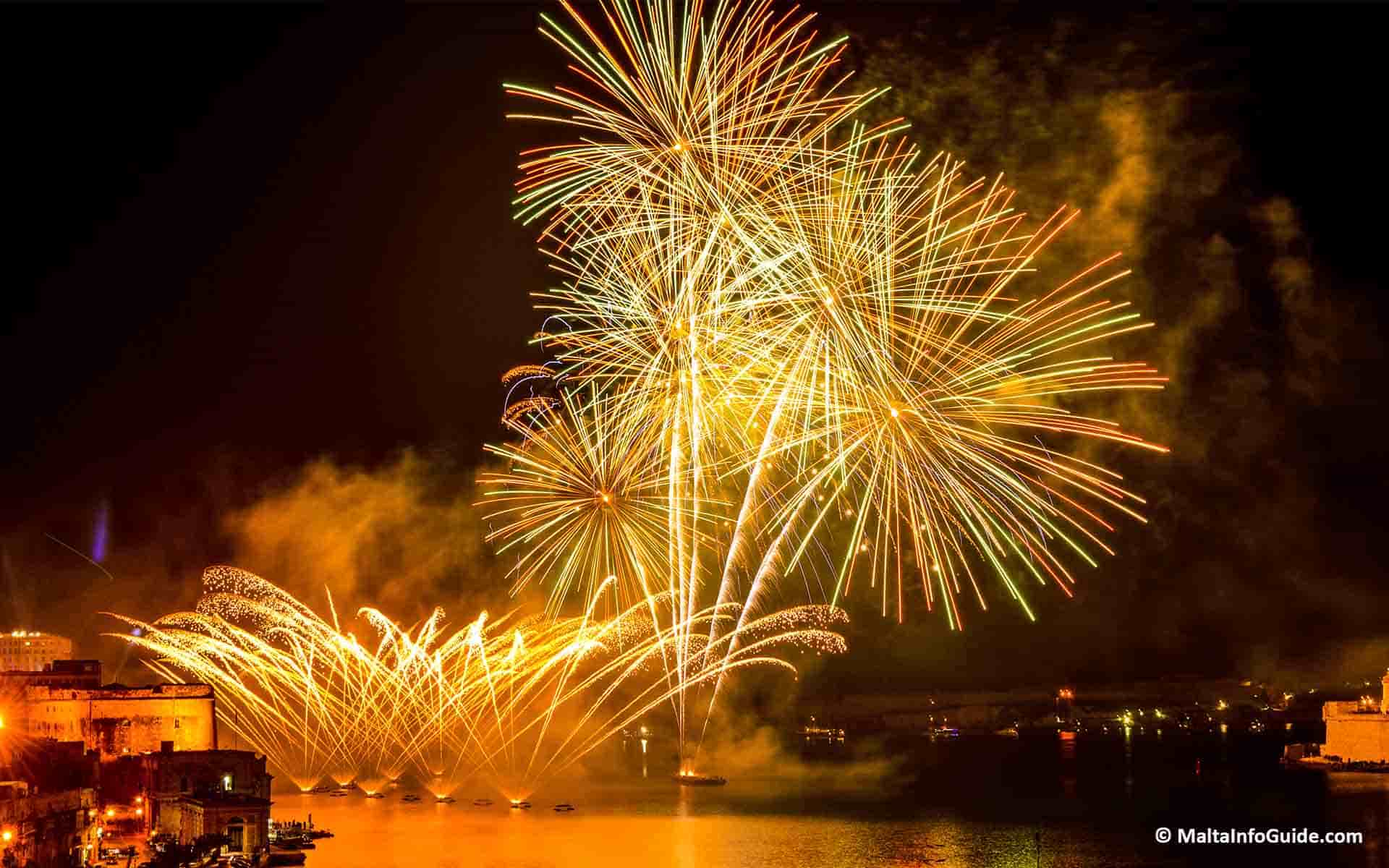 details during malta international fireworks festival
Date: April 2023
Place: Several places around Malta
The Malta International Fireworks Festival is a very popular event in Malta. A spectacular fireworks show that will surely leave you with unforgettable memories.
This event is important for the Maltese because fireworks have a centuries-old tradition in Malta that originates from the time of the Order of the Knights of Saint John. In the past, fireworks were used to celebrate some of the most important feasts. For example, people made fireworks displays at the election of a Pope or a Grand Master, or they used them to celebrate the birth of a prince.
Nowadays, fireworks are organized as a part of a festival by the Malta Tourism Authority and the Ministry for Tourism. The fireworks festival takes place each year at the end of April and commemorates the country's accession to the European Union on the 1st of May 2004. As usual, this spectacular event will be held in the Grand Harbour of Valletta and a few other locations in the country in 2023 as well.
During the festival, the participants can enjoy the amazing fireworks spectacle which is designed by several local fireworks companies and some pyrotechnic companies from other countries. This show is a true work of art!
The display is free of charge, so everyone can attend it.
Malta Jazz Festival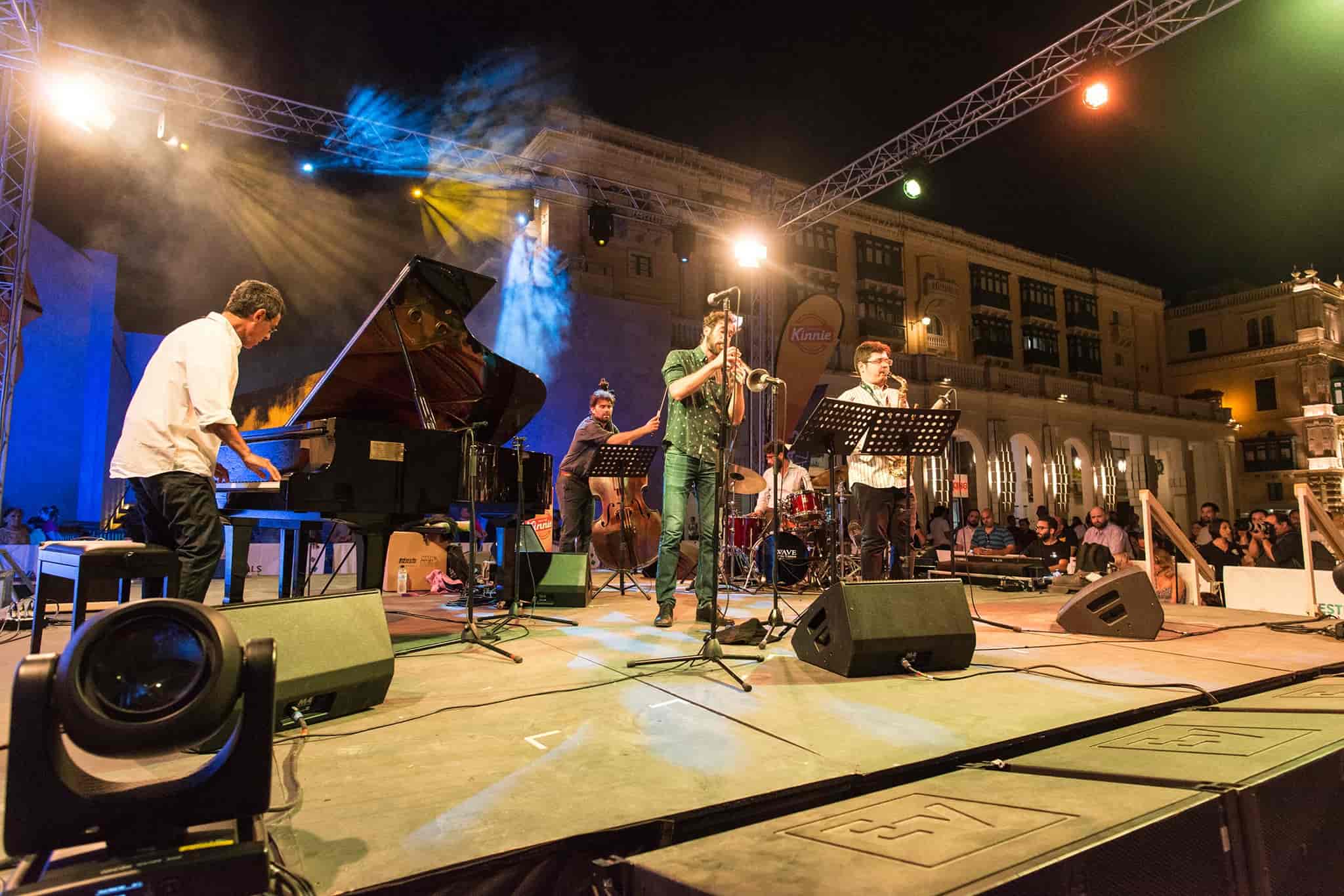 Photo From Jazz Festival
more details about jazz festival
Date: Monday 10th to Saturday 15th July 2023
Place: Valletta
The Malta Jazz Festival is an annual music event that was celebrating its 30th-anniversary last year. The jazz festival is organized by Festivals Malta every July. Usually, the event lasts for 3 days when the biggest Maltese and international jazz artists perform in front of the attendees. The concerts offer a great opportunity for the lovers of jazz music to enjoy the performances in the city center of Valletta. This amazing festival has already featured well-known jazz musicians like Diana Krall, John Patitucci, Al Di Meola, and Mike Stern.
Regarding this year's event, it is uncertain whether the jazz festival can take place as planned. It will mainly depend on the Maltese government's measures against coronavirus.
InClassica International Music Festival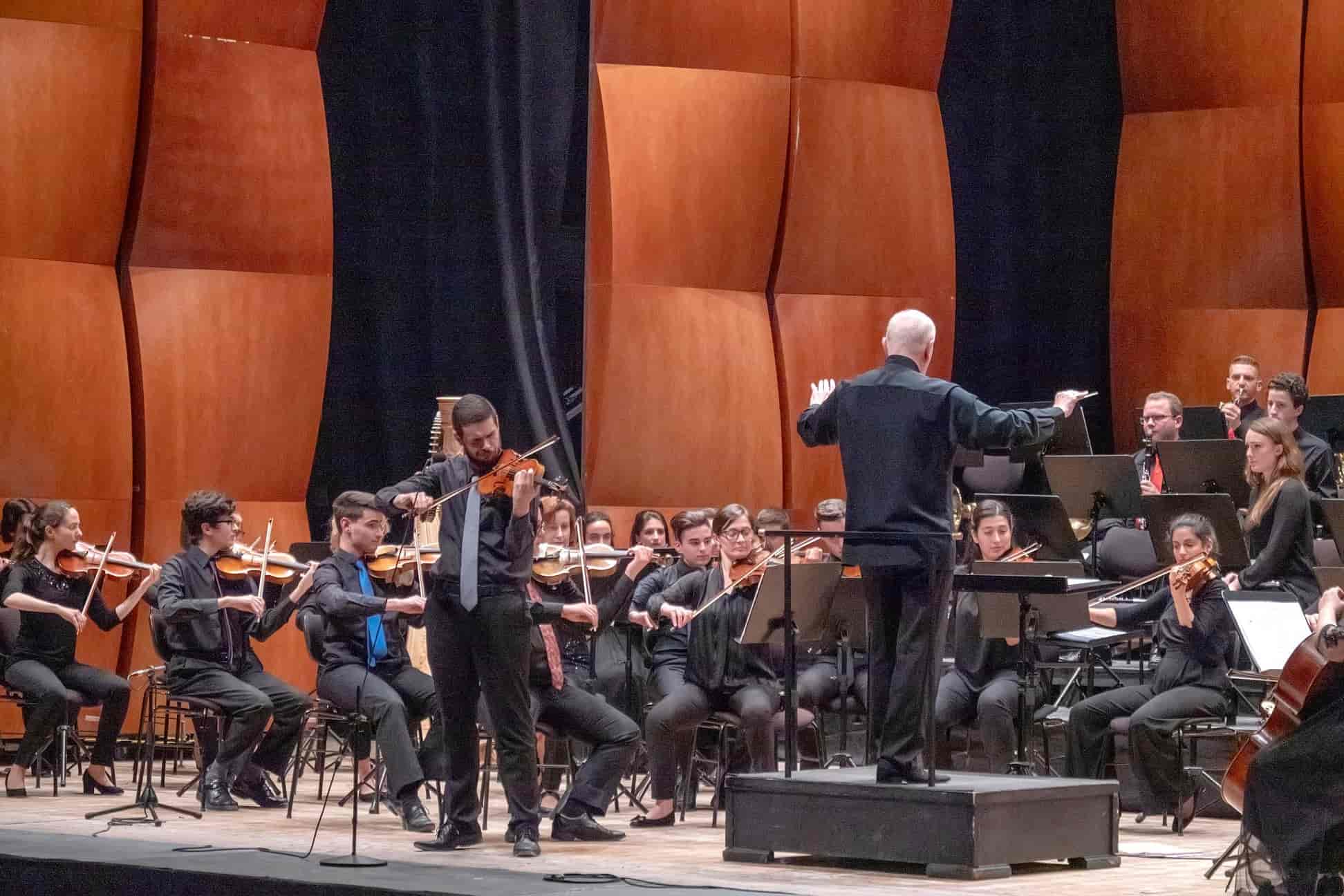 Photo From InClassica Festival
details of InClassica Malta International Music Festival
Date: Sunday 12th February to Friday 10th March 2023
The InClassica Malta International Music Festival is a great event for everyone who likes classical music. This year's event will be the 12th edition of the festival that is organized by the European Foundation for Support of Culture (EUFSC). The concerts will be held at two illustrious venues in Valletta, at the Mediterranean Conference Centre and the Manoel Theatre (one of Europe's oldest theatres).
The Music Festival 2023 will feature many great musicians and soloists. Moreover, the event also welcomes some of the world's most famous orchestras, such as the Malta Philharmonic Orchestra, the Russian National Orchestra and other orchestras from around the globe.
As part of the event, some of the world's best pianists will compete in a piano competition called the 'Classic Piano' Malta International Piano Competition. Competitors will arrive from many countries, including the USA, China, Switzerland, Austria, Germany, South Korea, and Italy.
want to rent a car in malta?
We have used Discover Cars every time we rented a car. We highly recommend them due to their good service and good prices.
Get The Best Rates On Your Car Rental Now!
need to book a hotel for your malta visit?
Using Booking.com, enter your travel dates and number of occupants then rates will be available for hotels and apartments during your visit to Malta 
Book Your Hotel In Malta on Booking.com for the Best Rates!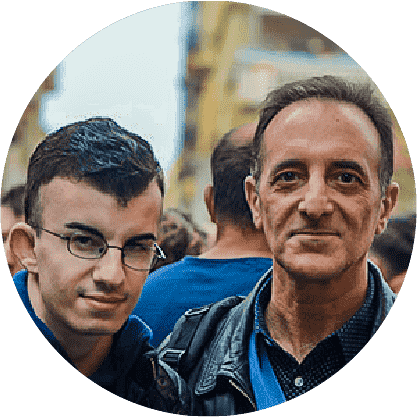 By Albert and Benjamin Magro